20 Awesome Boy's Birthday Party Ideas
20 Awesome Boy's Birthday Party Ideas…creative and fun themes that your little man will love! Inspiration to help you create a magical event.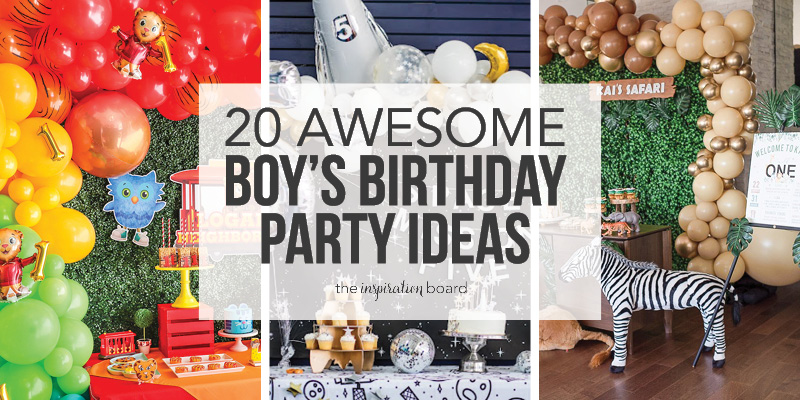 Birthday Themes for Boys
Birthdays are so much fun. I remember one year my parents took me go-cart racing with some of my closest friends. It meant so much to me that my parents organized such a fun event. I felt so loved. Birthday parties are all about coming together to show love and support and maybe eating a slice or two of some delicious ice cream cake. Whether you choose to throw a birthday party for your child every year or just on those special milestone ones, hosting a birthday bash can be a blast!
Although parties are a ton of fun, sometimes they can be difficult to put together. If you have a boy then you may feel like most of the birthday theme ideas out on the internet are for girls. Look no further! I have got you covered. Below you will find 20 fantastic birthday party ideas for boys. Any of these are sure to be a homerun!
"Two Fast" Race Car
A racecar party is perfect for a toddler who loves speed! The racing flags really help bring this idea together!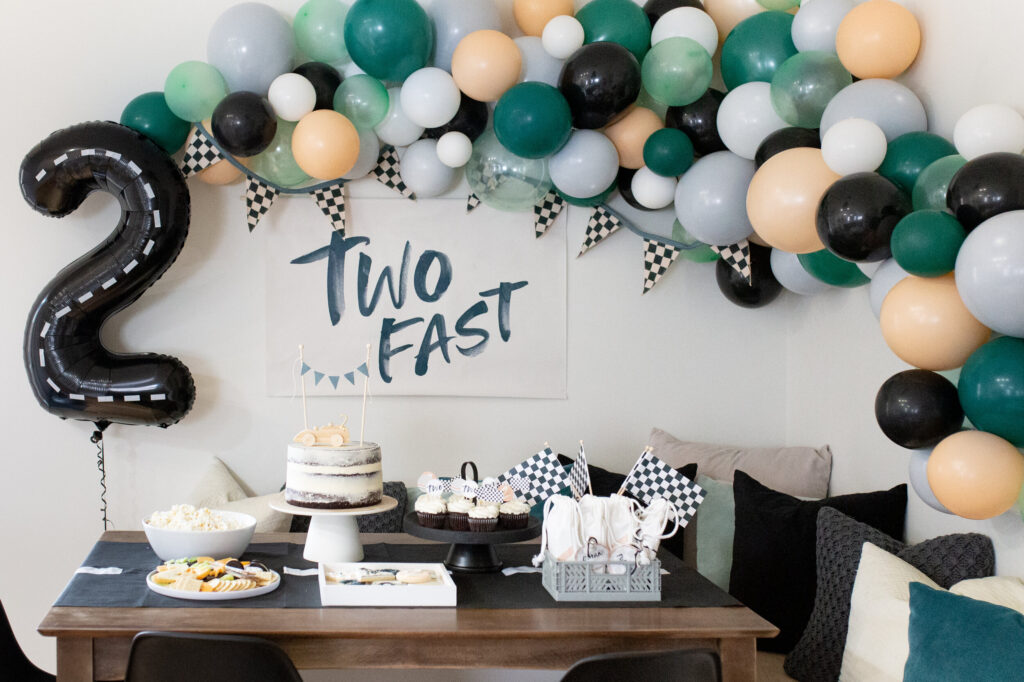 TWO FAST Race Car Party via Emelbe Design
Mad Scientist
Wow your guests with this incredible mad scientist birthday party idea. I love all of the fun and colorful decorations in this one!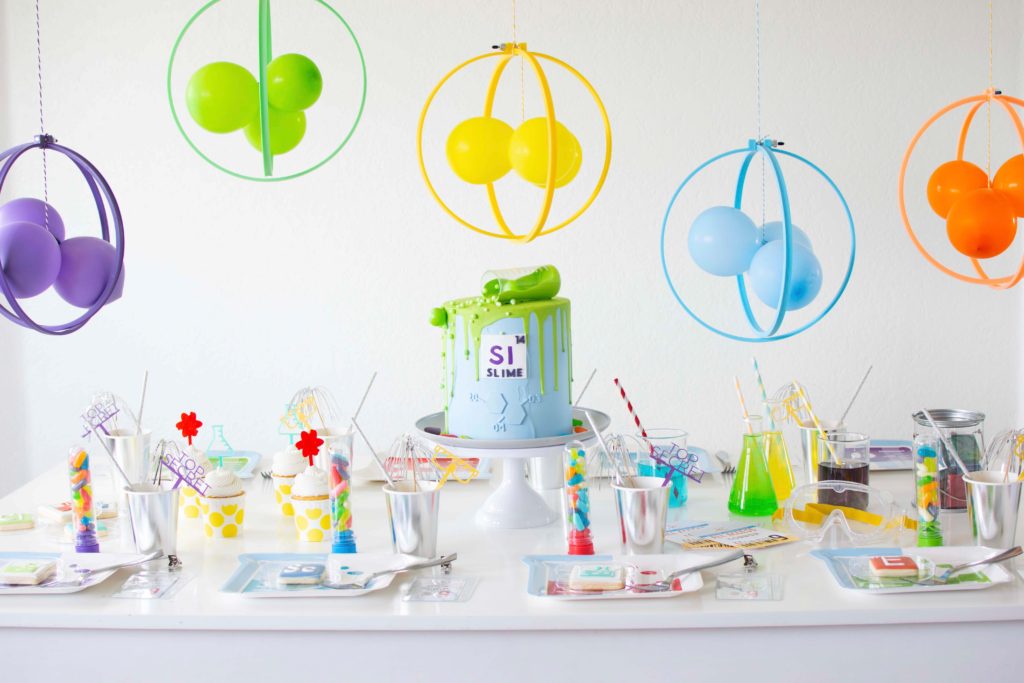 Awesome Mad Scientist Birthday Party Ideas via Twinkle Twinkle Little Party
Shark
Got a kiddo who loves the water? An ocean shark-themed birthday party is so fun and this balloon wave is just stunning!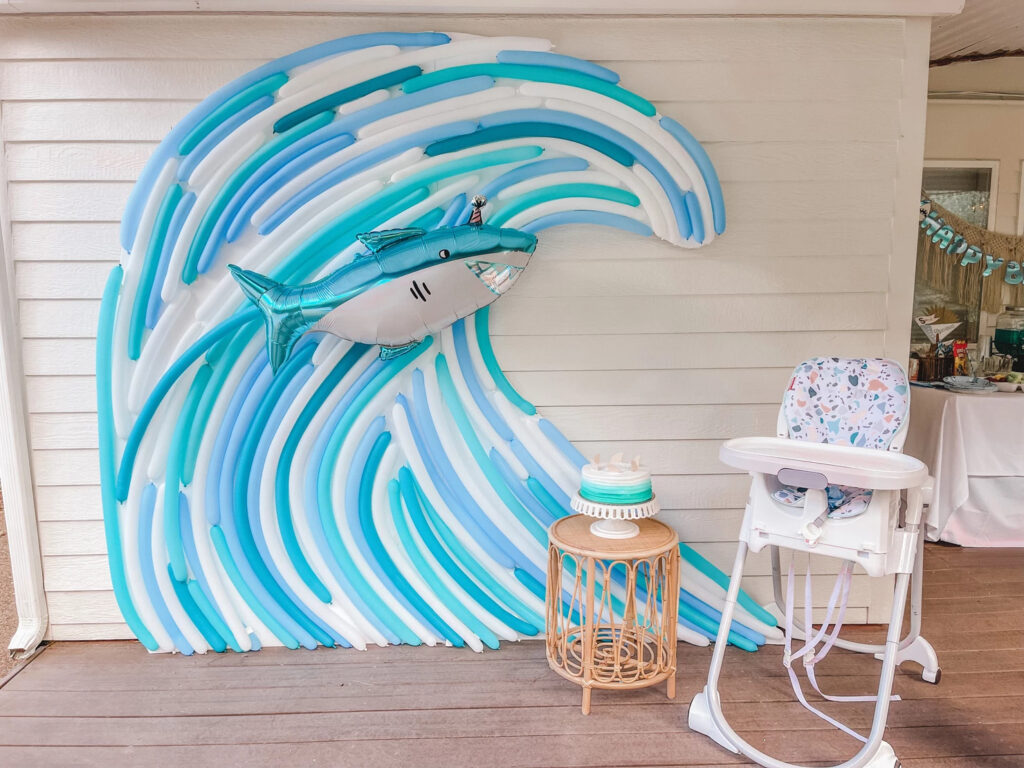 Parkers First Birthday Party via Micah Juliet
Peter Rabbit
Bring your child's favorite book to life with a fabulous Peter Rabbit party! All of the details in this picture are so adorable.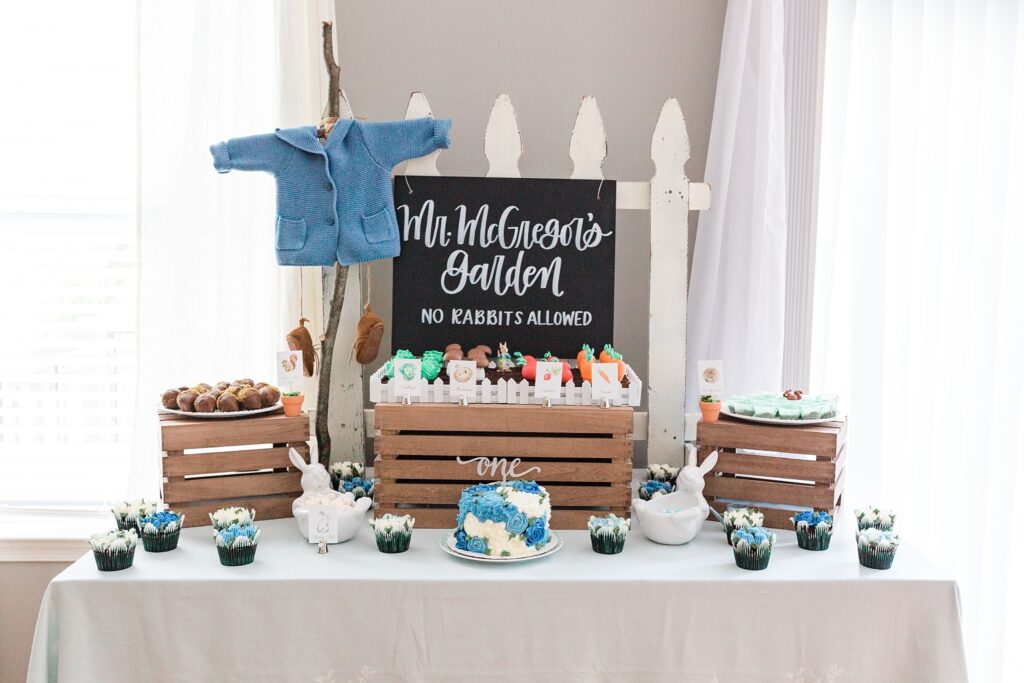 A Peter Rabbit First Birthday Party via Alicia Lacey
"Rookie Year" Baseball
This baseball-themed party is for a one-year-old but it can be adapted to fit any age! I love the fun concessions stand feel with this one.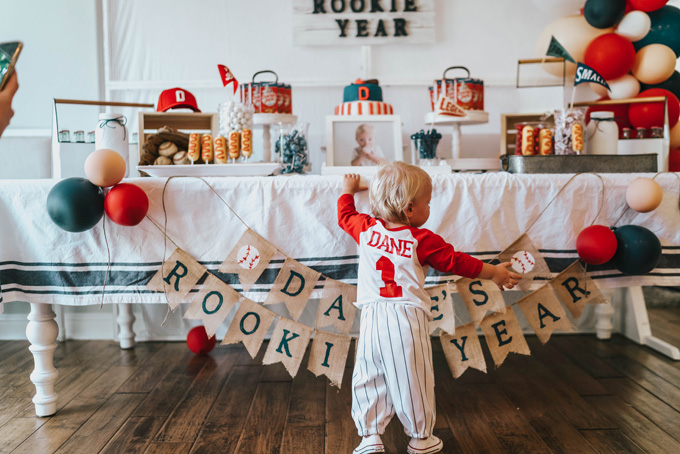 Dane's First Birthday Party via A Touch of Pink
Dinosaur
Kids love dinosaurs and this party idea is amazing! I love the balloons and all the dinosaur toys spread out around the table.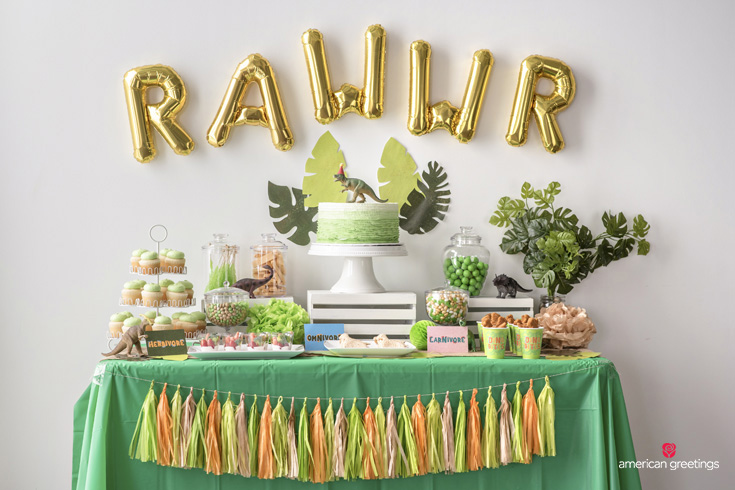 Dinosaur Birthday Party Ideas via American Greetings
"Let's Pawty" Puppy
This puppy party is so clever and cute! Plus, kids will love "adopting a puppy" and taking home their very own stuffed puppy.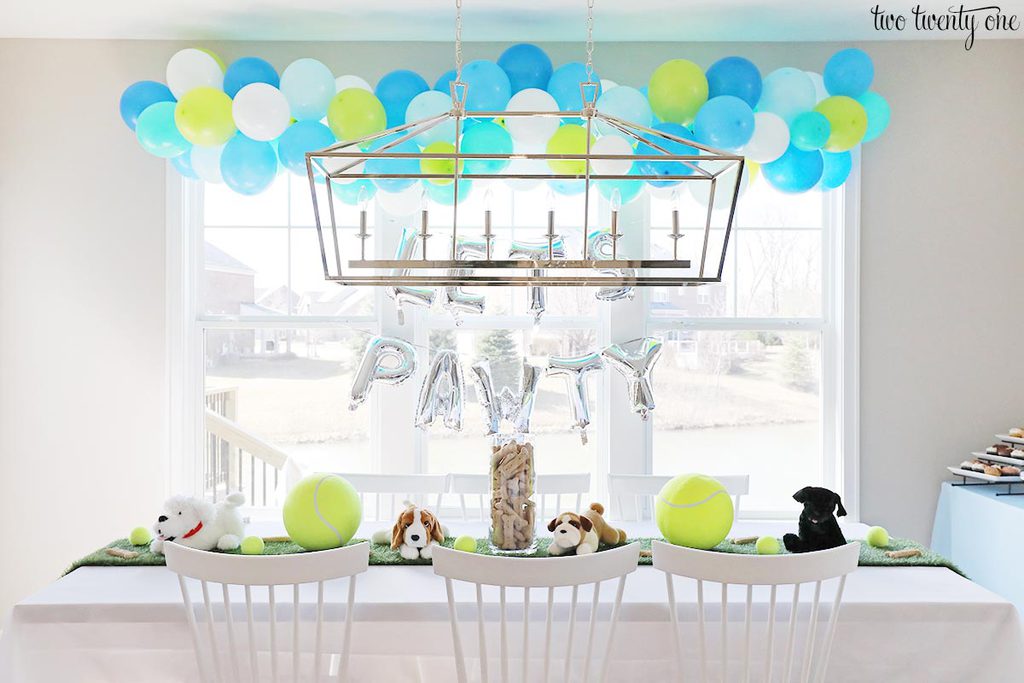 Puppy Birthday Party via Two Twenty One
Daniel Tiger
I love the colors in this one. If your kiddo loves watching Daniel Tiger then this will absolutely blow them away! Click on the link below to see more details.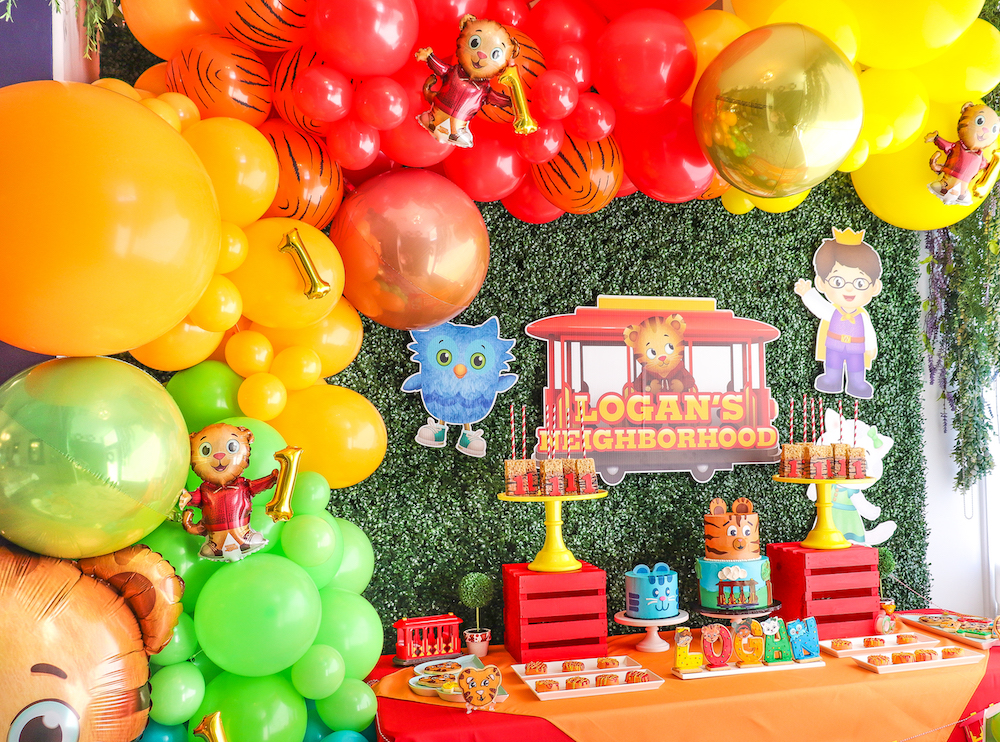 Our Daniel Tiger First Birthday Party via Bright & Bubbly
Very Hungry Caterpillar
The caterpillar made from floating paper lanterns is simply stunning! This very hungry caterpillar party is definitely a home run.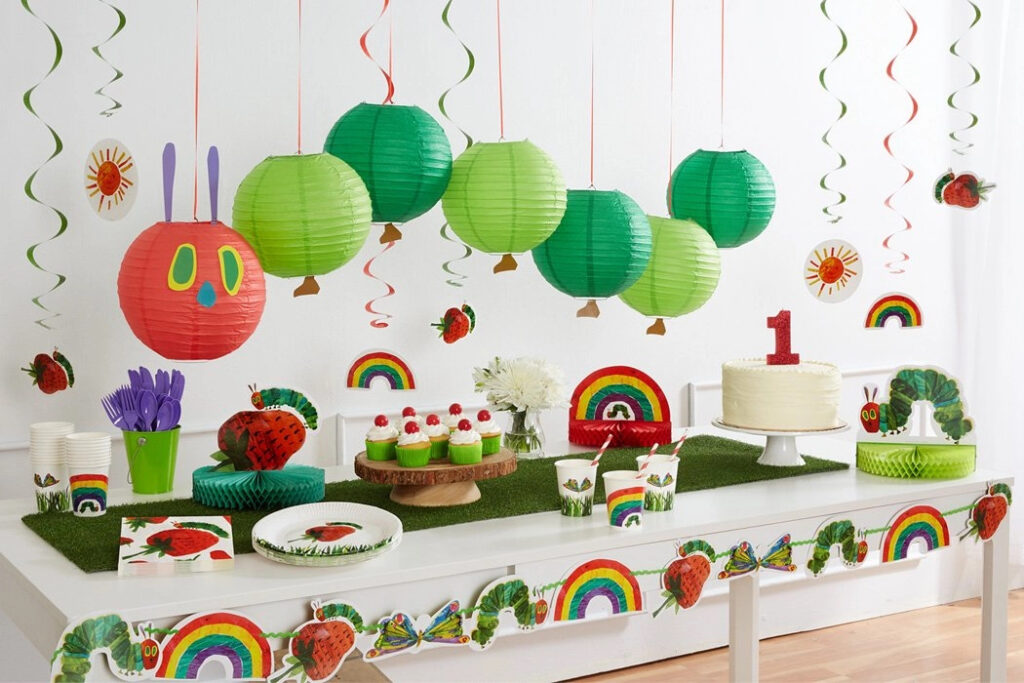 The Very Hungry Caterpillar Party Ideas via Party Delights
Art
This colorful art party is so much fun. I really love the cookie easel cake and the paintbrush rice Krispie treats are darling!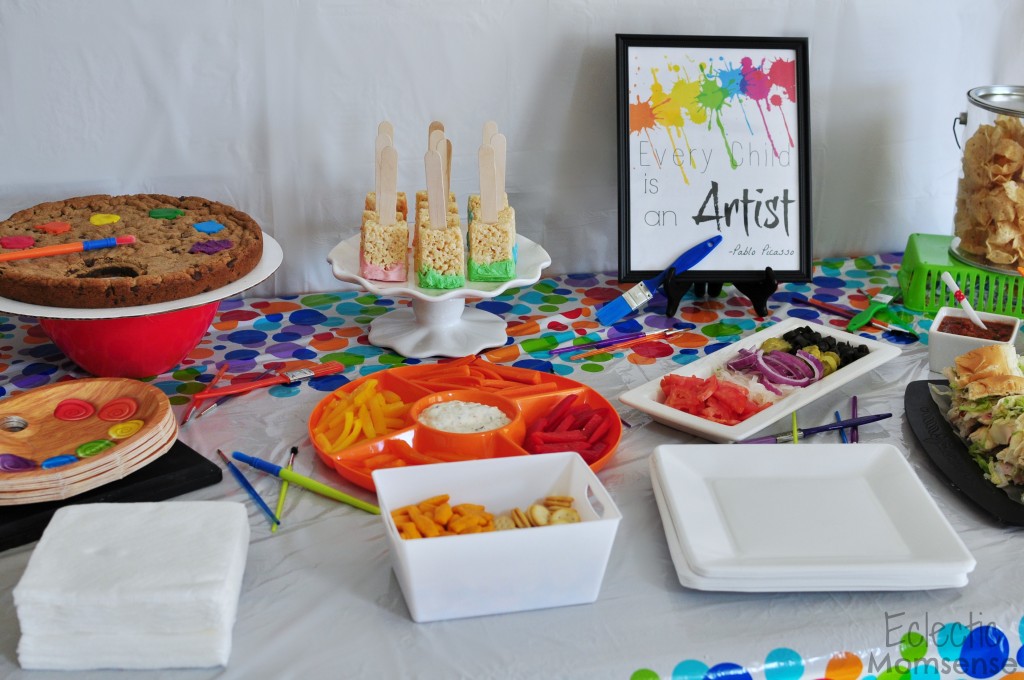 Colorful Art Party via Eclectic Momsense
Monster Truck Smash
What little boy wouldn't love a birthday party inspired by the word "Smash"?! This idea is just too fun and I love the cake!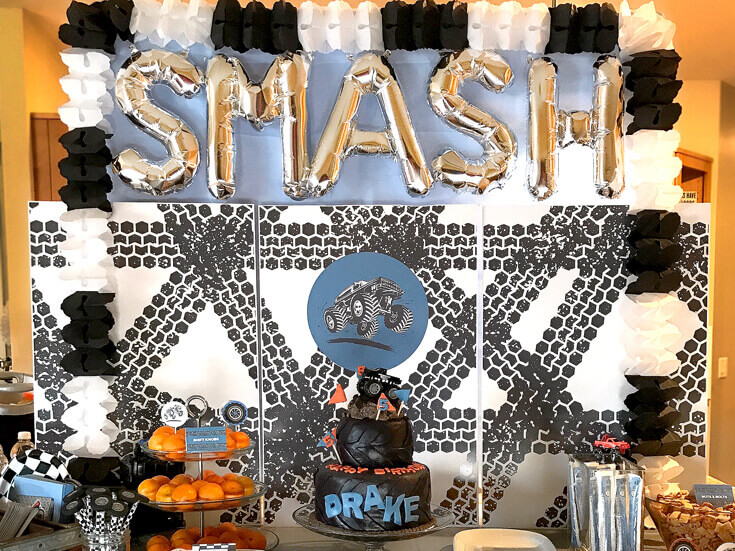 Monster Truck Birthday Party Mash via Parties With a Cause
Scooby-Doo
Scooby-Doo is an iconic show that kids love and it makes a great theme for a birthday party. Check out the Scooby snacks on the table. Yum!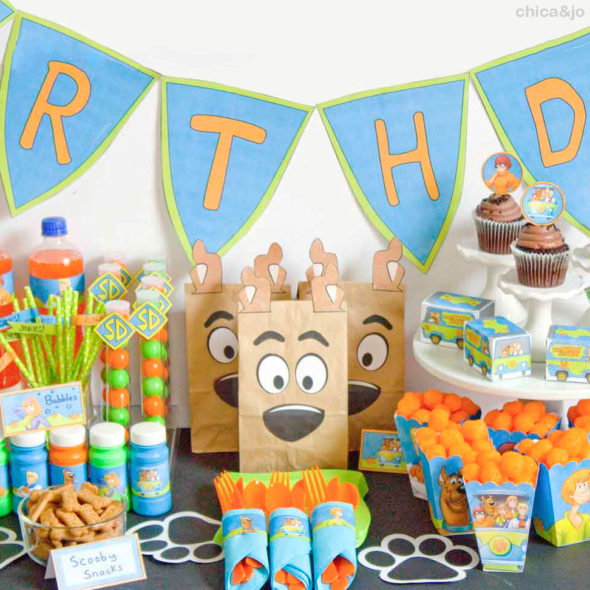 Scooby-Doo Birthday Party Ideas and Printables via Chica and Jo
Space Mission
Throw a space mission party for an out-of-this-world experience! The fun balloons and starry backdrop really help bring this theme to life.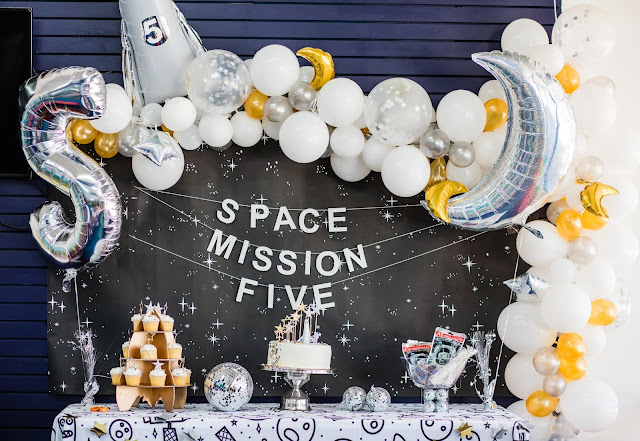 Jacobs Space Mission 5 via Tuesday's With Jacob
Safari
Give your little "wild one" an incredible birthday with a safari! The enormous stuffed animals and the fun green backdrop really really this one to life.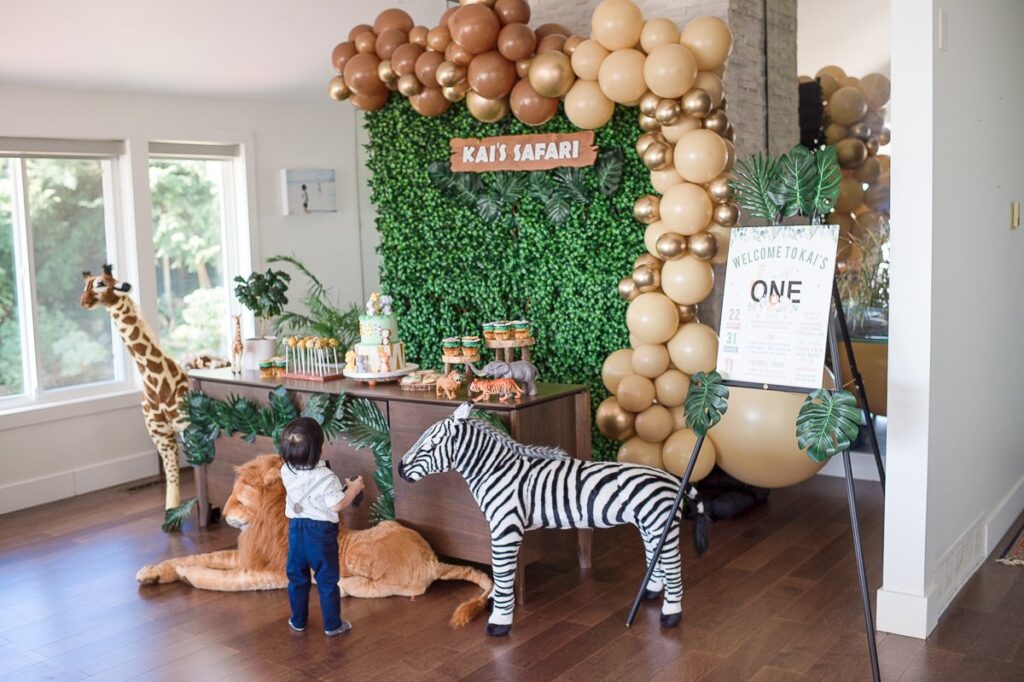 Wild One Safari Birthday Party via Ahead of Thyme
Sports
Why choose just one sport when you can have 3?! I am loving this football, basketball, and soccer party. Click on the link below to get a closer look at all of these fabulous details!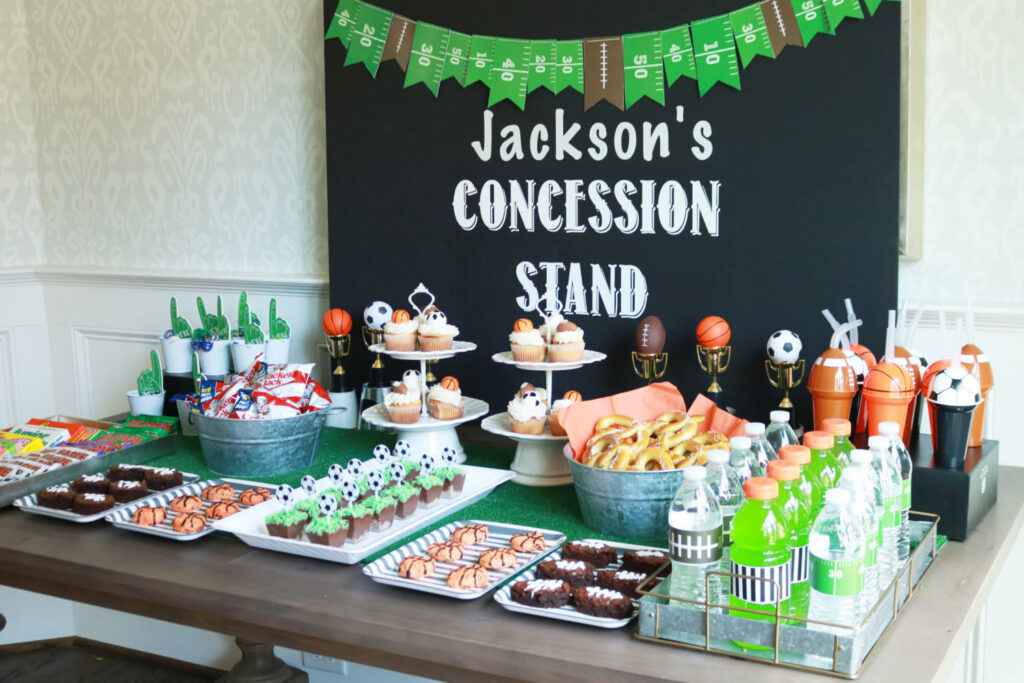 Sports Themed Birthday Party via Darleen Meier
Farm
Here's a fun party idea for a child who loves farm animals! This dessert table is too cute and the fence around it fits perfectly with the theme!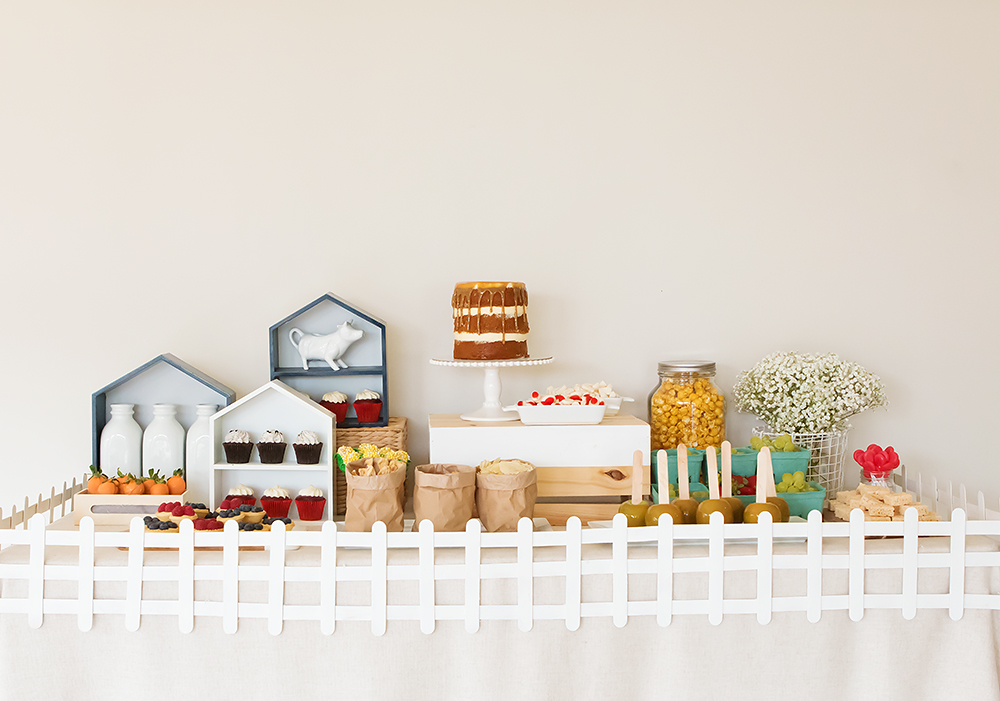 Elliot's Farm Second Birthday Party via Project Nursery
Cowboy
Embrace the wild outdoors with this one-of-a-kind cowboy party! The cowboy hats, mustaches, and themed desserts make this party a blast!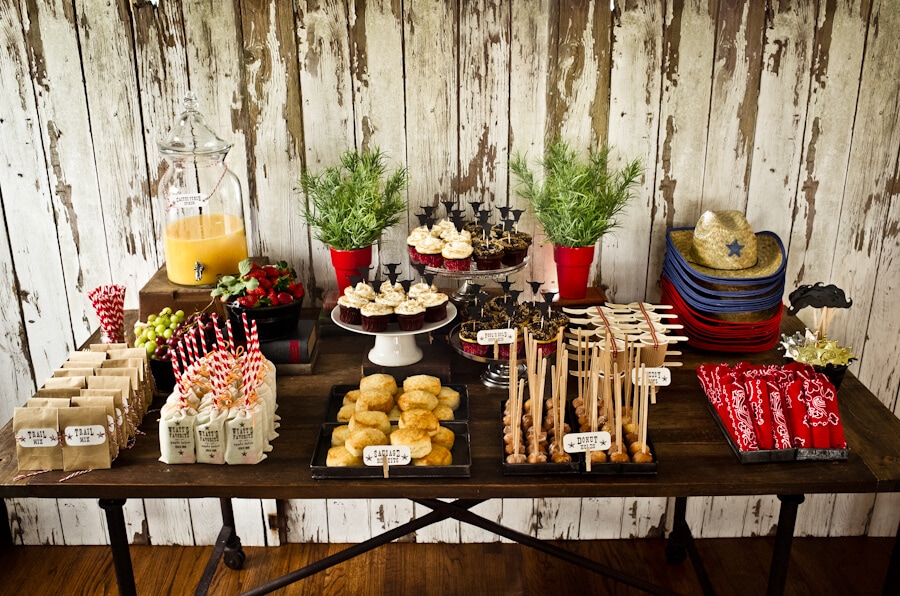 Cowboy Party via Kelly Allison Photography
"Chugga Two Two"! Train
This modern train party is so clever and so cute. I love how the railroad stripes are incorporated throughout the decorations!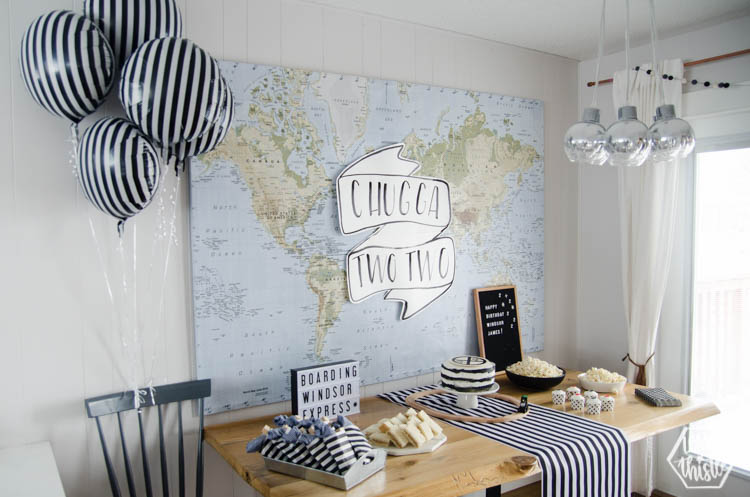 Chugga Two Two! Modern Train Themed Birthday Party via Lemon Thistle
Harry Potter
A Harry Potter theme is so much fun because you can add in countless magical details including wand making, adopting an owl, playing quidditch, and drinking butterbeer! Love this!
Chloe's 9th Harry Potter Birthday via Catch My Party
Mickey Mouse
Mickey Mouse is a classic animated character that has captured the hearts of children worldwide. Kids will love this simple and fun Mickey Mouse-themed party.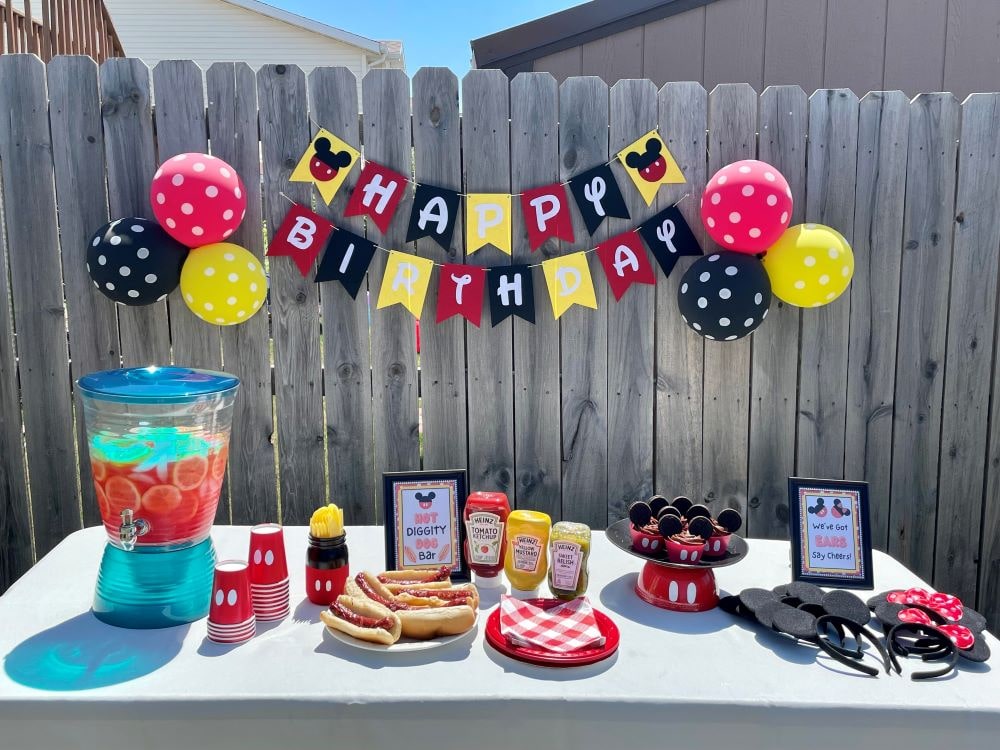 Disney Mickey Mouse Themed Birthday Party via Inspiring Magical Memories
More Party Ideas