20 Amazing Girl's Birthday Party Ideas
20 Amazing Girl's Birthday Party Ideas…inspiration to help you create a magical day for your child. Fabulous and original themes for girls!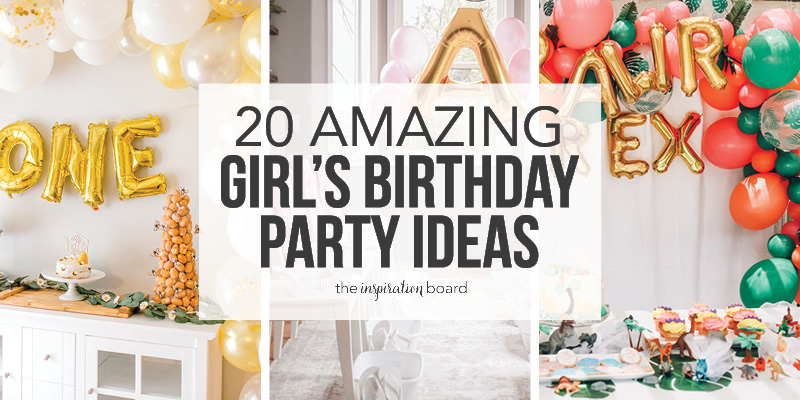 Birthday Party Themes for Girls
I have always loved planning and attending parties. It is so much fun to forget about the stresses of life for a bit and just celebrate. We just celebrated my little girl's first birthday not too long ago and I had so much fun putting together a darling and affordable party. We went with the theme "Once Upon a Time" and I got almost all of my decorations from the Dollar Tree. Parties do not have to be expensive! For a child, celebrating their birthday means the world to them, and what better way to do that than with a fabulous party?!
Planning a girl's birthday party can be so much fun if you have a great theme. Whether your little one is into dolls or dinosaurs there are so many fun ideas out there! Below I have provided 20 amazing girl's birthday party ideas that will make this birthday party the best yet! Simply scroll through the list of ideas and pick something your little girl would absolutely love. Have fun!
Spa
Treat your little girl and her friends to a fabulous spa day! Enlist the help of other parents or older siblings to give spa facials and foot baths. Love this one!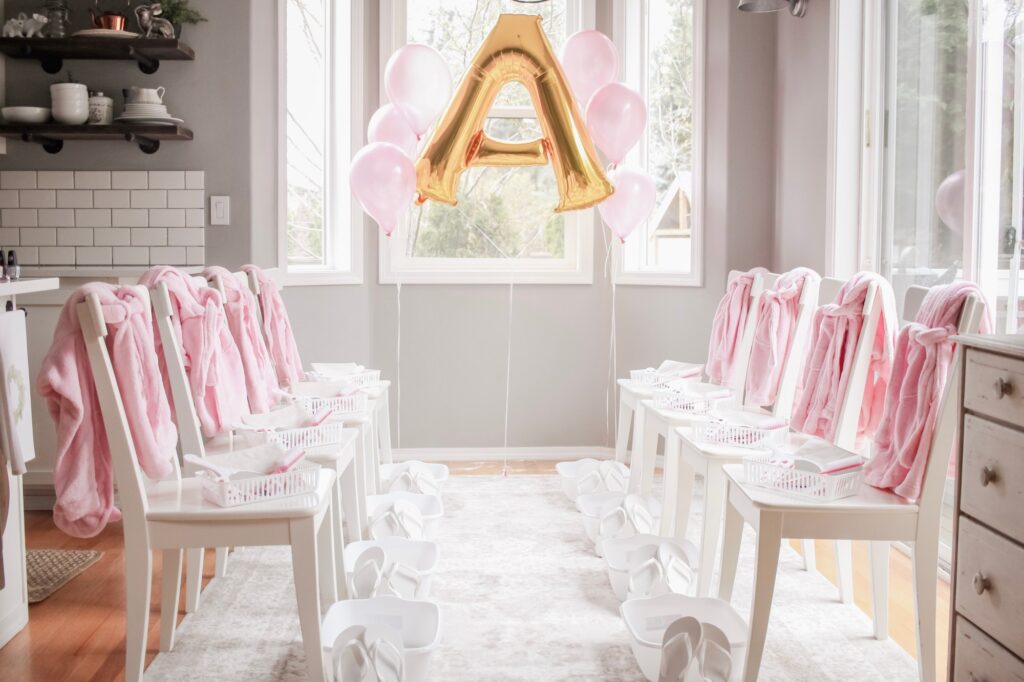 DIY Little Girl's Spa Birthday Party via Rain and Pine
Happy Bee-Day
This first bee-day party is so adorable! I am loving this stunning donut hole hive. This idea is great because you can customize it for a child of any age.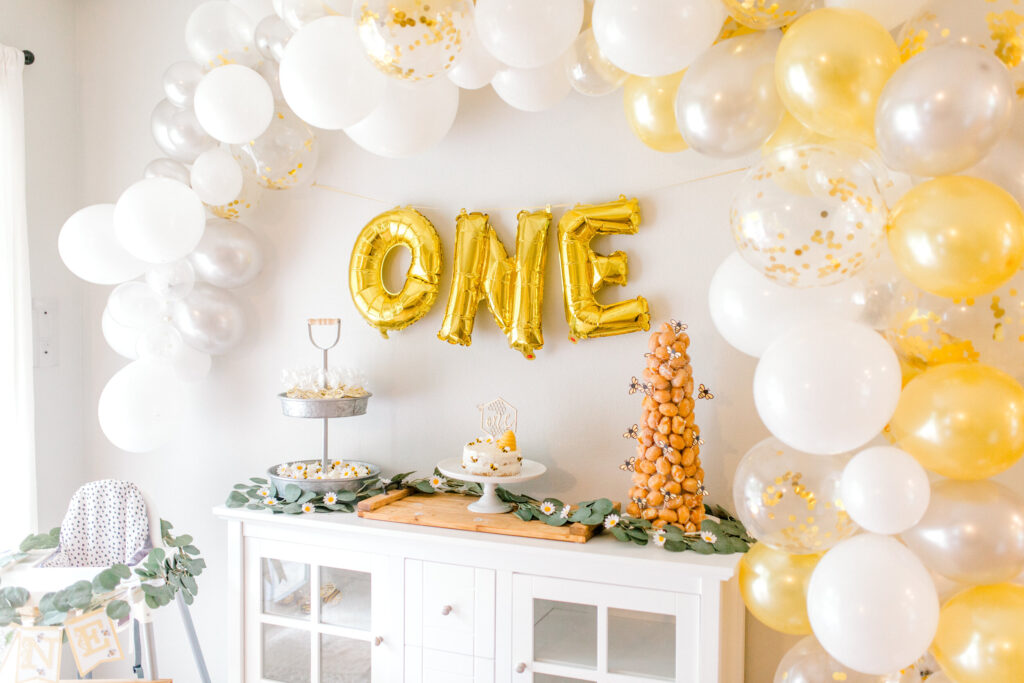 Addilyn's First Bee-Day via Home With The Hookers
Dinosaur
Not every girl's party has to have pink! I am loving this fun dinosaur theme. The island balloons really make this idea come to life.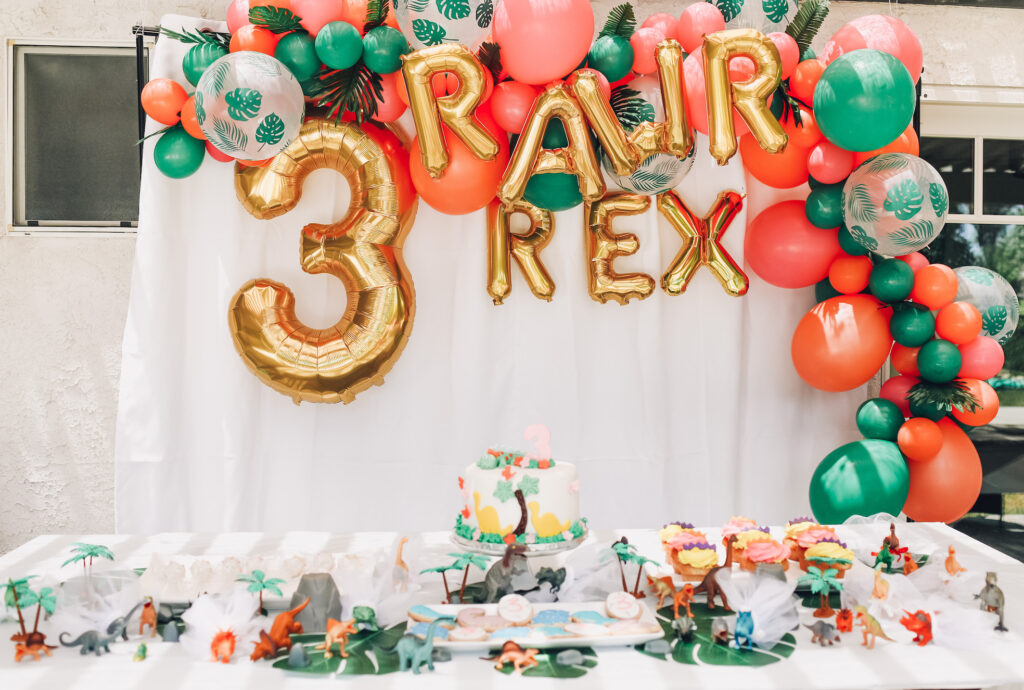 Aliana's 3 Rex Dinosaur Party Rawr! via Mama Bird & Tribe
Pink Barnyard
This barnyard theme party for girls is adorable! The mini hay bales and baby's breath give this set up a beautiful rural vibe.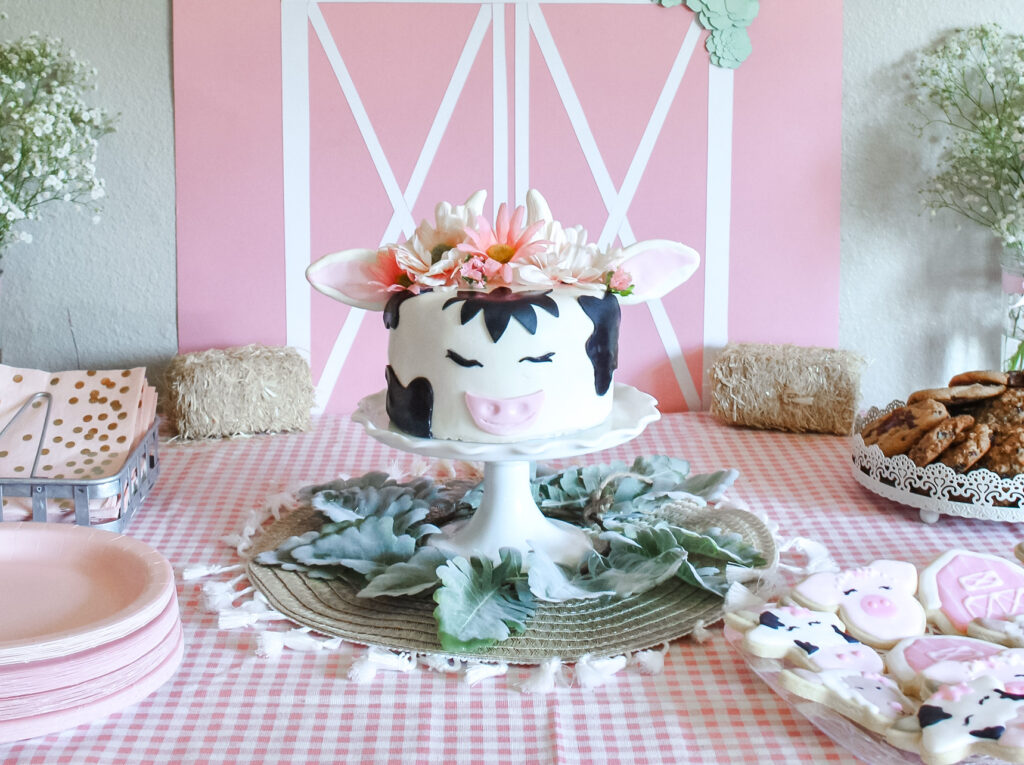 The Ultimate "Pink Barnyard" Farm-Themed Birthday Party for Girls via Shop with Kendallyn
Two-tti Fruity
A Two-tti Fruity party is such a fun and original idea for a two-year-old. Your little one will love all of the yummy fruits!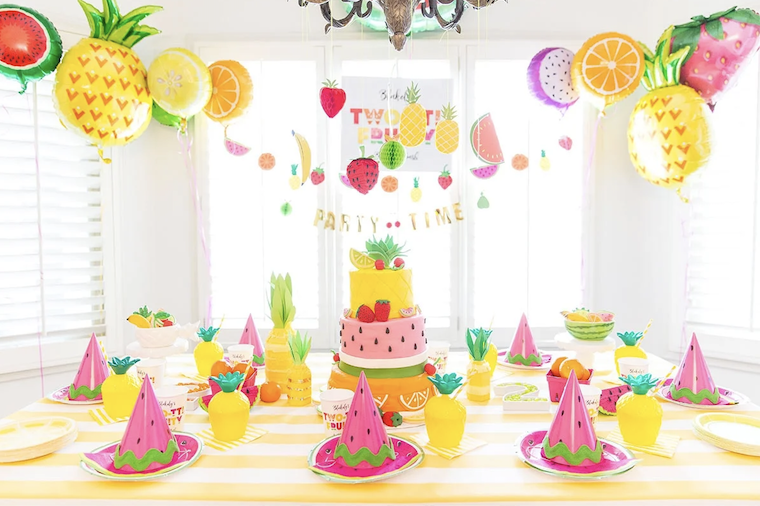 Two-tti Fruity Birthday Party via Pizzazzerie
Soccer
This soccer theme is great for little athletes! This party is pretty simple to put together, but looks absolutely stunning!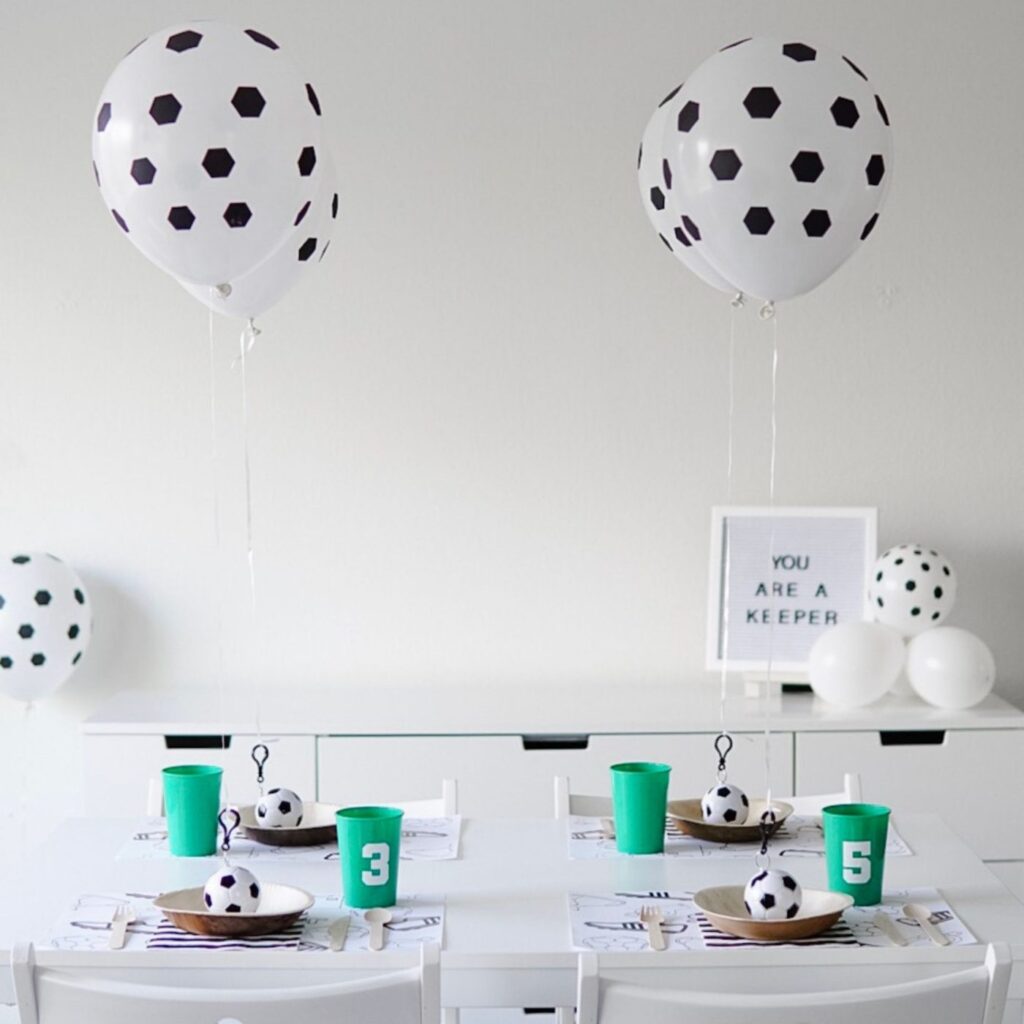 How to Host a Fun Soccer Party for Kids via Casa Pizzi
Unicorn
Give your little girl a magical afternoon with a unicorn-themed party. The delicious sweets and fun colors make this idea a winner!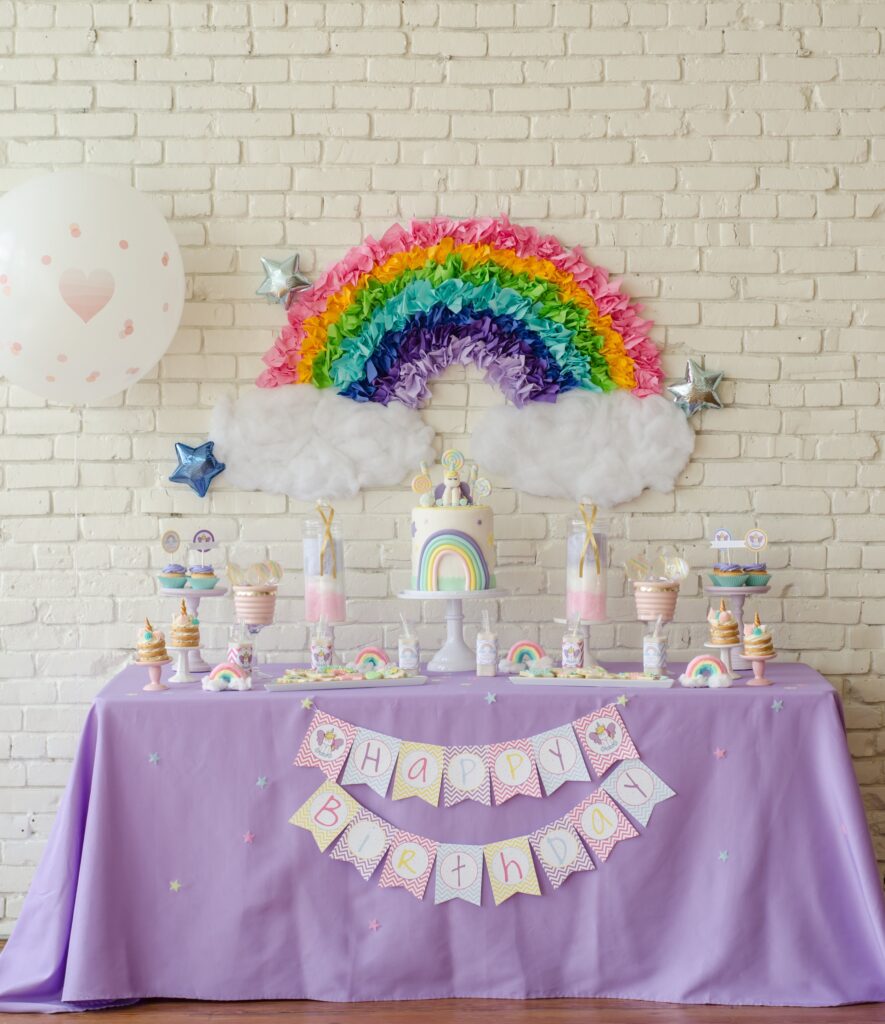 The Sweetest Unicorn Birthday Party + Free Printables via Mint Event Design
Cowgirl
If your little girl loves horses then a cowgirl party is a great idea! The horse cake and decorative cookies are just too cute!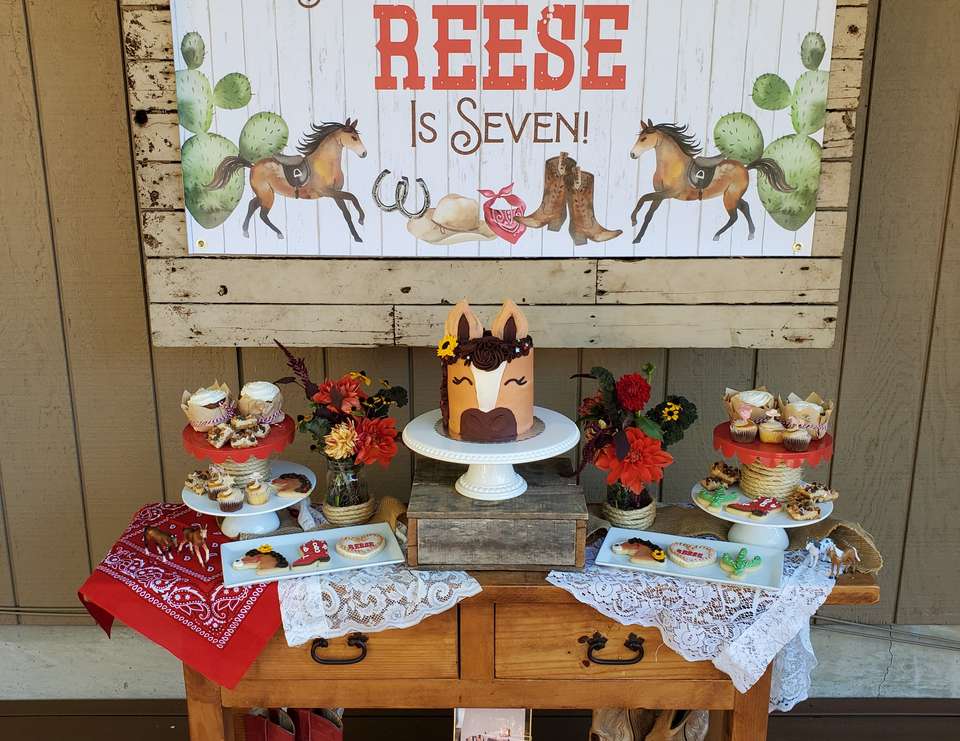 Cowgirl Birthday Bash via CatchMyParty
Fairy Garden
This party consists of creating your very own personalized fairy garden. Kids will love this interactive and magical event.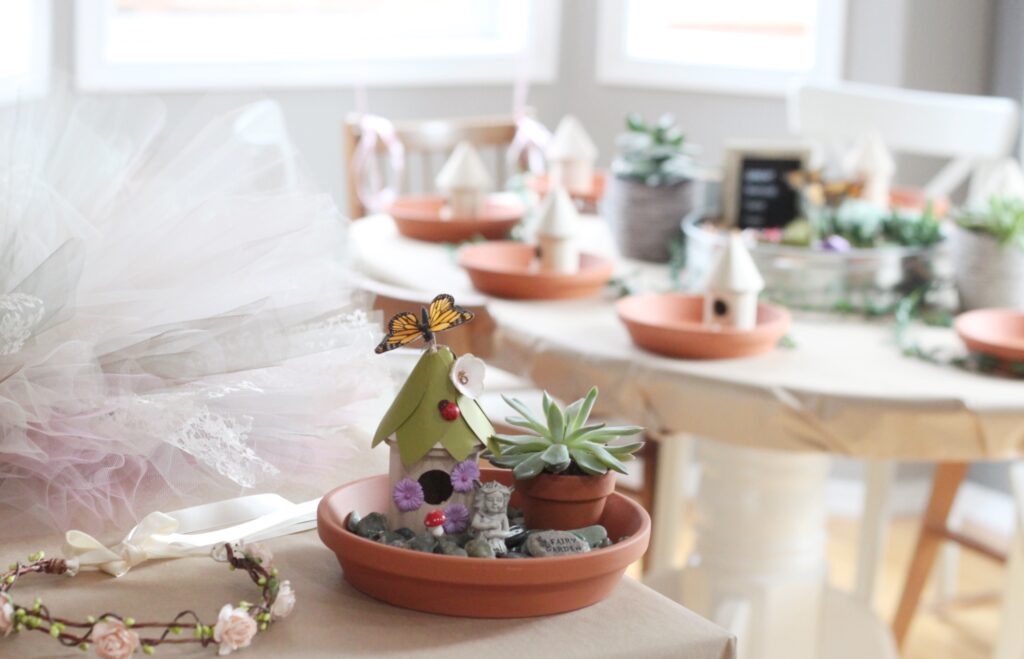 DIY Fairy Garden Kid's Birthday Party via Rain and Pine
Ice Cream
An ice cream-themed event is adorable and delicious! This darling balloon backdrop is definitely a must-have, don't forget the cherry on top!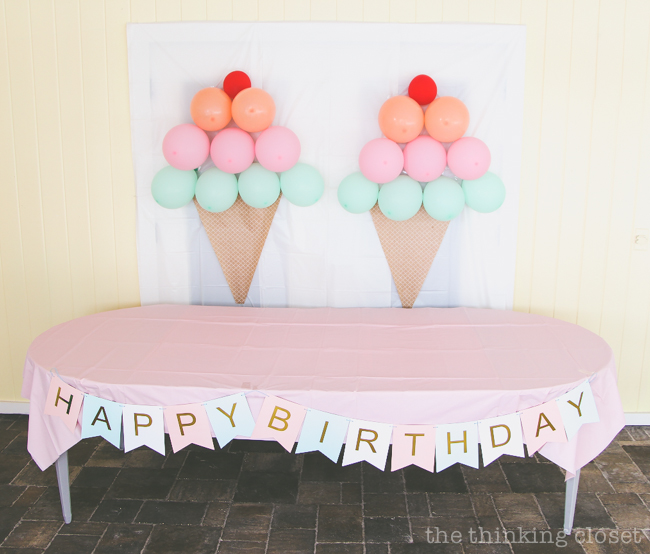 Ice Cream Themed Birthday Party: DIY Decor Ideas via the thinking closet
Plants
Get out your green thumb with this fabulous plant party! Kids will love decorating their own pots and taking home their own plants.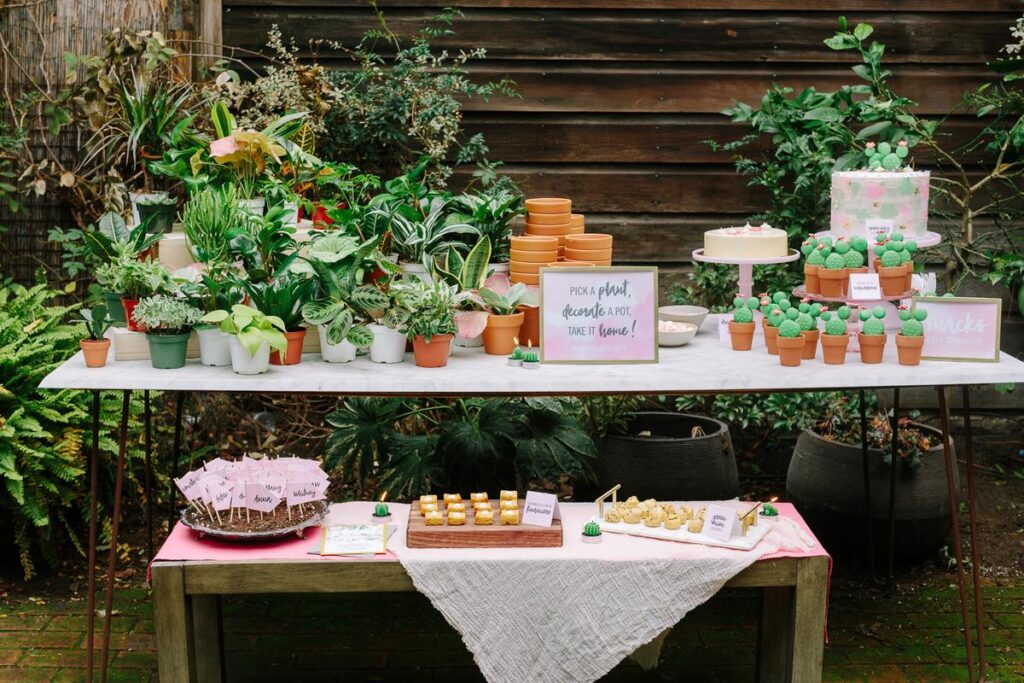 Plant Birthday Party via Style Me Pretty
Carnival
How adorable is this carnival-inspired party?! Style points if you actually take your child to a carousel-like they did in this post!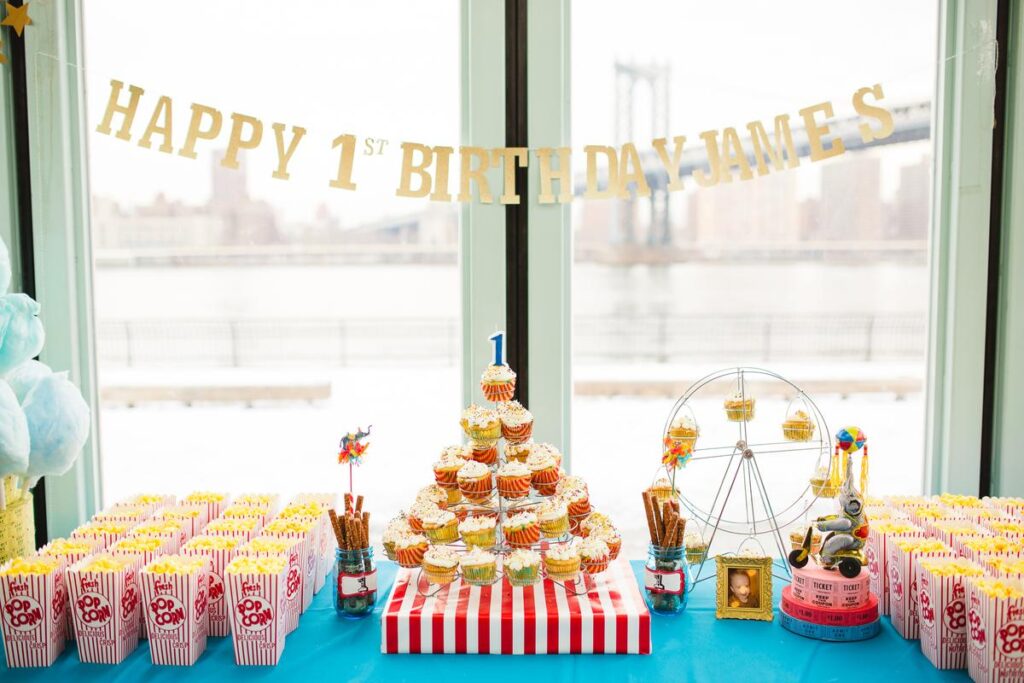 Brooklyn Carousel First Birthday Party via Style Me Pretty
Watermelon
How cute is this DIY watermelon backdrop?! It can be used as a statement piece for a watermelon-themed birthday party. Just set up a table and fill it with fun red and green foods.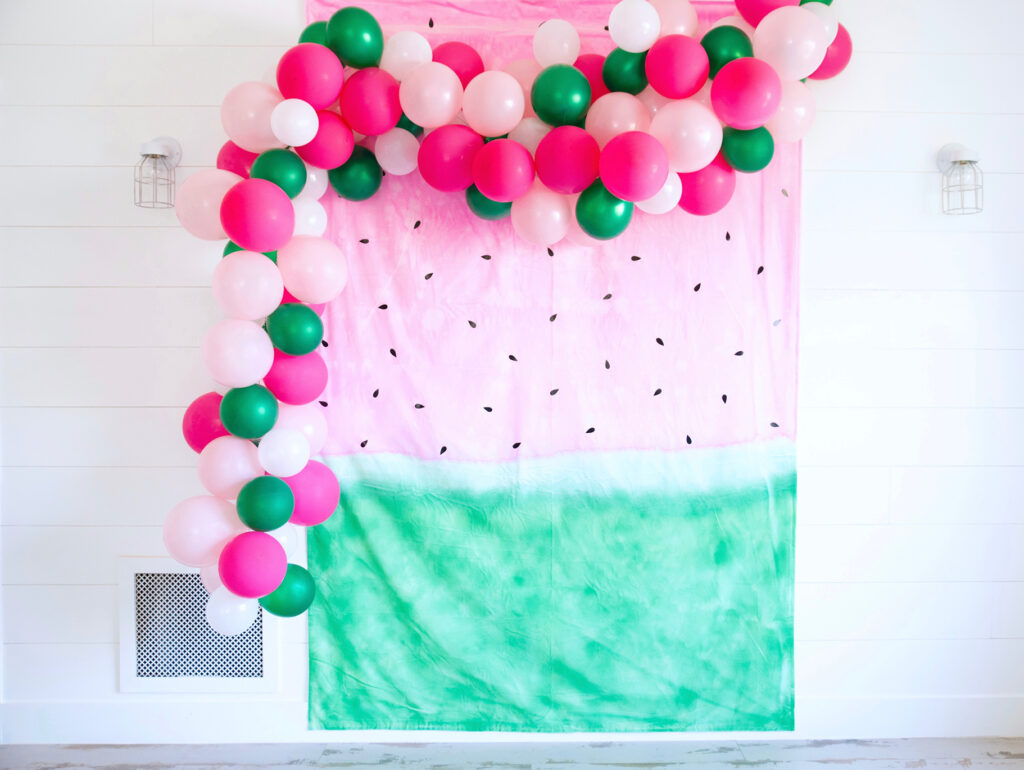 Dip Dyed Watermelon Backdrop via Fun365
Mermaid
What girl doesn't love mermaids? This whimsical mermaid pool party is the perfect way to celebrate your little one! I love the cool scale backdrop.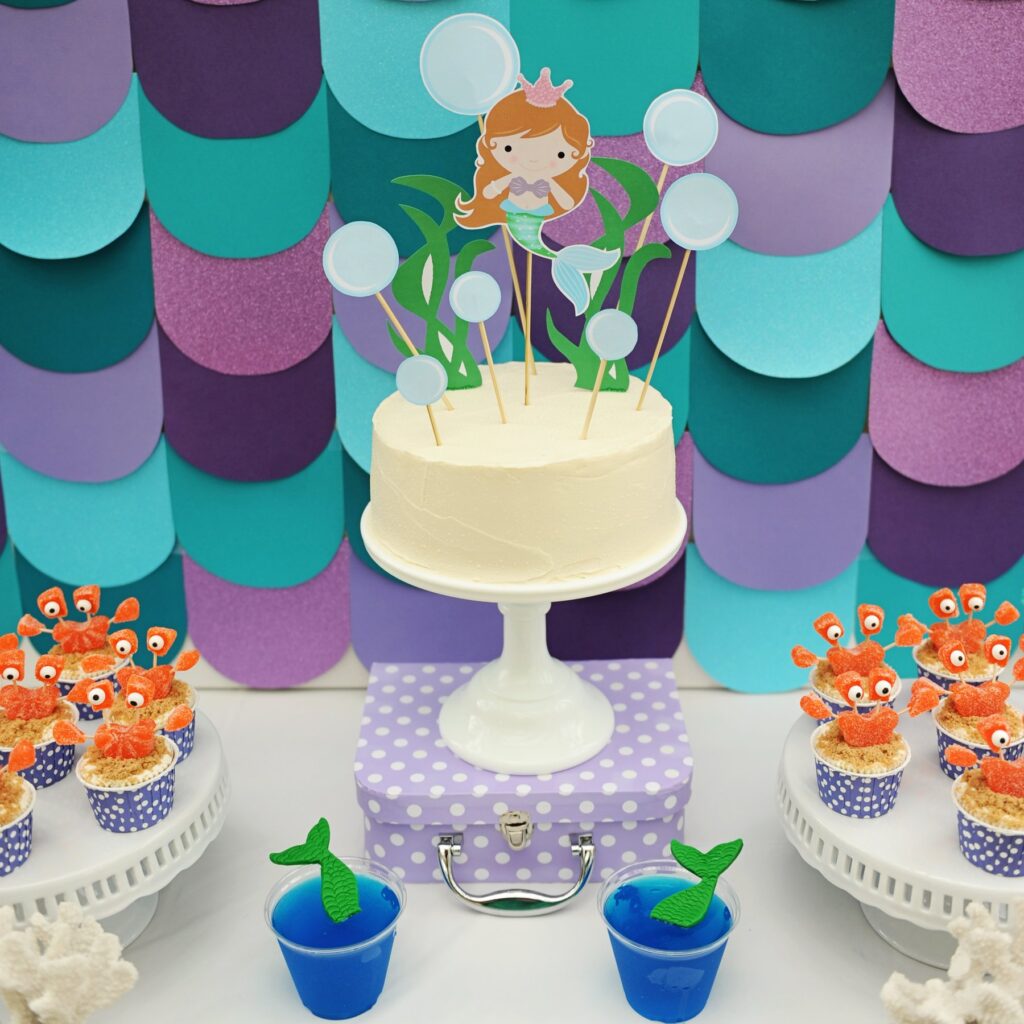 Mermaid Pool Party via Pink Peppermint Design
Arts and Crafts
If your child is artistic then throwing them an arts and crafts party is a no brainer! Guests will love all of the fun and colorful activities at this party.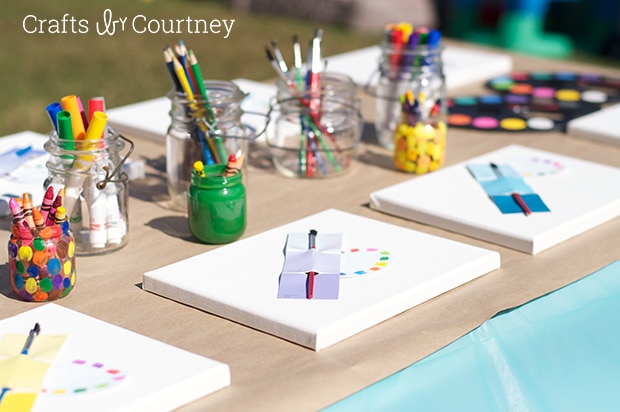 Easy DIY Kids Art Themed Birthday Party via Crafts by Courtney
Enchanted "Four"est
Bring in the beautiful outdoors with an enchanted forest-themed party. This idea is so original and you can add in so many fun details!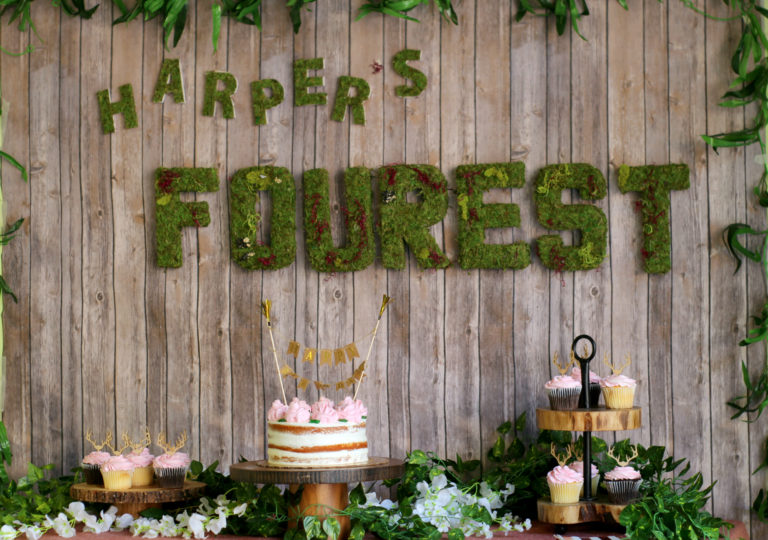 Harper's Enchanted Fourest via hey Trina
Movie
Choose one of your child's favorite movies and invite some friends over for a fabulous movie-watching party. These popcorn and snack packs are so fun!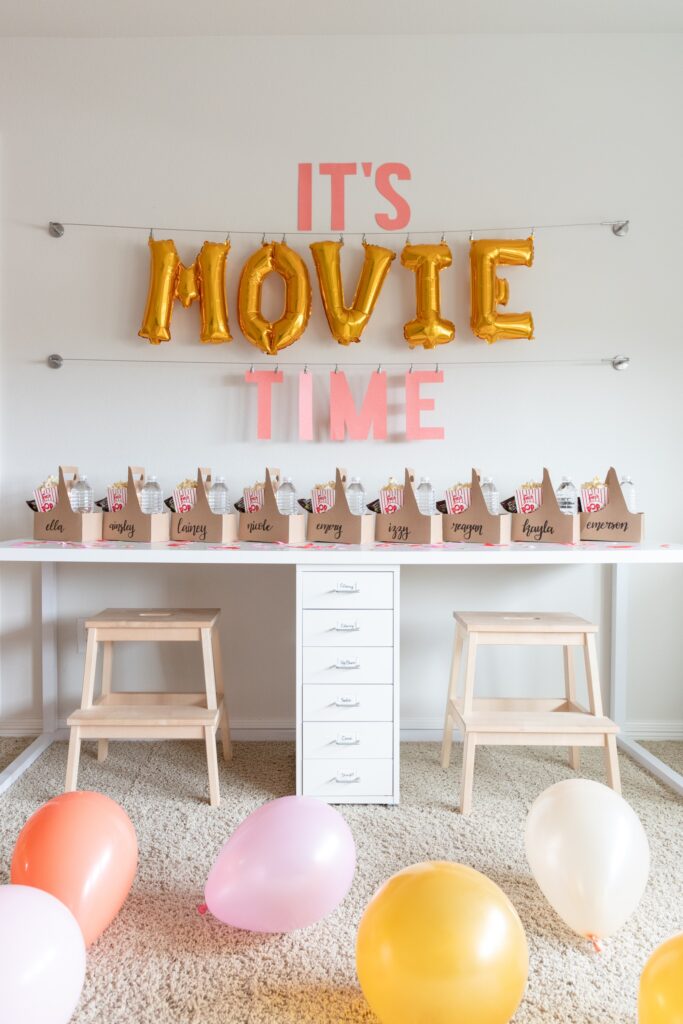 Movie Themed Birthday Party via Crazy Wonderful
"Two" Sweet
Wow your little princess with an amazing and delicious sweet sprinkle party! She will love all of the fun colors in this gorgeous backdrop.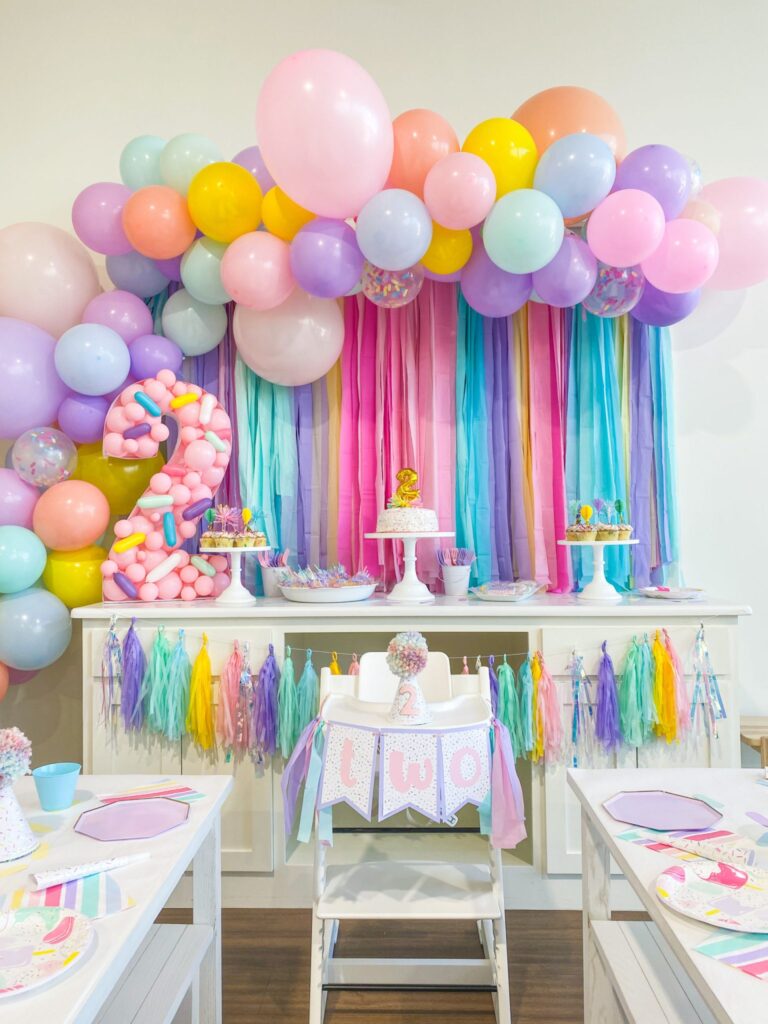 Two Sweet Sprinkle Second Birthday Party via SierraLMiller
Party Animals
This is a great idea for any child because it is just so much fun! I love how they added toy animals on top of the cake and sprinkles on the sides. Talk about a party!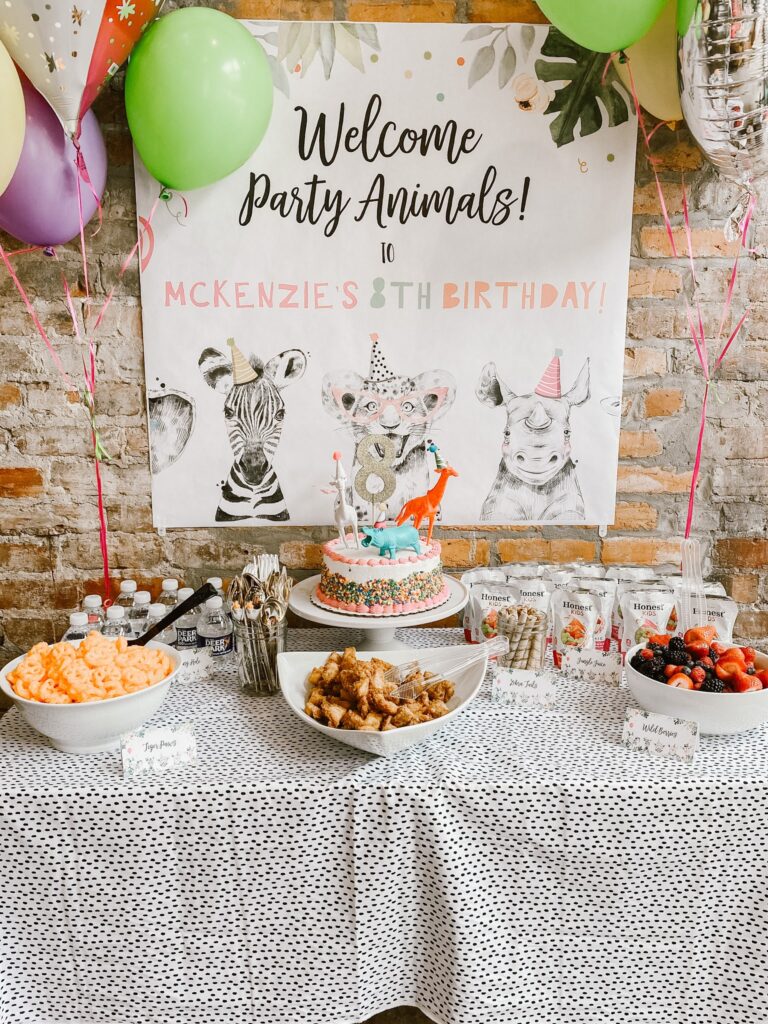 McKenzie's 8th "Party Animal" Theme Birthday Party via Fawn Over Baby
You Are My Sunshine
This classic song makes a fantastic theme for any age! Simply gather things that are yellow and add in a cute sign. Your girl will love it!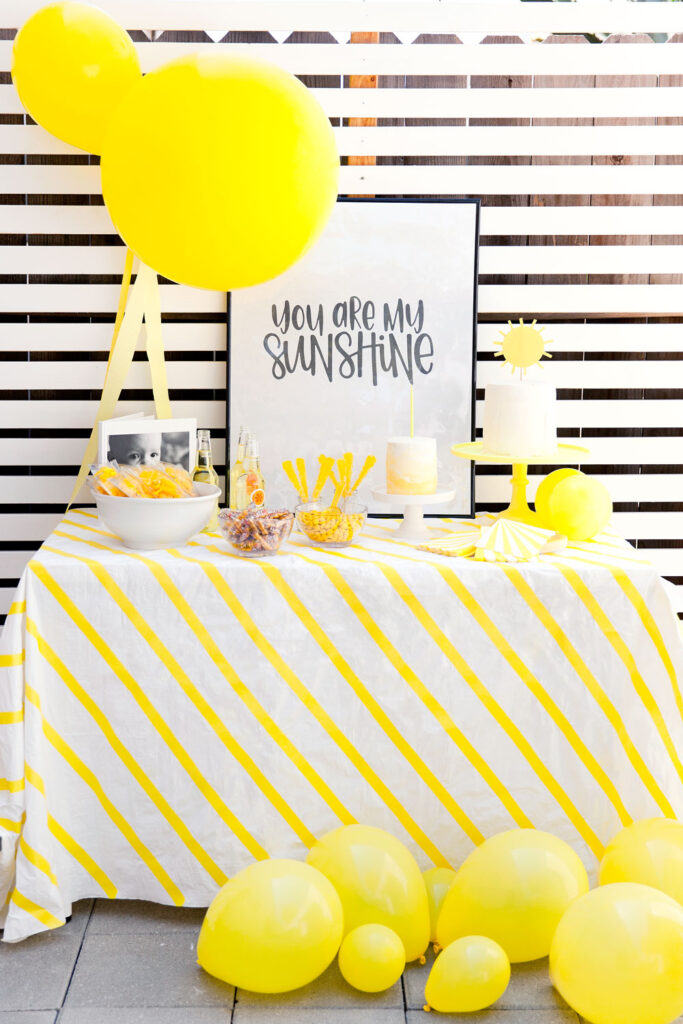 Sunshine Birthday Party via Tell Love and Party
More Party Ideas