Christmas Coloring Pages – Perfect holiday activity for the kids! Includes fun Christmas designs, a tic-tac-toe board and a Christmas wish list. Your family will love this FREE Christmas coloring pages!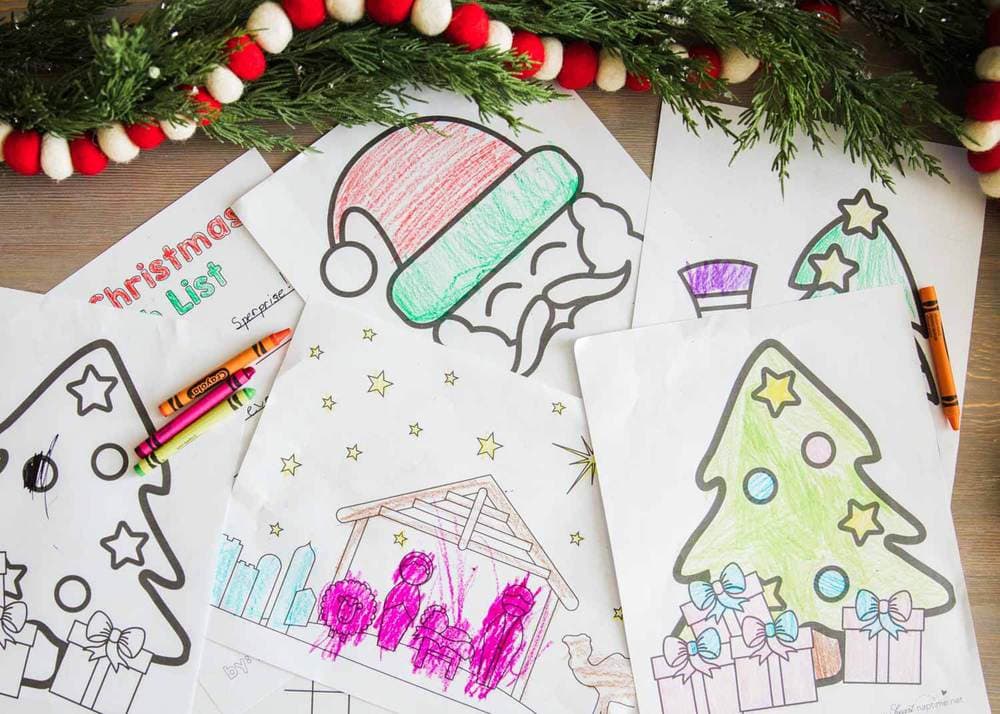 Christmas coloring pages for kids
One of my kid's favorite activities is to have me search for coloring pages online to print out. My girls could spend hours coloring and it makes me so happy! I love seeing what they come up with.
This year, my kids helped me come up with some of the designs (then my designer executed them). These Christmas coloring pages are perfect for young kids and would be great to have out at a Christmas party to keep the little ones entertained.
You'll also get your house (and refrigerator) quickly decorated for Christmas with their beautiful art work. 😉 We also love sending some of their creations to grandparents or into work with Dad at the hospital.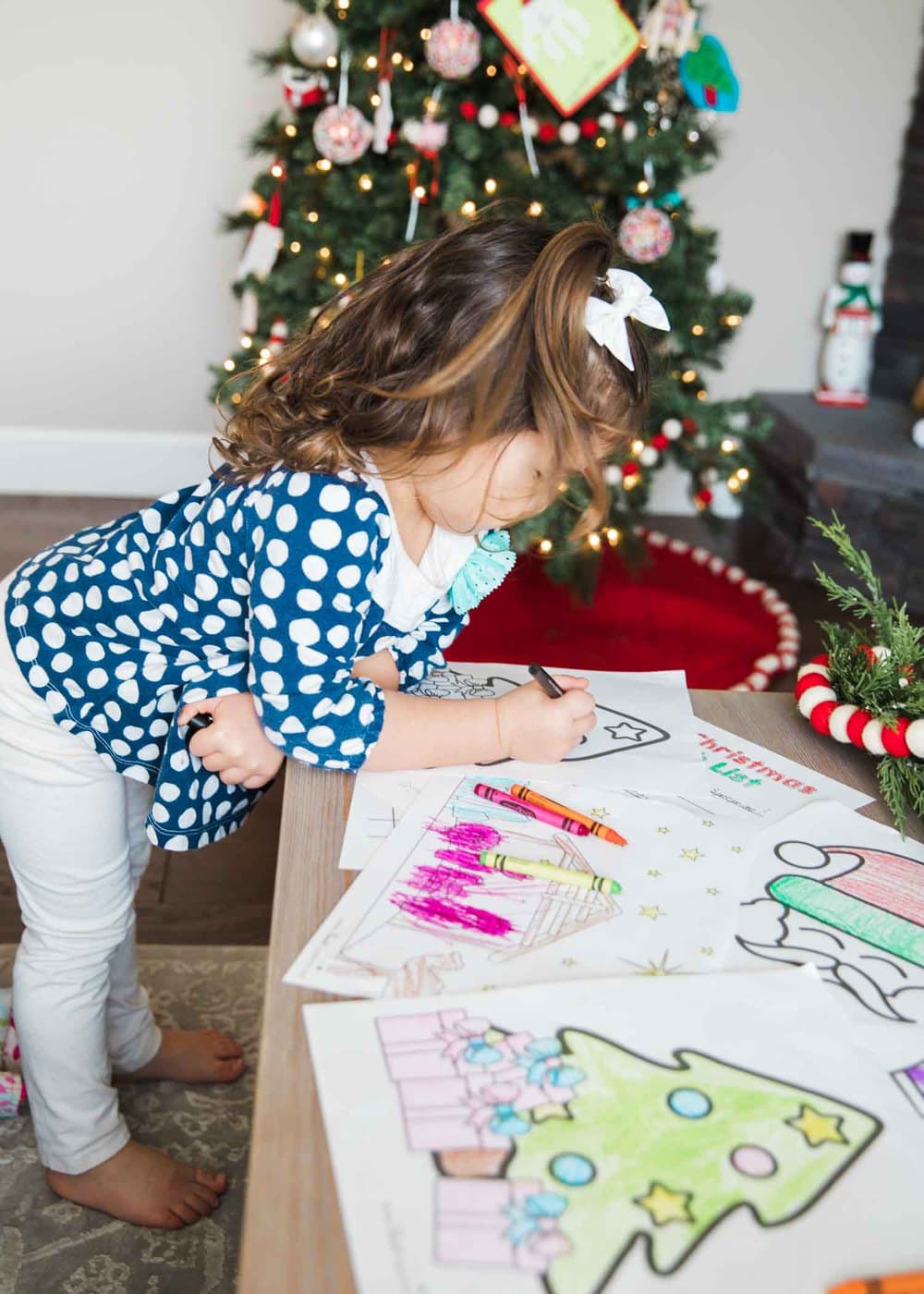 Printable Christmas coloring pages
In this set, we've included the below coloring pages. They're all in one cumulative PDF file, but if there's only one you want to select…choose which page number you'd like (and how many copies) when you go to print.
Nativity coloring page
Christmas tree coloring page
Snowman coloring page
Santa coloring page
Tic-tac-toe board (perfect for holiday parties)
Christmas wish list (where they can brainstorm ideas)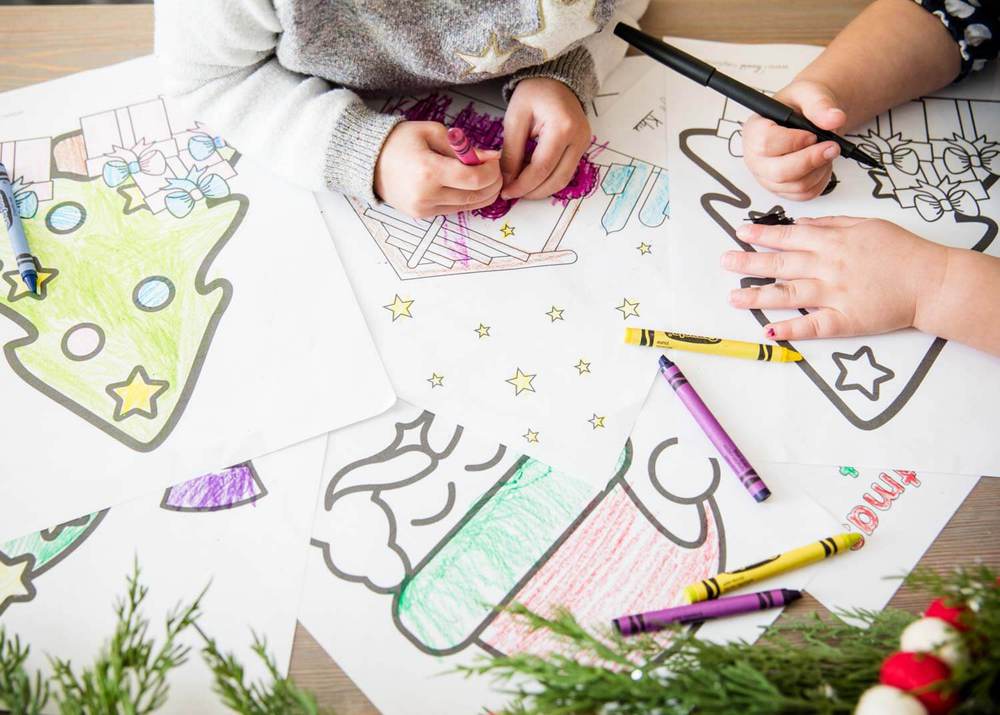 FREE Christmas coloring pages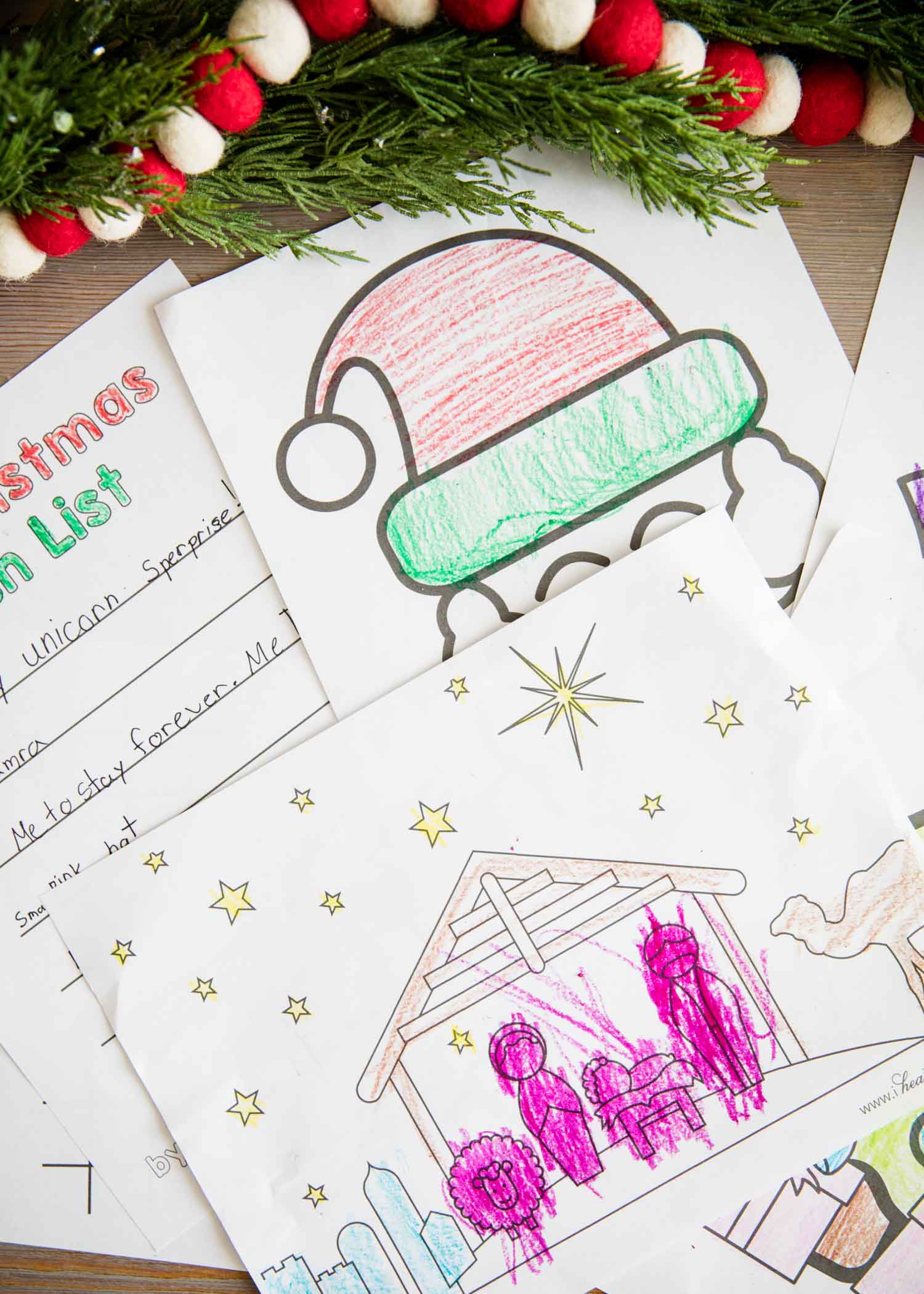 Looking for more Free Christmas coloring pages?
Enjoy!