FREE Halloween Coloring Pages
FREE Halloween Coloring Pages – These Halloween printables are the perfect activity for you to enjoy with your kids! Includes fun Halloween designs and even a Tic-Tac-Toe board. My kids absolutely love these Halloween coloring pages!

Printable Halloween coloring pages
One of my kid's favorite activities to do is to print coloring pages off from the computer and color them. They love scrolling through all of the images and seeing what kind of fun prints they can find. And I love coloring with them too…so fun for us to do together.
We thought we would bring you some fun Halloween coloring pages for you and your kids to color together this year. These are now decorated all over our fridge. 🙂
My 3 year old was so proud of her Halloween coloring page that she printed out. She was so excited when she was done…she told me I needed to take a picture. So darn cute!

What's included in Halloween coloring pages printable:
In this coloring pages printable set, we included 5 different designs. One of them being a Tic-Tac-Toe board, since that is one of our favorite games to play. Perfect for road trips or quiet time.
Happy Halloween coloring page
Tic-Tac-Toe board
Boo! coloring page
Trick or Treat coloring page
Halloween shapes coloring page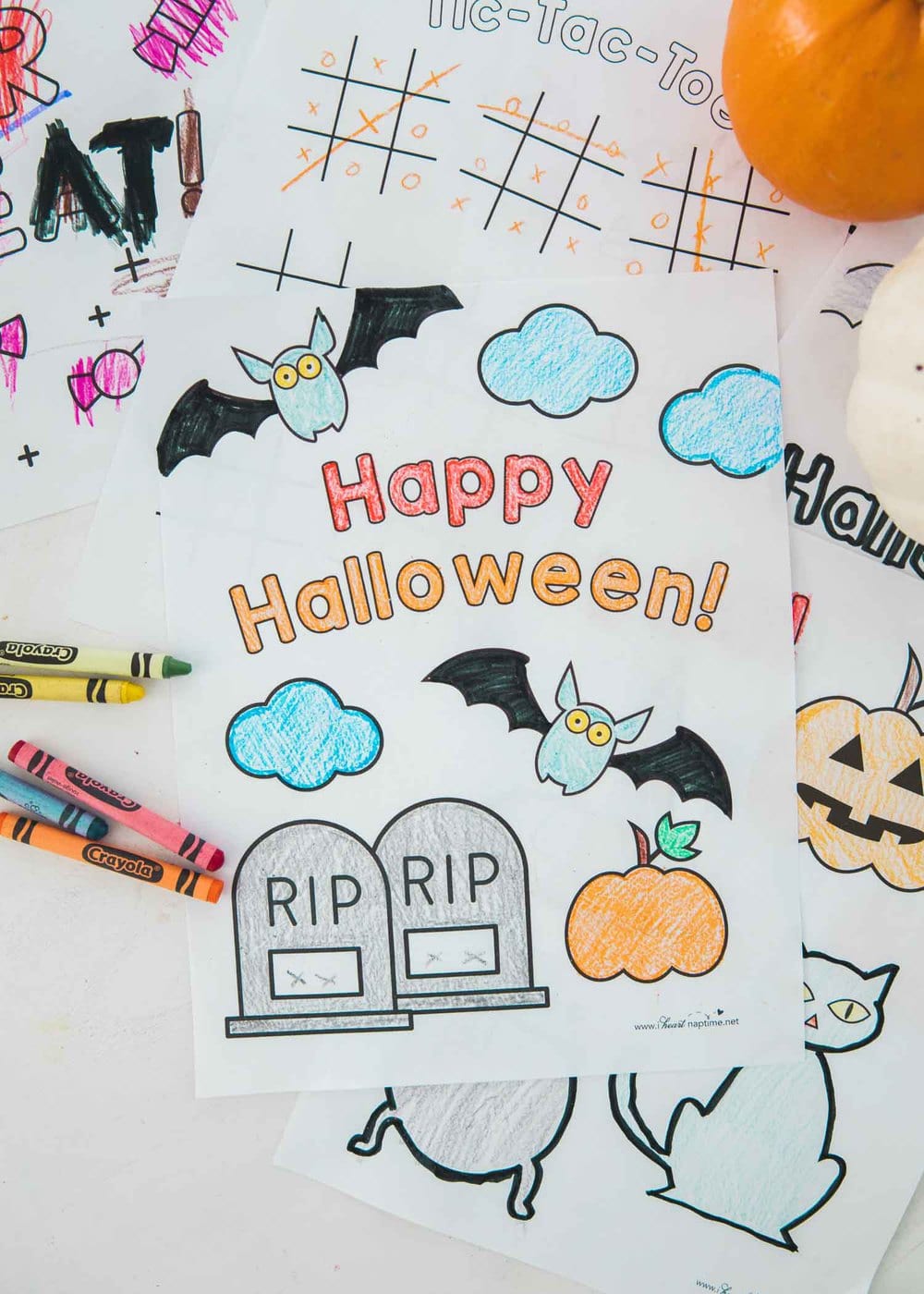 TO DOWNLOAD FREE HALLOWEEN COLORING PAGE PRINTABLES
Looking for more free Halloween coloring pages?
I found a few other cute ones around the web. Enjoy!
These Trick or Treat hand lettered pages from By Dawn Nicole are so fun!
These darling mini coloring books from Happiness is Homemade would be perfect for classroom parties.
I hope you love these Halloween coloring pages as much as we did! 🙂