Hair bows for baby -a fun and easy idea for a girl baby shower!
A few months ago I helped put together a Baby Shower for my sweet SIL. I was in charge of the activity, so we thought it would be fun to  make bows. It turned out PERFECT! The guests got to craft and momma and baby ended up with a TON of cute hair bows!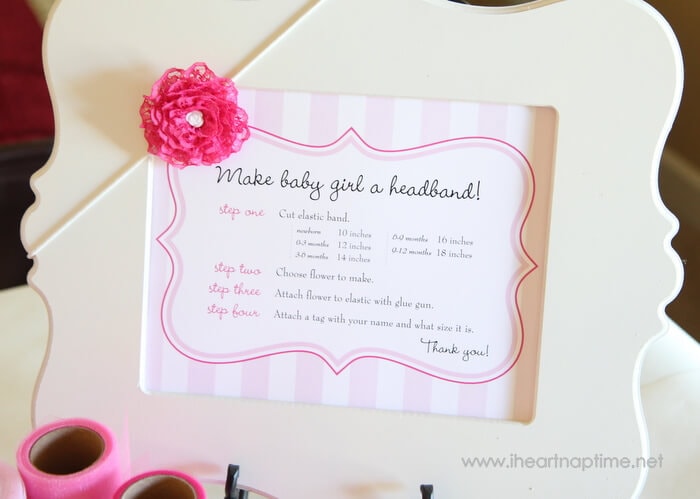 My friend Heather from Chickabug designed this cute sign and the labels and is sharing them with you too! Yay!
Hair bows for baby free printables
Step 1: Cut elastic band.
Step 2: Choose flower to make.
Step 3: Attach flower to elastic with glue gun.
Step 4: Attach a tag with your name and what size it is.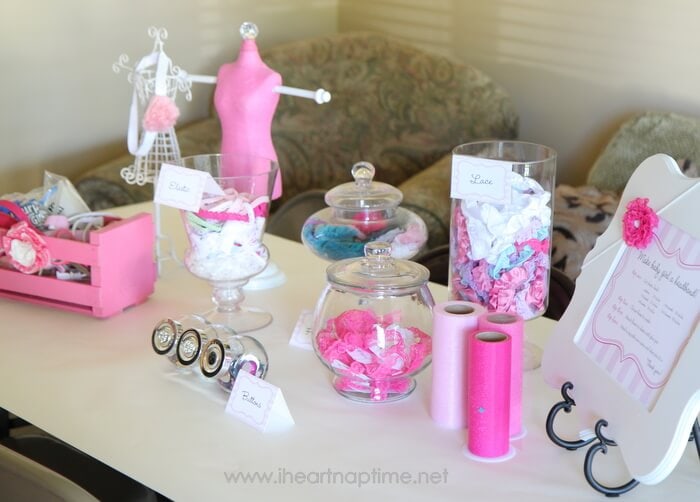 I placed the lace and buttons in glass jars and had glue guns and scissors on the table as well.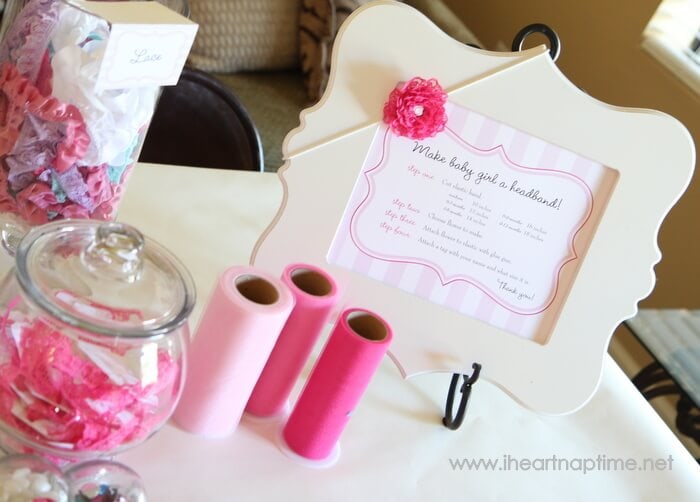 I love girly stuff! The lace, pearls and pink is so fun!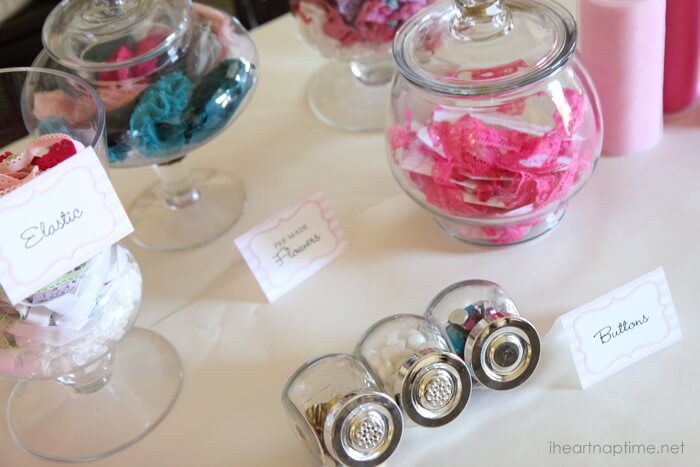 Once the guests arrived they created a bow and then tied a tag around it with their name and the size of the headband. I had several bows finished before hand so they could use them as examples.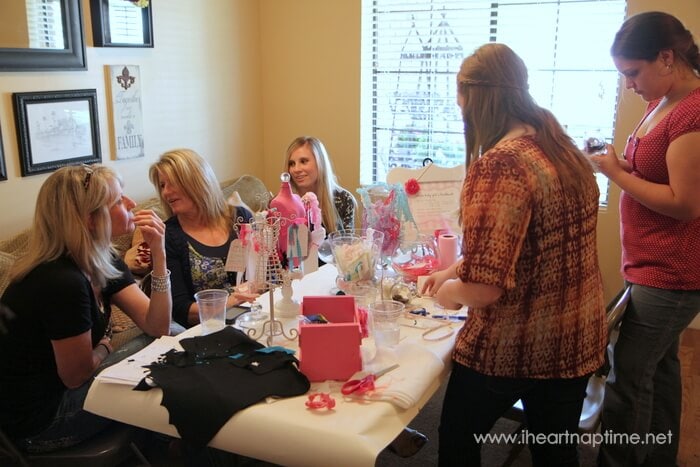 It was a lot of fun for everyone. My SIL ended up with so many cute bows for her baby girl.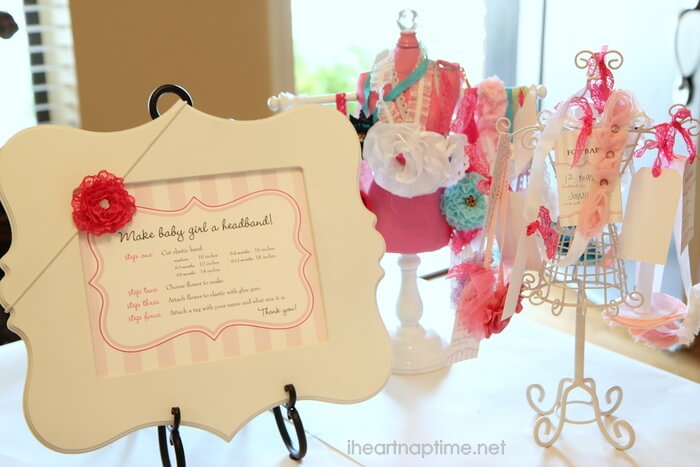 This was such a great activity for a baby shower. You could do something like this with onesies as well. There are so many fun ways to embellish onesies. For more baby shower ideas check out my Pinterest board.
Thanks for reading. Come back soon! 😀
UPDATE: I found most of my lace and buttons at a store called SAS in AZ. Jo-Ann's and Hobby Lobby also has a great collection.
To find a few hair bow tutorials click here: felt bow, Ruffled flowers,