Marbled Salt Dough Ornaments
These marbled salt dough ornaments are an easy, family-friendly craft that features the addition of coloring and marbling dough to create modern and trendy tree ornaments.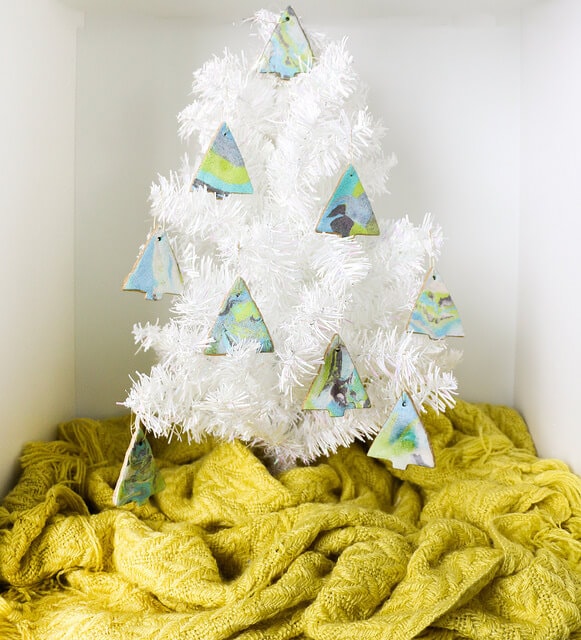 I love the tradition of making salt dough ornaments with my kids. It's always a fun activity for us to do as a family. This year I decided to up the fun factor by coloring and marbling the dough before baking to create these modern and trendy little marbled trees. The kids loved squishing the dough together to create their own unique marbled pattern, and I love they way they look on my tree!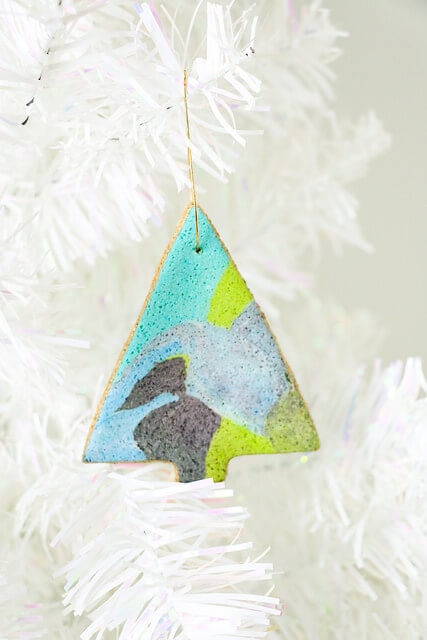 Supplies needed
1 cup of salt dissolved in 1/2 cup of water
1 cup flour
food coloring in black and your choice of colors
gold paint pen
Instructions
Make dough. To begin, you will need to whip up a batch of plain salt dough. I mixed the salt water and flour until they came together in a workable, non-sticky dough. Feel free to add more flour or water as needed to achieve a good base dough.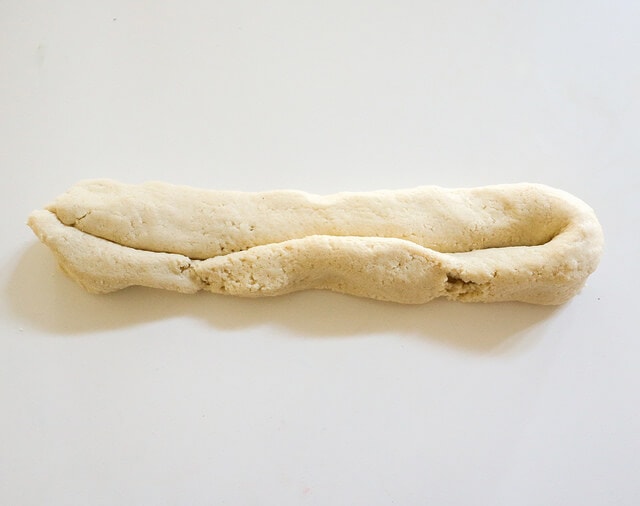 Add food coloring. Once you have your base, you will want to divide the dough into 4 or 5 pieces. One piece you will keep plain, one you will color black with food coloring, and the other 2 or 3 can be colored using any food colors you wish. I went with shades of green and blue for my Christmas trees.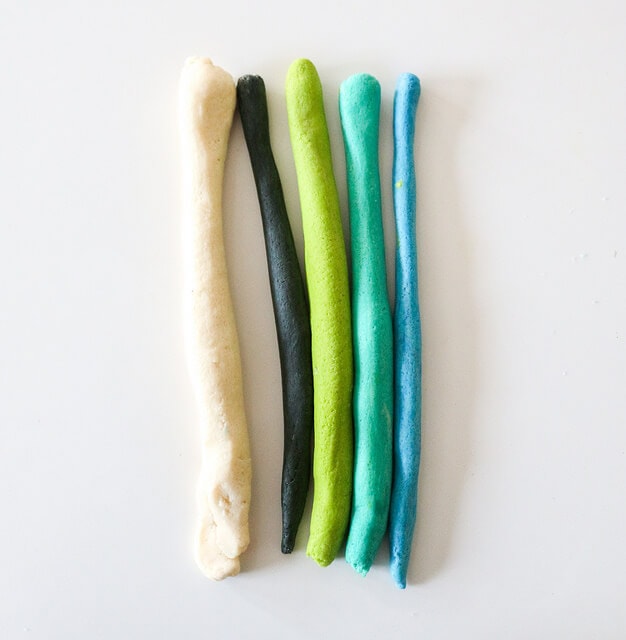 Roll and twist. Now that you have your dough colored, you will want to roll the dough into logs. Better yet, let your kids do this step. Once you have your logs, begin to twist them all together.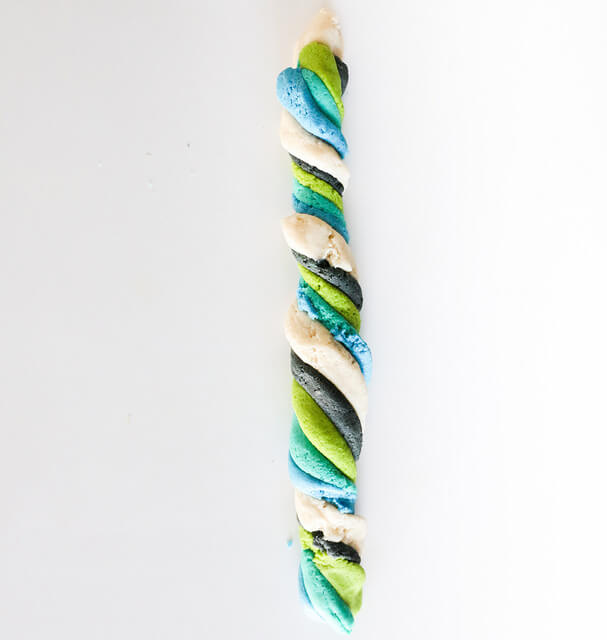 Roll out. You will then take the dough and fold it over on itself and twist again. Repeat this process two more times and them form into a ball and roll out on a floured surface.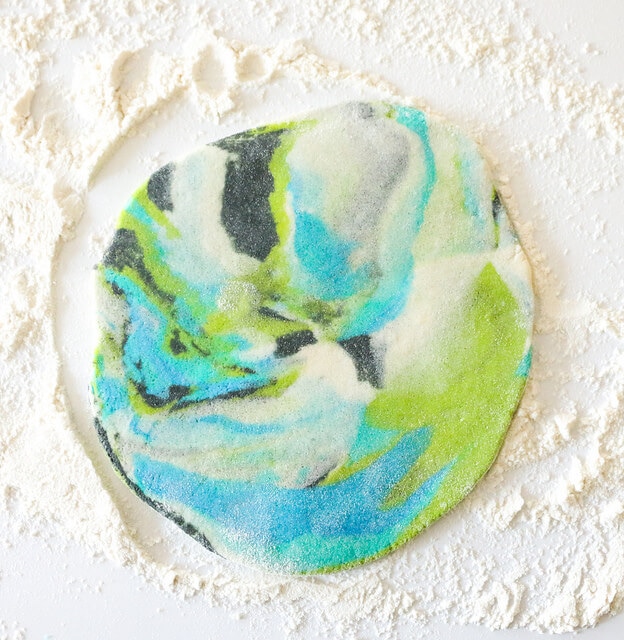 Cut and bake. Once rolled out, use your cookie cutters to cut out your shapes, use a toothpick to poke a hole in the ornament, lay on a cookie sheet and bake at 275°F for 2-3 hours (flipping half way through the baking process).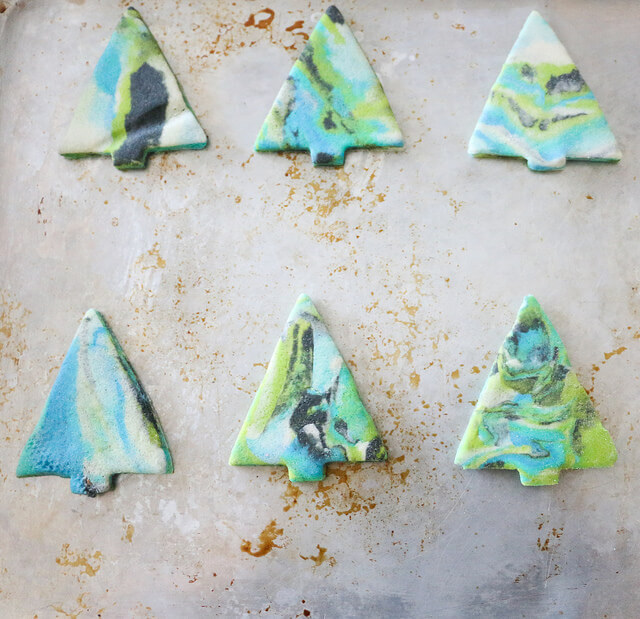 Add hook. Once they have fully baked and dried out, let the ornaments cool and then use a gold paint pen to paint the edges for a little extra modern touch. Finally add your ornament hooks and display proudly on your tree.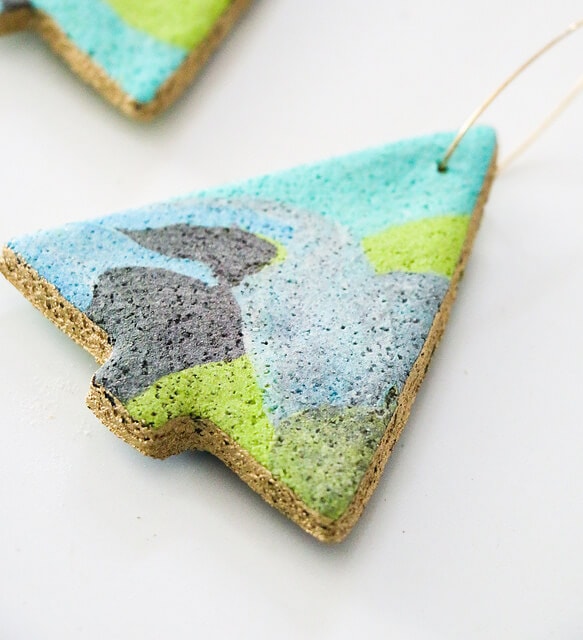 Variations
Feel free to switch up the colors and cookie cutter shapes that you use to create your own unique ornaments. Red and white marbled candy canes would look cute, or how about light blue and dark blue marbled snowflakes. The possibilities are endless!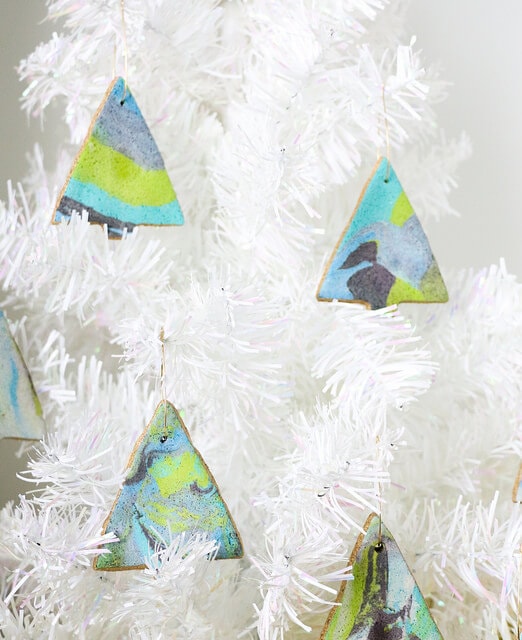 More fun Christmas crafts:
Originally contributed by Kara from A Kailo Chic Life.