Christmas Treats Printable Box
Christmas Treats Printable Box – free download, perfect for filling with sweets, treats, and gift cards!
By Bloom Designs Online for I Heart Naptime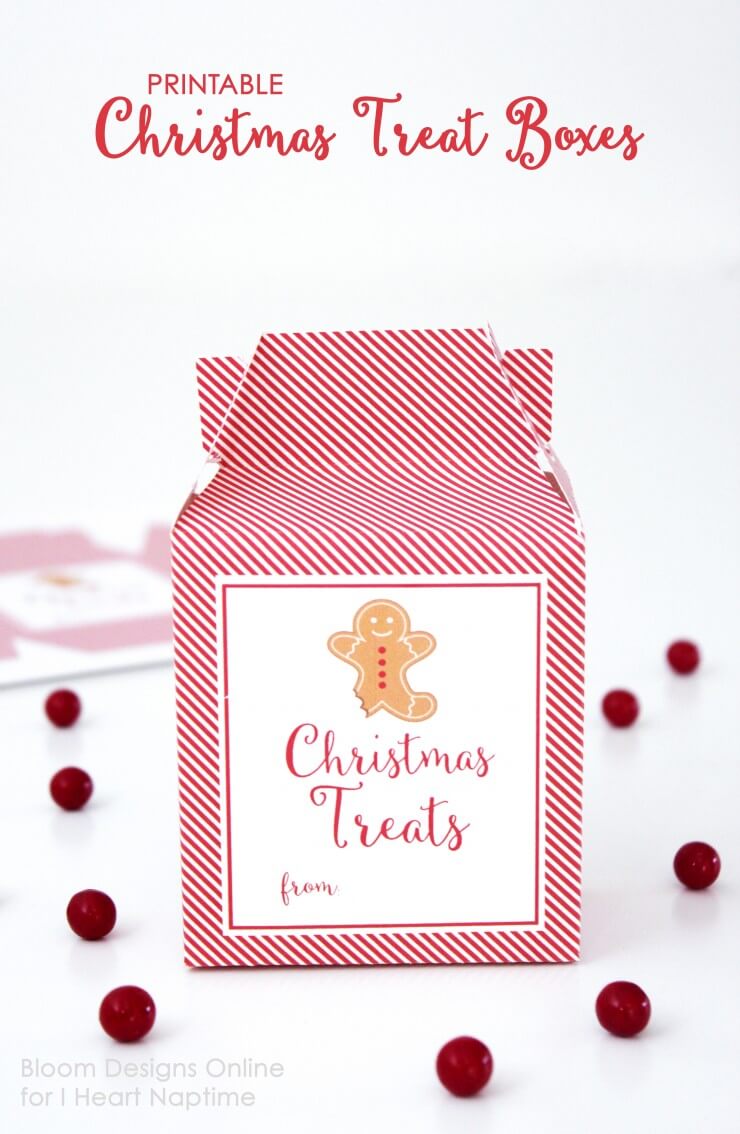 Hi Everyone! Jenny Raulli from Bloom Designs here to share a super sweet Christmas Treats Box with you. Wrapping gifts is one of my favorite things about the holiday season. I always say that even the most basic, ordinary gift can be elevated by wrapping it in a pretty and thoughtful way. These little gable boxes work well for so many gifts. I am filling the boxes for neighbors with mini versions of these chewy ginger cookies. Really any kind of sweet or mini gift works perfectly.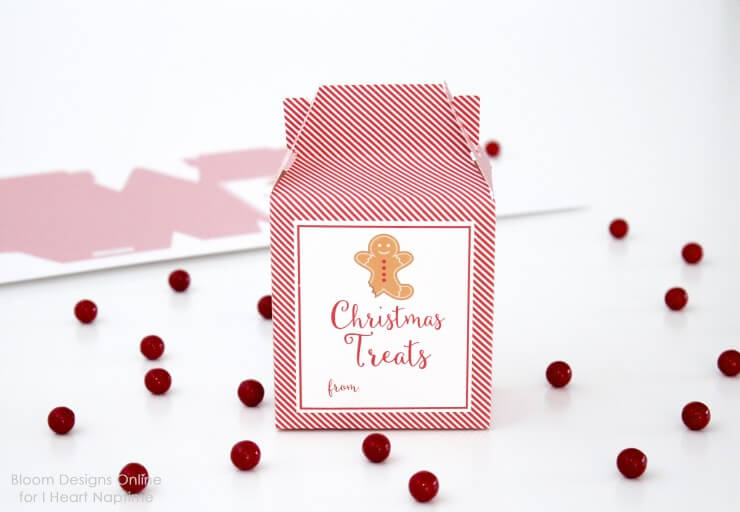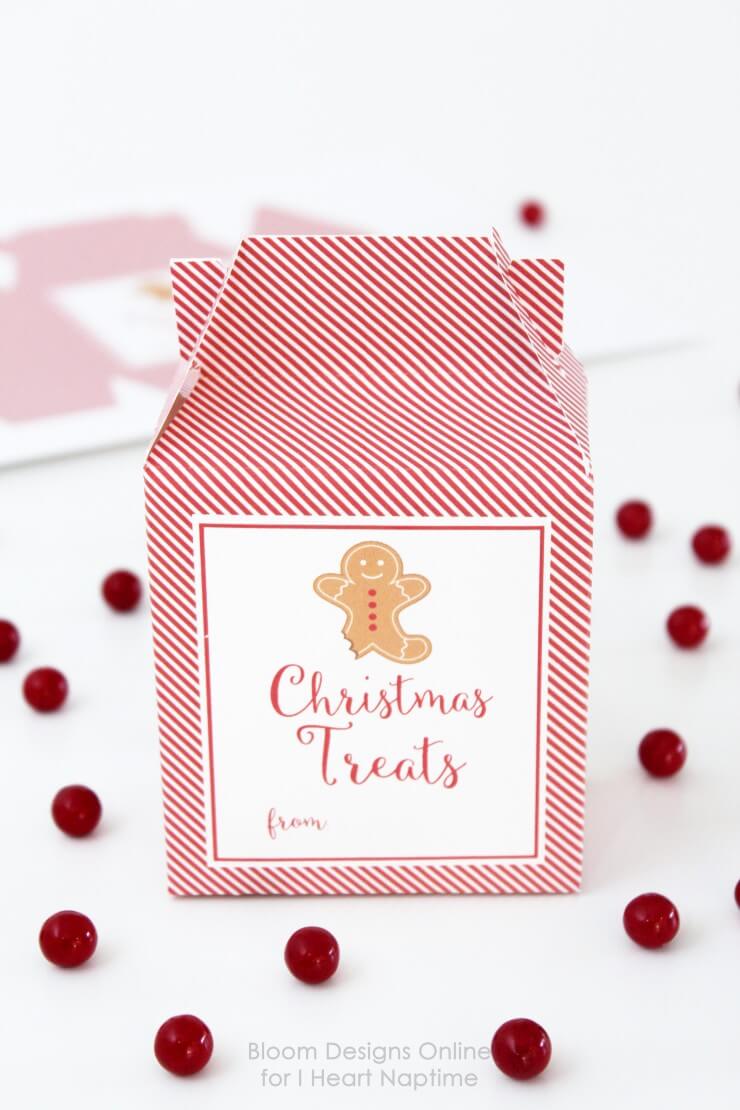 As much as I like to buy personal gift, I have to admit that I buy a lot of gift cards at Christmas especially for teachers. Wrapping them in these cute boxes with a few fun treats make them feel a bit more thoughtful.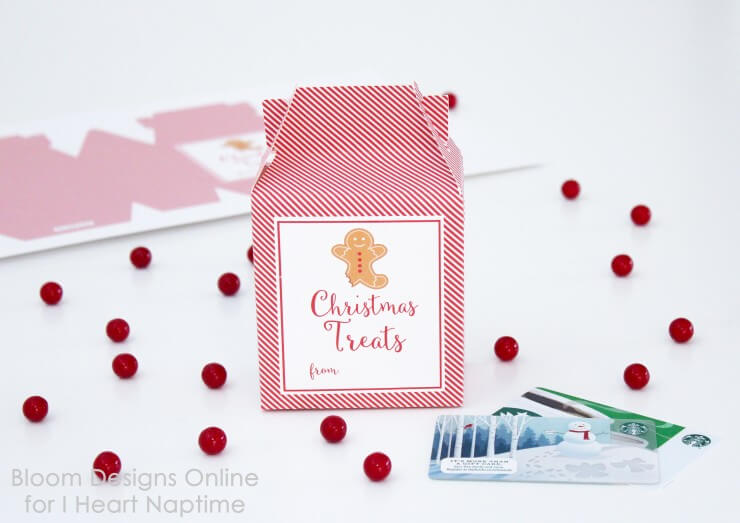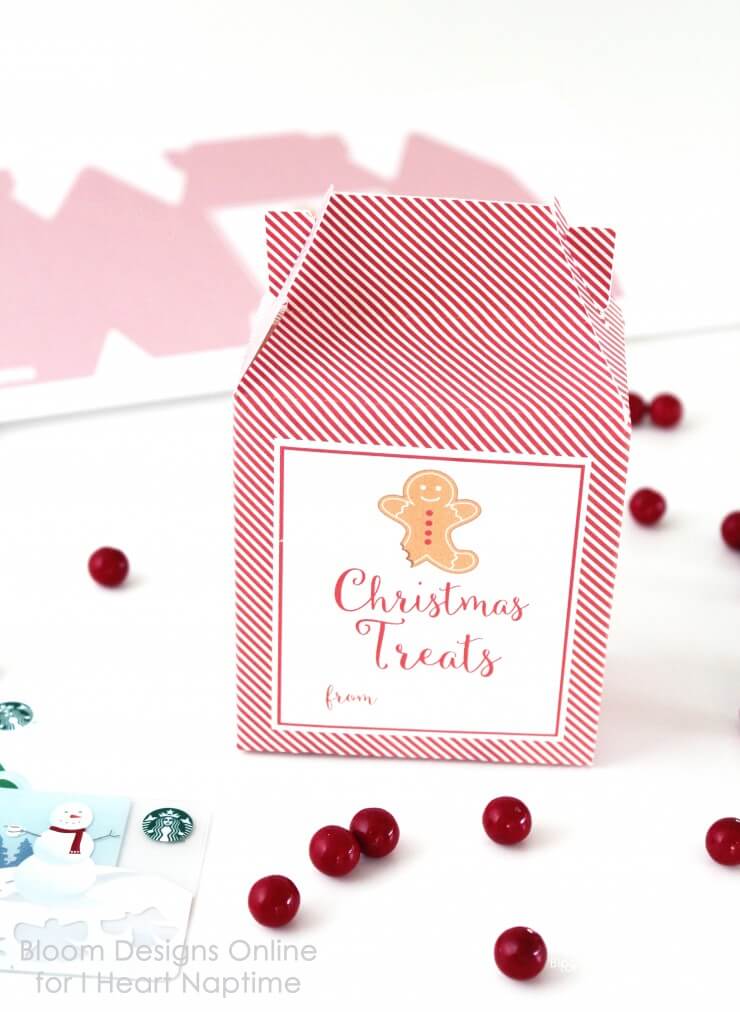 To download the box, click here. Print on legal size paper (8.5×14). Bright white card stock works best. Cut around the edges and on dotted line. Fill in your name. Fold and then overlap the two ends and secure with double sided tape. Remember free printable are for personal use only. Thanks.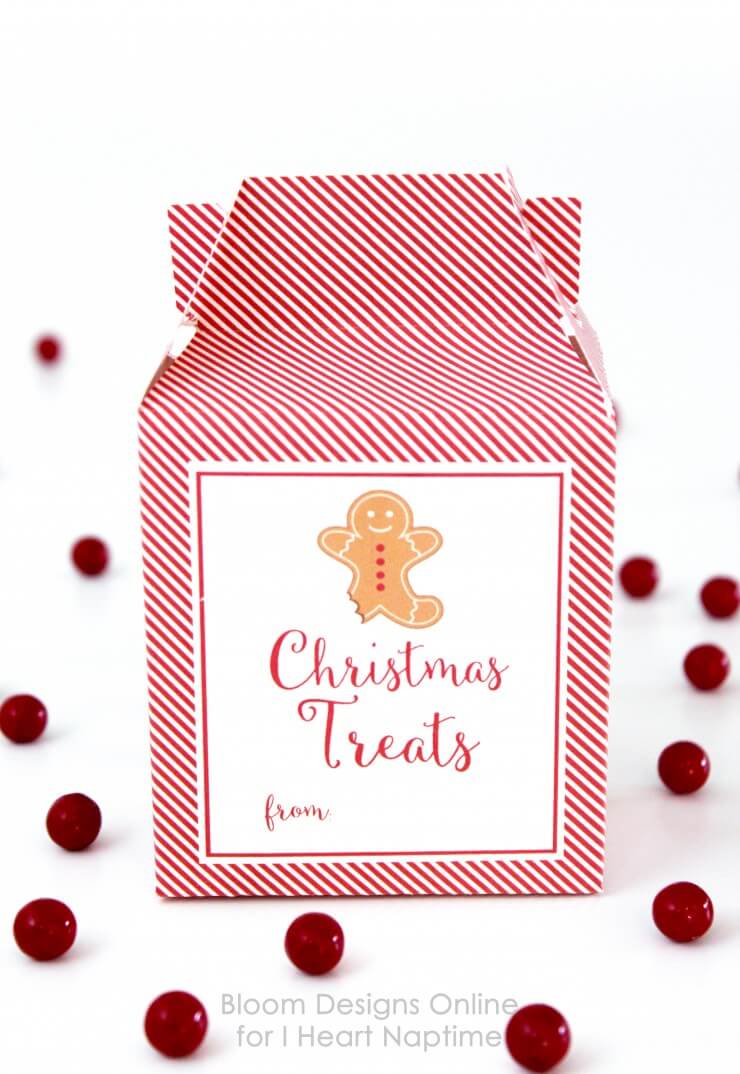 For more fun Christmas ideas like Reindeer Noses and Cookies for Santa Jars, visit me on Bloom Designs or on Instagram.
Thanks, Jenny! Aren't these treat boxes adorable? If you enjoy this easy, festive craft you'll enjoy these free printables, too!