Glitter Balloons – Last Minute NYE Idea
Glitter Balloons – last minute NYE idea! A simple way to add a big impact at your party!
These glitter balloons are so fun and simple to make! My kids absolutely loved them and they will add the perfect touch to any party. We thought they would be fun for NYE. Seriously, how is this year almost over?! Crazy!! Bring it on 2016!
My daughter was having so much fun carrying around this giant balloon that I had to grab a picture. She is all about ALL things glittery, so these were perfect for her.
I also LOVE the gold fabric. So so fun!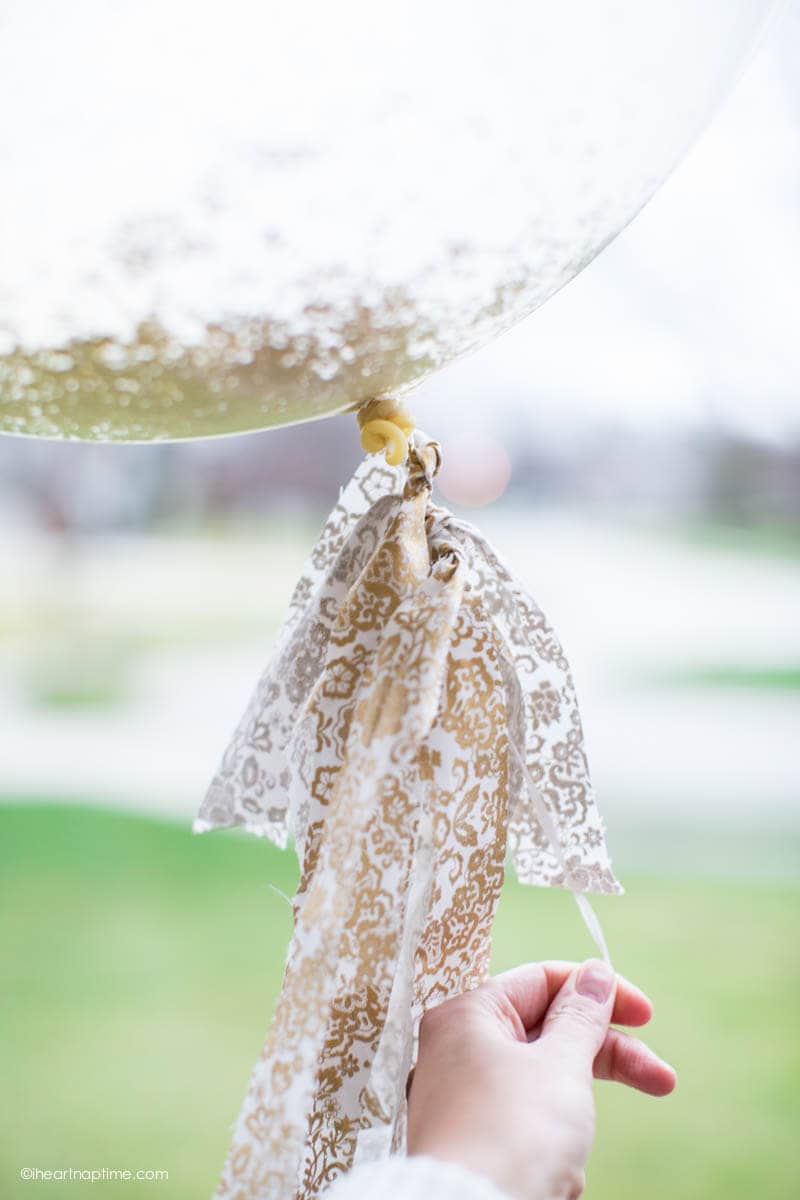 Here's what you need to make these:
Clear balloons
Funnel
Glitter (I used the Buttercream line from Jo-Ann's)
Fabric scraps (I used the Buttercream line from Jo-Ann's)
Scissors
Instructions:
Place the funnel inside of the balloon and then fill with glitter. Have them filled up at a party store (or fill it yourself if you have a helium tank).
Cut 1-inch by 14-16 inches of fabric. Then tie a knot around the string. Repeat with about 4-5 strips of fabric.

Cute and easy, right?!
I also found these adorable cupcake toppers in the new Buttercream line and had to share!
The circles were already on the tooth picks, so all I had to do was stick the letter on. Then I spelled out P-A-R-T-Y!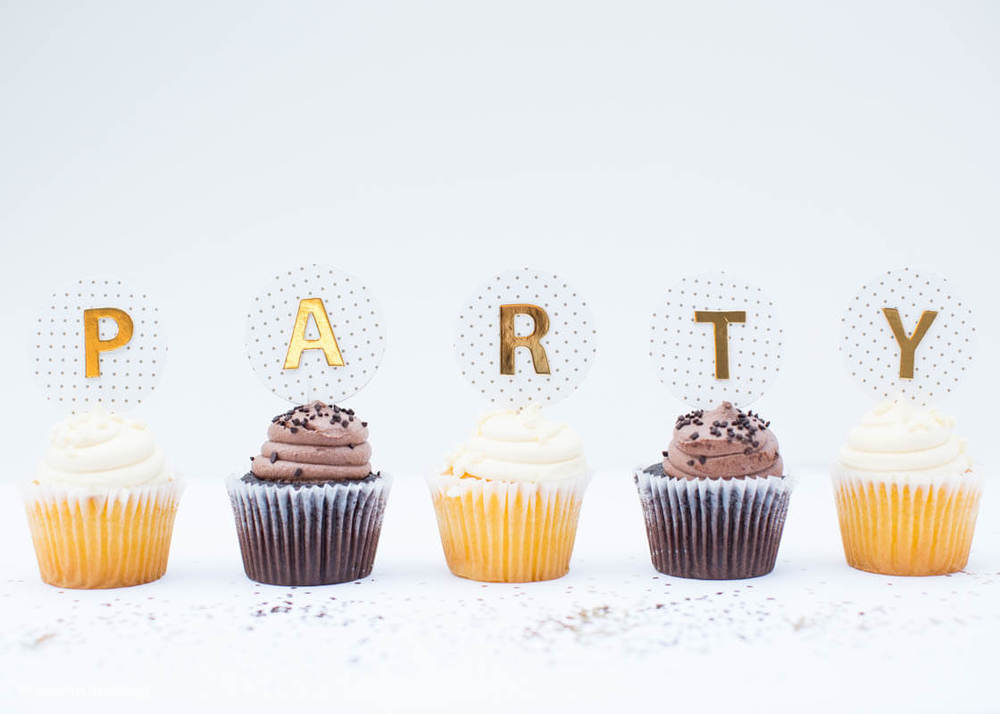 So there you have it. Two super simple last minute NYE ideas. What are your plans??
Looking for more NYE ideas? Here's some fun ones: