DIY Pine Cone Candle Holders
DIY Pine cone Candle Holders – elegant, understated, winter candle holders, perfect for bringing the outdoors in during the winter.
Hello Everyone! This is Norma from Paint Me Pink and I am so excited to be part of this years Crazy Christmas Event and I'm here to share with you this super easy pine cone candle holder project.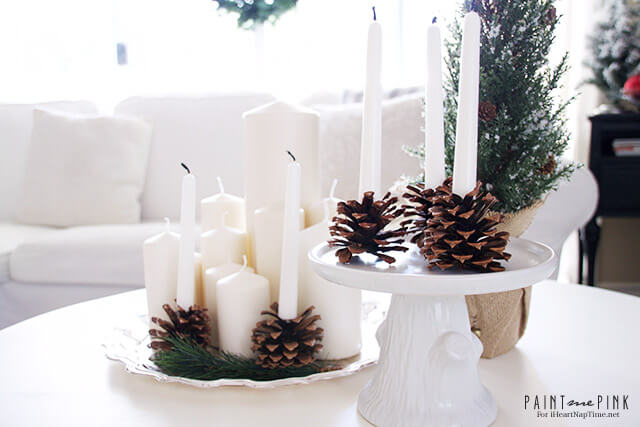 I love the holidays and colder weather that makes you want to curl up on the couch with a cup of hot cocoa, and stare at the soft glow of candles. I grew up by a lake, tall pine trees, and I remember the ground always covered in pine cones and pine needles. Bringing nature into your home is a great inexpensive way to decorate for the winter. I also love how pin cones give a room a warm rustic feel. With the holidays just around the corner I hope you enjoy this super easy DIY Pine cone candle holders that will add warmth to your home.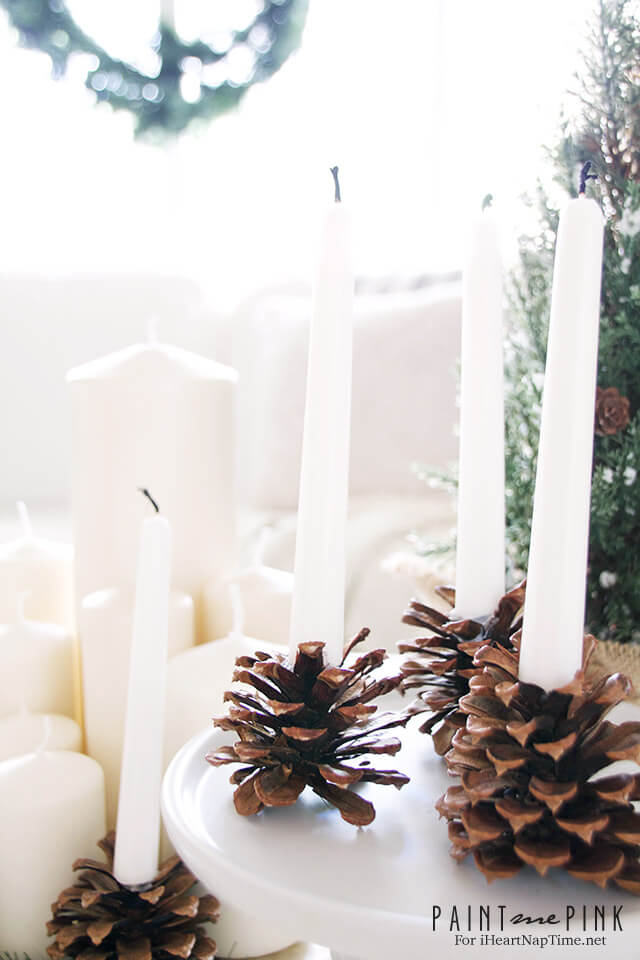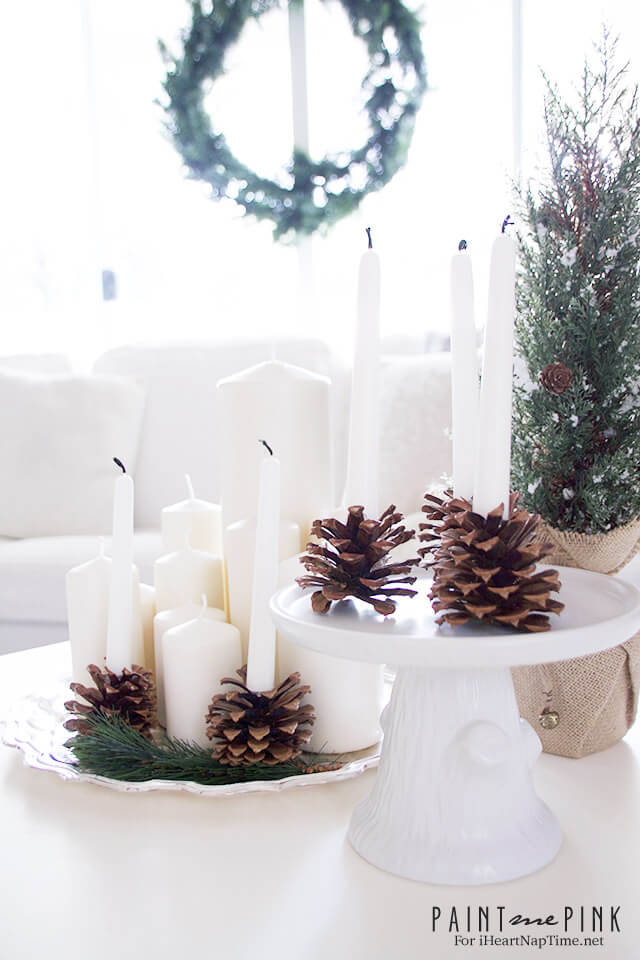 Supplies Needed:
Pine cones
Candles
Wire Cutters/Pliers
Hot Glue Gun
Two Easy Steps:
1. With the wire cutters pull off sections from the top off the pine cone and create a flat surface for the candle to sit on (this first step can get a little messy).
2. Once the top of the pine cone is flat, hot glue the candle on and make sure the candle stands straight.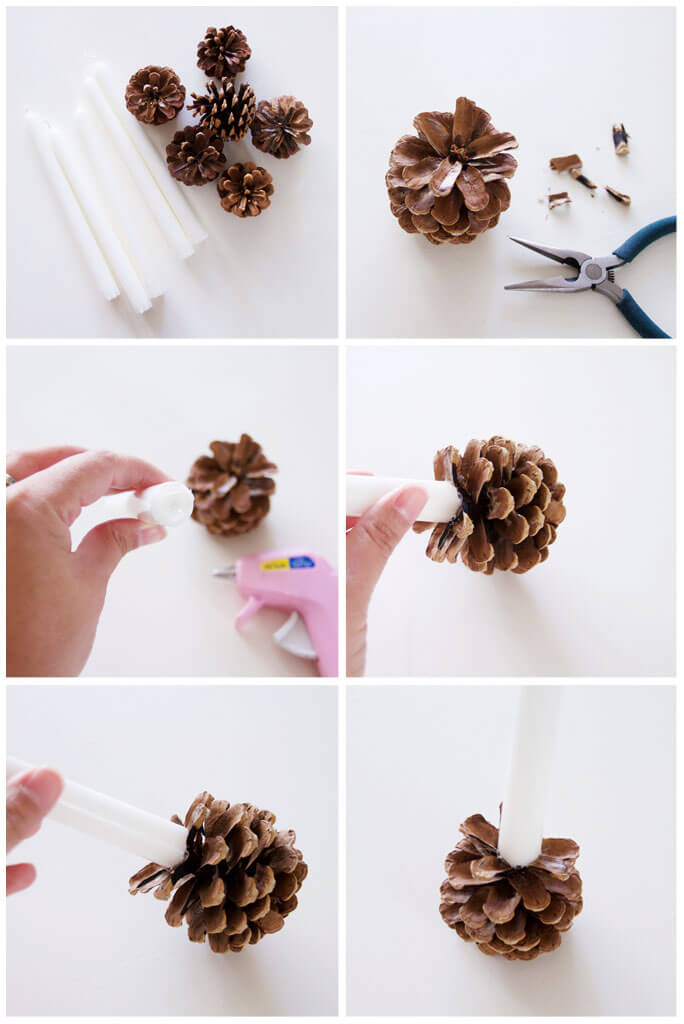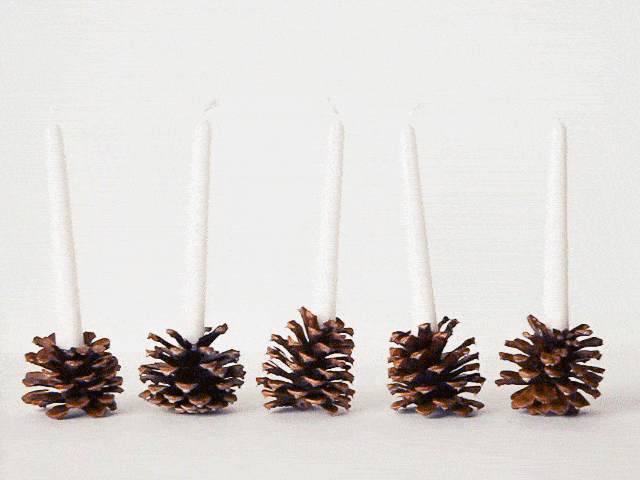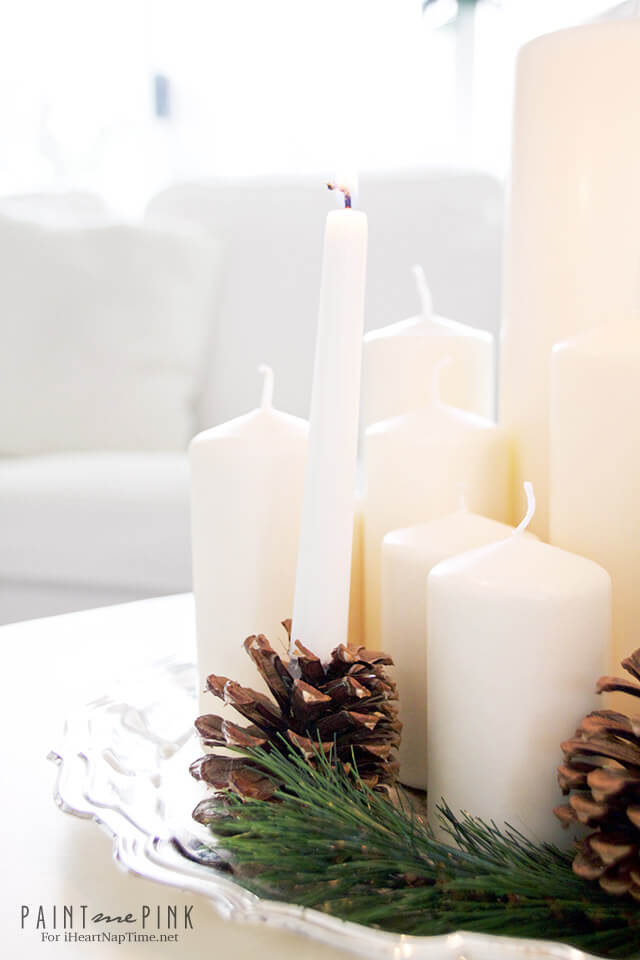 ]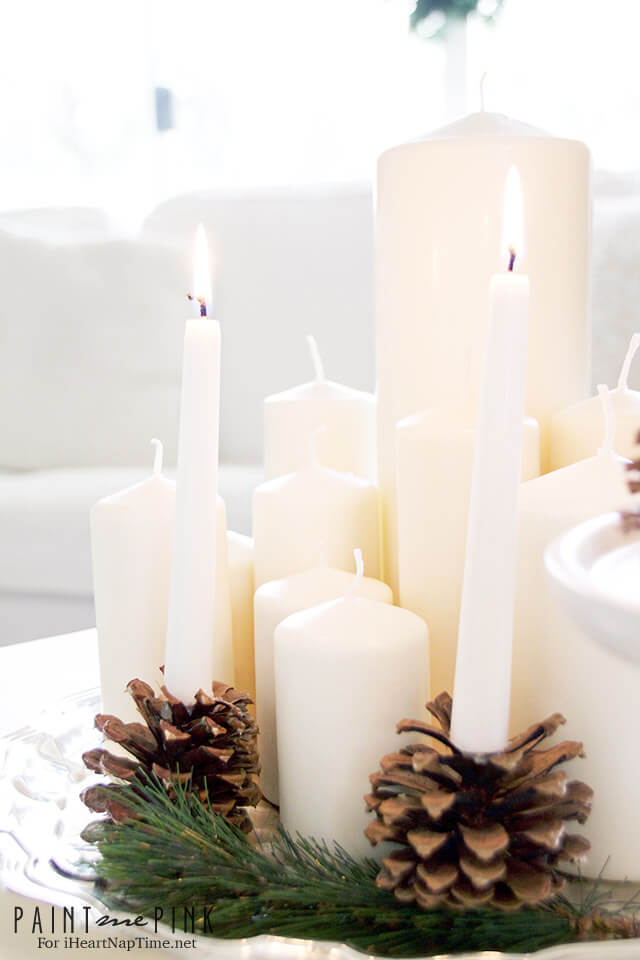 Happy Holidays!
Thank you, Norma! If you enjoyed this easy, elegant craft, you'll like these too!