DIY pumpkin with succulents -a cute and simple piece of fall decor that will only cost you a couple bucks to make!
If you're looking to make a DIY pumpkin decor for fall, I've got the perfect craft for you today. I spotted these pumpkin with succulents at Pottery Barn for $35 last month and knew I could make them at home for way less. The Dollar Store usually has foam pumpkins for a $1, so I headed there first. I picked up a few of those and then headed to the craft store to look for succulents. Luckily they were all on sale right now (since they are in the summer section), so it only cost me a few bucks for those. I already had some paint at home, so then I was all set.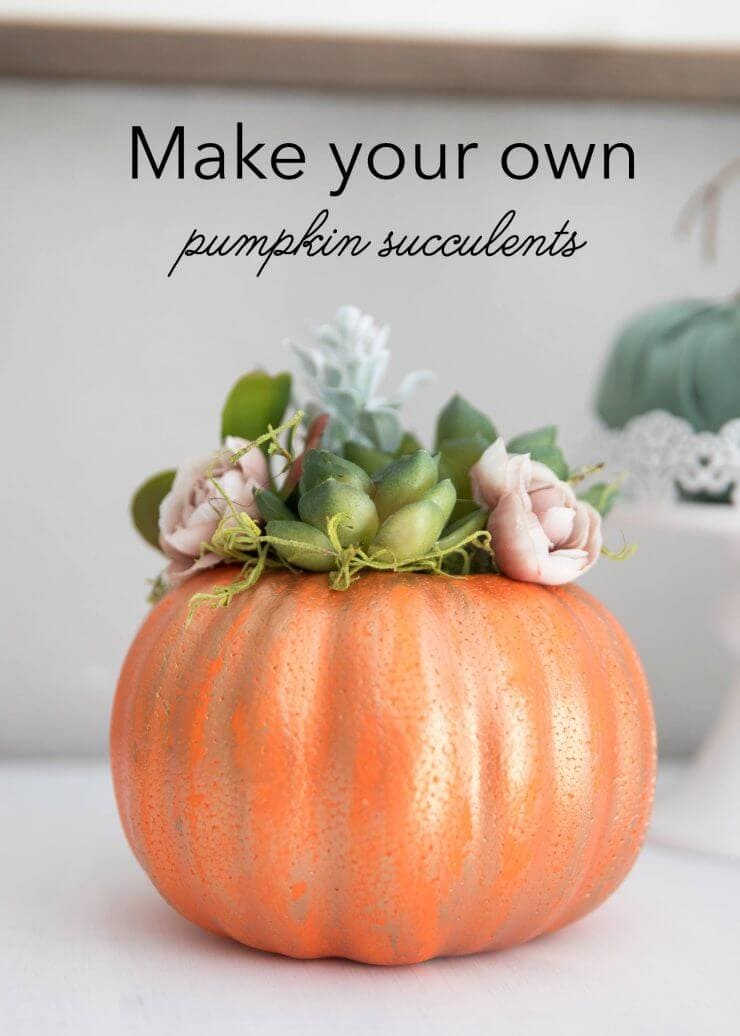 These succulent pumpkins were so easy to make and add the perfect touch of fall decor to my piano. I like that they are up high so that my 2 year old can't reach them. 😉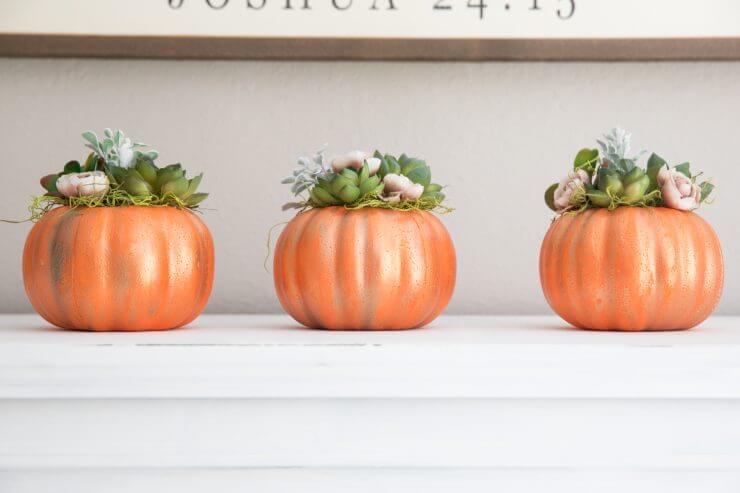 How to make a pumpkin with succulents
Supplies needed:
Foam pumpkin
Spanish moss
Succulents, stems removed + small flowers if desired
Hot glue
Metallic gold paint + paint brush
First cut off the top of the foam pumpkin with a pumpkin carver or cardboard knife. Next add paint your pumpkin. I didn't paint my pumpkin all the way (just one brush stroke down), but you're welcome to paint it a different color. You could even spray paint the pumpkin if you desired.
Once the paint has completely dried, add some newspaper or tissue paper (if desired) to the bottom of the pumpkin. This just makes it so you you don't have to add as much Spanish moss. Then hot glue the moss inside the pumpkin (you don't need much). Next you'll hot glue your succulents on top.

Here's a video tutorial I did for Studio 5 during naptime, if you'd like to check it out!
That is it! Super easy and a cute way to add some fall decor to your home.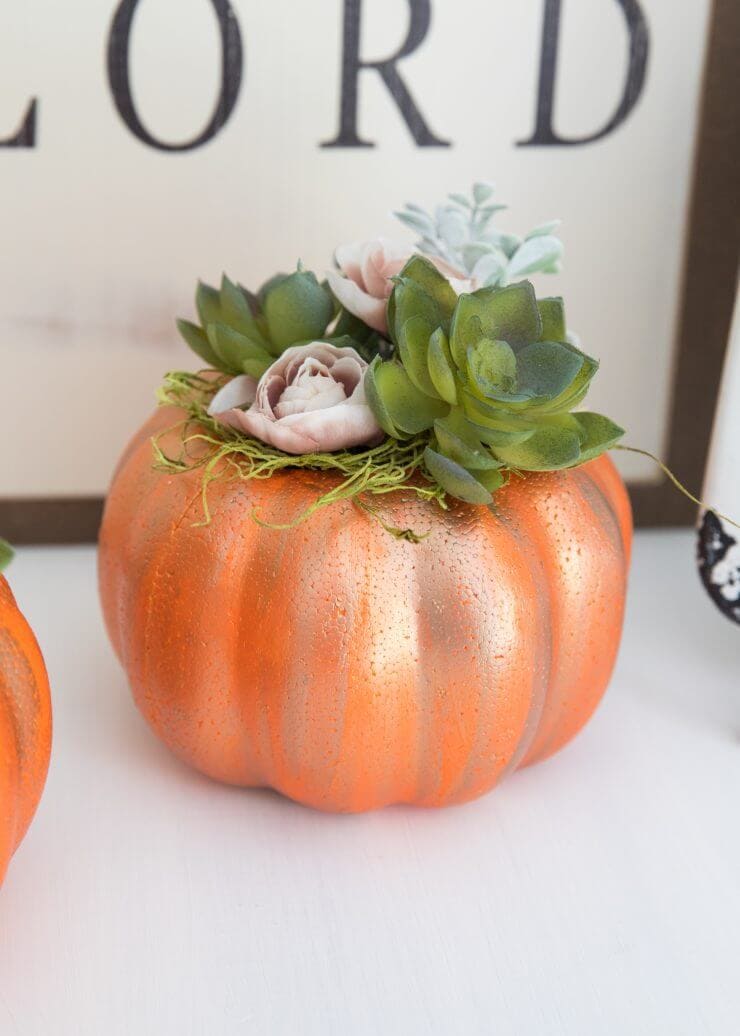 If you're looking for more DIY pumpkin ideas, you'll love these too: