After running my business from a small desk in my bedroom (and let's be honest on the couch *while eating ice cream of course*) for the past several years, I am beyond thrilled to have my own studio in our new home!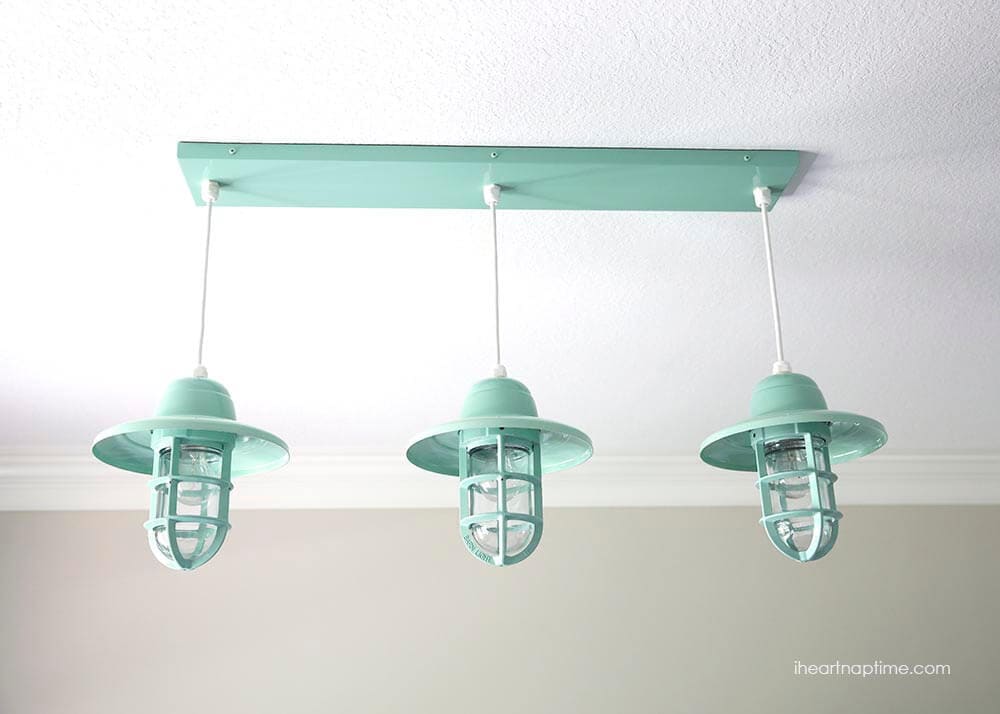 That was the one request I had when my husband told me he got a job in Ohio (que- moving me to the freezing cold and away from AZ and family). 😉 When we found the house we loved, there was only one problem… there was no space for an office. SO, I wracked my brain and decided to turn the formal dining room into my studio/craft room/office. I am in love with how things are coming together. It looks like a whole new space! Crazy what closing in some walls and a little paint can do.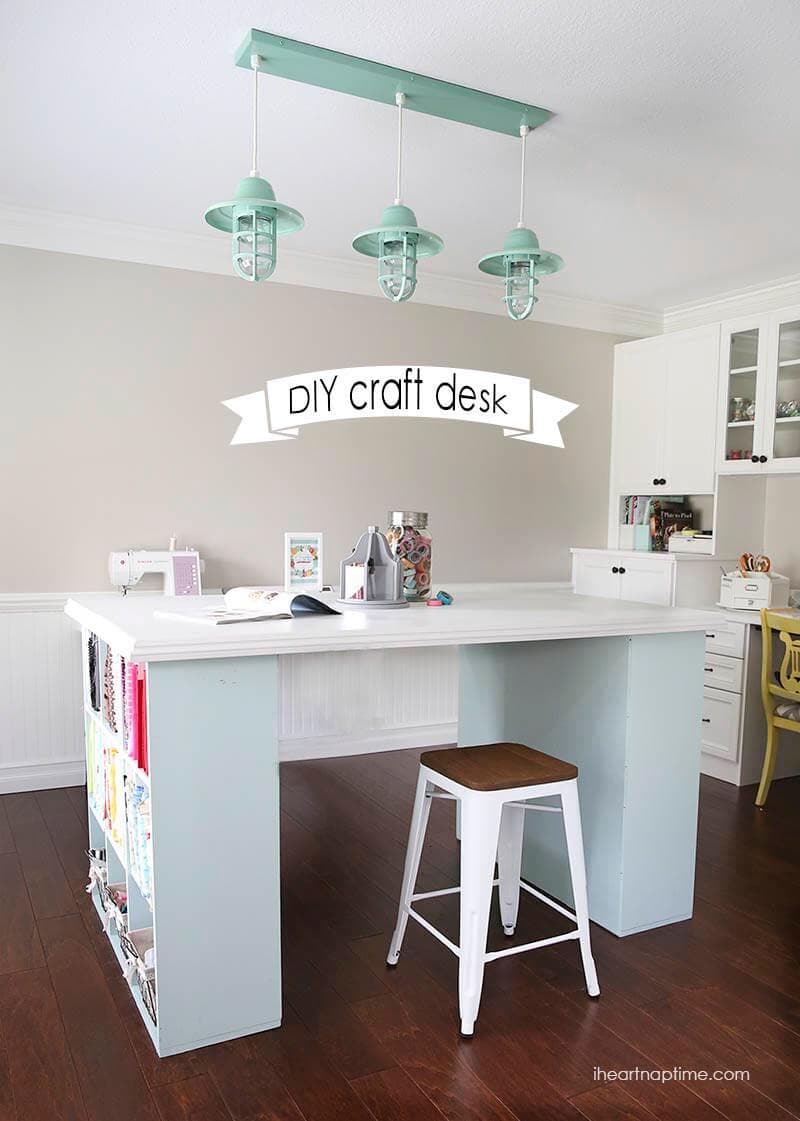 We closed in the wall and added french doors, so I could shut the doors and keep my mess away from everything else. I still remember in my old house stacks of paint, recipe testing and several different craft projects on top on my kitchen table. It was always interesting eating dinner. HA! Maybe I'm not the only one excited about my new space. 😉
So far we have closed in the back wall, added bead board over the red wall paper, got new floors put in (bye bye white carpet), added built in cabinets, installed a new light fixture (which I LOVE), painted and added new baseboards. All I really have left, is to finish decorating and organizing, but I thought it was time I give you an update. Can't wait to share the whole reveal next month! 😀
Here's what the room looked like before. You may remember seeing it in the home tour when we moved in.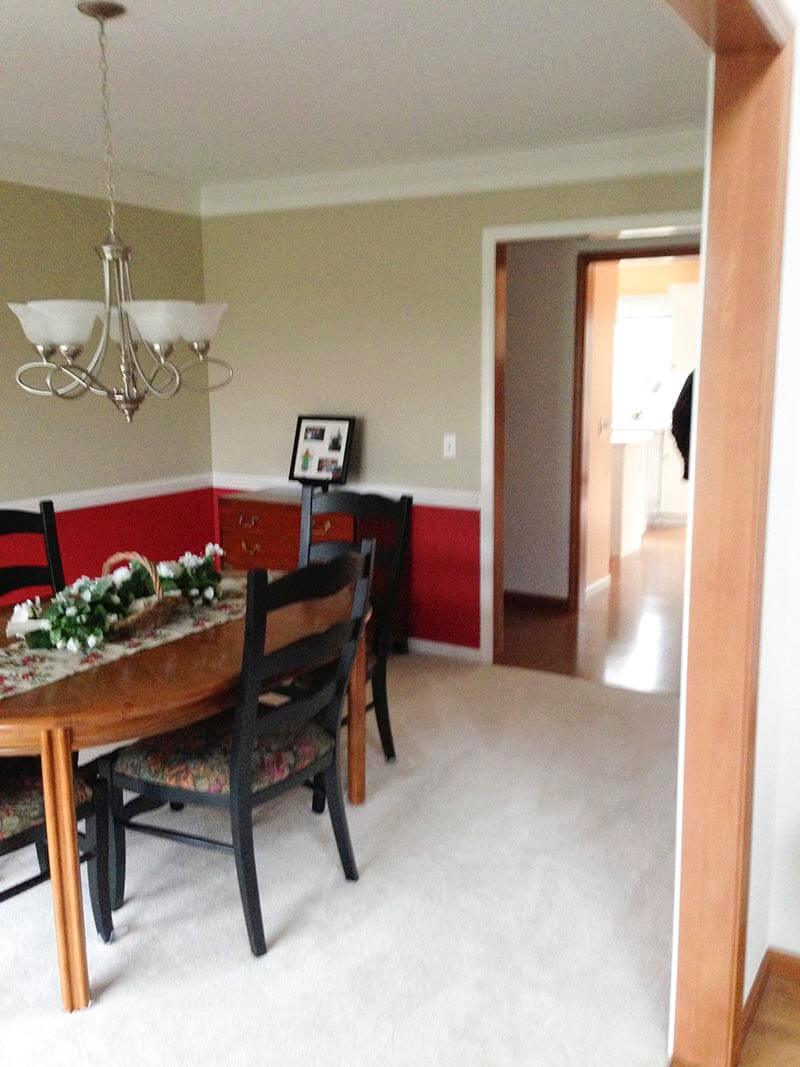 My awesome husband also built me this giant craft desk! Swoon! It stores all my fabric perfectly in the sides. I used these Ultrapro Regular Size Comic Boards to organize all my fabric. There's just something about organizing in colors that makes my heart go pitter patter! Are you with me?!
You can find the tutorial for those here. Then I found those cute bins on the bottom on zulily … but I also spotted them at Walmart recently too.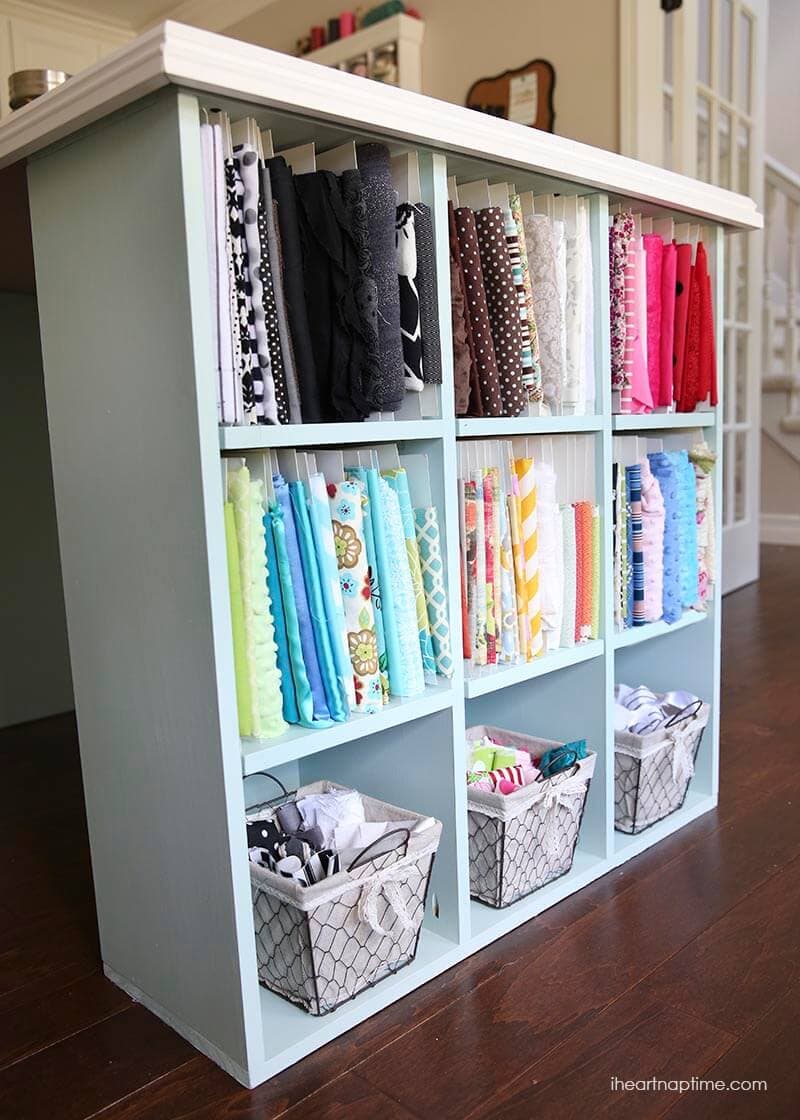 Want to build your own desk?
Follow this tutorial in the pdf HERE. It has all the exact measurements you need with step-by-step instructions. We made it easier by not adding the drawers, but you could always add those too. We also added some trim around the sides to dress it up a bit. I primed the wood with white spray paint first and then rolled pure white on the top and painted the sides Tidewater blue from Sherwin Williams.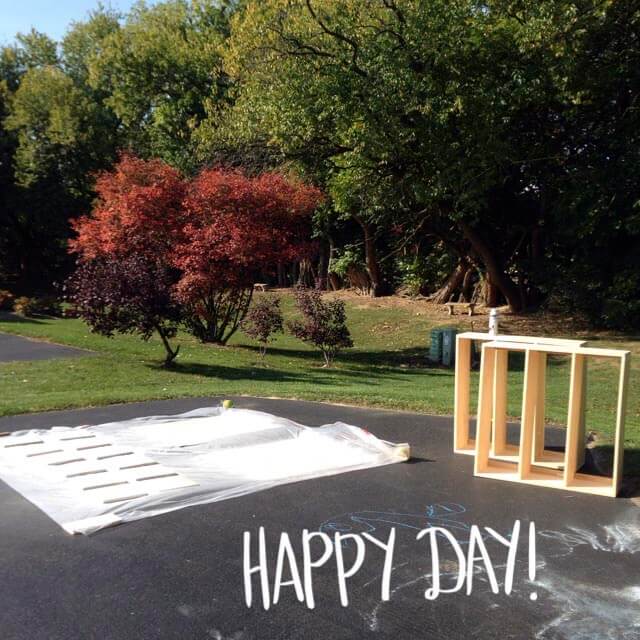 I also searched forever for the perfect light and finally came across Barn Light Electric. I am all about supporting small businesses and these guys products are incredible. I love how the owners turned their love of vintage lighting into a successful business.
I debated on getting a few different lights, but ultimately decided on this 3-Light Chandelier. I love the hanging lights and glass jars. It is so unique!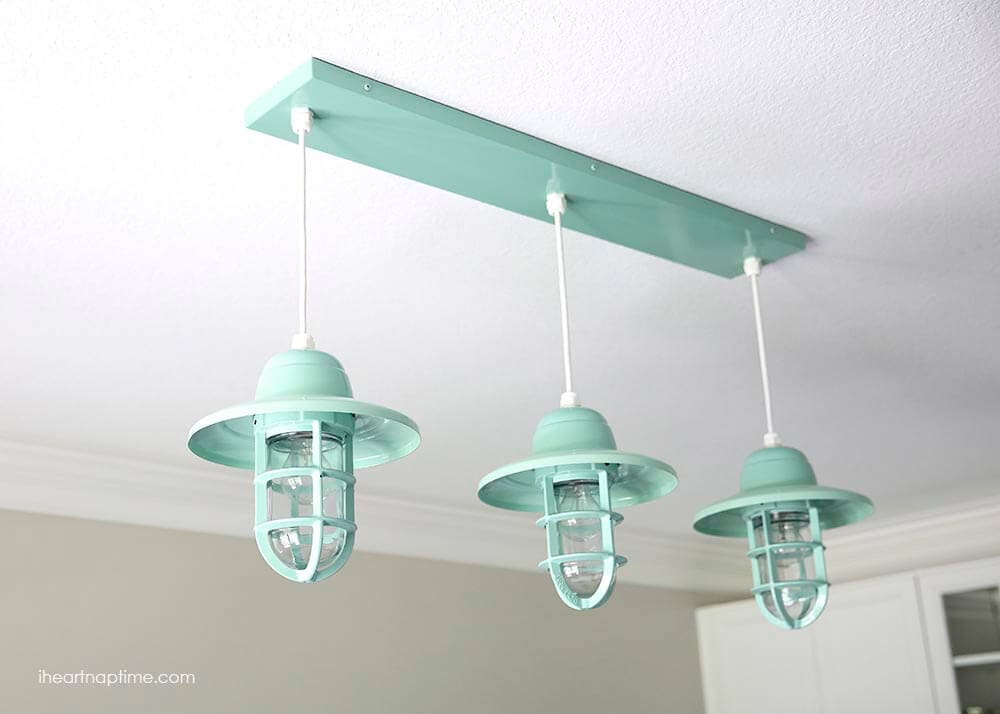 I was kind of hoping my paint color on the desk was more this color on the light fixture, so I may end up re-painting the desk too. We shall see if I get that ambitious. It may take lots of ice cream, some good music and a little dancing!
Well I better get back to work. More updates soon! For more inspiration check out my 'craft room inspiration' Pinterest board.
What projects have you been working on (or maybe dreaming of starting)? Share in the comments!