Hello friends! Happy Thursday! My family is super excited that the weather is cooling down and the leaves are changing colors. Yesterday my kids spotted pumpkins and it was all over from there! I have heard, "Mom, when is Halloween…" non-stop since! They are just a wee bit excited! Hehe! They also helped me put together these fun DIY pumpkin flower pots for the front porch. Such good helpers! These are easy to make and add the perfect touch of fall to my door step.
Last year I saw something similar in the BHG magazine where they used real pumpkins but I can only imagine the mess. With the faux pumpkins you can use them year after year!
Here's what you'll need to make your own.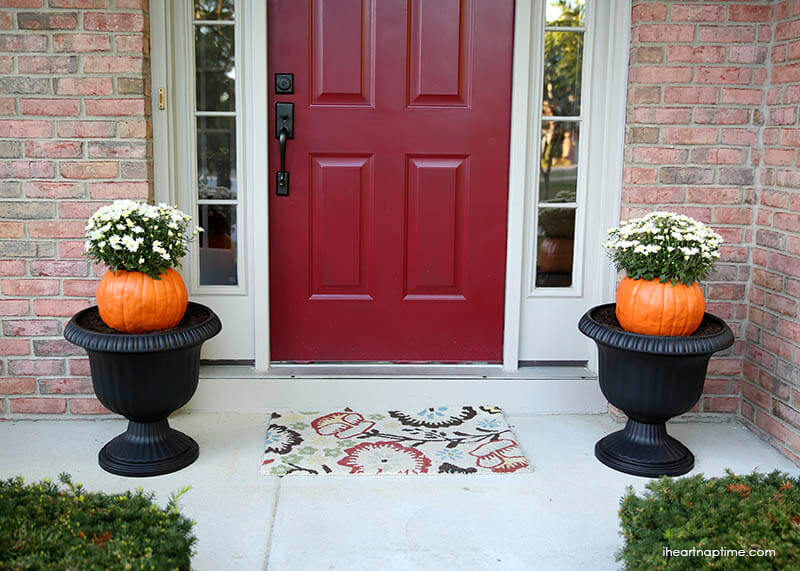 Faux pumpkin

Flowers (these are mums)
Urn (found these plastic ones at Lowes for $10 each)
Mulch
Sharp knife
Instructions:
1. Measure the base of your flower pot and then trace a circle roughly the same size on top of the pumpkin. Then you'll take your knife and cut along the line. Remove stem.
2. Next you're going to place the pot of flowers directly inside the pumpkin. If it doesn't fit, cut a little more around the opening.
3. If you'll be placing your pumpkin in a urn, fill with mulch and then place the pumpkin inside.
You could also just place them on the porch or even make them for a centerpiece. That would be super cute!

Now let's just pray I don't kill these flowers like the last dozen I have bought. 😉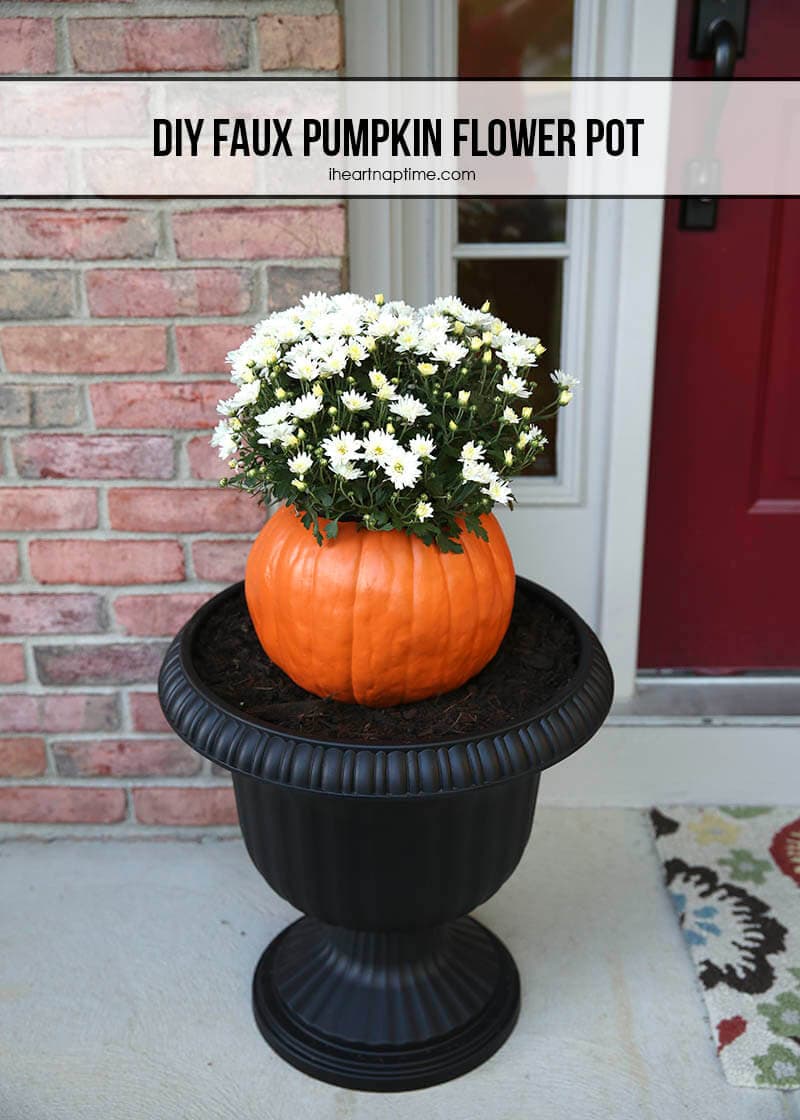 Next up is my fall wreath! Eek! So excited!
Have you pulled out your fall decorations yet?
Looking for Halloween crafts? Check out this post here with over 50 fabulous ideas!