Free Printable Fingerprint Holly Cards
Welcome to the Crazy Christmas Event! If you're new here, join us on Facebook and Pinterest. Now let's give Aimée and Bettijo from Paging Supermom a big welcome! We're so happy to have you guest posting!
Hi there! It's Aimée and Bettijo here from Paging Supermom to share a super-easy holiday craft. We are still having a hard time getting our minds around the fact that the holidays are practically here again. Do you know the feeling? Then this project is for you!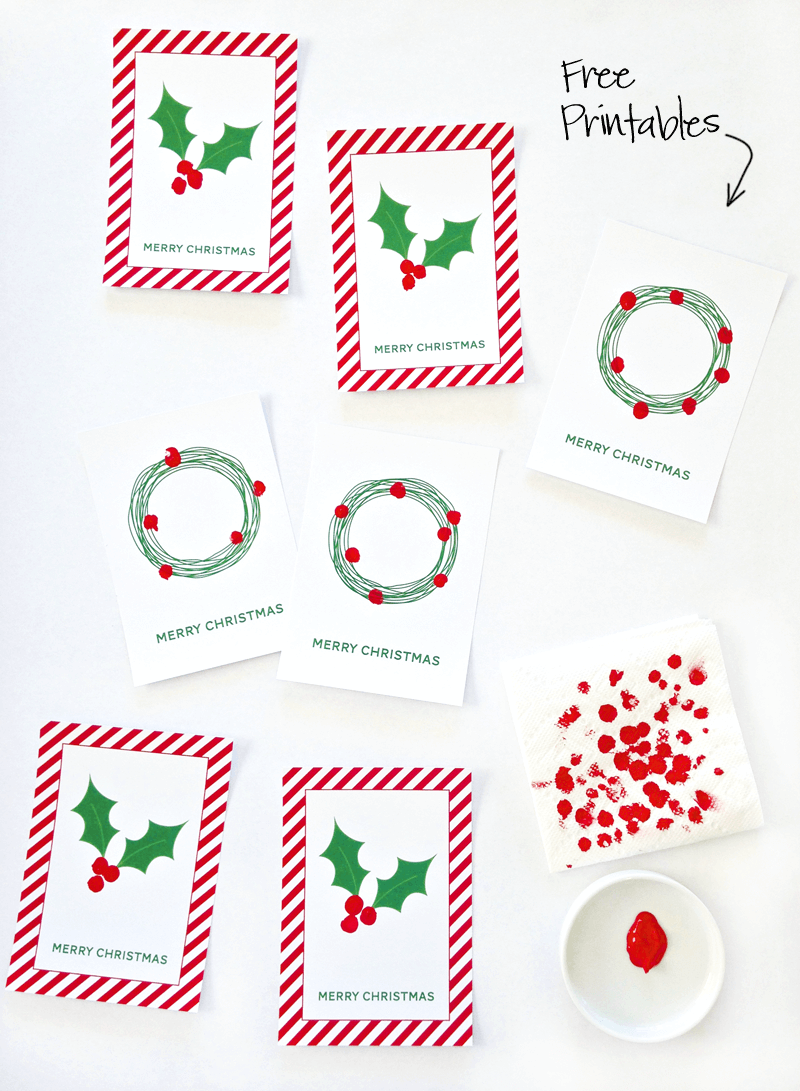 These Holly Wreath cards, featuring your kiddo's adorable little fingerprints are so easy to mass produce using our free printables.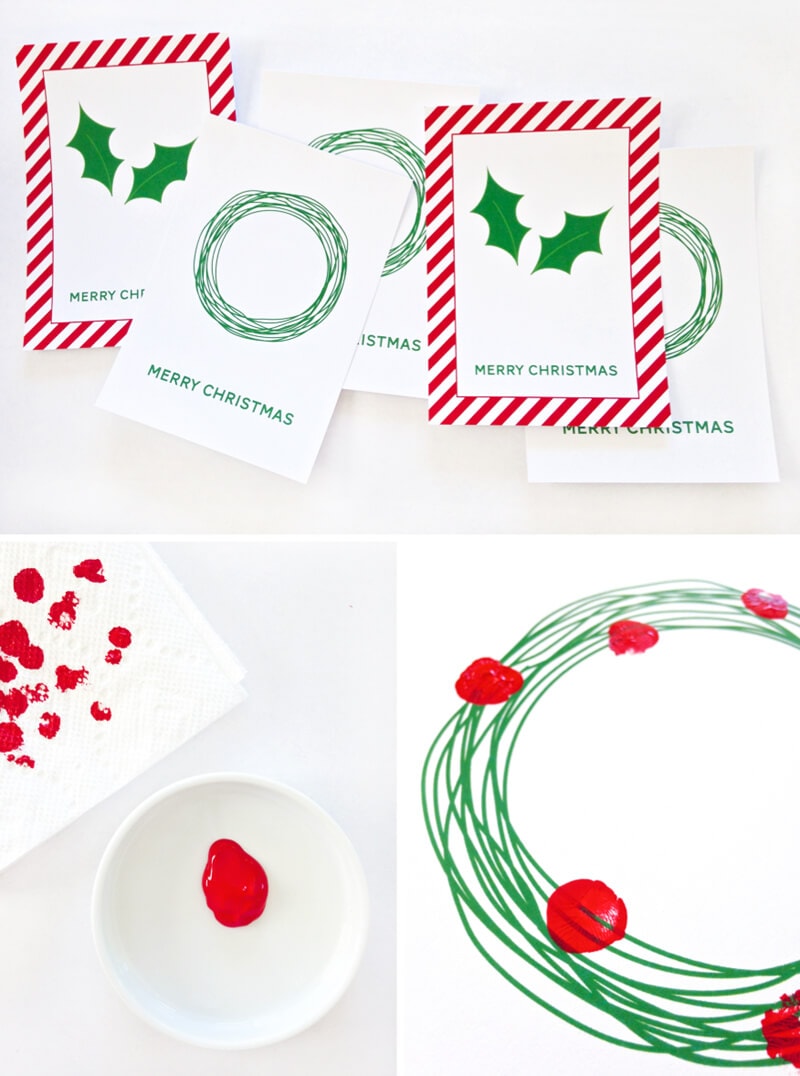 Seriously just print, cut and dab on the paint. Besides being incredibly simple, the other glorious part is there's no right or wrong place for the red dots — whatever your kids do, it'll be perfect.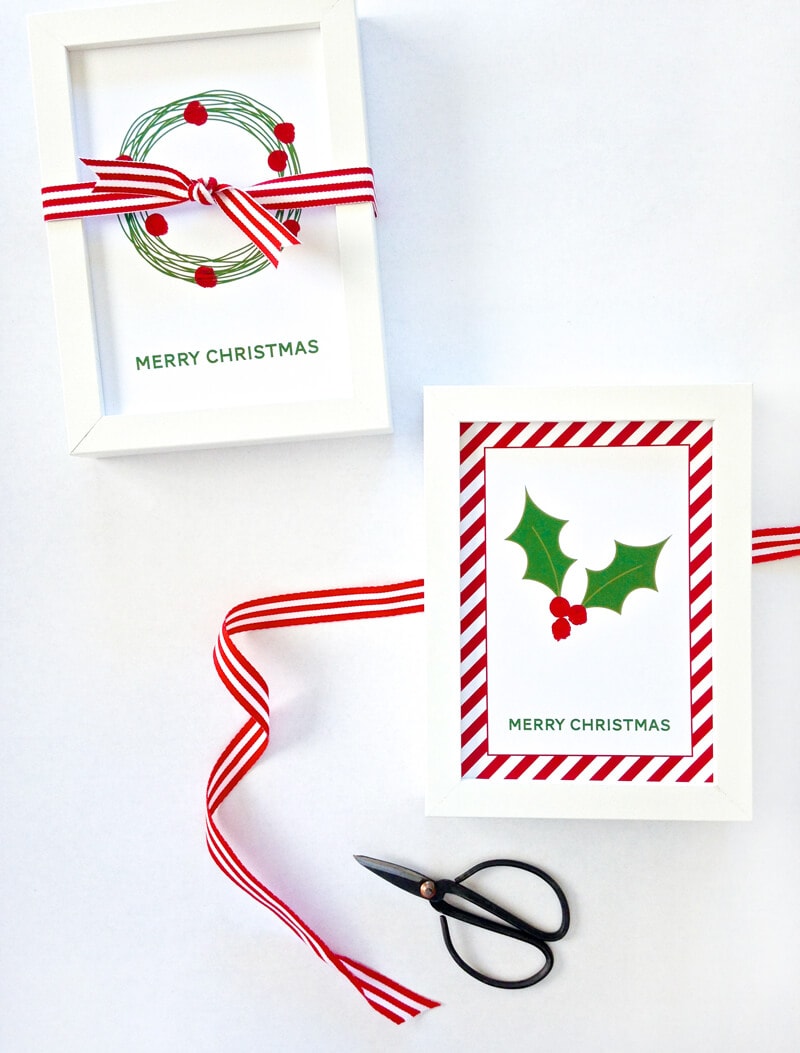 For relatives and friends nearby, frame the dried cards in our favorite IKEA frames, and you're ready to gift!
Since we know Grandma is going to love this one, we've also created a free printable envelope wrap so you can send this extra-festive greeting her way.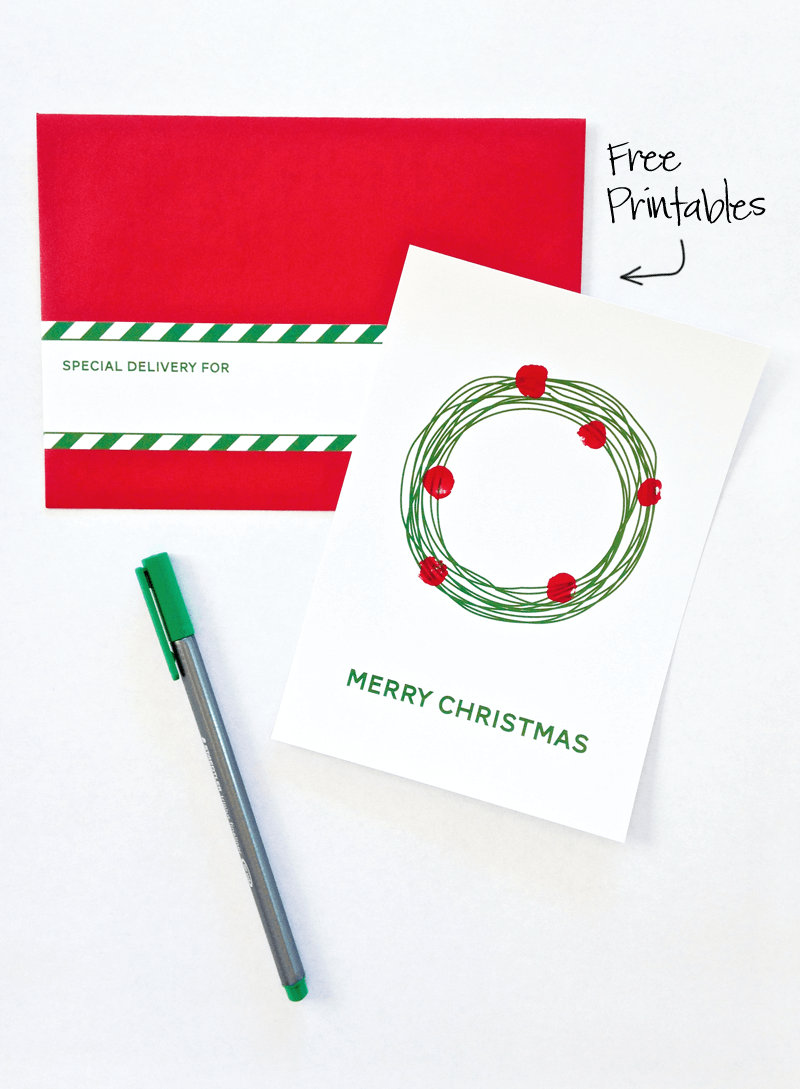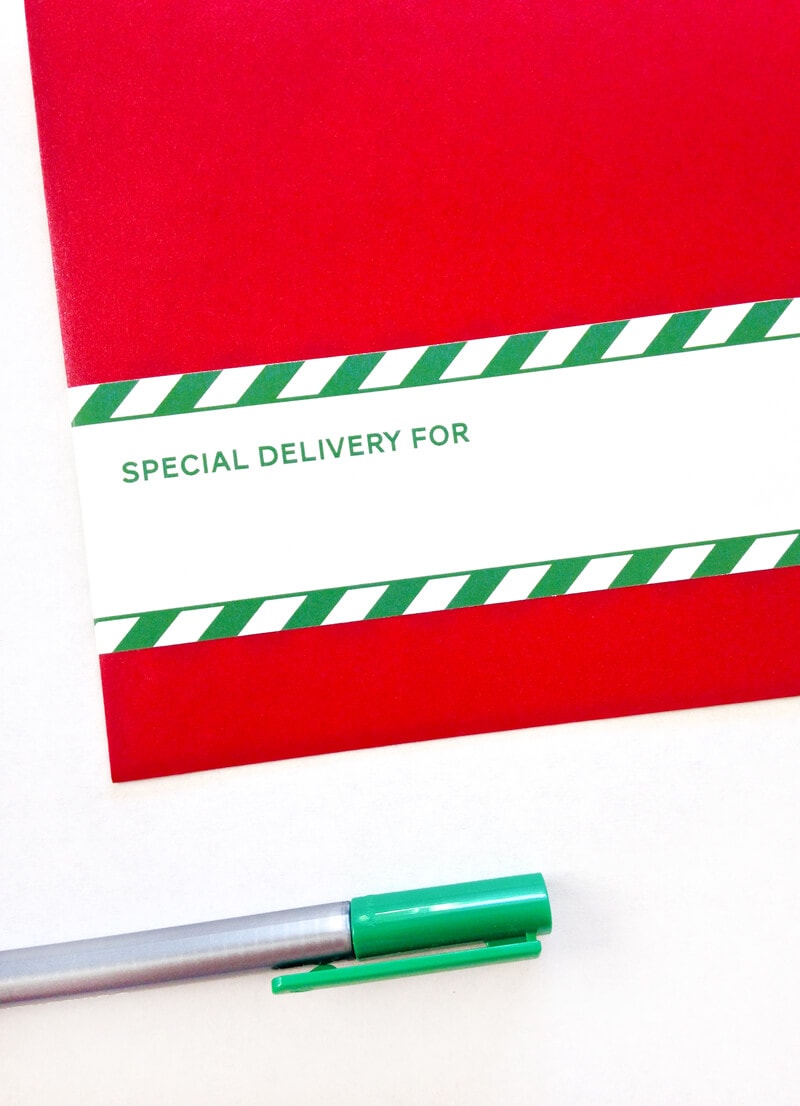 Want more easy ideas? We've got loads of Christmas fun up our sleeve and lots more free printables. Follow us @PagingSupermom on Instagram and share your #SupermomMoments.
Download the Free Printable Holly Card & Envelope
Wrap
—————————————-
www.PagingSupermom.com