Christmas is right around the corner! I cannot believe how quick it has crept up. If you have last minute gift cards or money to give, today's free printable will be perfect for you!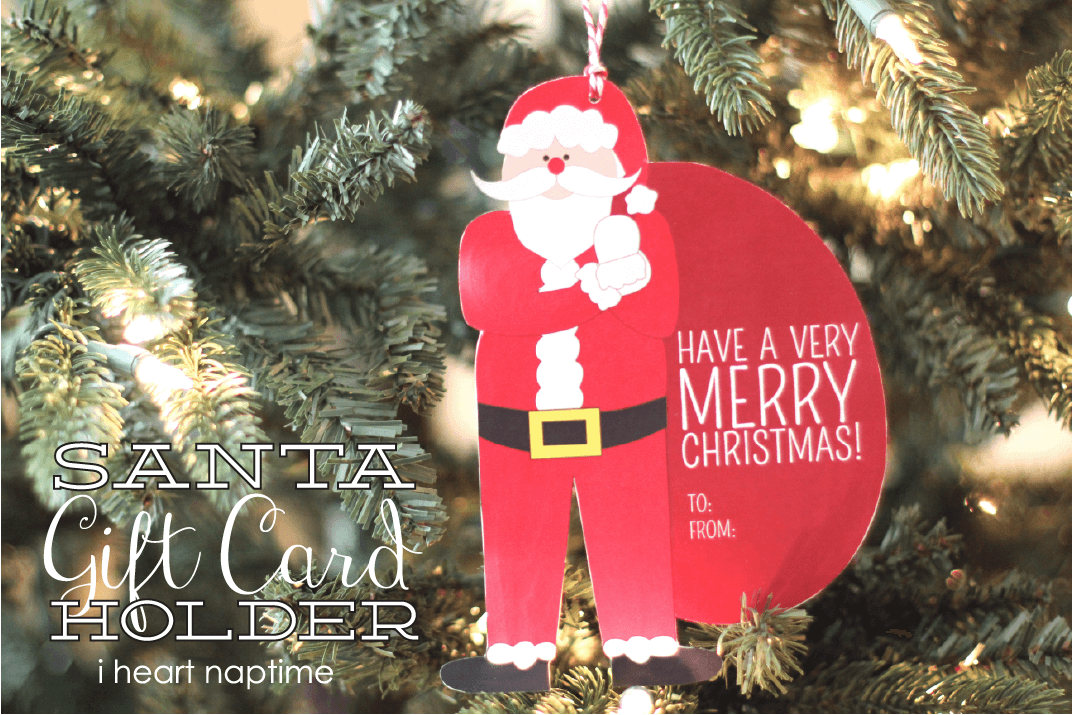 It's Kiki from Kiki and Company and I remember coming down to the tree on Christmas morning as I got into my teen years and having a sweet envelope waiting for my from my grandma. She would always pick out the perfect card for each of us kids, write a sweet note and leave us some money to pick out our own gifts. It will always be a sweet memory! I love giving a good gift card or some money for presents, but I always want to make sure it is packaged just right! Today I have a sweet little visitor who will bring a sweet little something in his bag…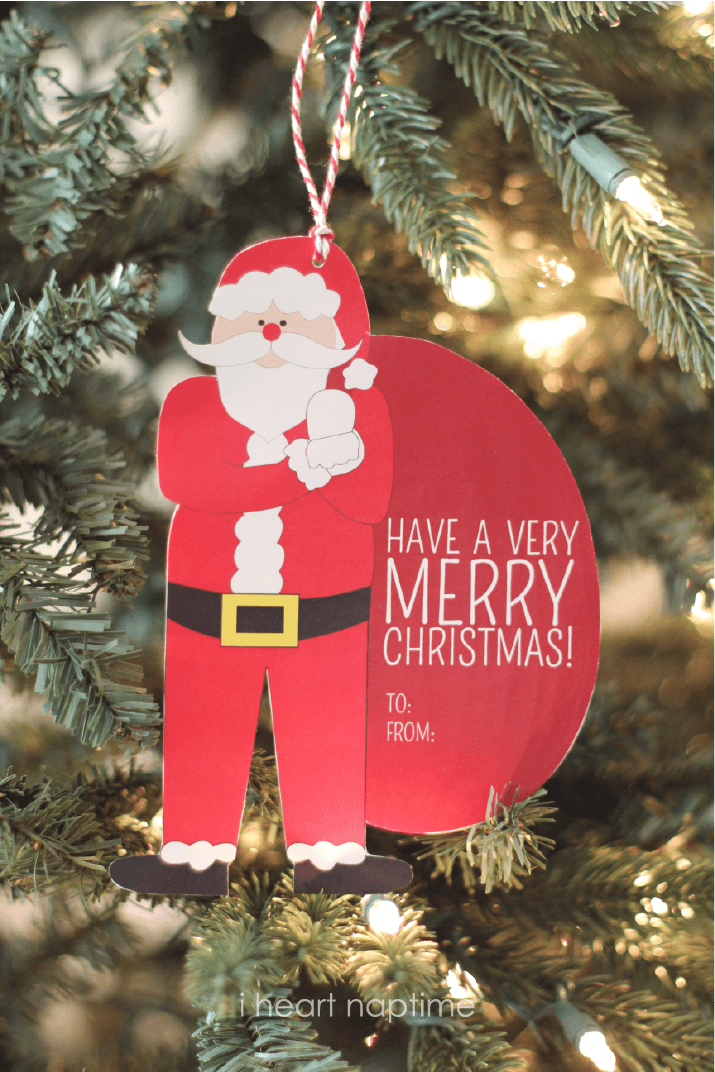 To make the gift card/ money holder simply:
*Download the free Santa printable below.
*Print and cut out.
*Glue the front and back together.
*Cut out small rectangle and add to the back of the bag.
*Add money or gift card and you are done!
*If you want to hang this on a tree, simply punch a hole in his hat and place a ribbon through it! Then hang on a branch.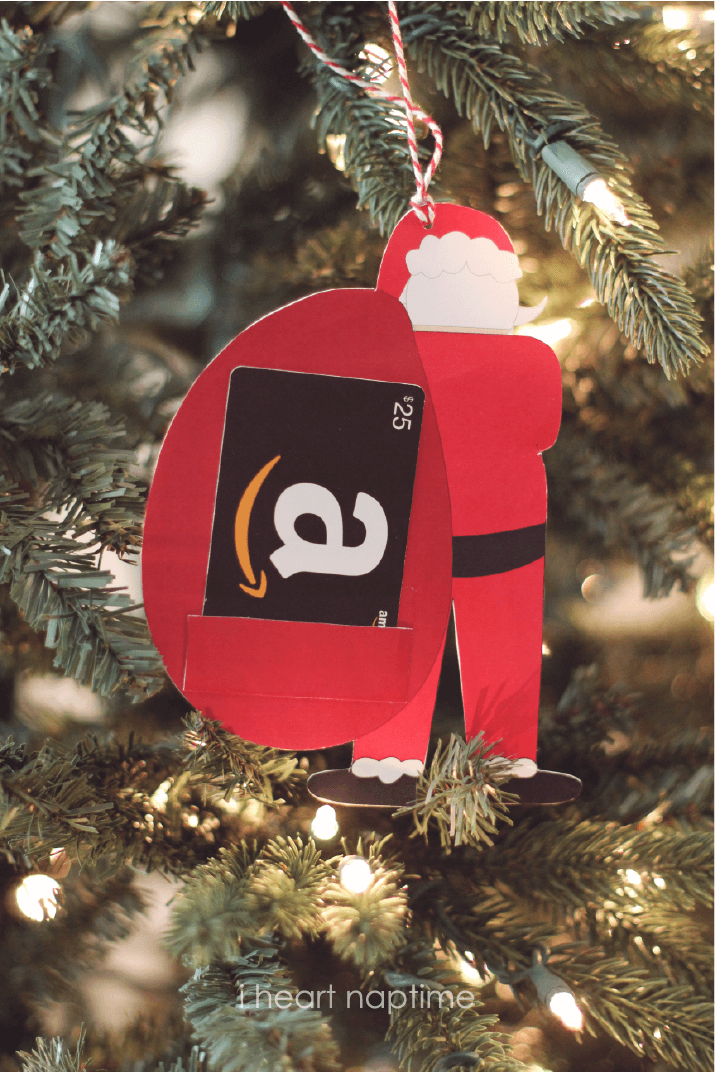 This is a super easy project..and would be perfect for a quick last minute gift for any teacher as well. Just add a gift card and a little note on the back!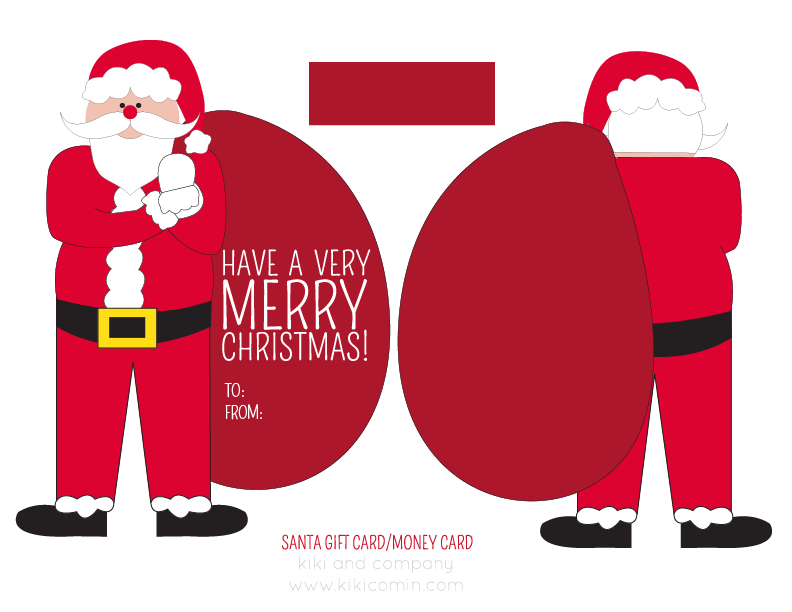 To carry on the Santa theme, at Kiki and Company today I am also giving away some coordinating Santa tags to make those Santa gifts even more fun!
I have loved sharing with you each month this year as part of the Creative Team here at I heart naptime. Hope you will come and see me at Kiki and Company where you will find more holiday projects: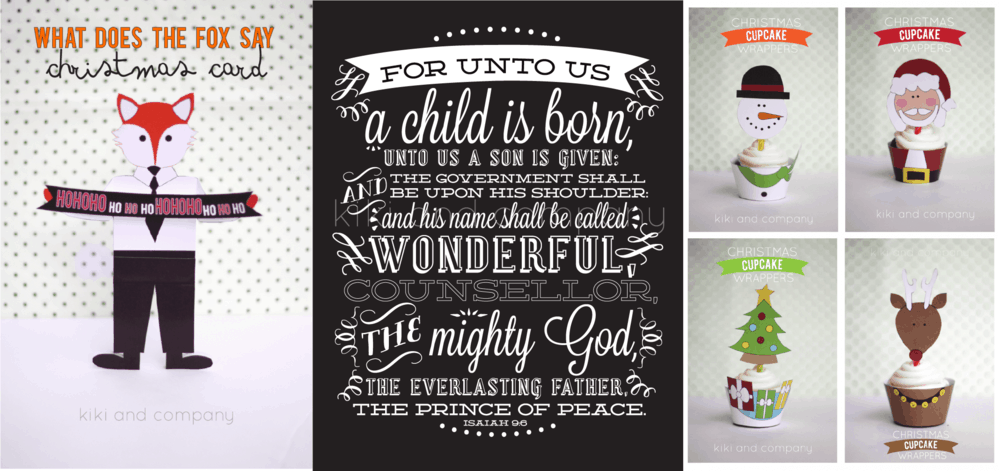 What does the fox say Christmas Card // For Unto Us Printable art // Free Christmas Cupcake Wrapper
I hope you have a very Merry Christmas and can spend it with those you love most!
…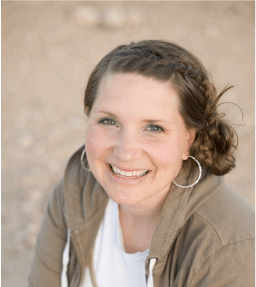 Hi! I'm Kiki Comin, the creator and editor of Kiki and Company, where you will find free printables, fun projects and lots of DIY inspiration. I am a wife, a mother to 5 amazing kids, and I love to create in my "down time".Creating keeps me sane, keeps me inspired and helps me see the world in a whole new way. I love to sew, bake and decorate, but my favorite thing to do is create meaningful printables. At Kiki and Company you will find printable art for walls to activities for kids and everything in between. I recently opened a digital design shop where you can find many of my new designs. Mostly I love blogging because life is really SO good, and I love sharing part of mine with you! You can also find me at Pinterest, Facebook, and my shop!