Mistletoe Free Printable – an amazing (and easy!) three-dimensional mistletoe to hang in your home this holiday season!
Hello! It's Bettijo here from Paging Supermom today to share a festive, free printable to help you Deck the Halls.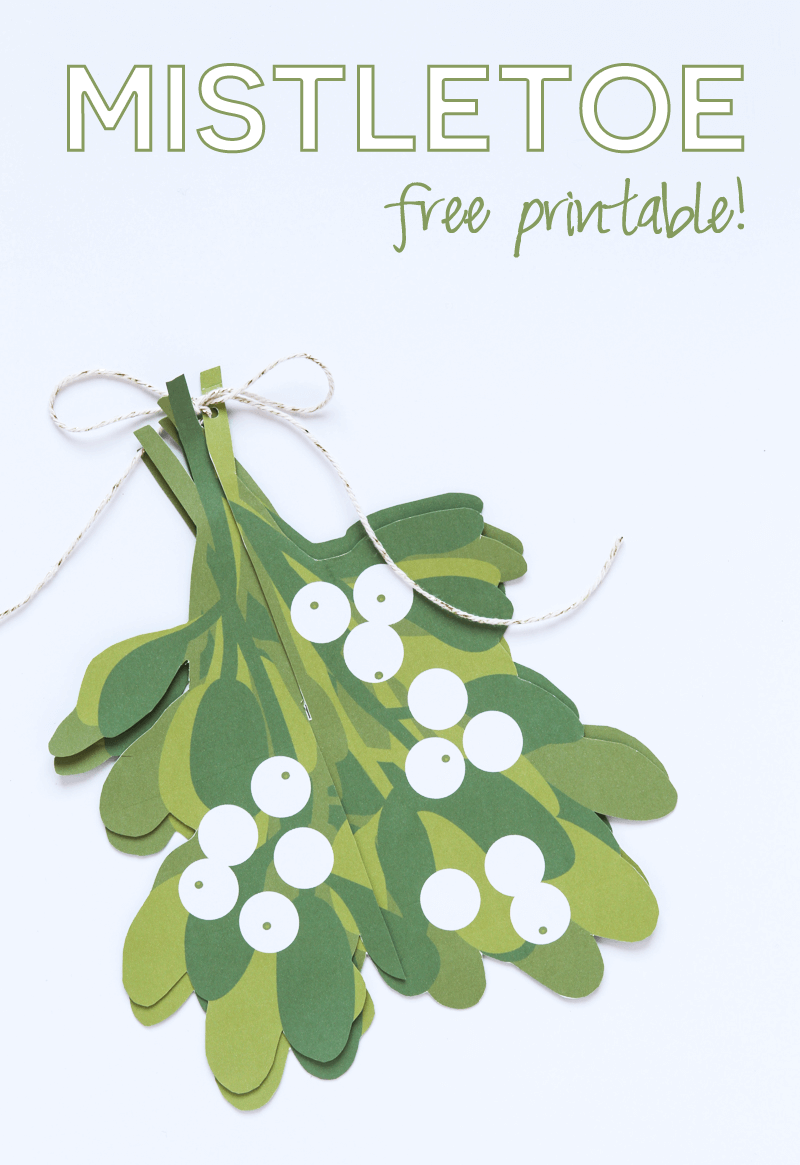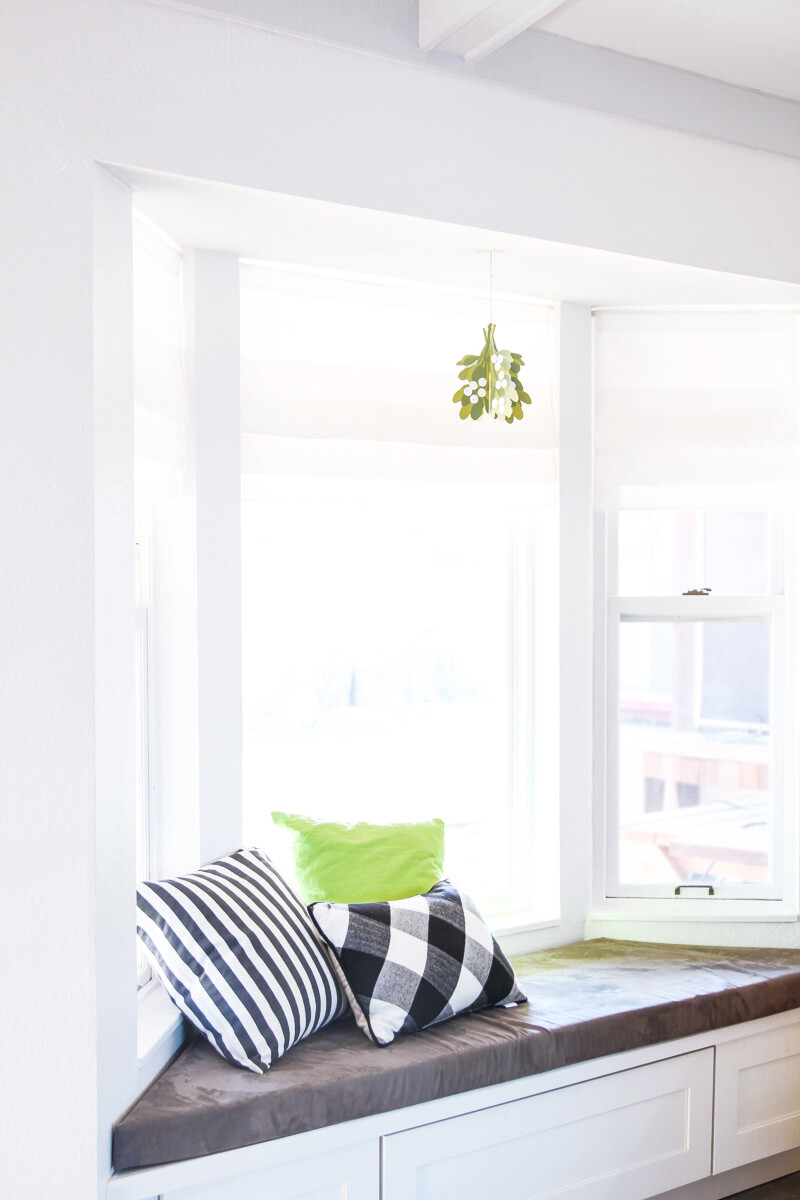 I've always been fond of mistletoe. As a child, I had a friend whose family would go up into the mountains and gather fresh mistletoe to sell in little bags to raise money for Christmas shopping. If only I could have the fresh stuff every year!
Since I think mistletoe is a must have for holiday decor, I've created a free printable mistletoe template to make this cute, paper mistletoe ball. It's so easy to put together. The hardest part is cutting out the pieces. I highly recommend using good detail scissors. Definitely not your kid scissors, choose a pair that has a nice, sharp point that makes it so much easier to get into tight spaces.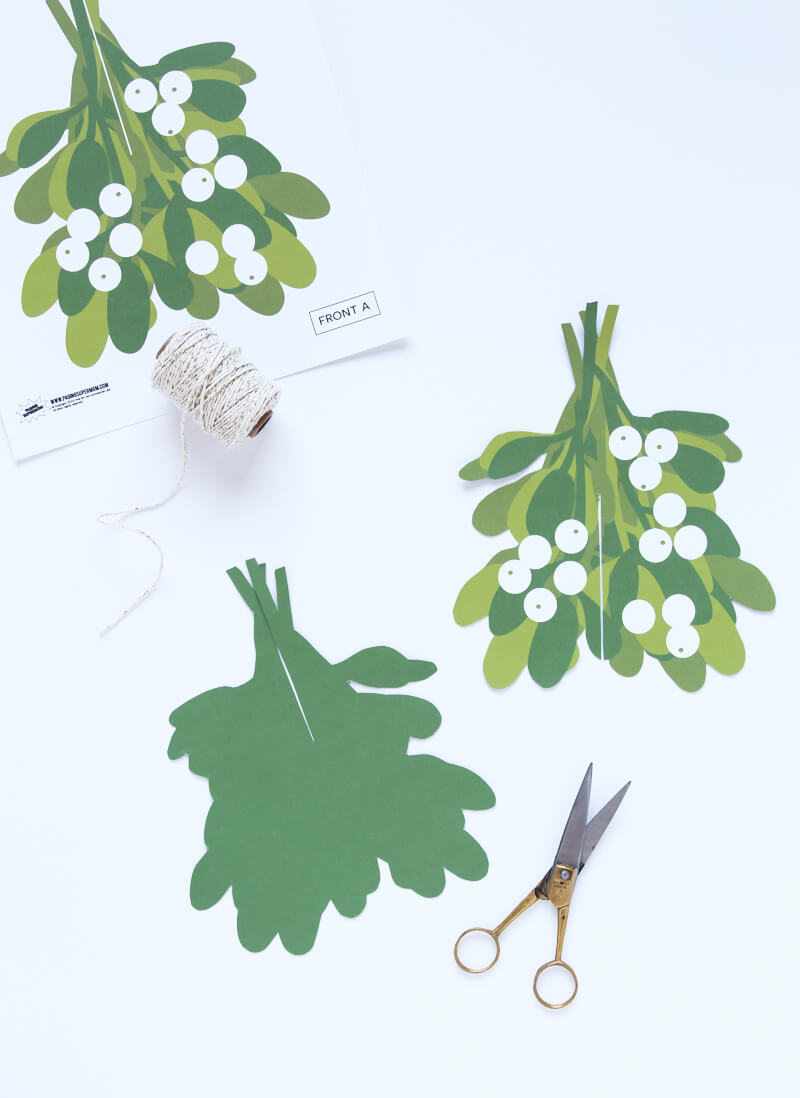 There are two parts to the template, because we're making a more three-dimensional ball shape, not just flat paper. I recommend you print the solid green page included in the free download file on the reverse side of the template.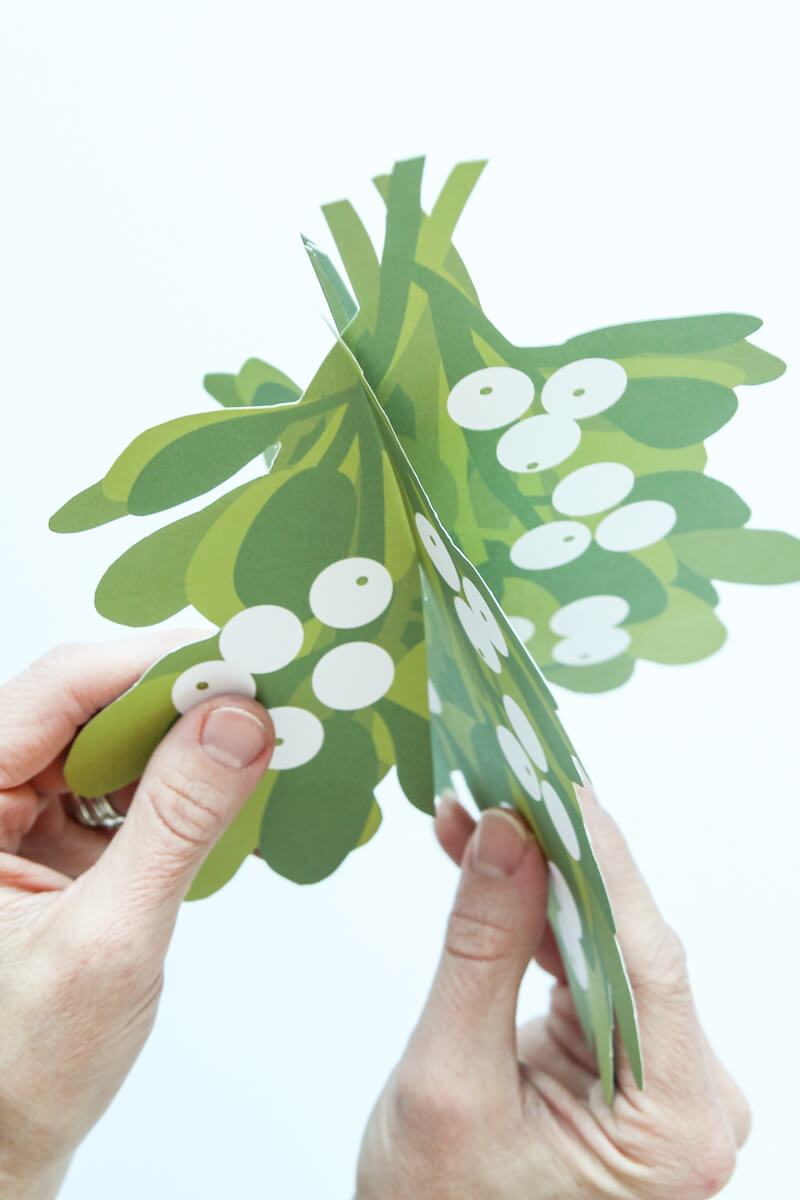 You'll see that there are white, cutting guidelines on Front A and Front B. The one on A goes from top to middle, and B goes from middle to bottom. This will allow the two pieces to fit together in a sort of X shape that will give the mistletoe ball depth.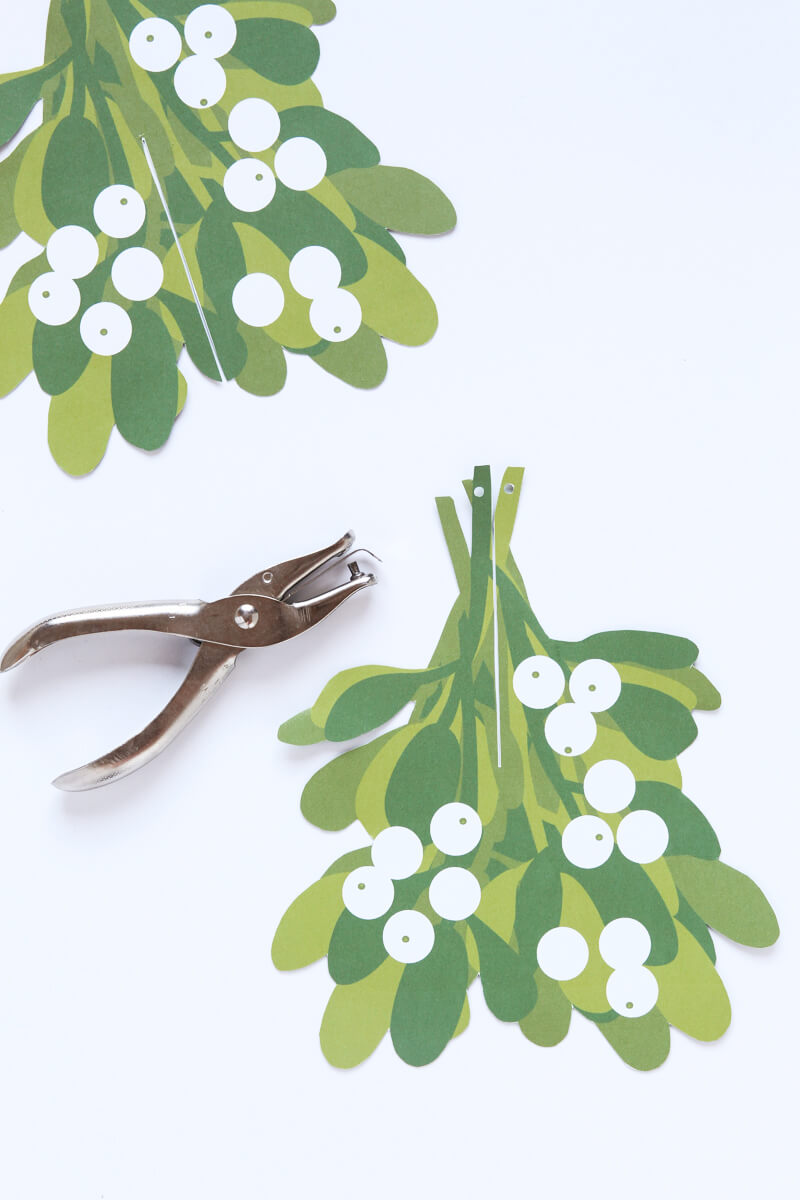 Punch holes for hanging, using a tiny hole punch or craft knife only on the Part A. Thread through twine, string or ribbon and fit it through the split in the stems on Part B.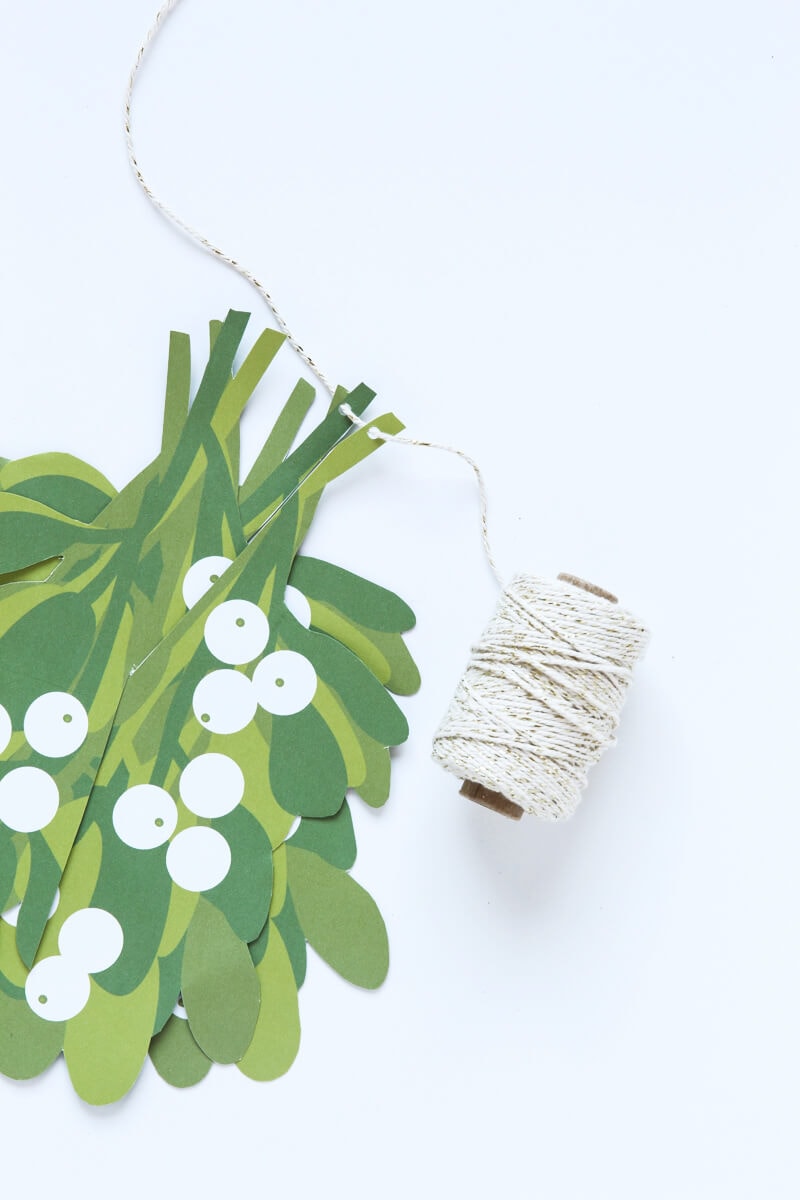 Use the string to hang as desired… you could even add a bow. I hung mine above the window seat in my new kitchen, and I think it looks darling.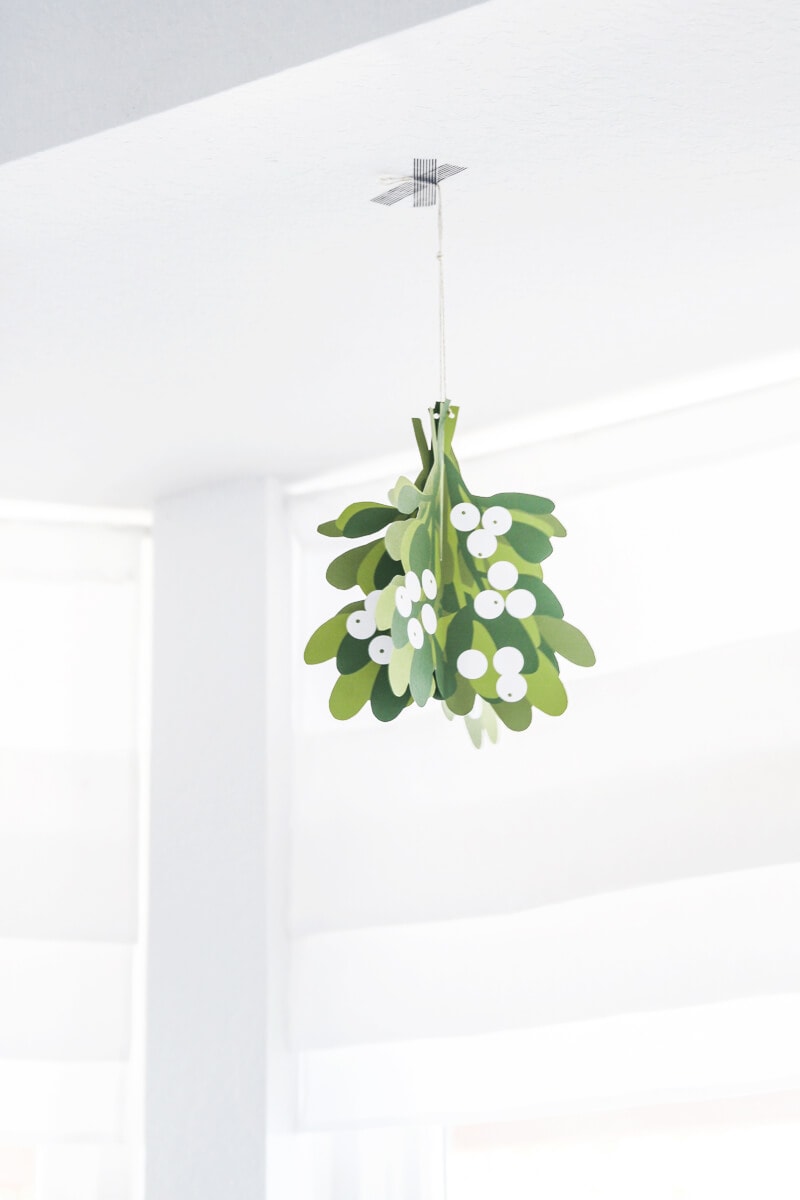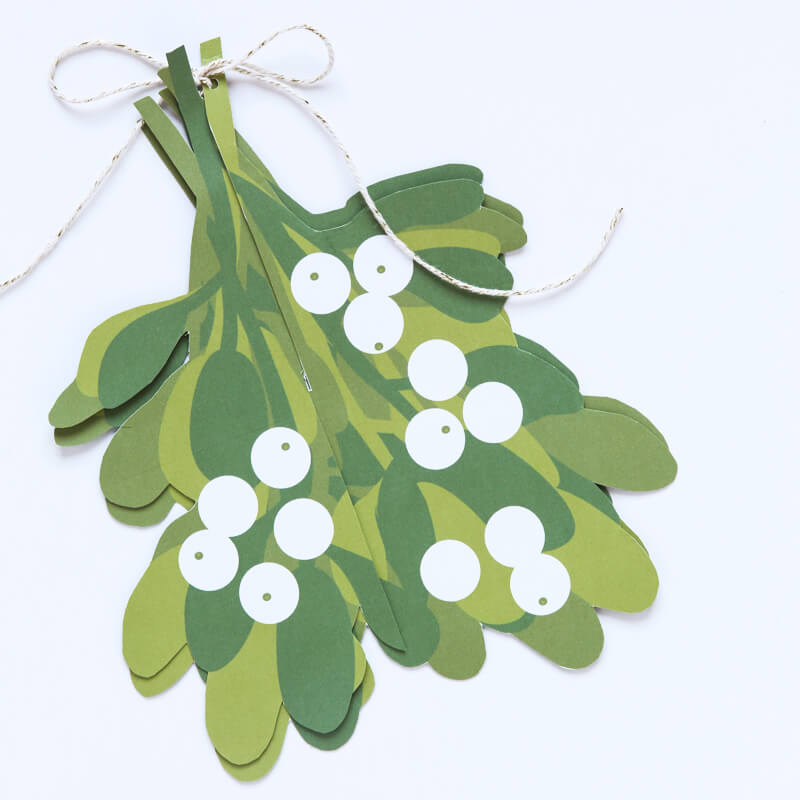 :: Download our free printable Mistletoe template ::
Thank you, Bettijo! Be sure to check out her blog for more free Christmas Printables!
If you like this amazing free printable, you'll enjoy these free downloads too!