DIY $1 coffee filter trees
Today I have another easy and inexpensive Christmas craft to share: coffee filter trees.
Coffee filter crafts were all the rage this year! So were cone trees! I decided to take the two trends and make these beautiful coffee filter trees. These were really easy to make and SUPER cheap! I bought 3 poster boards for $1 and a pack of coffee filters for $1 then ended up making 3 trees (plus I still have a million coffee filters). These make great decorations or center pieces for any holiday party! I thought about adding a little glitter to the edges, but I kind of like the simplicity of plain white.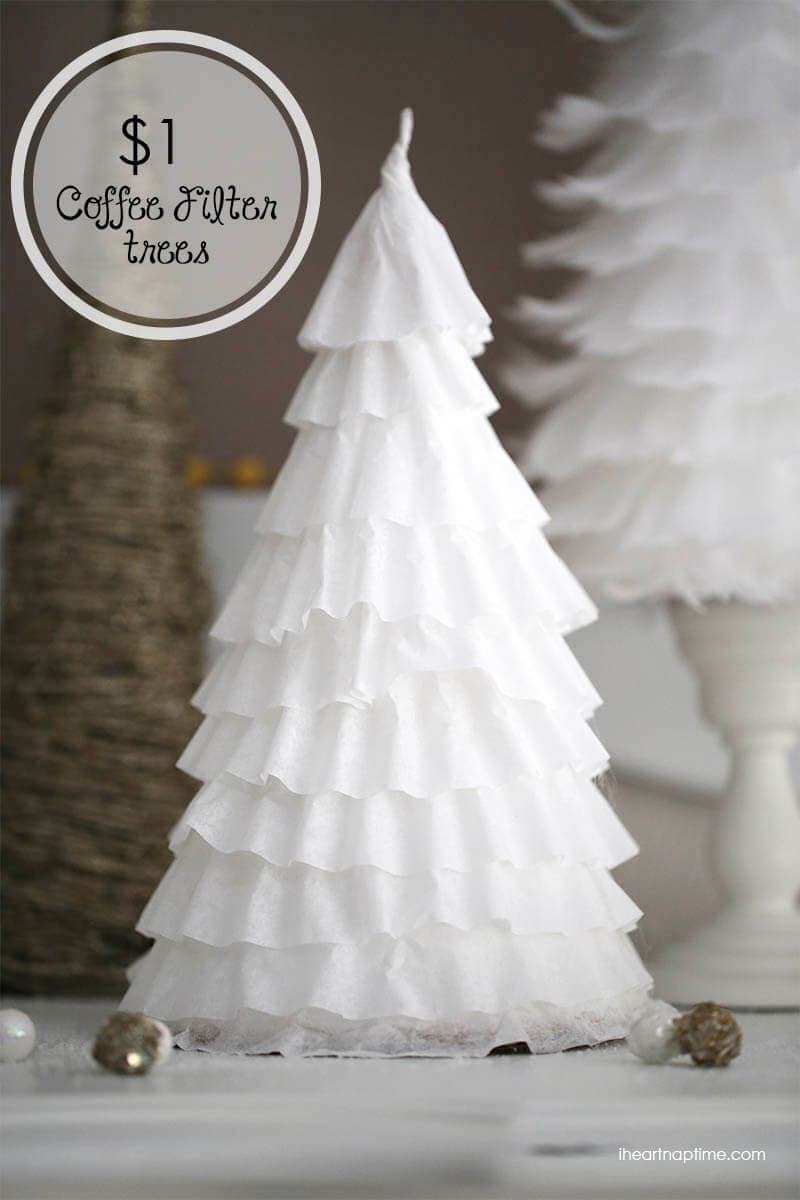 Supplies needed:
Large poster board
Package of coffee filters
Piece of card board
Hot glue gun
Instructions: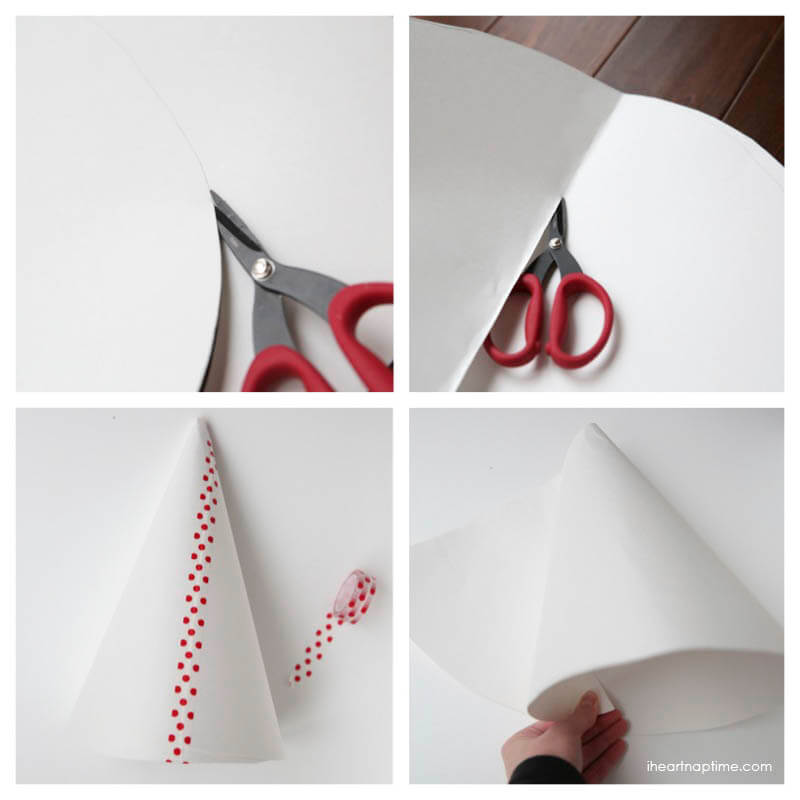 1. Cut out a large circle from your poster board. The bigger the circle the bigger the tree will be.
2. Fold the circle in half and then cut it, so that you will have two half circles.
3. Fold one edge in so it forms a cone and then wrap the other edge around. Push it down on a table until it stands flat.
4. Tape the edge shut (of course I had to use some festive washi tape).
Here's a good example I found on google as I was trying to figure it out myself.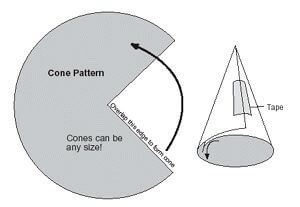 Next trace the bottom of your cone onto a piece of cardboard. Then glue it to the edge. This step isn't necessary, but I wanted to put mine on candlesticks, so I needed a base.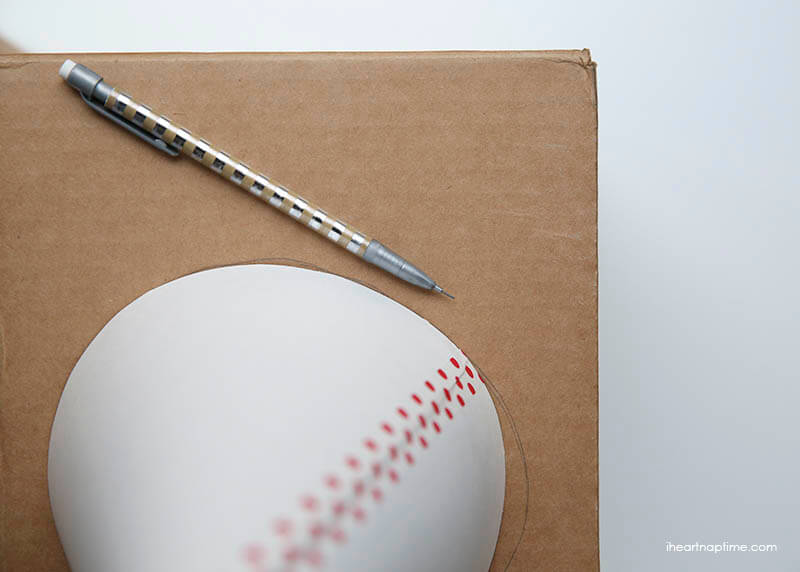 Next you're going to cut your coffee filters. I didn't actually draw lines (just eyeball it), I just wanted to show this as an example. For the base I cut the outside line so that it could fit all the way around the bottom. Then I cut the next line and so on. This gave the trees the cool ruffled effect. You can cut the coffee filters in half as you get closer to the top, since you won't need them as big.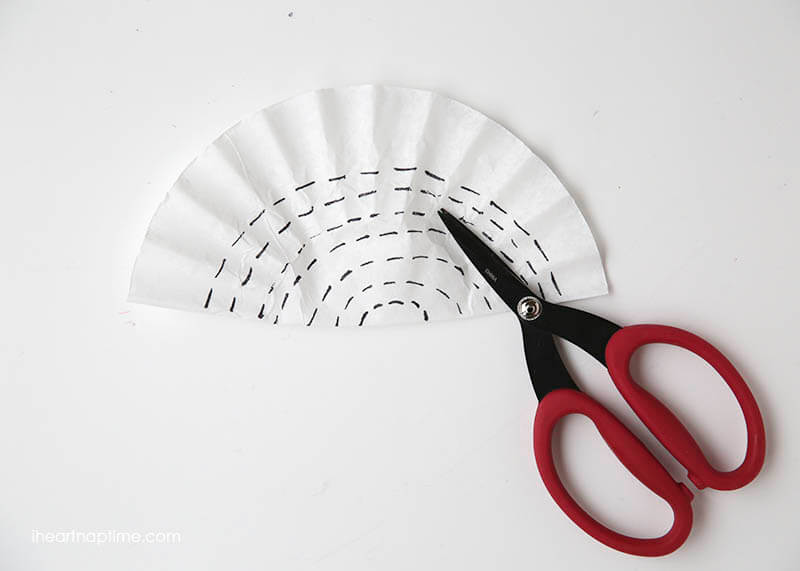 You may need to do a few layers the same size, but just keep working your way up to the top, gluing as you go. And watch those fingers!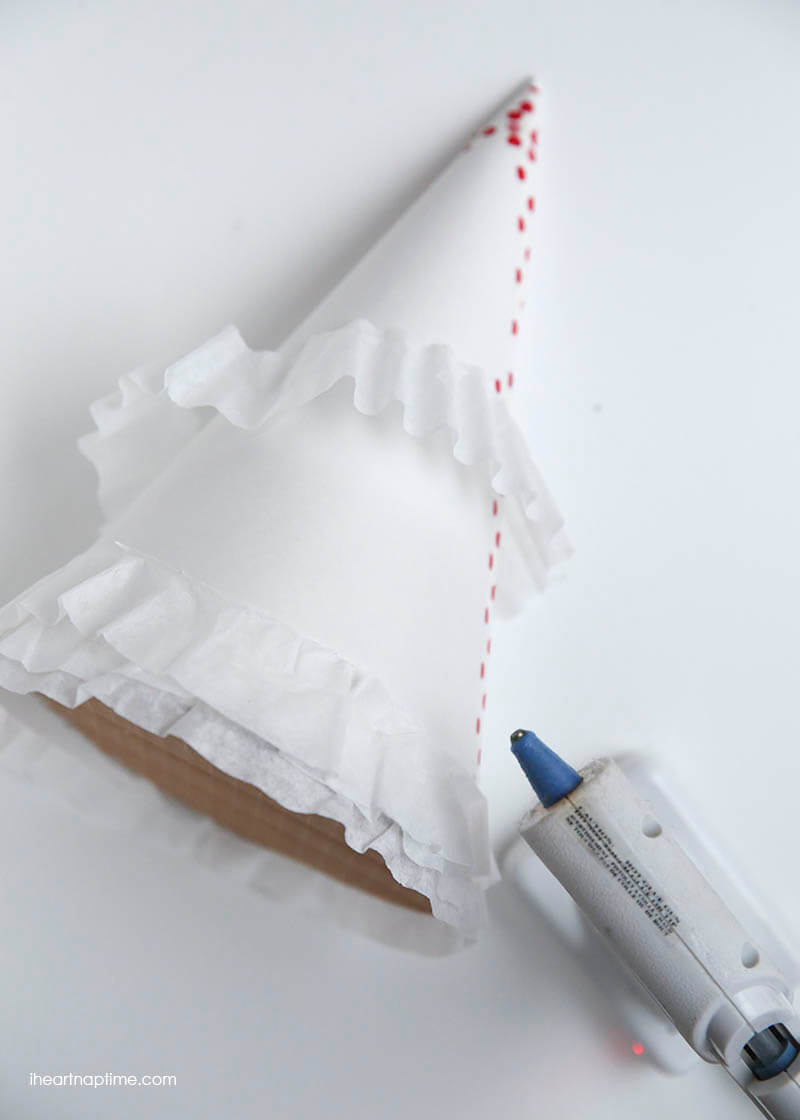 For the top I didn't cut the filter, I just twisted it and then glued it on underneath.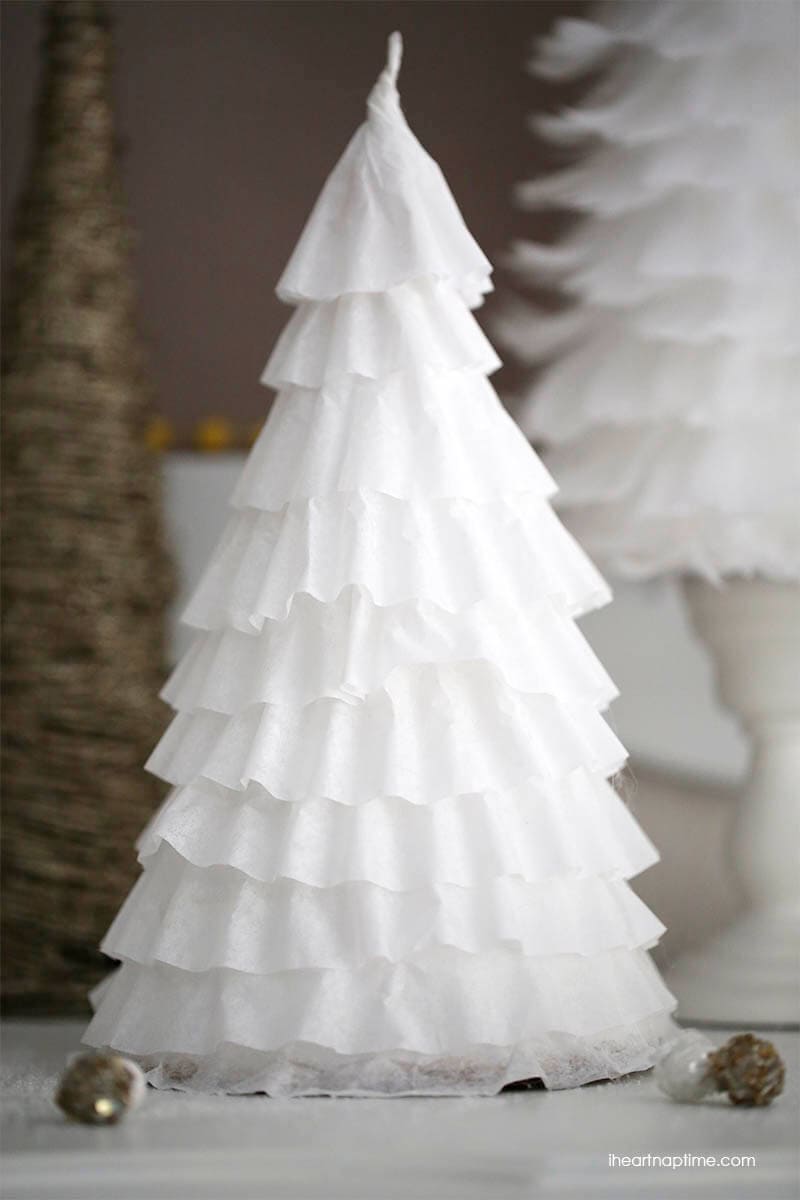 Get together with some girl friends and make some! You'll love them!
Here's a pinnable graphic if you'd like to pin it! 🙂

So have you finished putting up your Christmas decor?
Looking for more Christmas crafts? Go HERE for lots more.