Last Day of School Questionnaire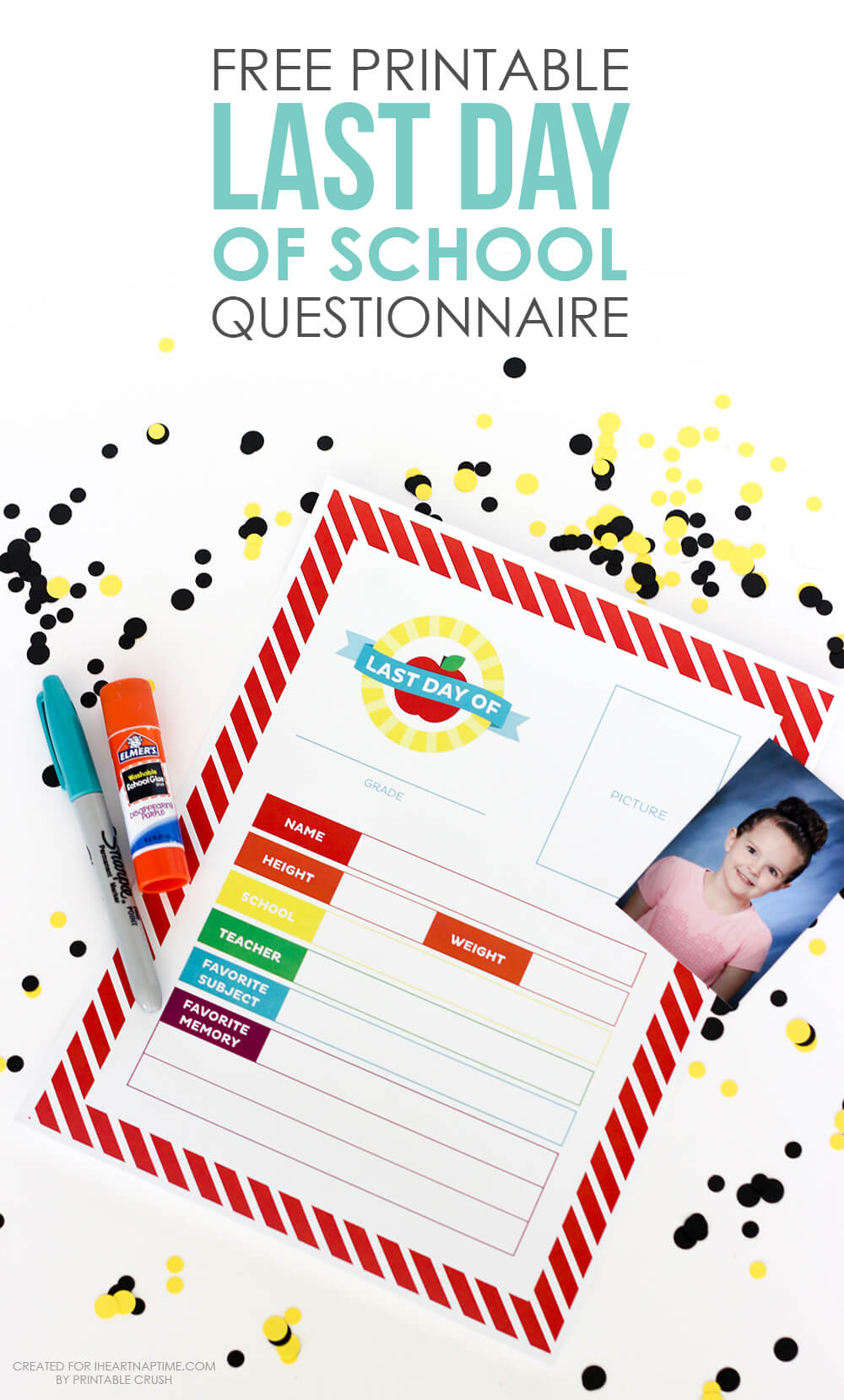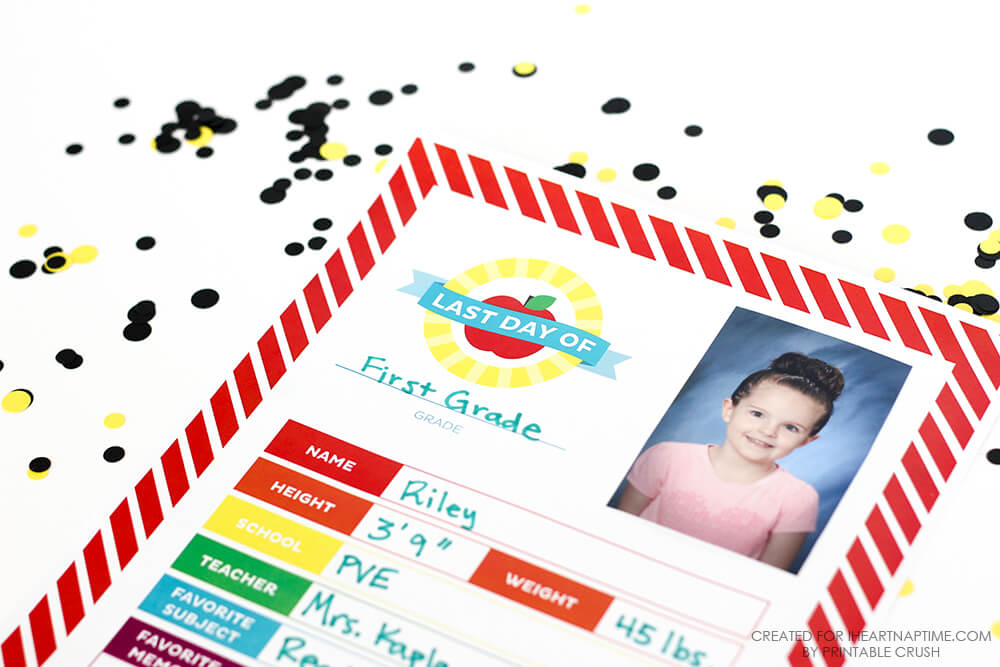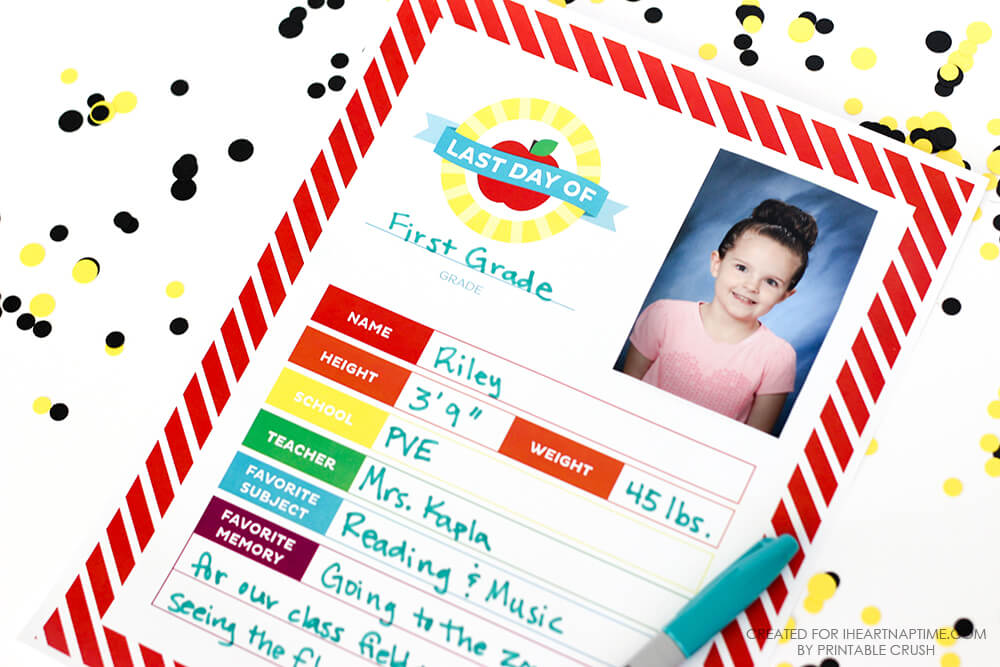 Last Day of School Questionnaire – this keepsake is a fun way to end the school year!
Erin here from Printable Crush! I am sharing this really cute printable and I'm using it as a distraction from the fact that I now have a second grader…and my son is going to be a kindergartner! Seriously, where does the time go??

I am actually really excited to have my girl home all summer (she keeps my boys entertained), and I think this printable Last Day of School Questionnaire is a really fun keepsake to have!

These are super simple. Just print them out, paste your child's picture to the front and have them fill it in. Okay, I filled this one in only because my daughter was at school when I took the pictures. I have a really cute one that she did herself and I love it even more! I actually guessed on her height and she's an inch taller than I thought. Enter sad face.
She really liked filling this out on her own, too. She's getting really great at writing and spelling and it will be fun to fill this out every year and she how she progresses.

I'm also going to use a picture of her last day of school instead of her school picture from Kindergarten. Yeah, couldn't find her first-grade pictures, but I'm POSITIVE they're here somewhere. Just ask me where when the school year is over because this mama is tired.

I'm also including a printable for the first day of school, so you can just open the file again, print off a new sheet and get ready for the school year to start!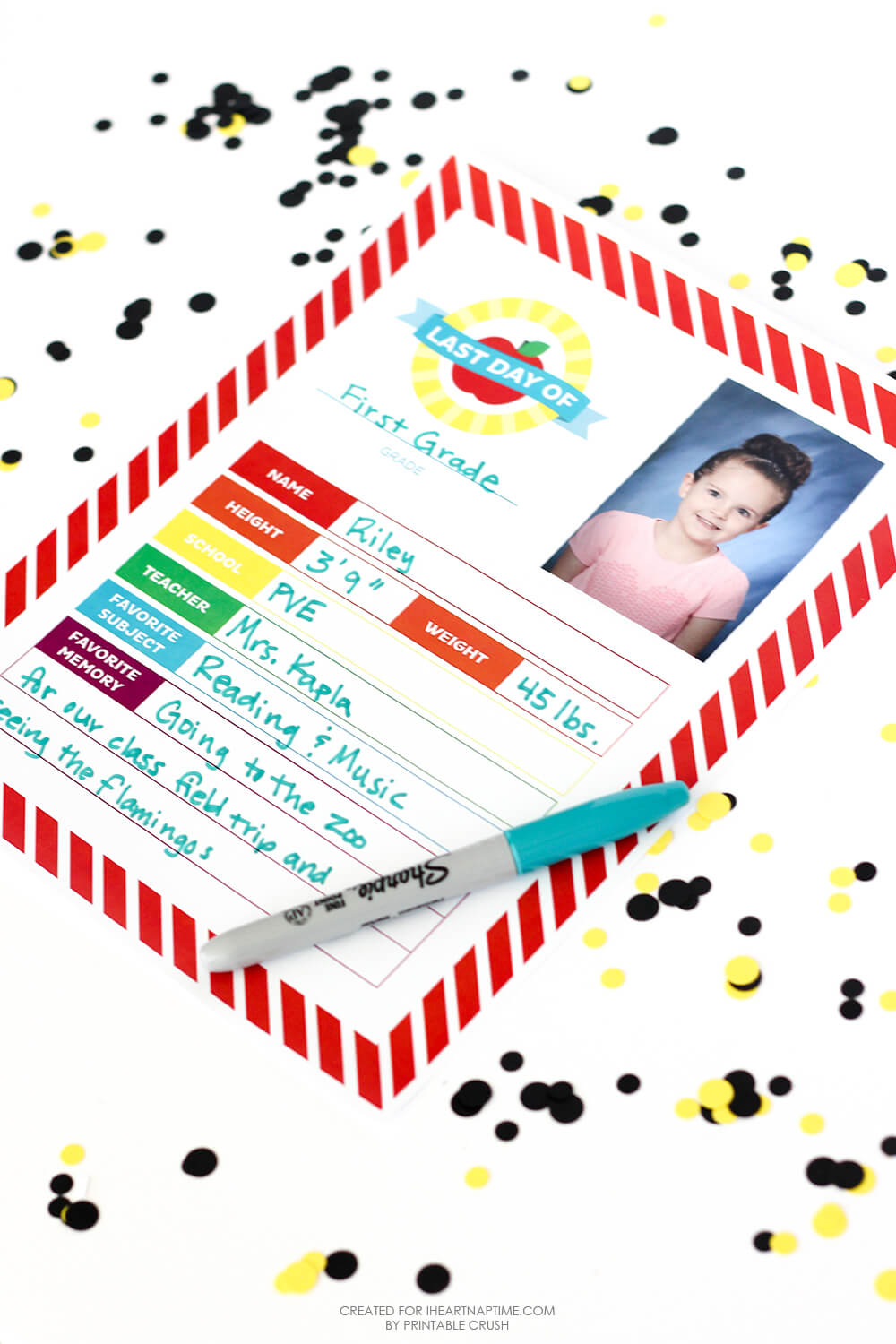 How about you guys…are you excited or sad for summer? I'm just grateful I have a grocery store that brings my groceries to the car because shopping with three kids is rough. We have a fun summer planned, though so I'm excited!
If you liked this, check out my other fun printables on my blog, like my cool Star Wars Gift Boxes or learn to create your own with my new E-course!
Thanks, Erin!
If you love this project, you and your little ones will enjoy these too!