Today I'm excited to share with you my "2014 holiday home tour." I always love decorating my home for the holidays and it makes it even more fun when I get to take pictures and share them with you.
Believe it or not… I've actually had my decor up for a few weeks now (I like to enjoy it for as long as I can), but I just haven't gotten around to taking the pictures until now. So get cozy with a cup of hot cocoa and come into my home for the holidays.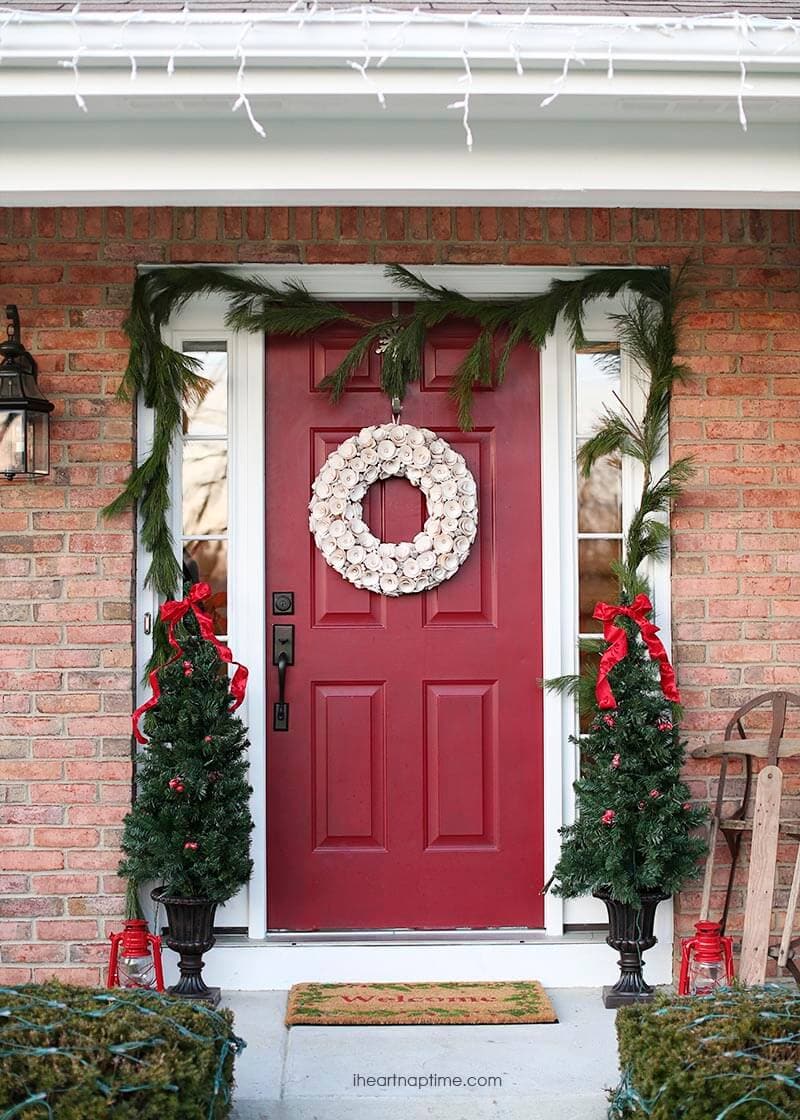 My red door is perfect for Christmas, don't you think? Halloween … not so much. 😉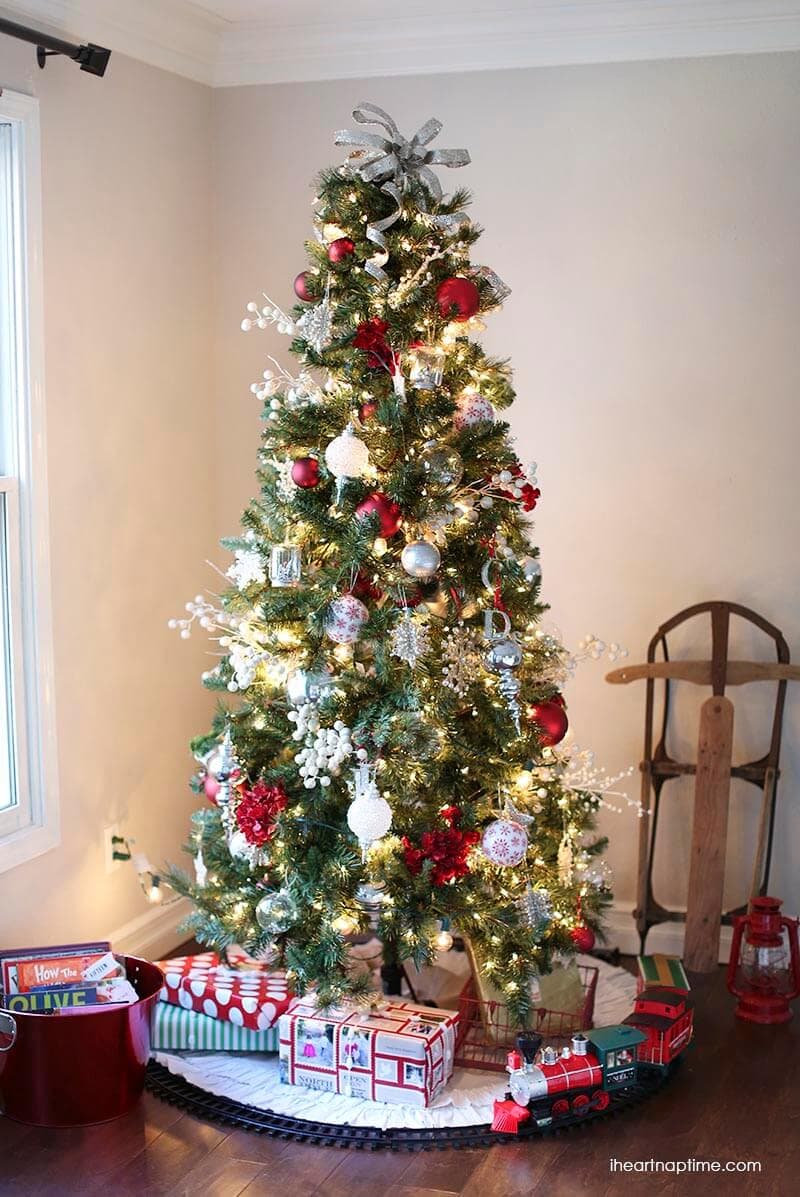 I went with the traditional colors on the tree this year. You just can't go wrong with the classics. I also moved that cute vintage sleigh I found inside for this pic… but it remains by the front door now. My kids were having too much fun with it. And here is the no-sew ruffled tree skirt tutorial that I did a few years ago.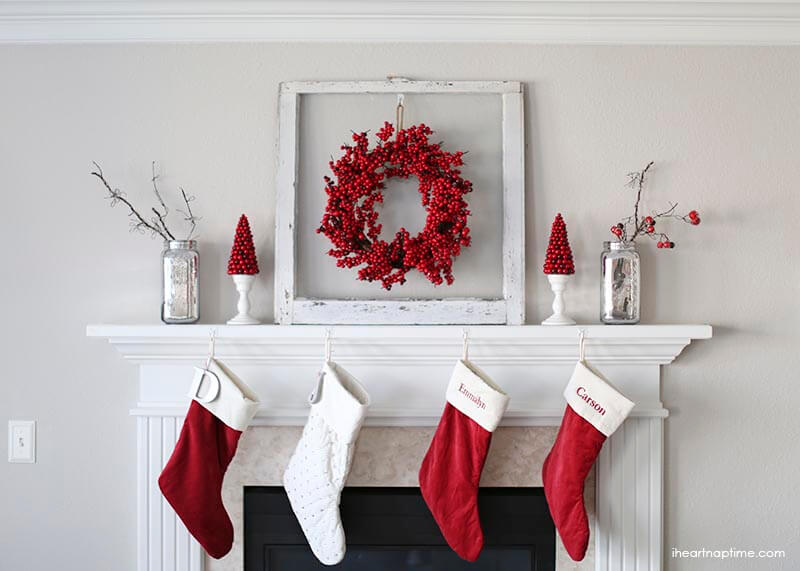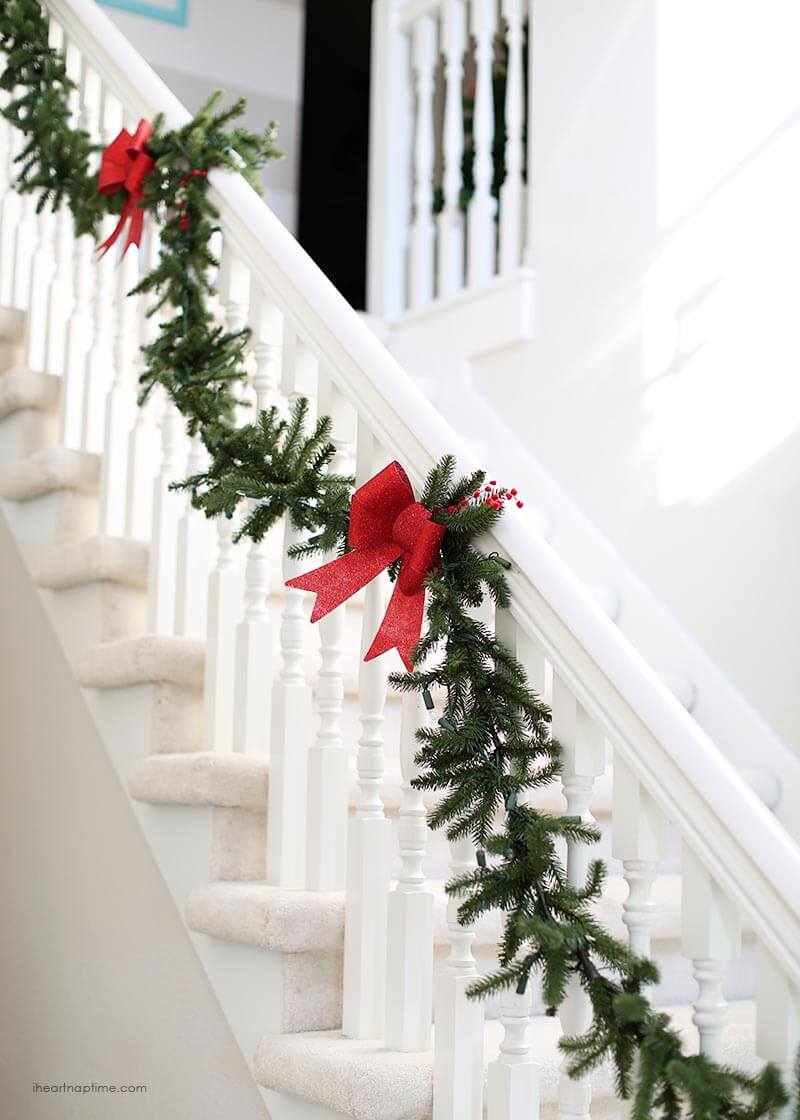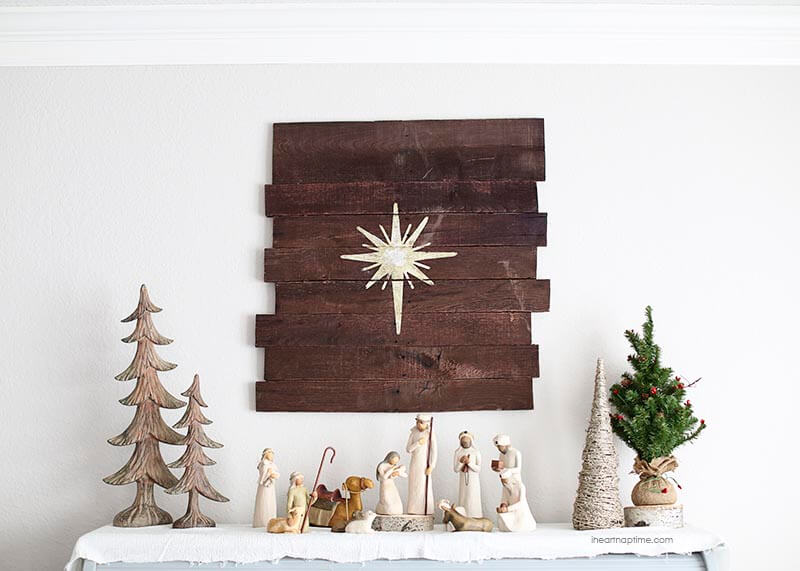 Here's my star pallet art and nativity. Still one of may favorite pieces of decor!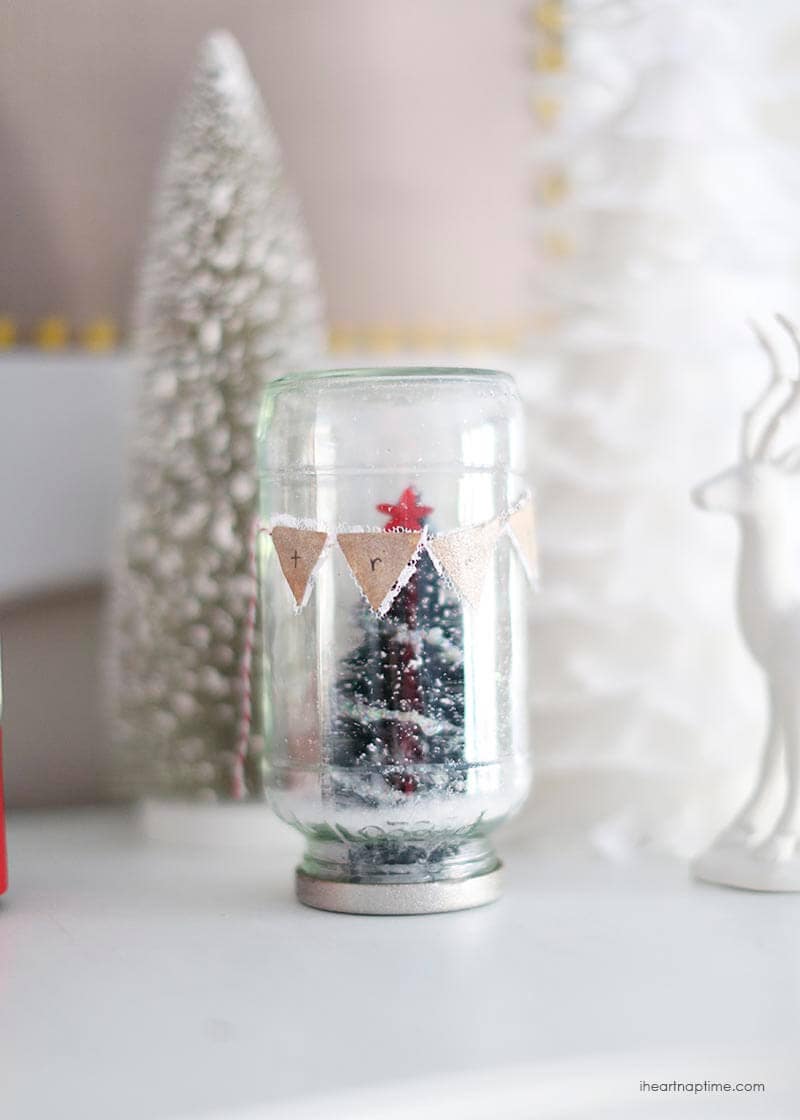 I still love this waterless snow globe I made a few years ago as well.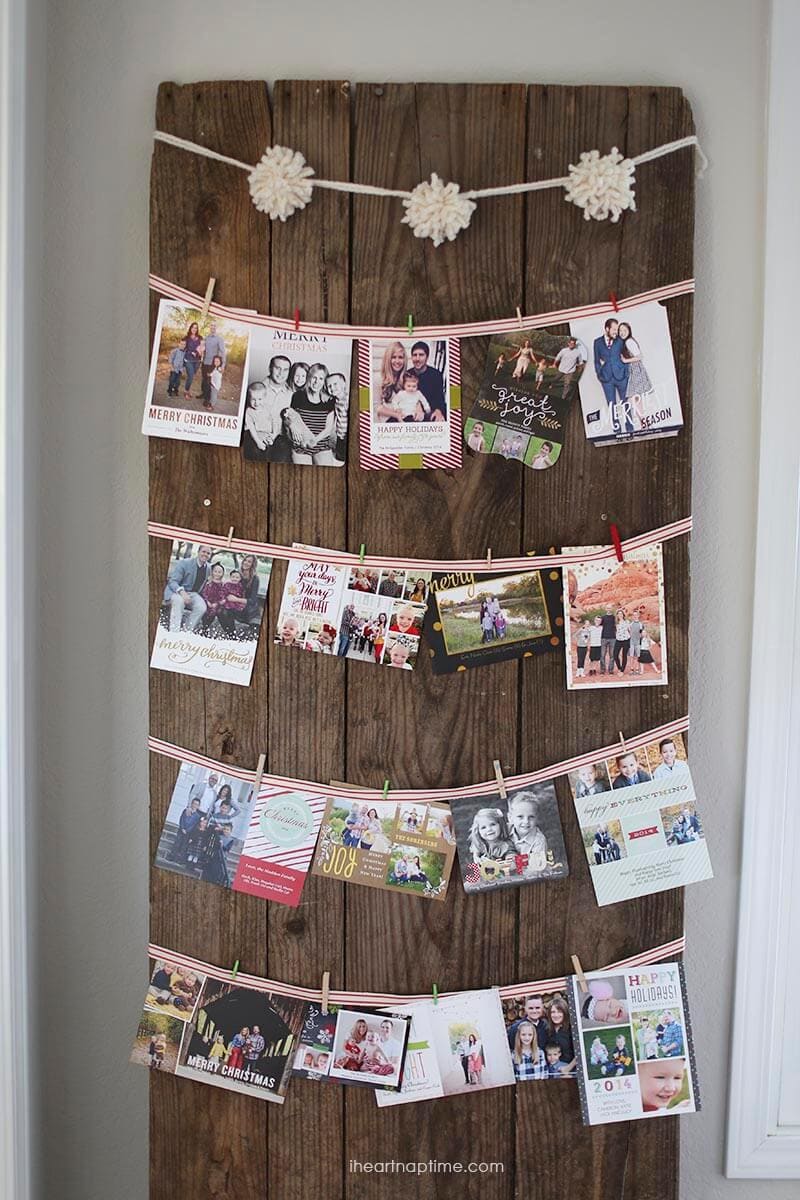 I found this awesome barn door at a sale near by and thought it would be perfect to hang up all the cute Christmas cards that come in the mail. I love seeing all my friends up there!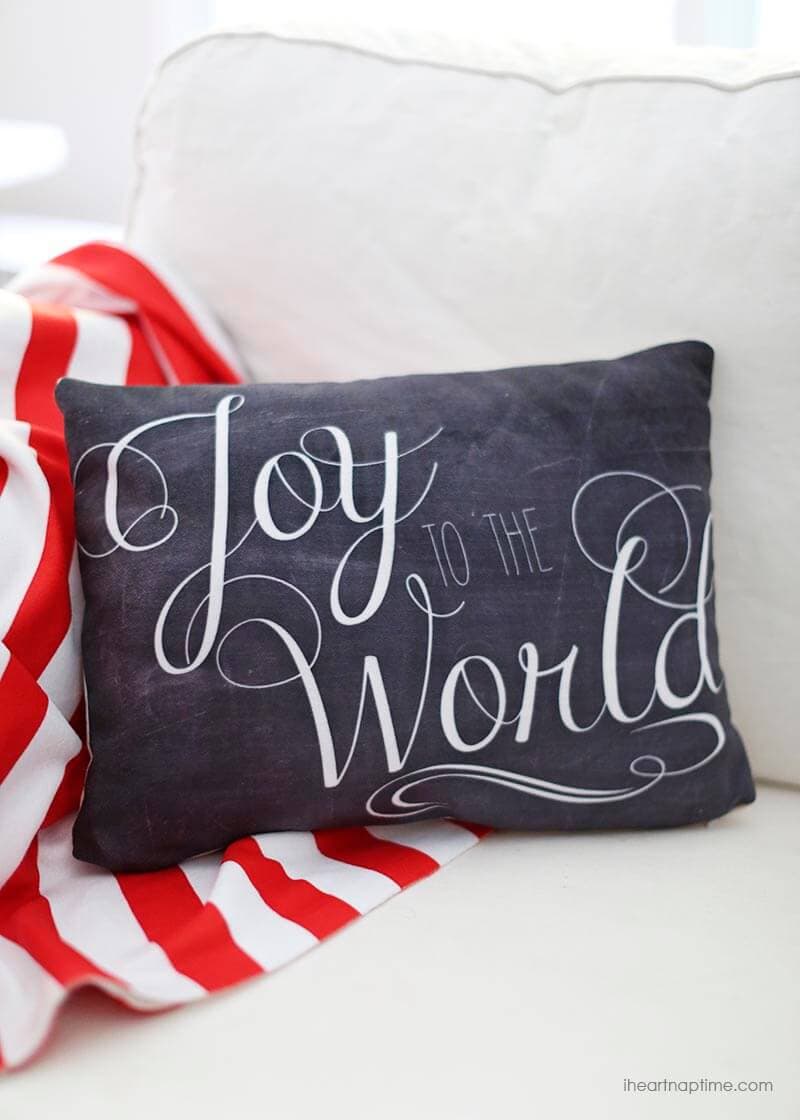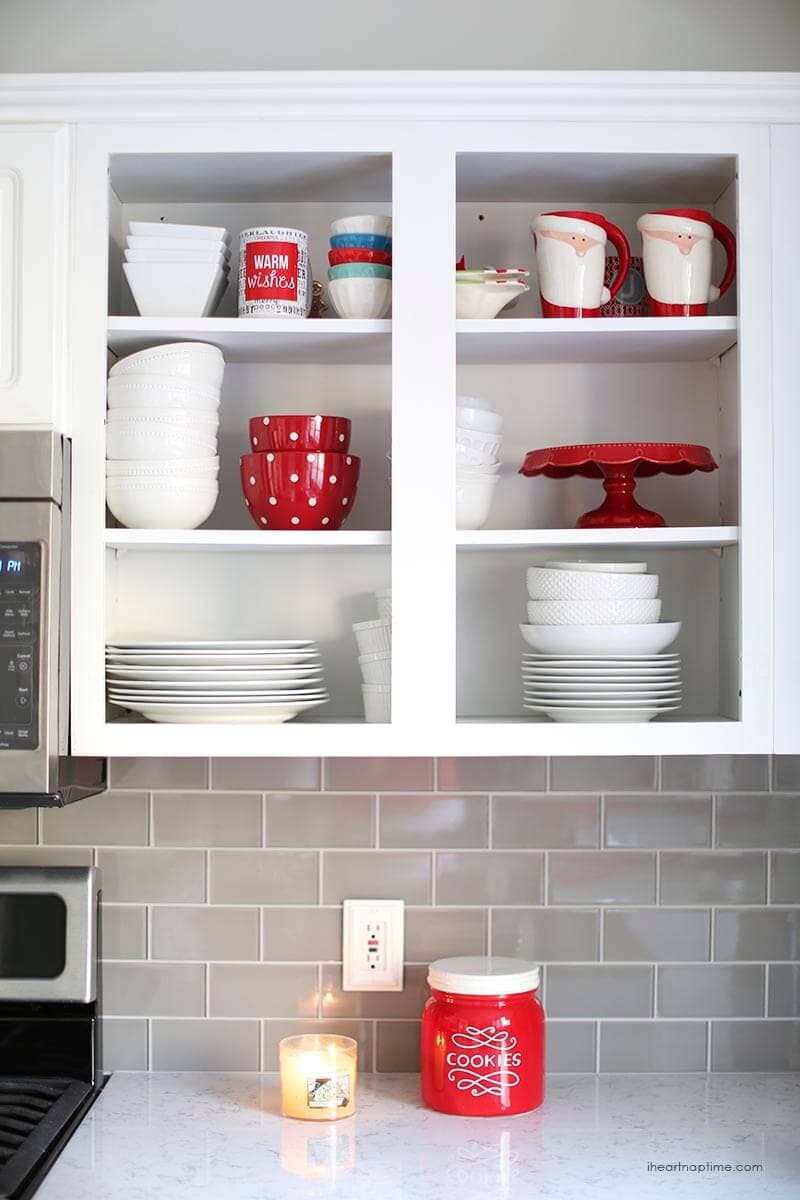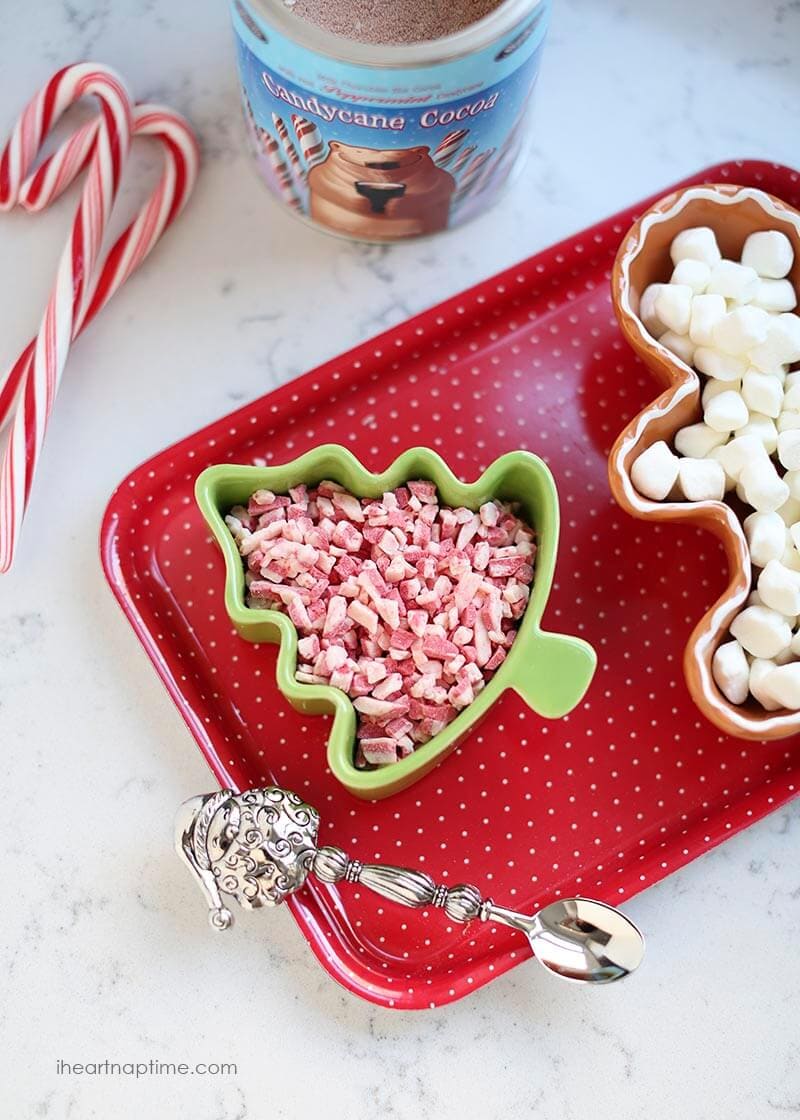 This year I thought it would be fun to set up a mini hot cocoa station. With the temps below freezing, we make lots of hot cocoa in our home.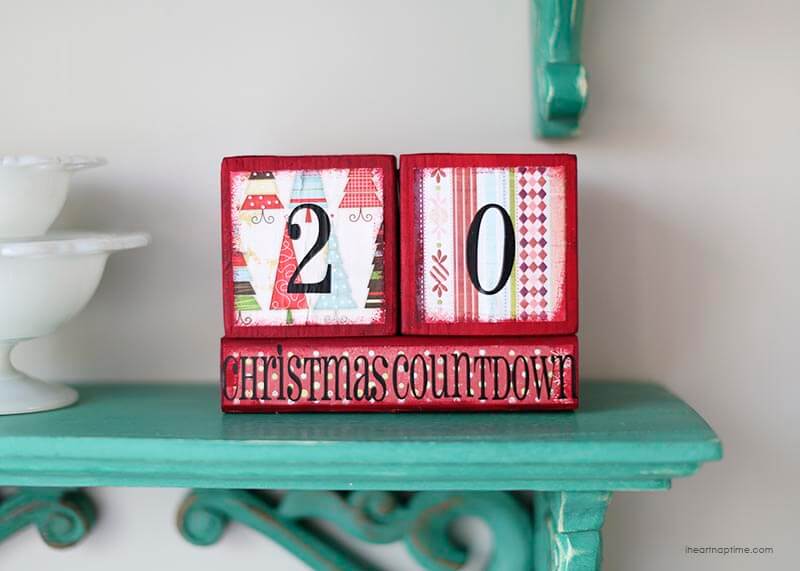 These countdown blocks I made a few years ago are still one of my kids favorite. They love turning them each day. Can't believe Christmas is now less than 2 weeks away!
Thanks for joining me on the tour. Wishing you all a happy holidays!!