Hey everyone! Jenny Raulli from Bloom Designs Online here to share some adorable Mother's Day printables with you. I love celebrating and sharing Mother's Day with my husband and my four beautiful kids. Being a mom is simply the greatest gift my children could ever give me.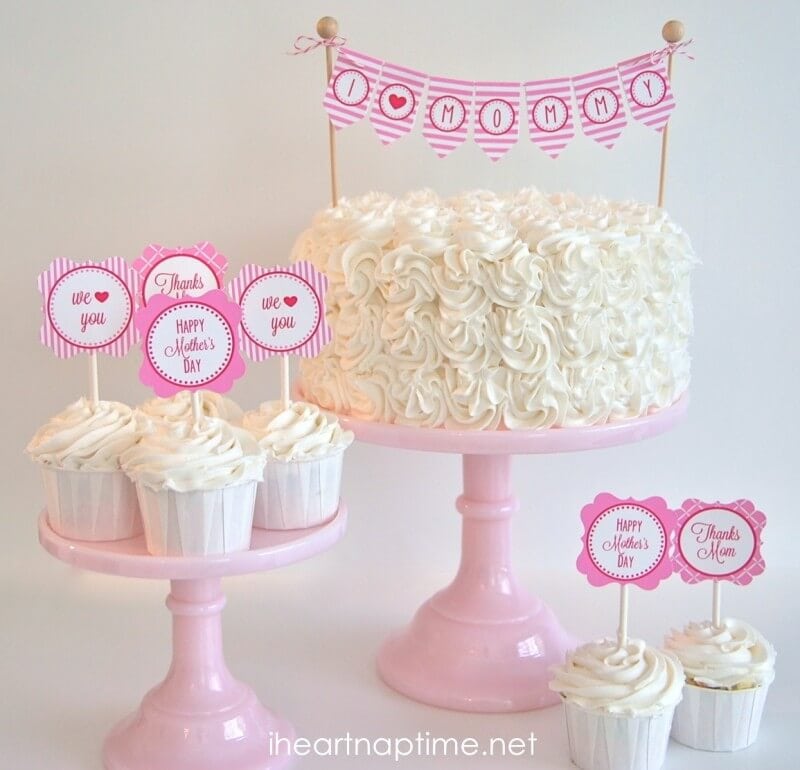 We usually spend the day doing one of our favorite activities together- baking. To make our treats a bit more special, this year I created these Mother's Day printable cupcake toppers and mini banner. They are a great way to add to your festivities too.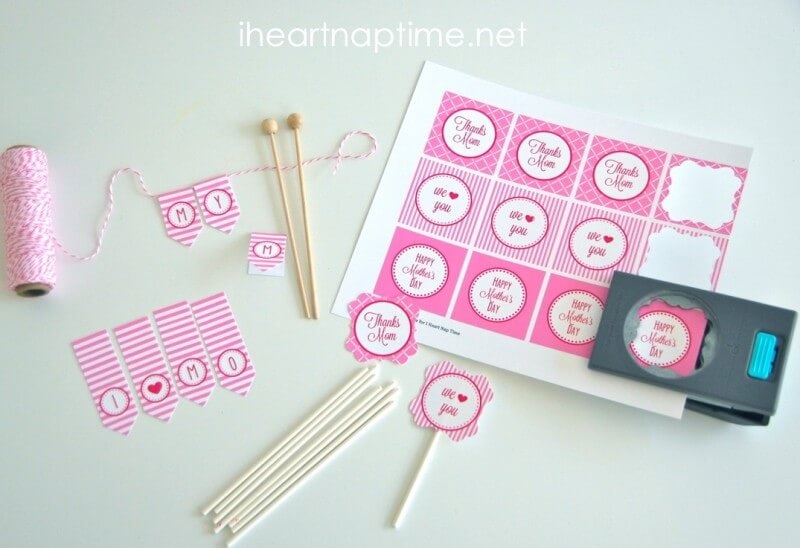 For banner
Supplies
String

Tacky glue
wooden candy sticks (available here), straws or white lollipop sticks
Directions
To make the banner, you simply cut out the flags. Fold in half and glue over a pice of string. Attach to wooden candy sticks, straws or white lollipop sticks and insert into cake. I or We is included in the banner download to accomidate any size family.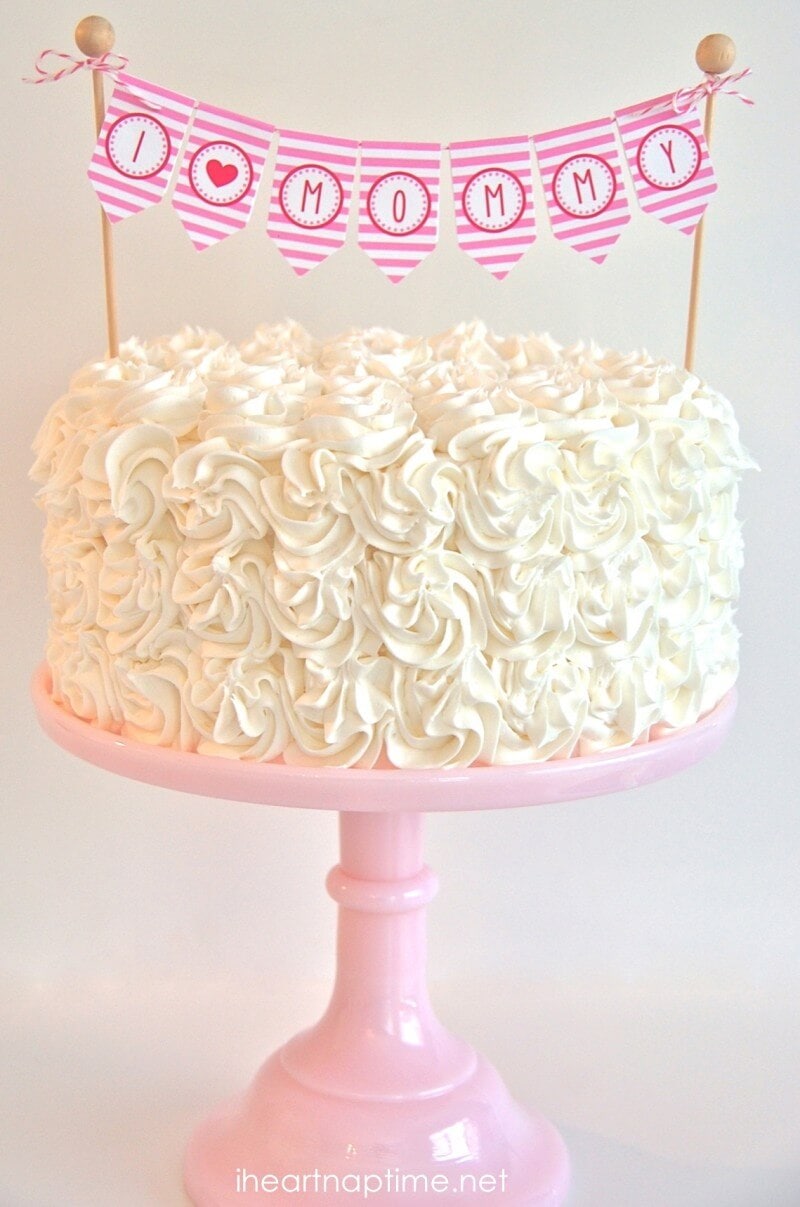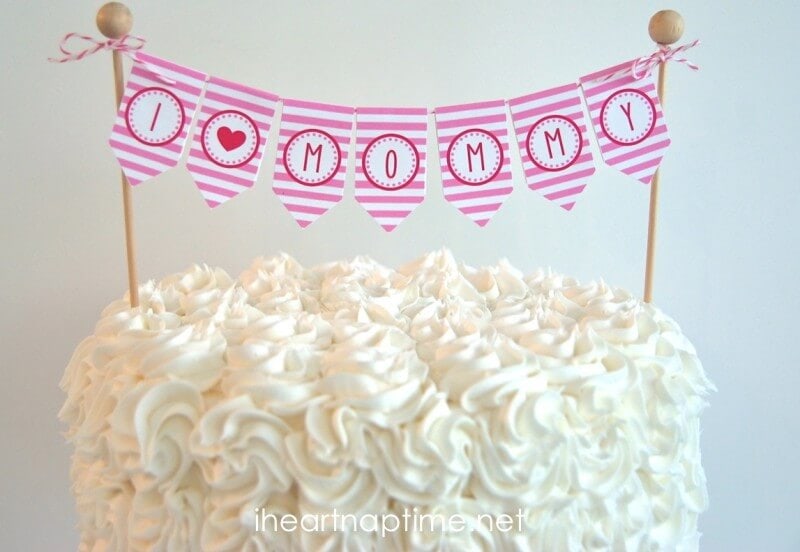 For Cupcake Toppers (ALSO- use as gift tags, napkin rings, labels, etc.)
Supplies
Lollipop sticks
Tacky glue
Square punch or round punch
Directions
After punching, attach to lollipop sticks with tacky glue. Let dry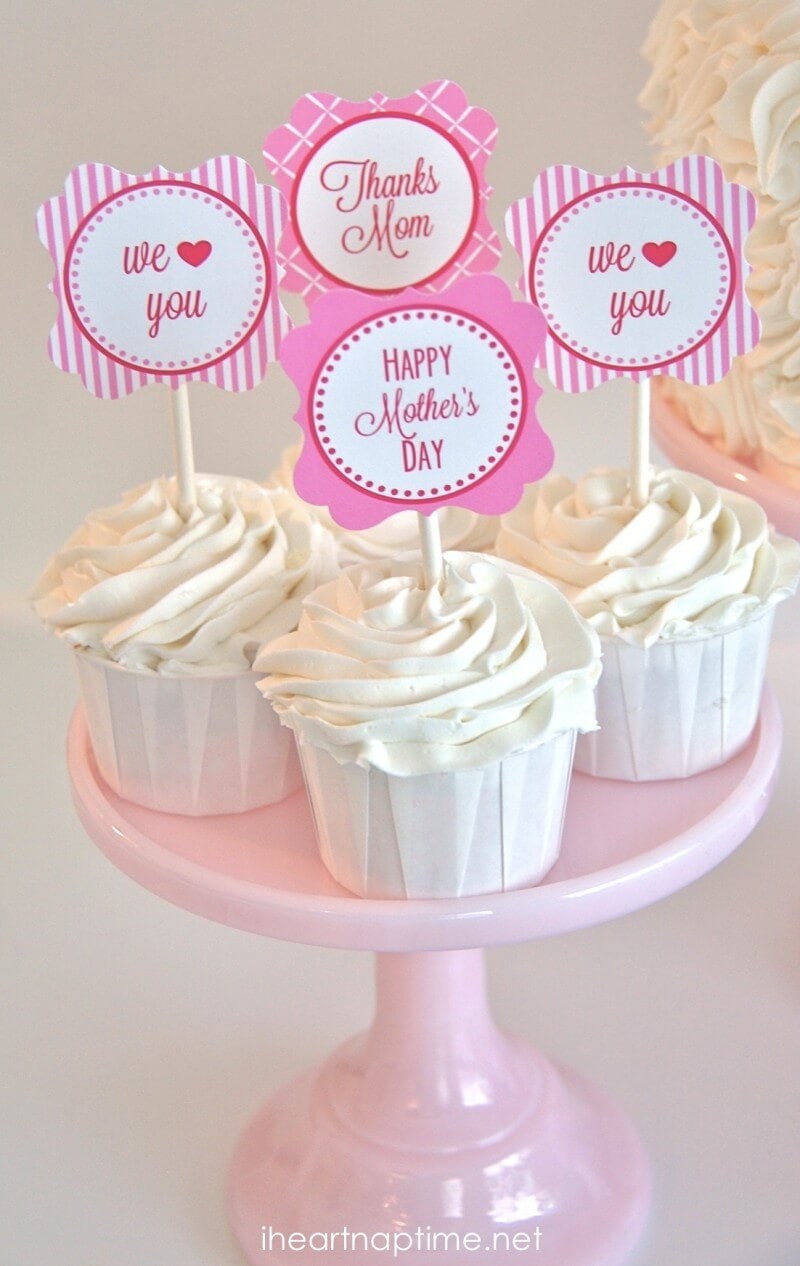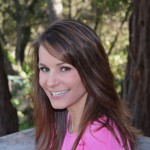 For more Mother's Day ideas and other free printables, visit my blog, Bloom Designs Online and for party supplies, visit my shoppe. Hope you all have an amazing Mother's Day!