I'm SO excited to share some pictures from my sisters wedding. It was such a beautiful day. I had so much fun helping her and my mom plan the wedding. She had a wonderful photographer that captured the event, but of course I had to snap a few pictures as well. I wish I would have had time to snap more. I'm glad I was able to capture these sweet moments. I'm so happy for these two love birds. I love weddings!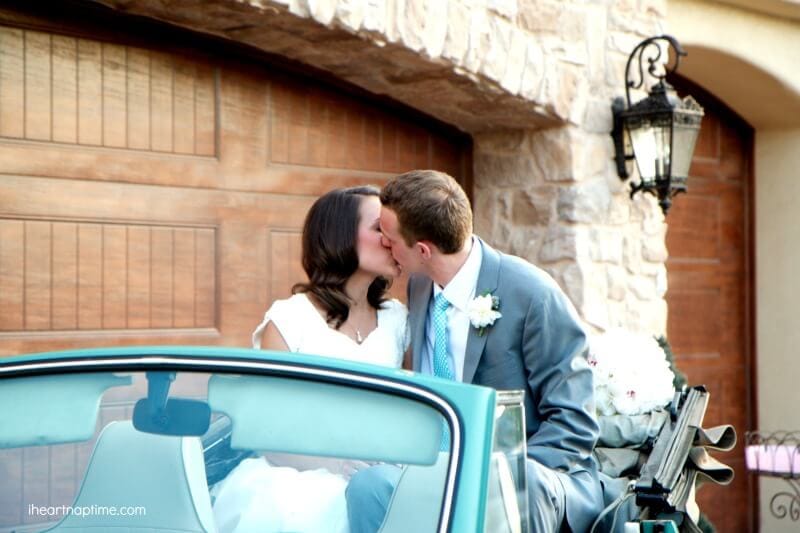 I told my sister I would design her wedding invitation… and after spending hours on You Tube and Photoshop, I think it turned out pretty good. 🙂 The gorgeous stationary from Envelopments made all the difference. I loved the pocket cards (in Zuni).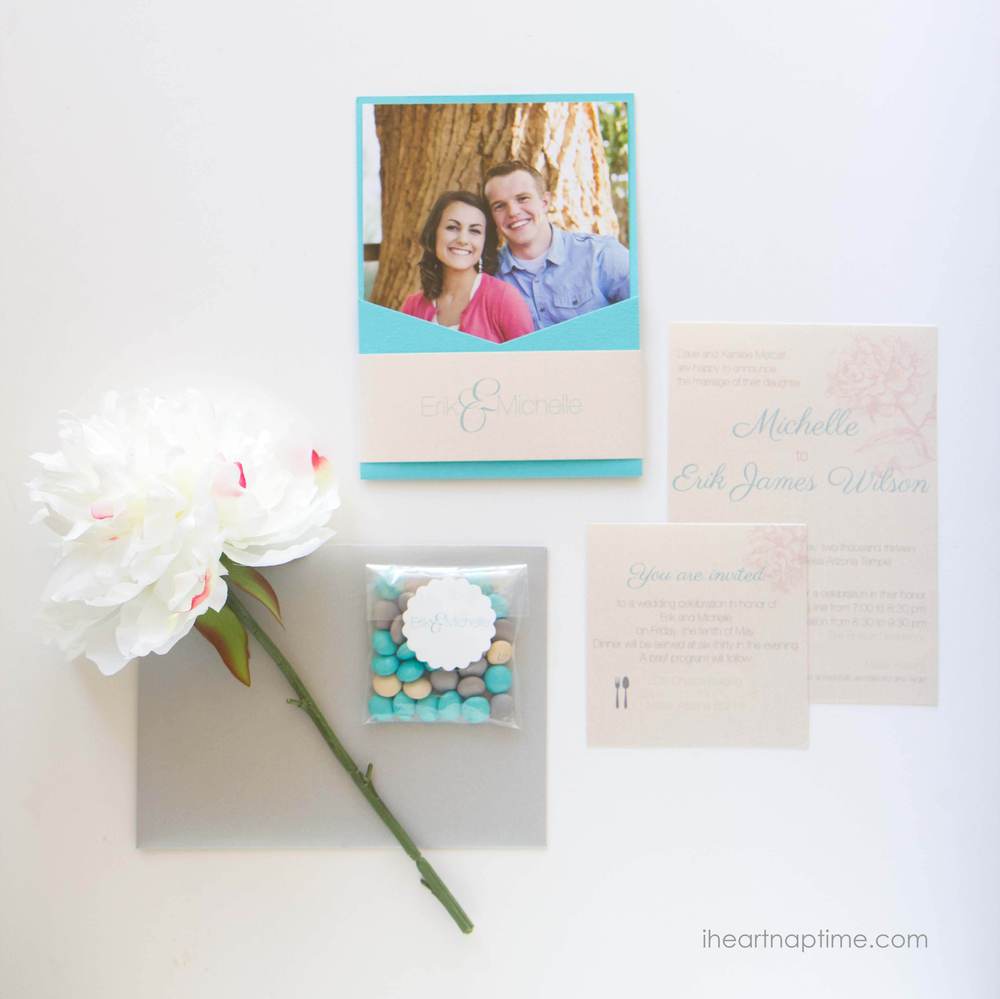 My sister made such a gorgeous bride. I absolutely LOVED her bouquet. The peonies were my favorite.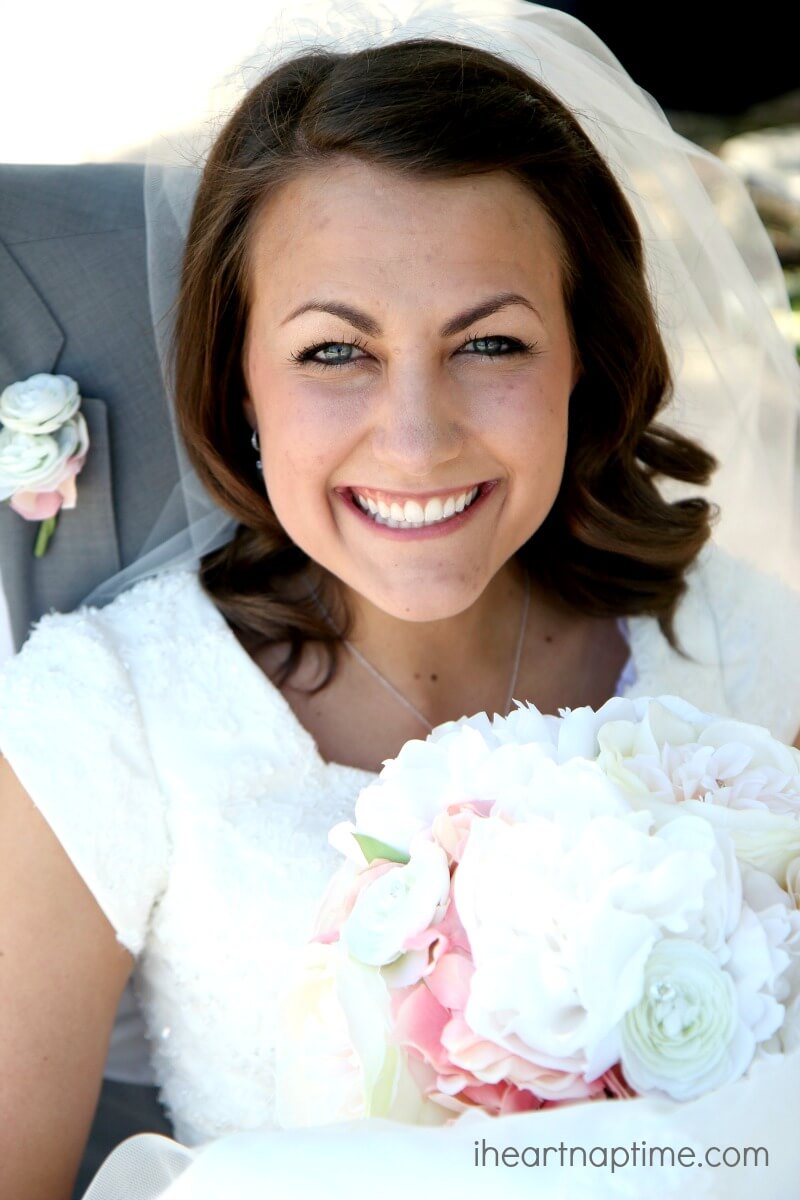 This chalk board sign was out front. We lined the walk way with shepherd hooks, jars and candles. It looked so pretty at night. I wish I would have snapped a picture. Find the instructions for the DIY chalk board sign here.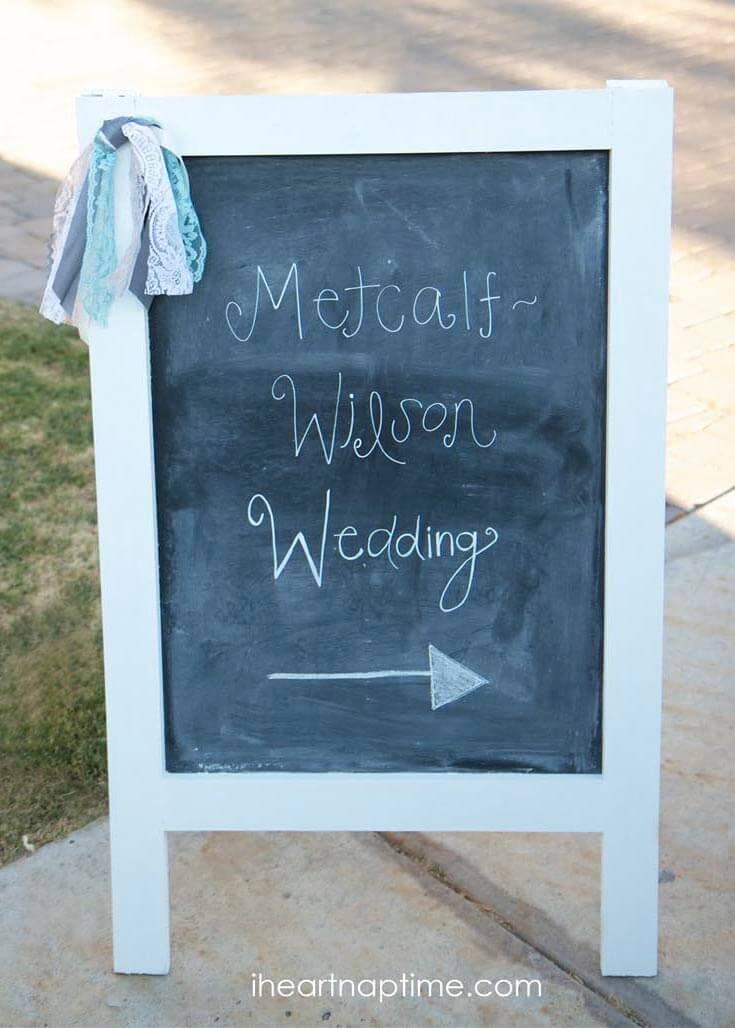 I made this fun mailbox for the cards to go in. I found the mailbox at Lowes and then added vinyl lettering on the sides with a 'cards' banner on the front.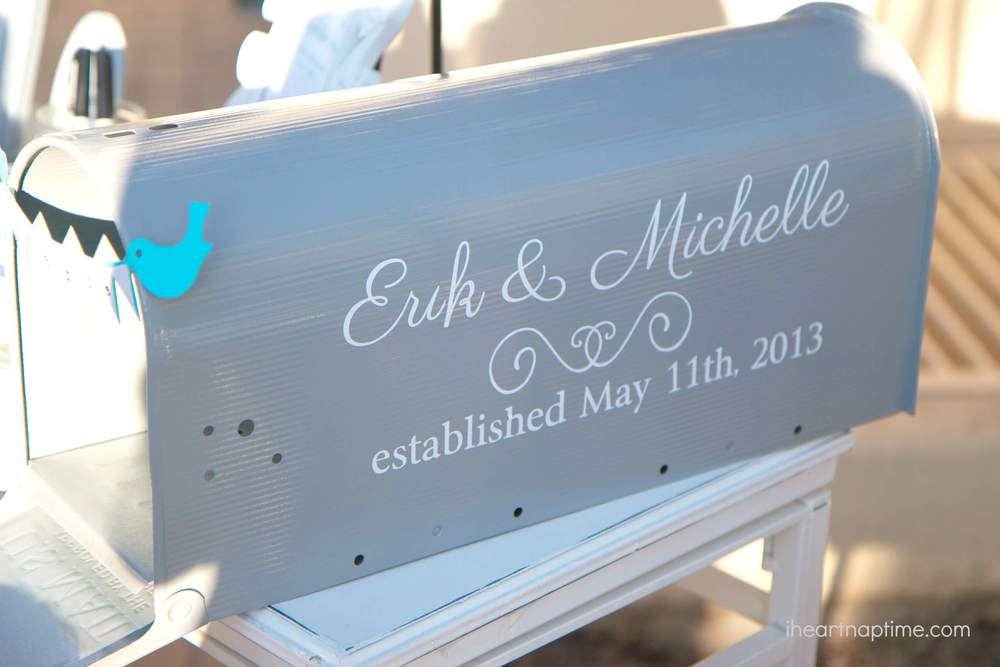 For the sign in table we did a time capsule guest book. It was super cute. Again… I wish I would have grabbed a better picture. Love this shot of the groomsmen writing their 'love notes'.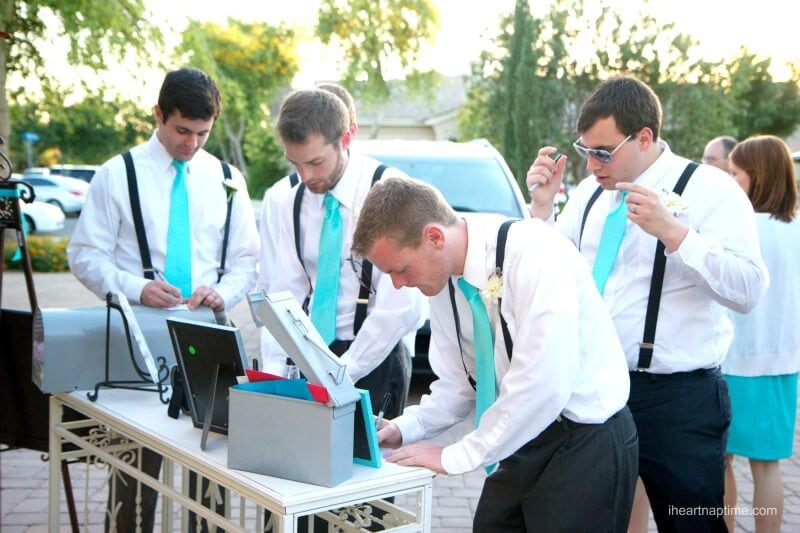 Their initials are E M W, so we thought it would be fun to do M&M's as the favor. The 'M' shows their initials in any direction. We filled the candy in small clear bags and closed them with these cute labels from Zurchers. We included a fun little poem in the frame that went along with their story.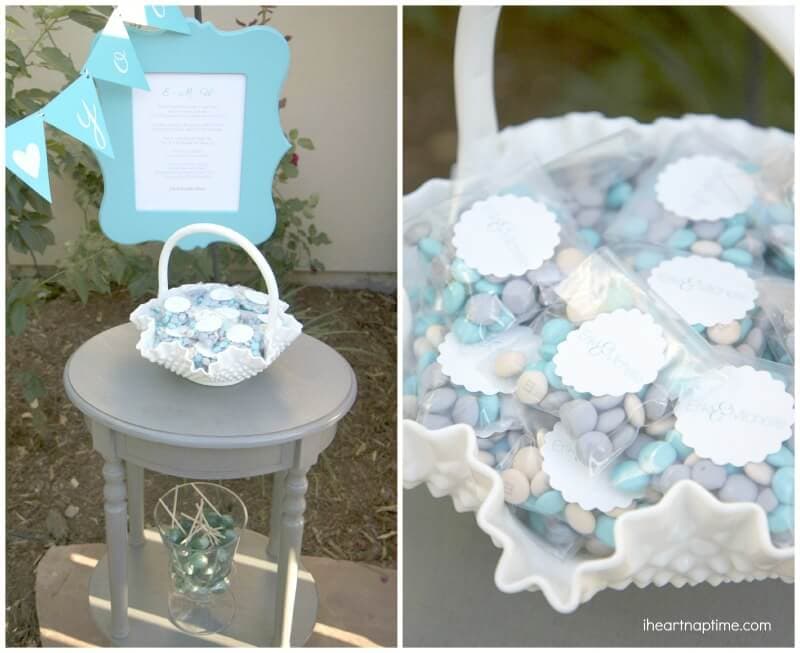 We used this old door to display pictures from their dating days. We hung them up with twine and clothespins.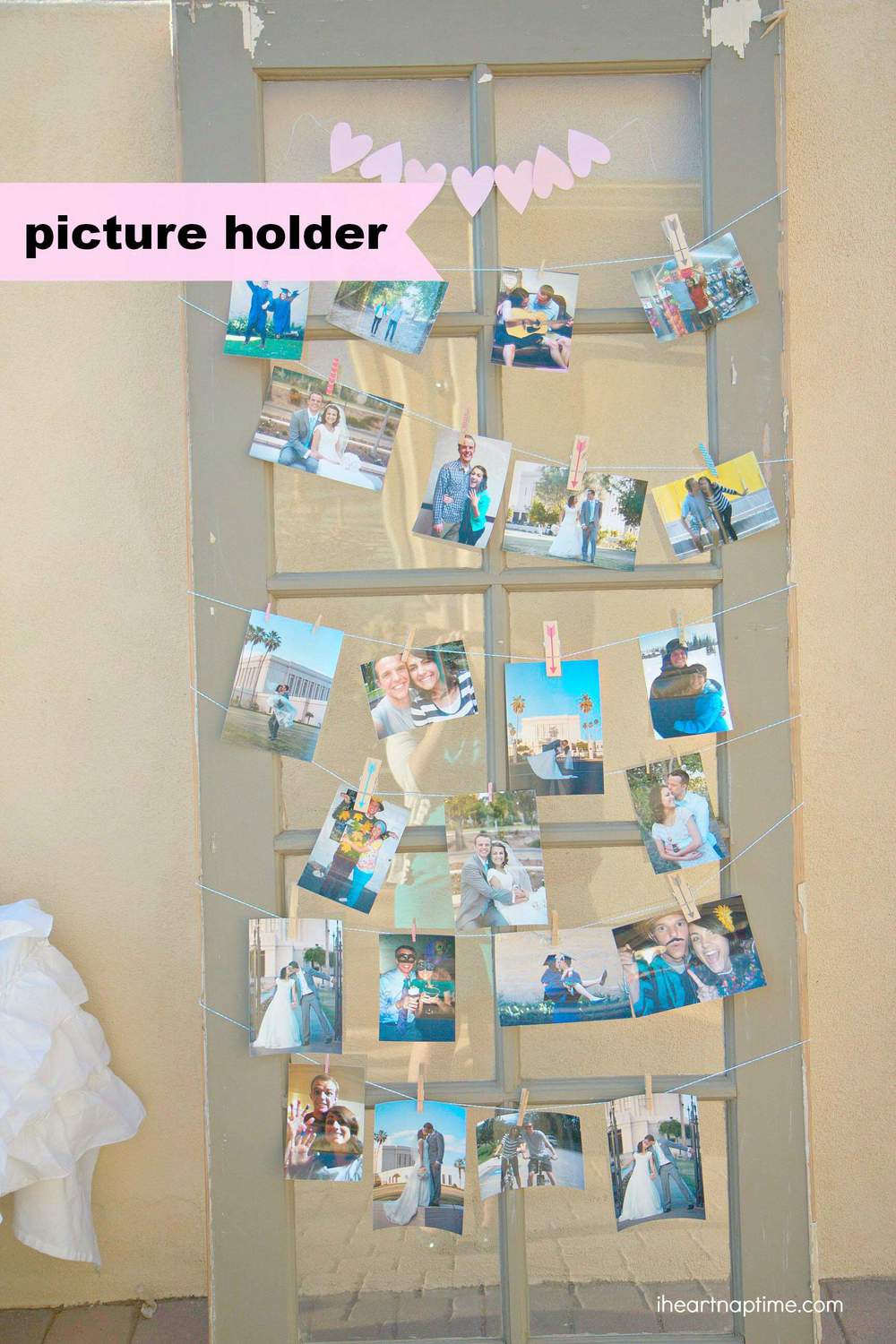 We had lots of displays around the reception area. We spray painted so many cute frames. I found several at Cut it Out and Poppyseed Projects.
Loved this gorgeous cake by Inspired Sugar. The flowers were breathtaking.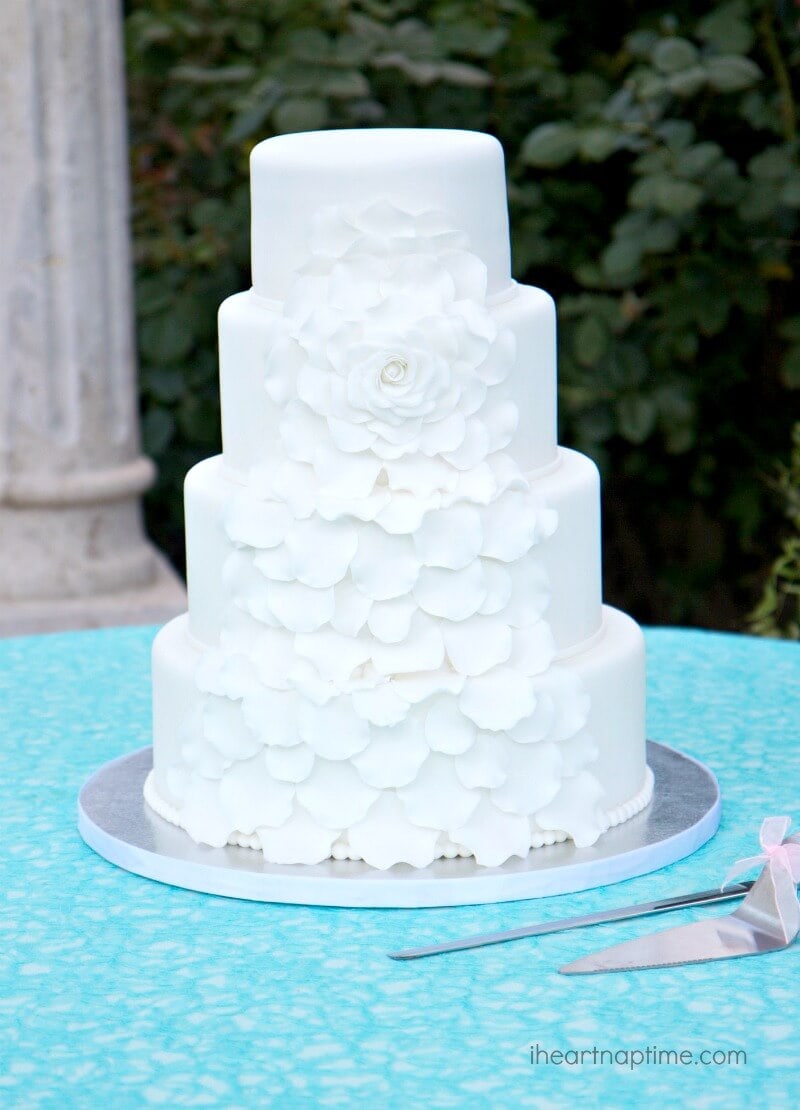 The ice cream shoppe was one of my favorite pieces from the wedding. Find more details HERE.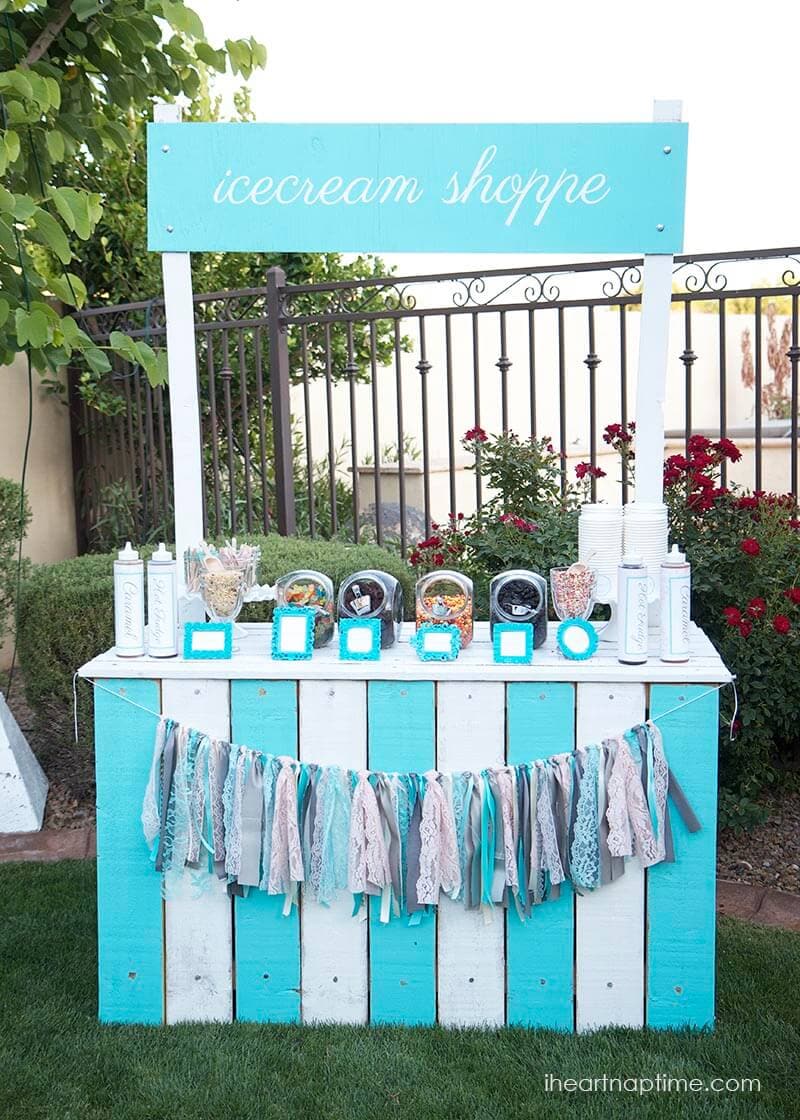 To light up the walk way, we used the mason jars from my daughters first birthday party and wrapped them with white lace. Then we hung them on shepherds hook with ribbon and placed LED candles in them.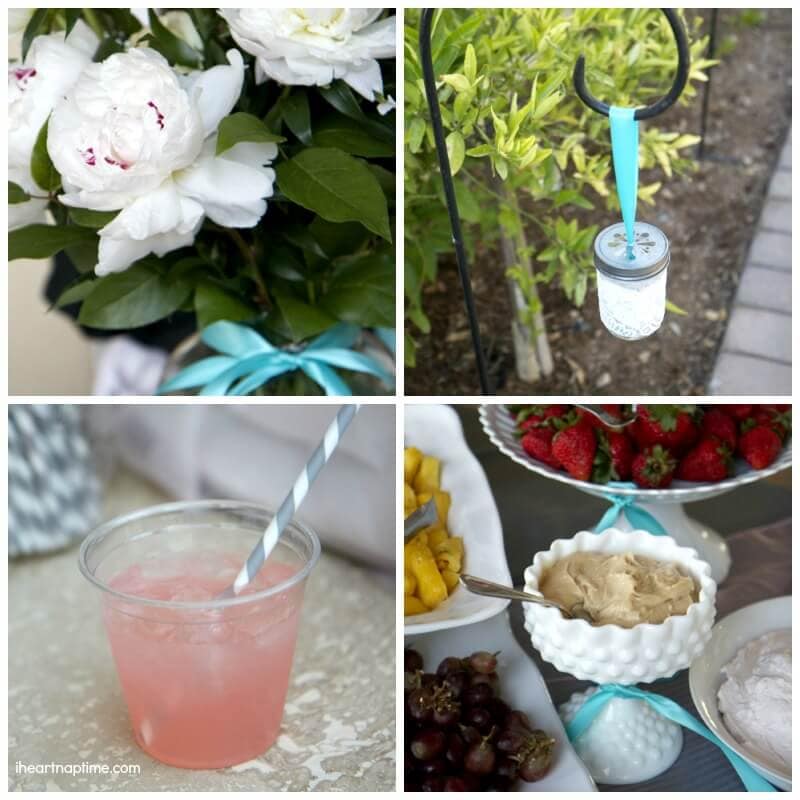 All of the food was served in milk glass and of course there were striped straws. There was all kinds of yummy food. I love weddings!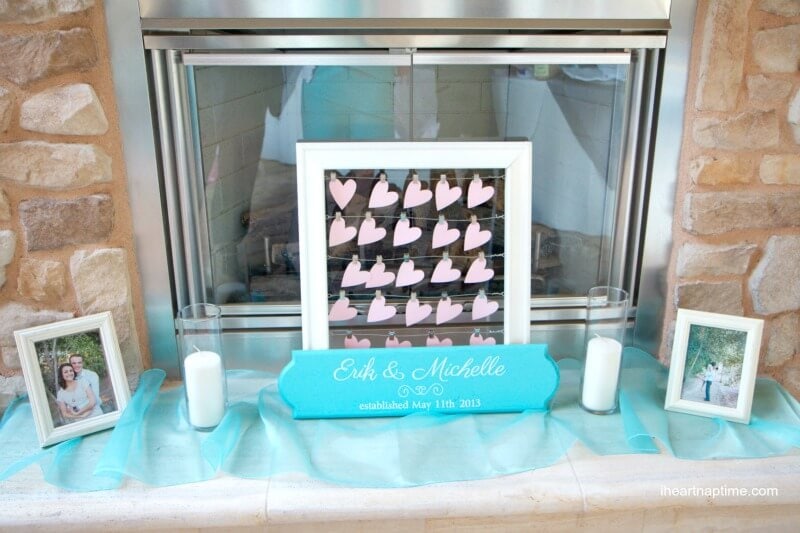 The "I'm not smiling" face. 😉 Love these two cuties of mine.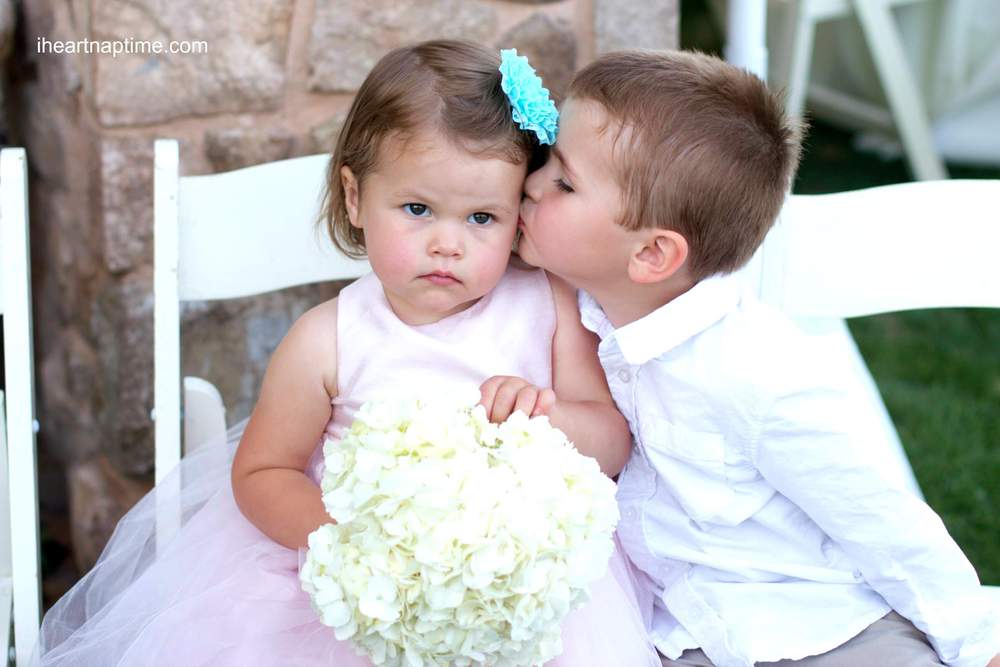 I spray painted this ung frame from IKEA white and then painted the cardboard with chalkboard paint.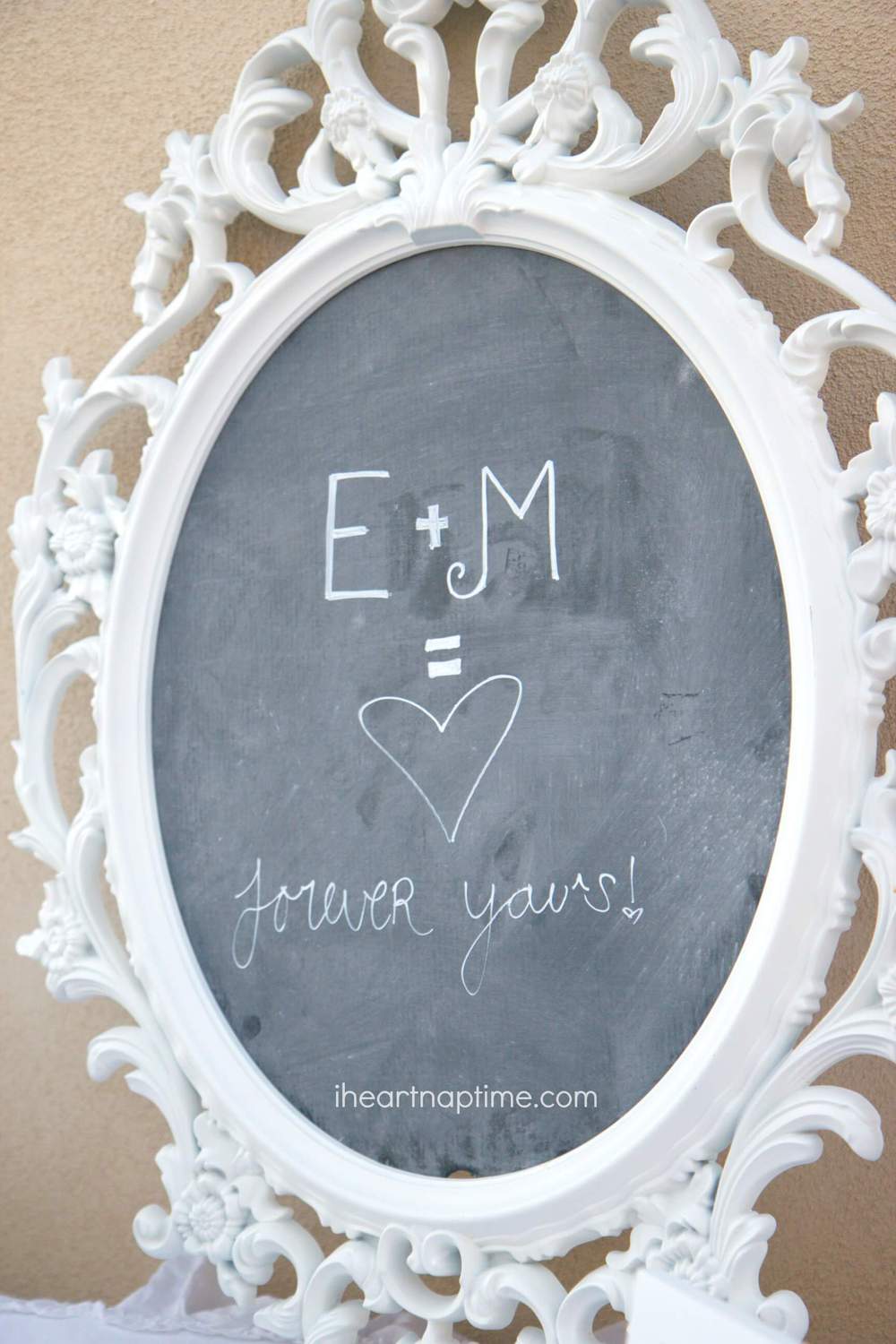 I think everything turned out beautiful. I wish I would have taken more pictures from later in the evening. It was lit up so beautifully. We had such a wonderful time with family and friends! Most importantly the bride and groom were happy as can be.
 Resources and Credit:
Photography/styling: I Heart Nap Time
Invitations: Envelopments
Striped straws, suckers, sticker labels: Zurchers
Frames: Cut It Out / Poppyseed Project
Wedding Cake: Inspired Sugar
Tutorials: