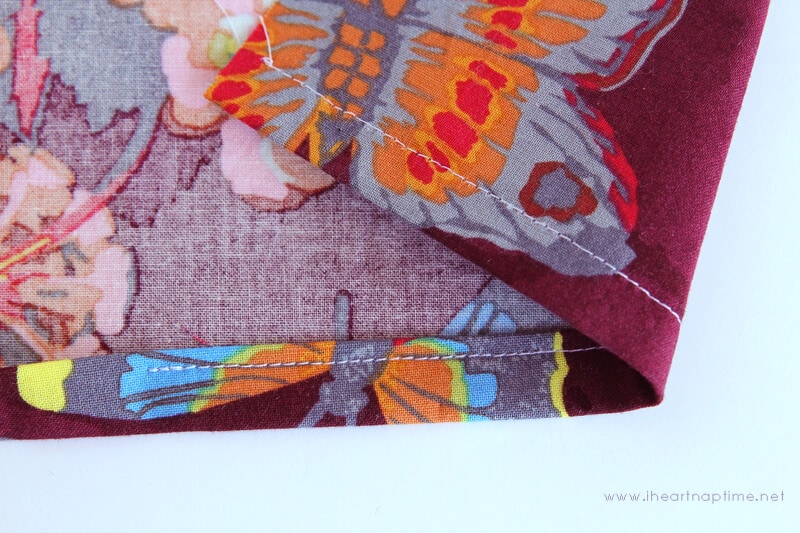 Hey there! Spring is in the air friends and I'm thinking about the pieces that I want to sew this season to freshen up my wardrobe. I'm getting more comfortable sewing clothes for myself and I hope I can inspire you to begin sewing garments if you haven't before! For most sewing projects, you need to know how to sew a basic hem. A double fold hem is a standard method of finishing – it gives a neat finish, prevents fraying, and adds some weight to the edge of the fabric. Today, I'll show you the steps to master this simple sewing technique. Let's get started!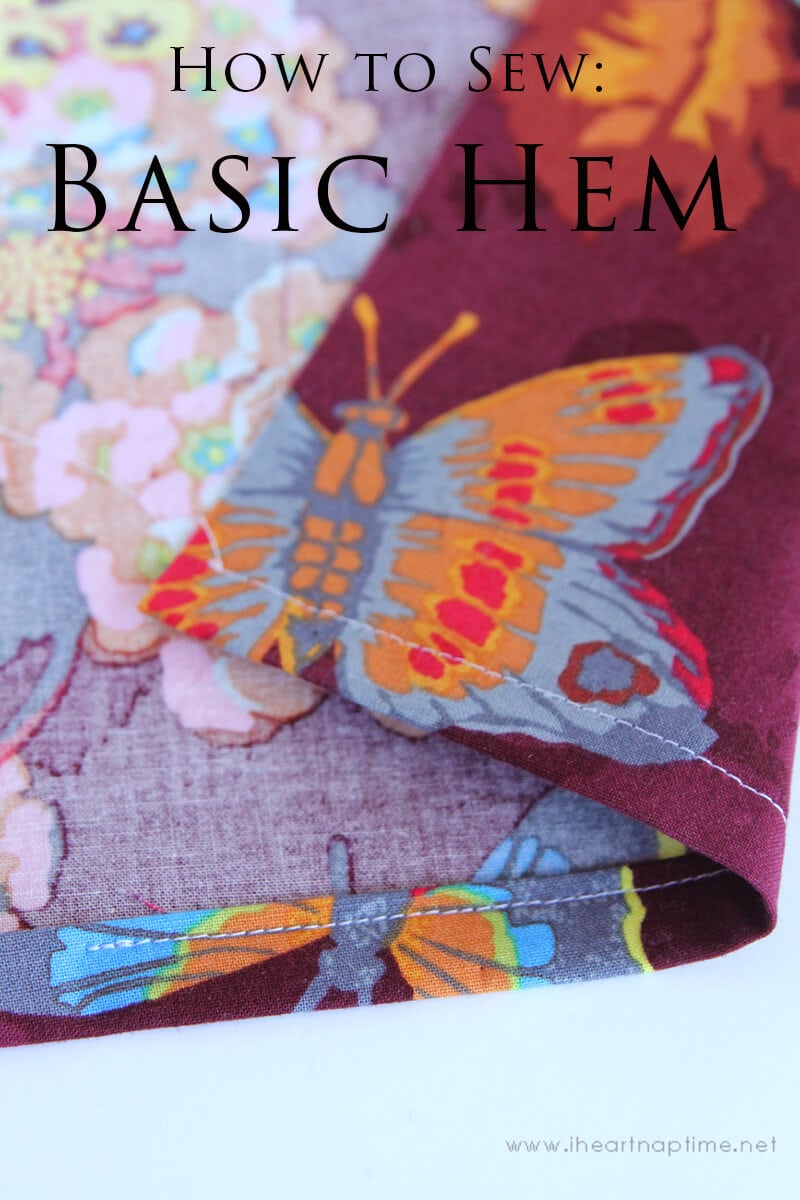 Supplies:
fabric to be hemmed
iron and ironing board
pins
hem measuring ruler
sewing machine and thread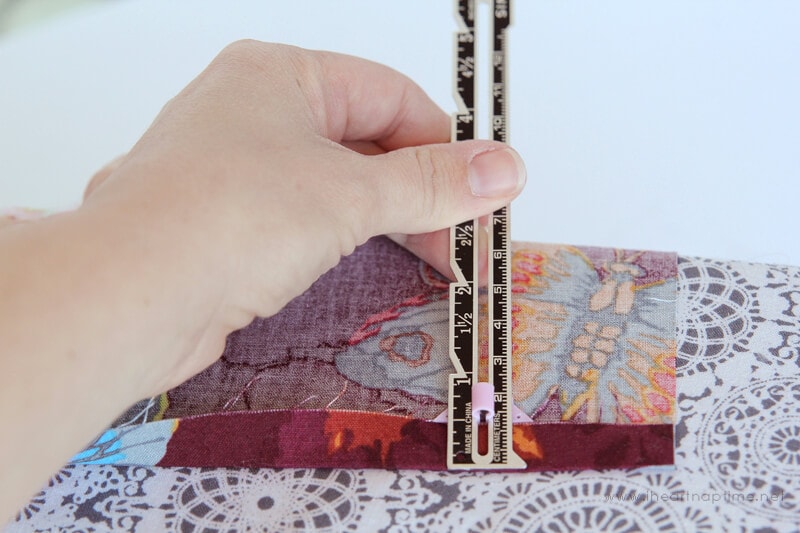 1. We're going to sew a 1/2″ double fold hem, which will result in a finished length 1″ shorter than the length before hemming. Place your fabric to be hemmed with wrong side up on your ironing board. Fold up the raw edge of the fabric toward the wrong side by 1/2″. Use a hem measuring ruler to accurately measure 1/2″.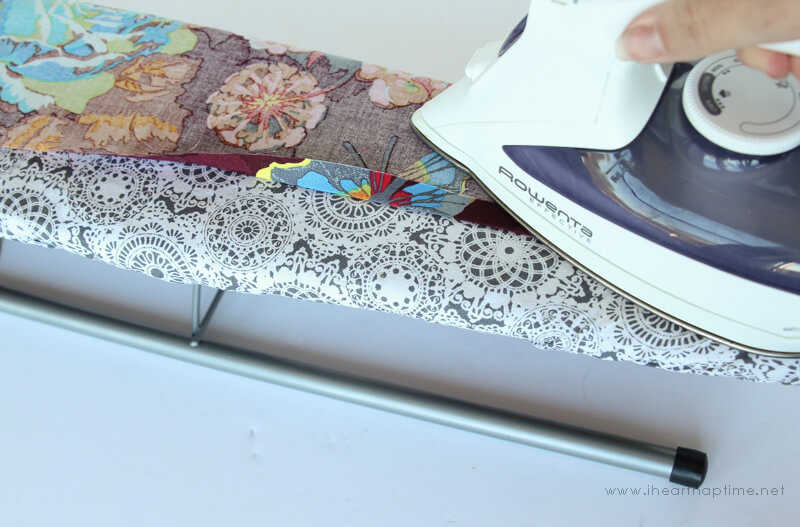 2. Iron the folded edge along the length of the edge you are hemming.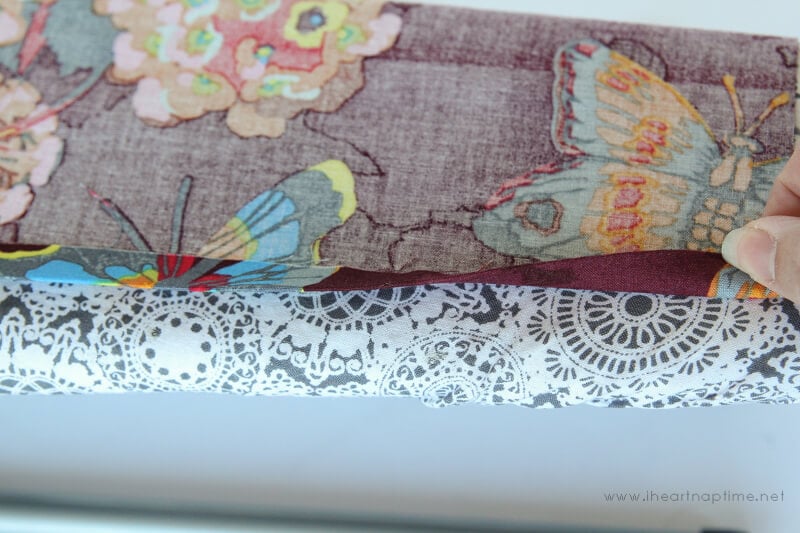 3. Fold the edge up a second time by 1/2″, containing the raw edge within the fold.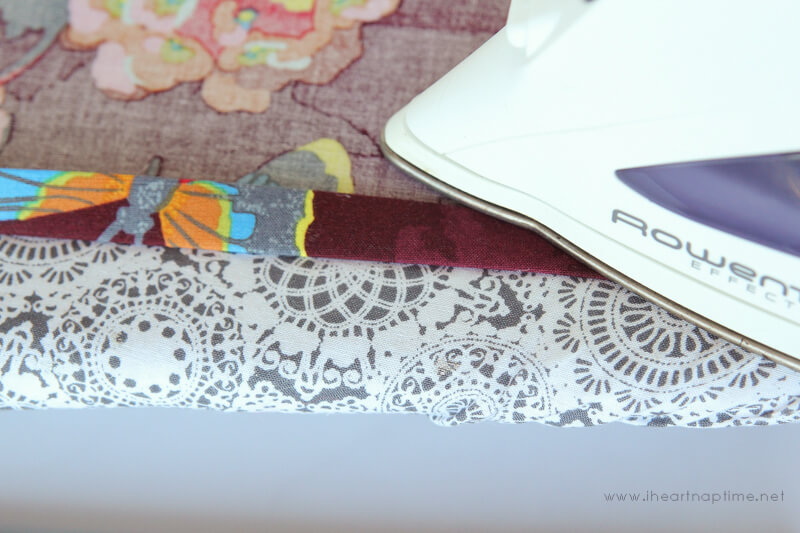 4. Press along the length of the hem again.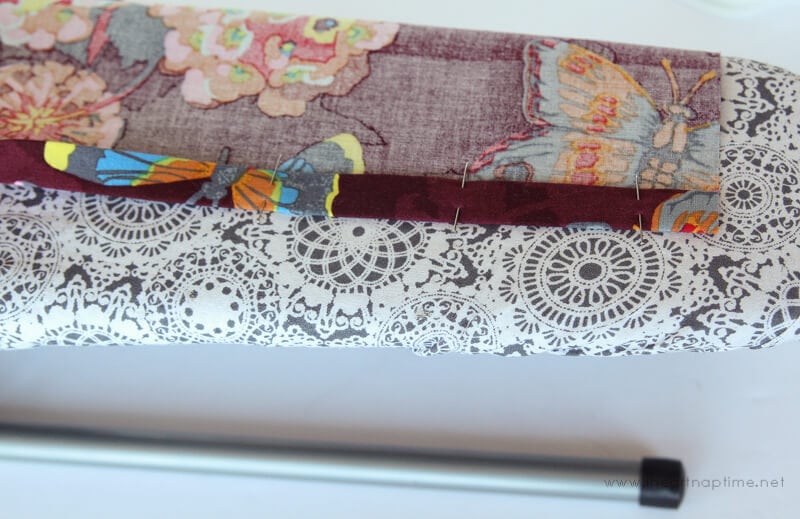 5. Pin the hem in place, if desired.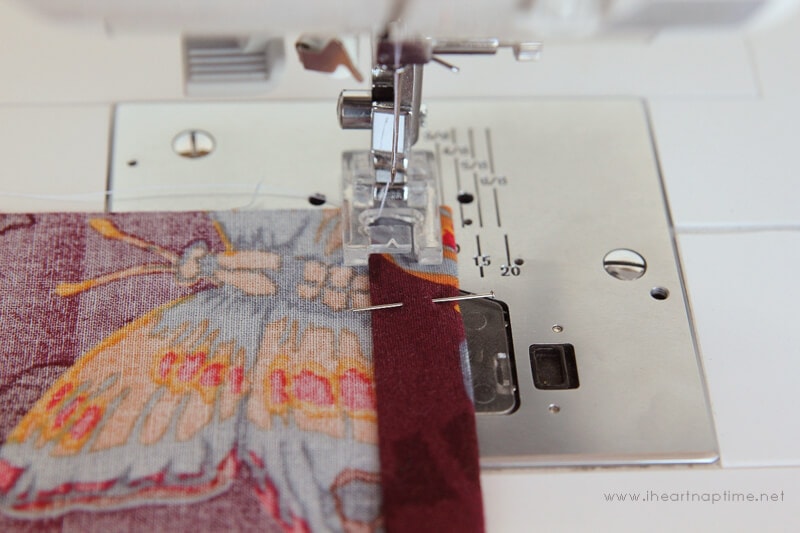 6. Stitch approximately 1/8″ away from the inner folded edge to secure the hem in place. Remove pins while sewing so that you don't sew over them. Note that the bobbin thread will be what is visible on the outer side of the finished hem. You can alternately sew from the top side – be sure to maintain a 3/8″ seam allowance so that you are catching the folded edge in your stitching. Be sure to stitch backward a stitch or two at the beginning and end of your line of stitching to "lock" the stitches in place. When you are done stitching, iron the entire hem a final time.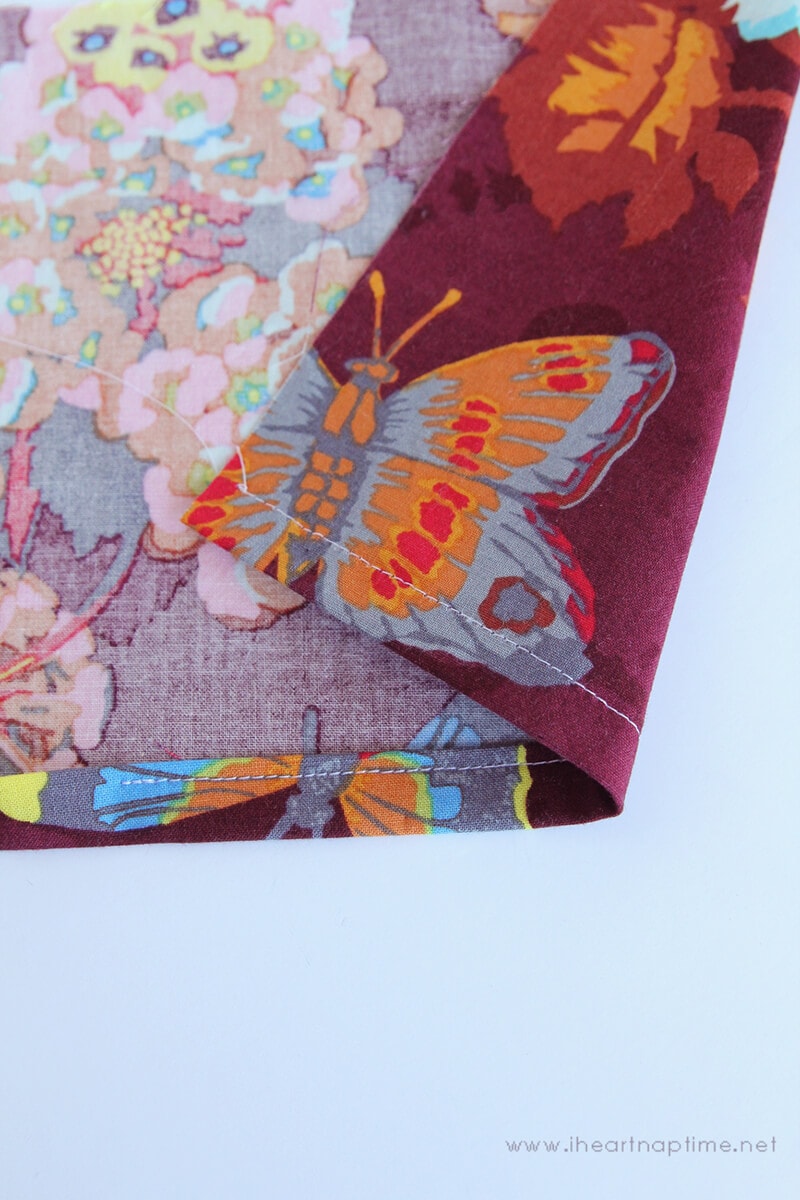 That's all there is to it! Double fold hems are great for finishing pant legs, skirts and dresses, even sleeves. Mastering this technique will have you well on your way to sewing and altering clothing! I'd love for you to stop over at Girl. Inspired. and see what I've been doing to get into the swing of spring!
See you soon!