DIY Spring Mason Jars and Free Tags
 DIY Spring Mason Jars and Free Tags -these make a cute and inexpensive gift!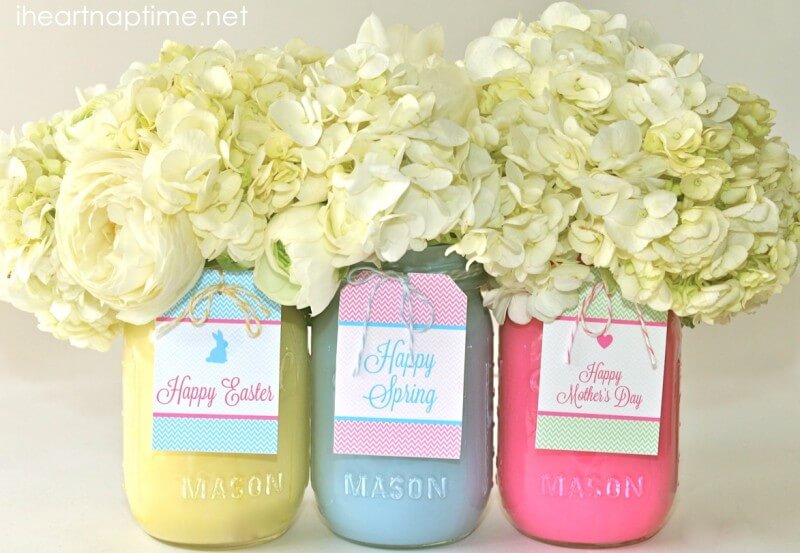 Hi I Heart Nap Time friends. Jenny Raulli from Bloom Designs Online happy to be back here sharing a spring gift idea and printable tags with you. I always feel like there are so many times in spring when I need a little gift to honor someone in my life. Whether it is my children's teachers for teacher appreciation week, neighbors for May Day, or other moms who help make carpool easier, now is a great time to have a basic go to gift to let these people know that they are important to you.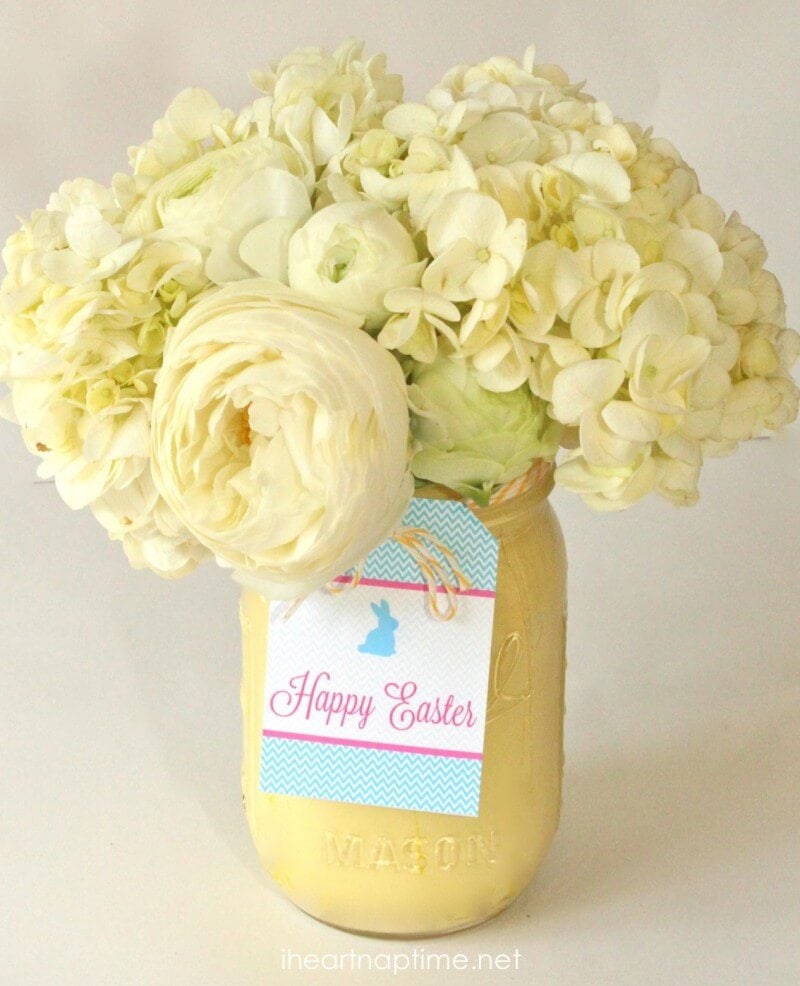 Since it's spring, what easier gift than flowers! They are popping up everywhere right now in Southern California. Painted mason jars make great container for these beautiful bouquets. These painted vases are easy to make and are a great project to have your children help you with. My four kids love picking flower from our yard!
Instructions:
To make them you will need mason jars (I always keep a bunch at home for different projects) and acrylic paint in any color.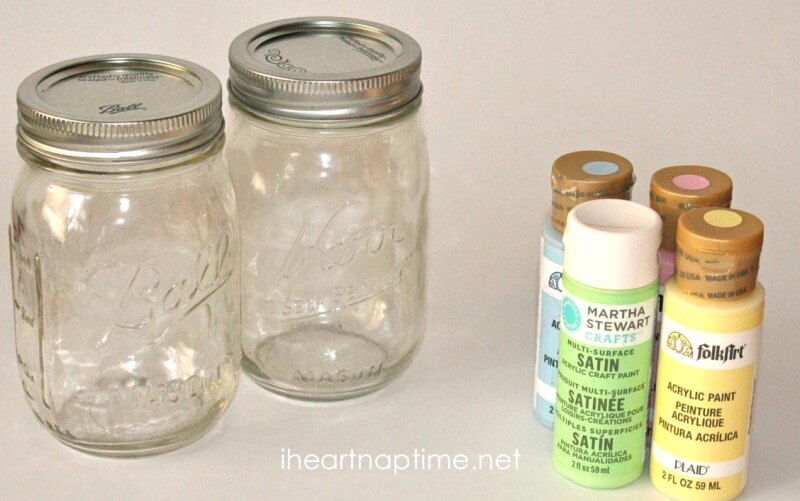 Put a big squirt of paint in the bottom of the jar. Secure the lid and shake well until the inside of the jar is completely covered with paint. By painting the inside of the glass, the vases have a nice glossy finish. Remove the lids and allow the jars to dry upside down over night on newspaper. Any extra paint may drip out. Once dry, fill with your favorite flowers.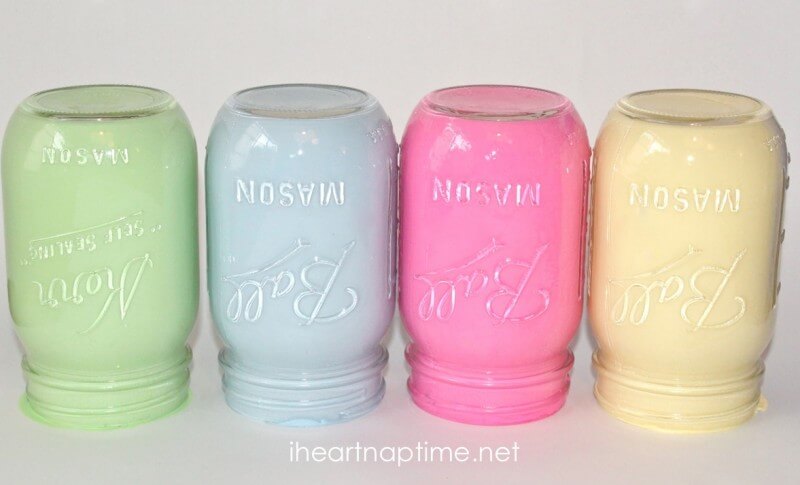 Spring free printables
Download and print tags using your color printer. Right click on the image and then print and cut the tags.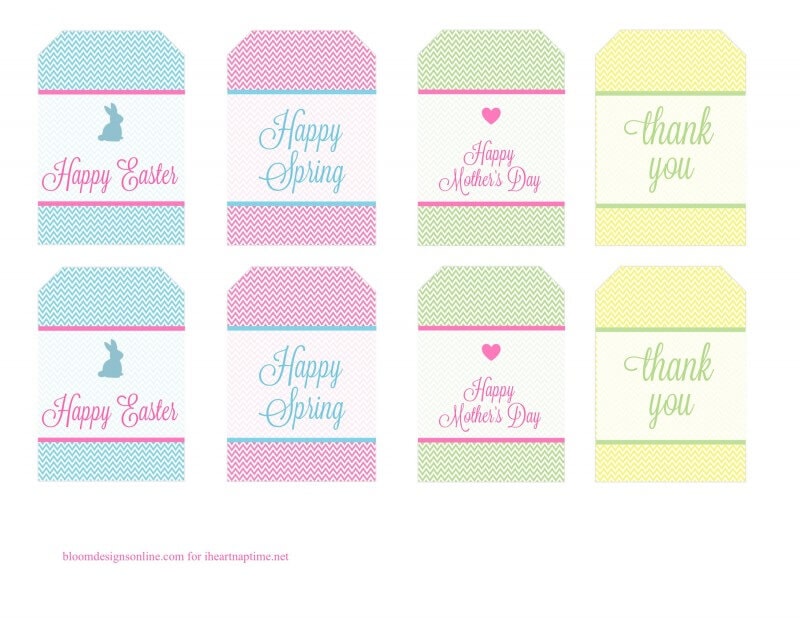 Attach tag with twine or other ribbon and share. You will certainly brighten someone's day. These tags work work great for other gifts as well.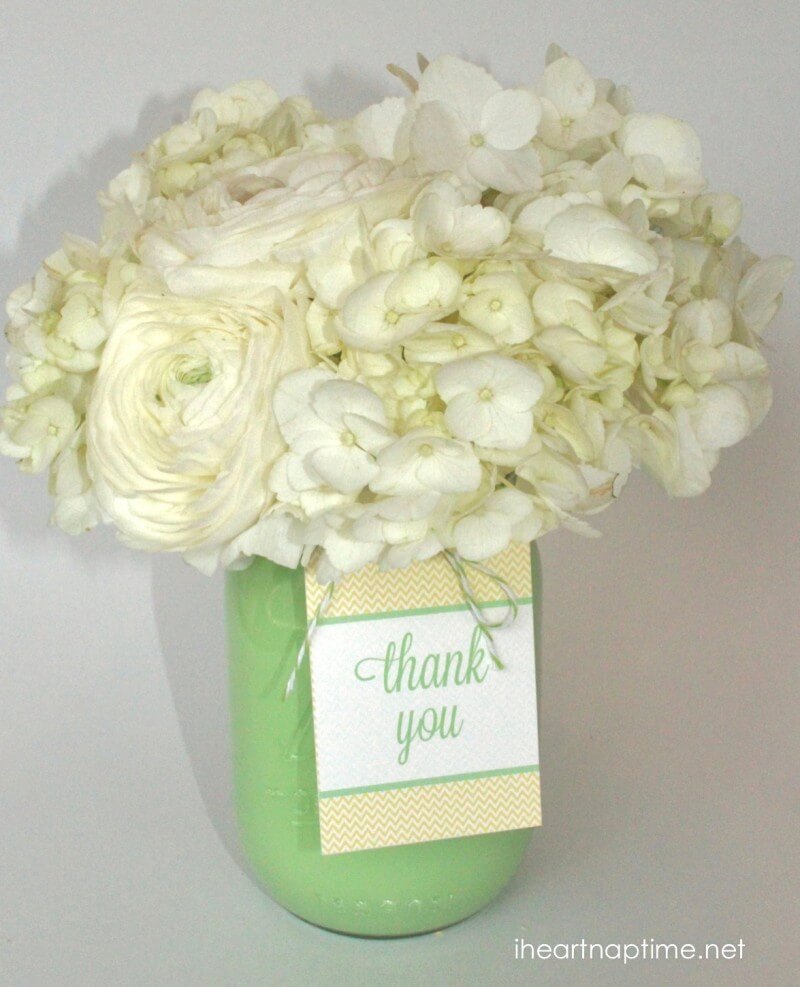 I am happier just looking at them. 🙂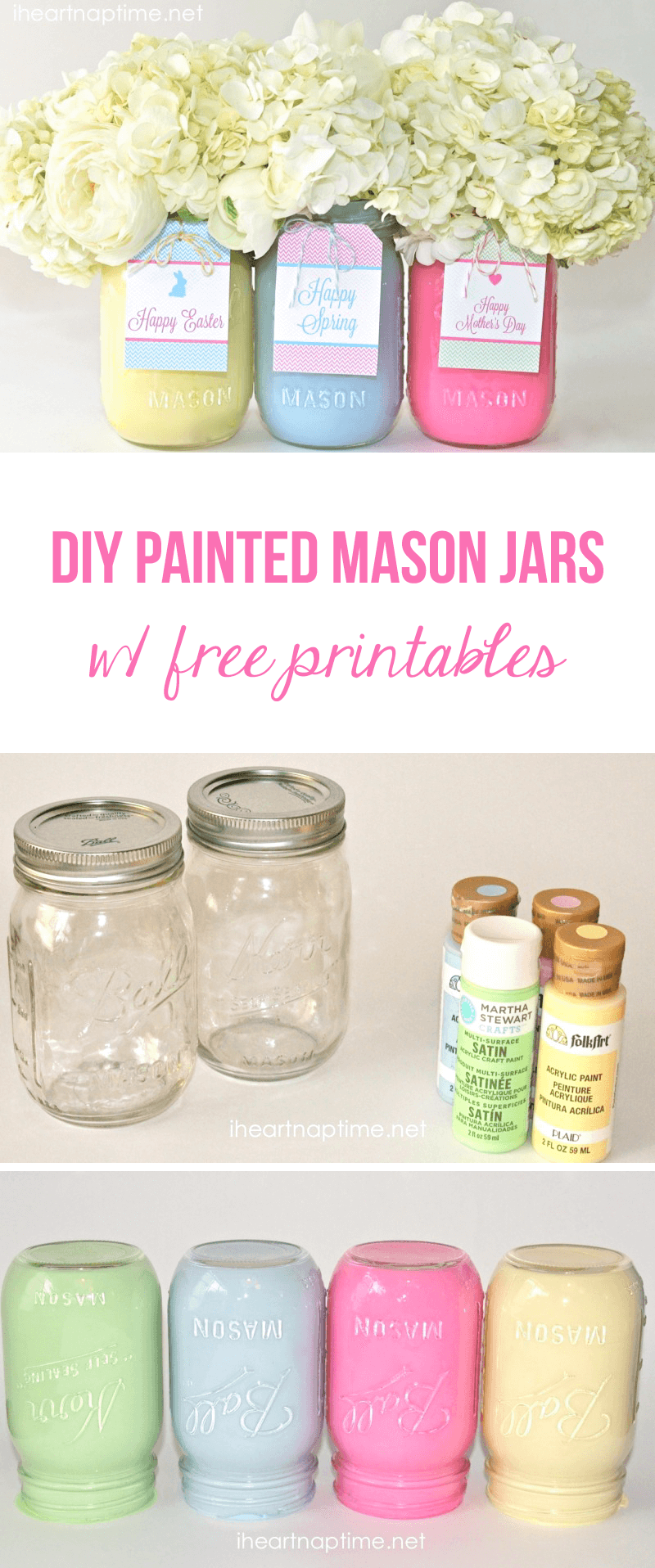 Looking for more DIY crafts? You'll love these too: