Hi! It's Kiki from Kiki and Company. Today I have the perfect gift for the father in your life who loves tools…a toolbox coupon book!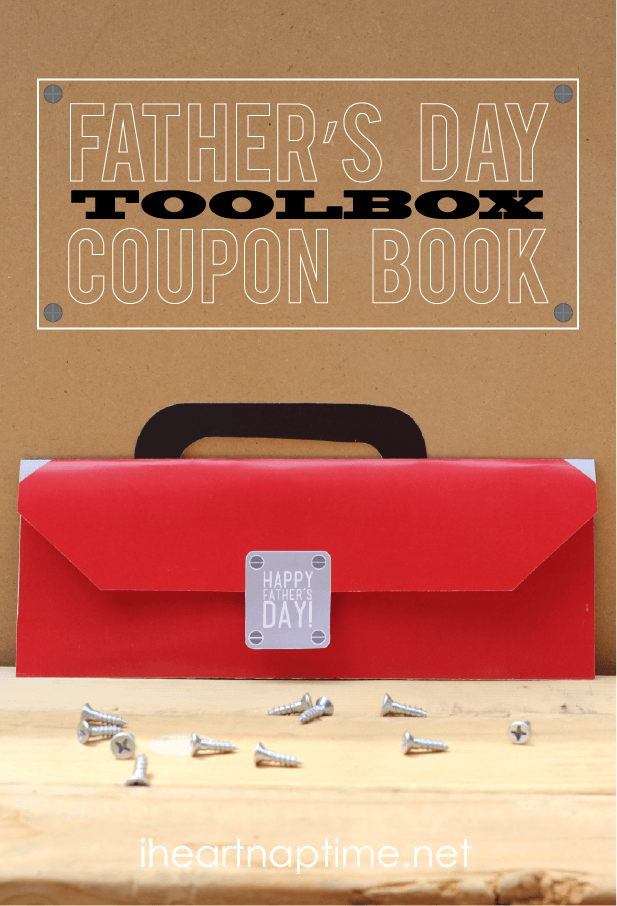 Father's Day is just around the corner on June 16th, and I wanted to put a spin on a popular gift for dad…the coupon book. Does the dad in your life LOVE tools? If so, this is the coupon book for him! There is a whole set of tools for him and even a sweet toolbox to hold them in!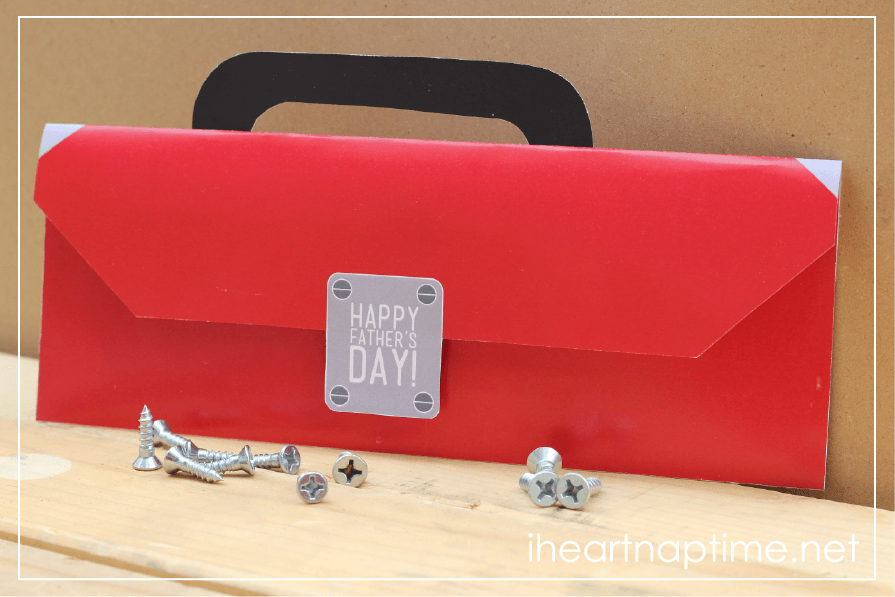 And inside the "box" you will find these: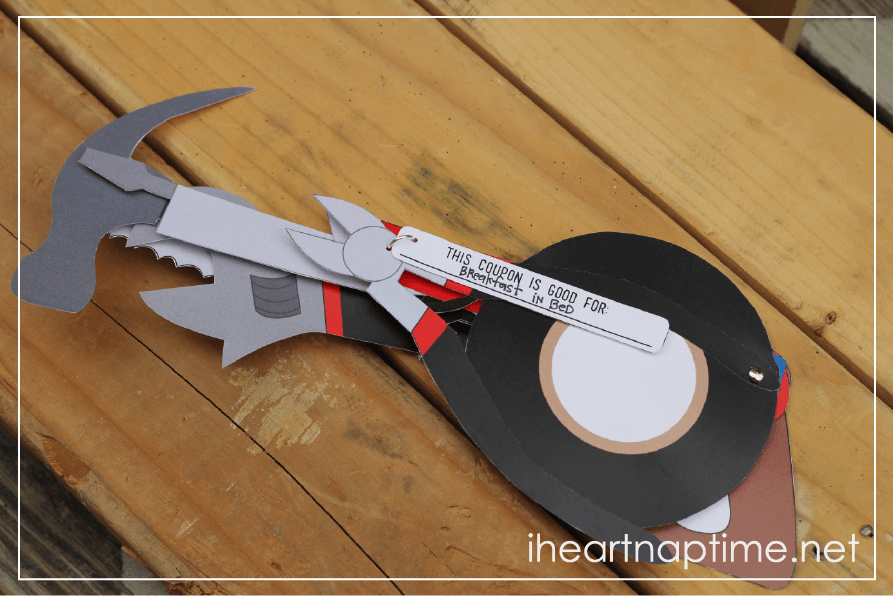 There are so many ways you could put this together. I simply punched a hole in the bottom of each of the tools and put them together with a brad, but they would also be so cute just individually put in the "toolbox".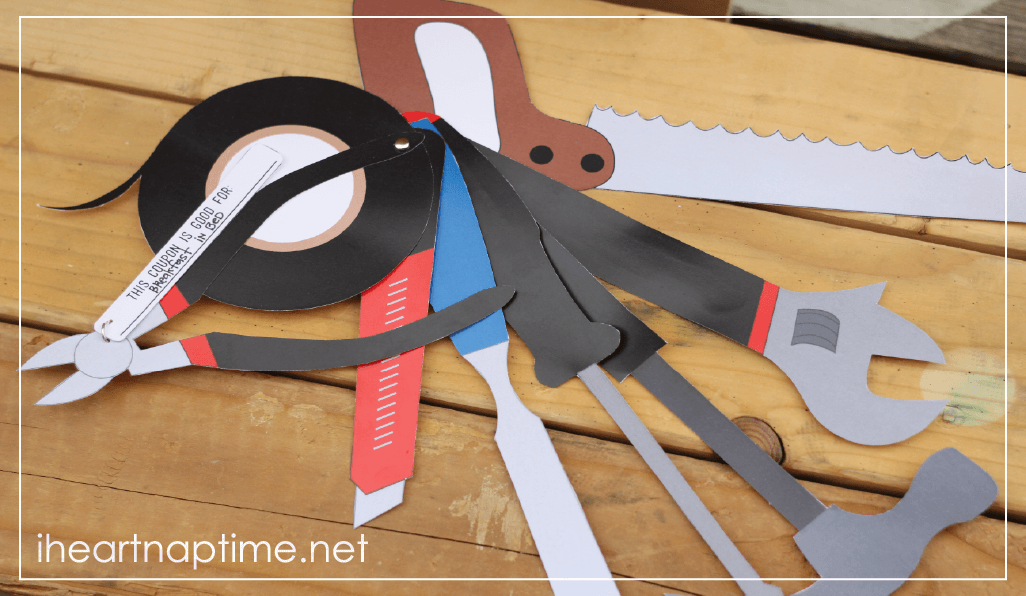 To put the toolbox coupon book together you simply need:
free printables
scissors
glue
small hole punch
a brad
and a closure of some kind for the toolbox…I used velcro.
1-Cut out all of the pieces. Each tool comes with a coupon tag that can either be placed on the tool with a jump ring: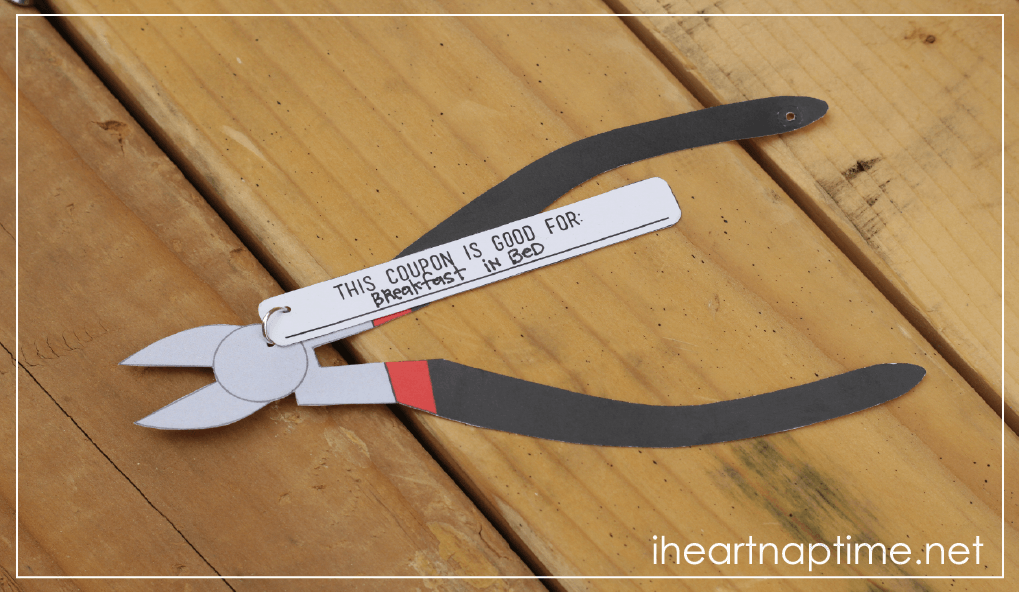 or that can be glued directly on the back: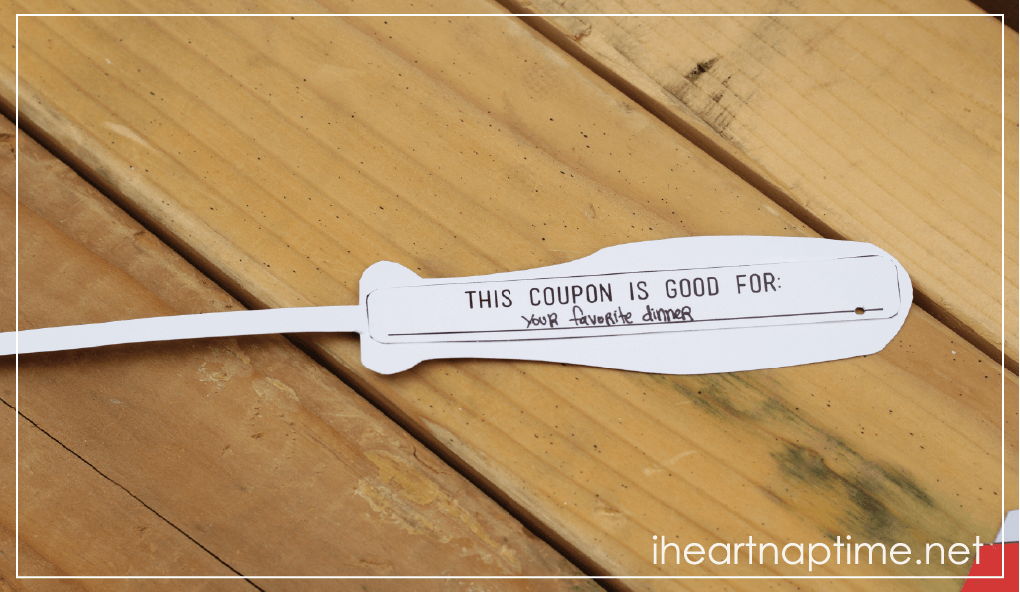 2- Attach the coupon tag according to your preference
3- Punch a hole in the end of each tool and add brad to make into a book…OR leave each tool separate. (Afterall, you are making a spiffy toolbox to put them in!)
4- Crease the large red rectangle on the fold line. Crease the flap 1″ down from the top. Glue the flap onto the back of the folded rectangle. Glue the sides of the rectangle. Glue handle on back. Your toolbox is now finished and just needs something to close it. I used velcro on mine (right under the "Happy Father's Day" rectangle), but feel free to use what you have on hand.
5- Write out your coupons and place them in the toolbox and celebrate that you have a thoughtful and fun gift to give the dad in your life!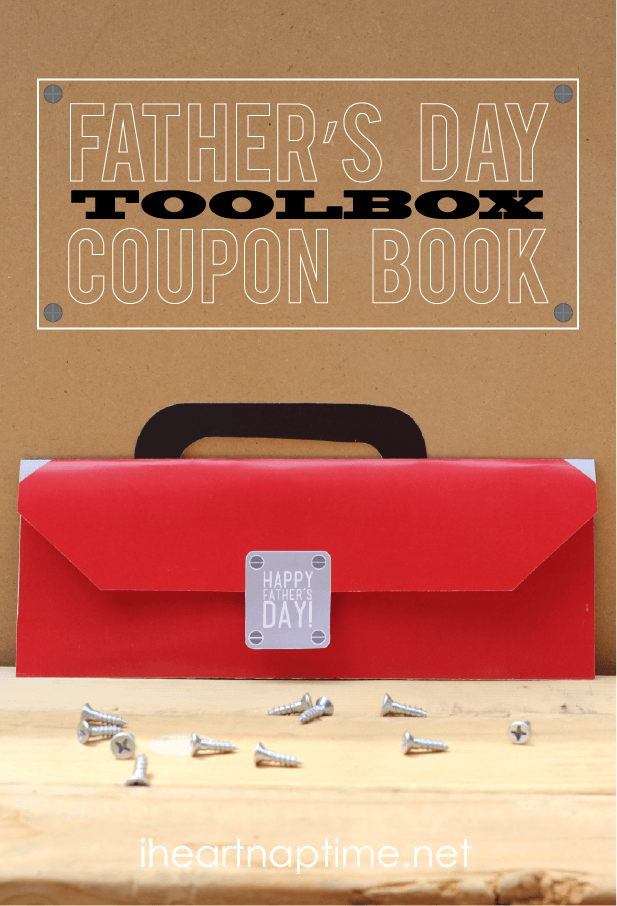 To download FREE Father's Day coupon book printable
I hope you have the happiest of all Father's Day and that you help that dad in your life know just how special he is!


Free Mother's Influence Print // Free Mother's Day Print // Free Superhero Father's Day Printable Set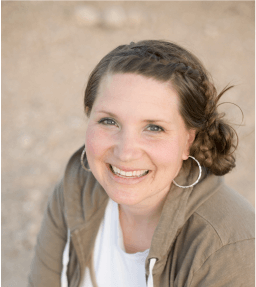 Hi! I'm Kiki Comin, the creator and editor of Kiki and Company, where you will find free printables, fun projects and lots of DIY inspiration. I am a wife, a mother to 4 amazing kids, and I love to create in my "down time".Creating keeps me sane, keeps me inspired and helps me see the world in a whole new way. I love to sew, bake and decorate, but my favorite thing to do is create meaningful printables. At Kiki and Company you will find printable art for walls to activities for kids and everything in between. I recently opened a digital design shop where you can find many of my new designs. Mostly I love blogging because life is really SO good, and I love sharing part of mine with you! You can also find me at Pinterest, Facebook, and my shop!