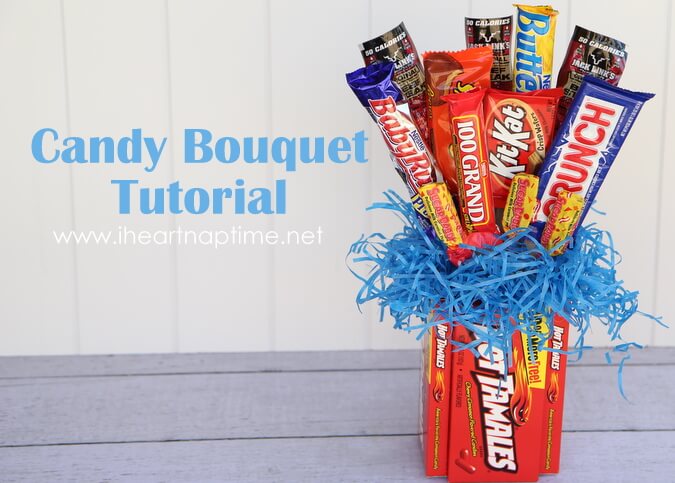 Hello my friends! Happy Tuesday! Yesterday me and my hubs celebrated our Anniversary, so I thought it would be fun to make him a candy bouquet to celebrate. We used to make these in Student Council as teacher gifts. They're great for Birthdays and Father's Day gifts as well. Here's what you need to get started…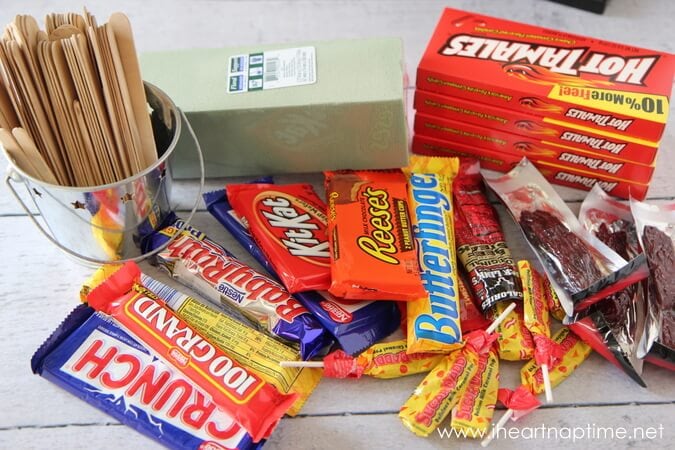 Supplies:
styrofoam block
popsicle sticks
10+ candy bars
hot glue
raffia or tissue paper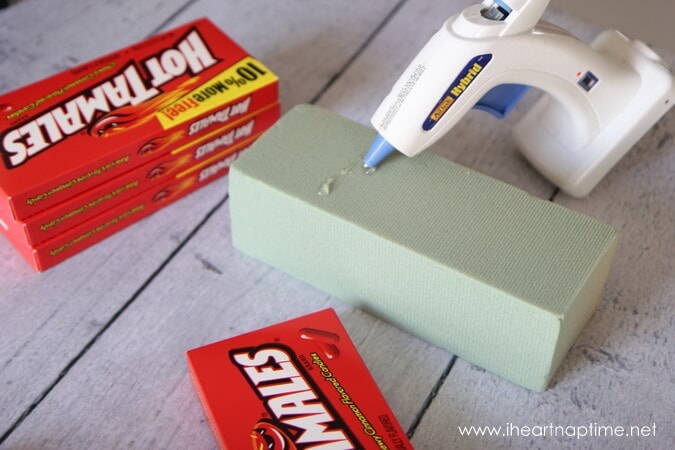 The first thing you'll do is glue a box of candy around each edge of the styrofoam.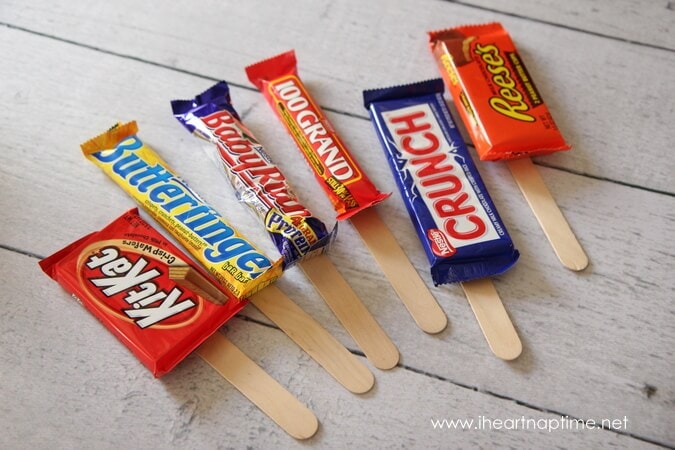 Then you'll glue the candy bars onto the popsicle sticks.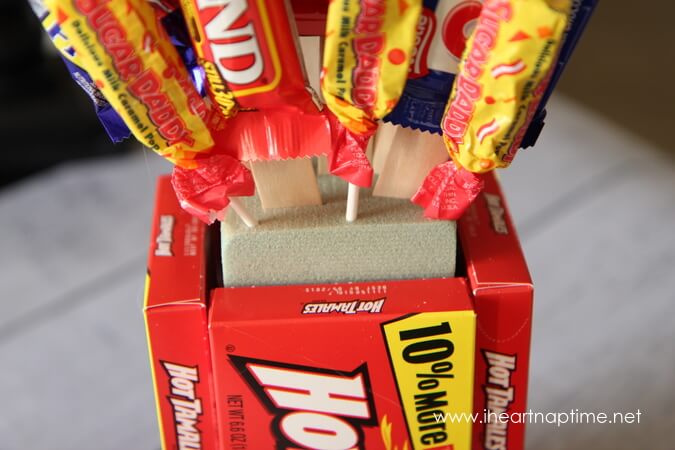 Once the glue is dry, stick the candy in the styrofoam to create your bouquet. To hide the popsicle sticks, you can glue raffia or tissue paper around the edges.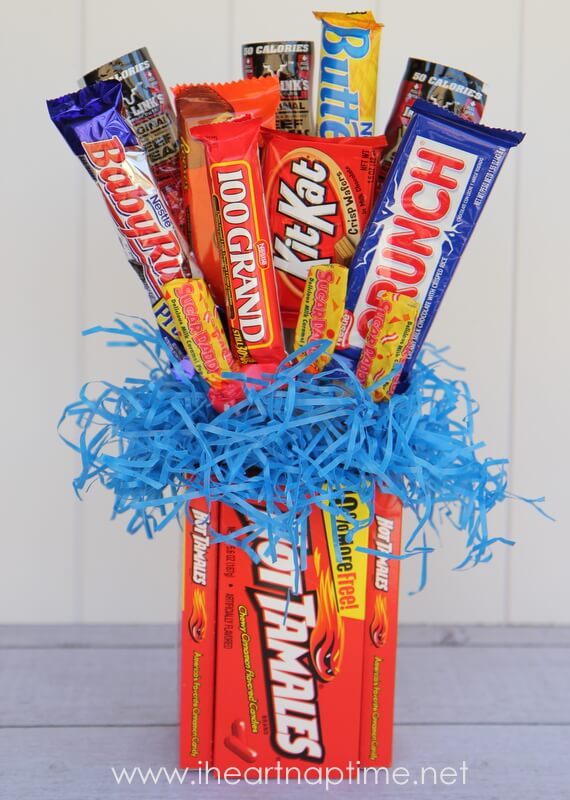 That's it! Pretty simple gift, that everyone loves!
Seriously who wouldn't love to receive a bouquet full of candy?! 😉