I can't believe the Crazy Christmas Event is already over. Don't worry… I'm sure I'll be sharing more projects with you. 😉 There has been so many wonderful ideas shared. I'll be doing a round up very soon.
This year for our "Christmas count down," we decided as a family to do something a little different. We will be doing 25 days of service. Now that my kids are getting older I really want them to understand the true meaning of Christmas. I want them to know and recognize why we celebrate this holiday. The other day my son asked when Santa was bringing him presents and it was then I knew I needed to teach him more about the true meaning of Christmas.
This year for our advent we will be doing an act of service each day. I am so excited to start this tradition!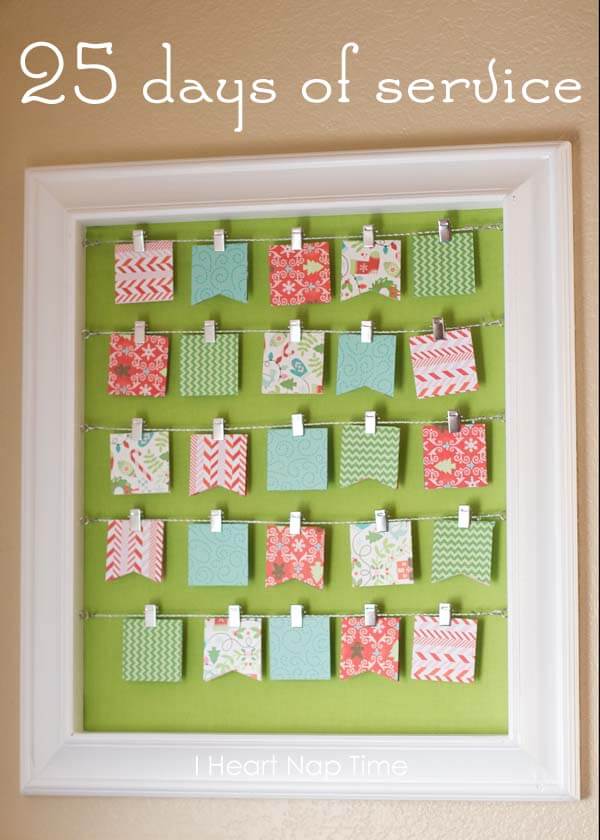 25 days of service
I wanted a fun way to display the "countdown," so I used the Silhouette advent calendar (which BTW will be 40% off on Black Friday w/ code NAPTIME) to display each day of service. You could also make this very simple and inexpensive by sticking the pieces of paper in a jar.
Instructions: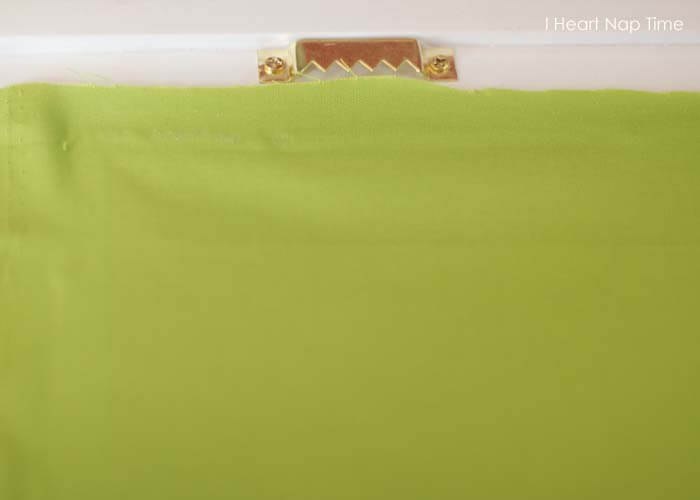 1. The first thing I did was cut my fabric and hot glued it to the back of the frame. It doesn't have to be perfect… no one will see it. 😉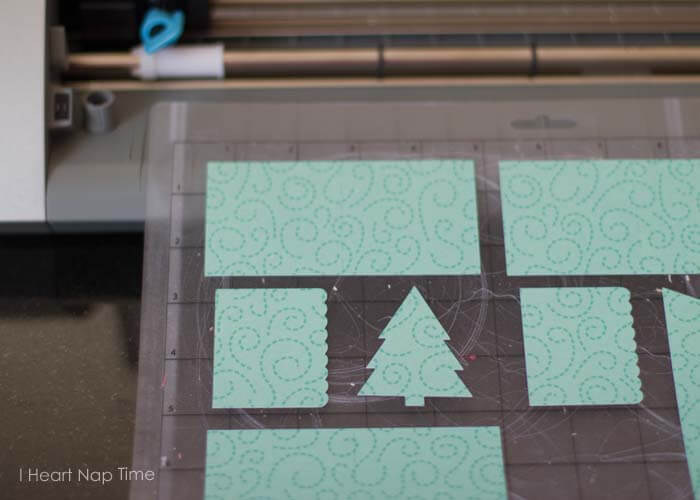 2. Then I cut out my desired images with my CAMEO (which will also be on sale w/ code NAPTIME on Black Friday). I used the free downloads that came with the advent calendar.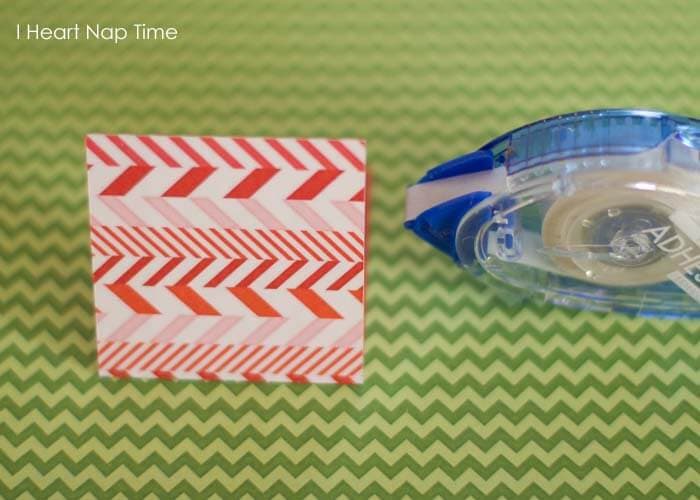 3. Then I glued the sides together to create an envelope for the pieces of paper.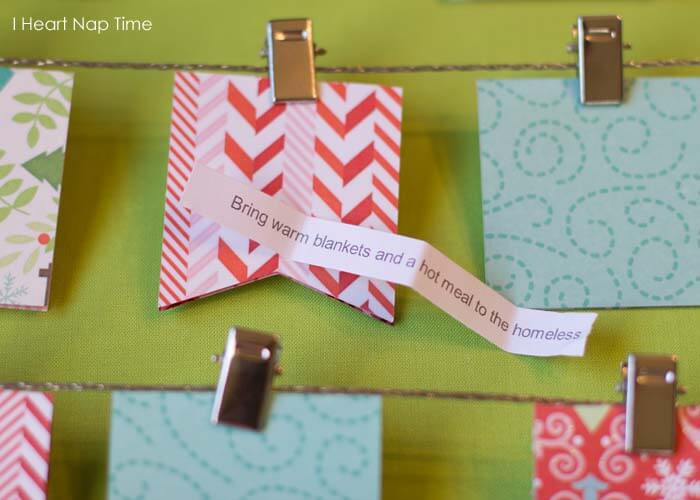 4. Next I printed out all of my paper and cut them in strips. You can use my 25 days of service found HERE or come up with your own. It doesn't have to be something huge… simple acts of kindness make all the difference. I found a lot of my ideas on randomactsofkindness.org.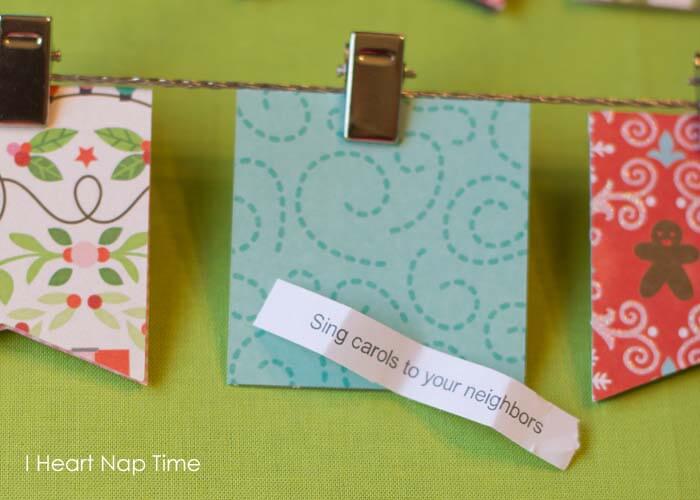 5. Last I folded my papers and stuck them in each envelope.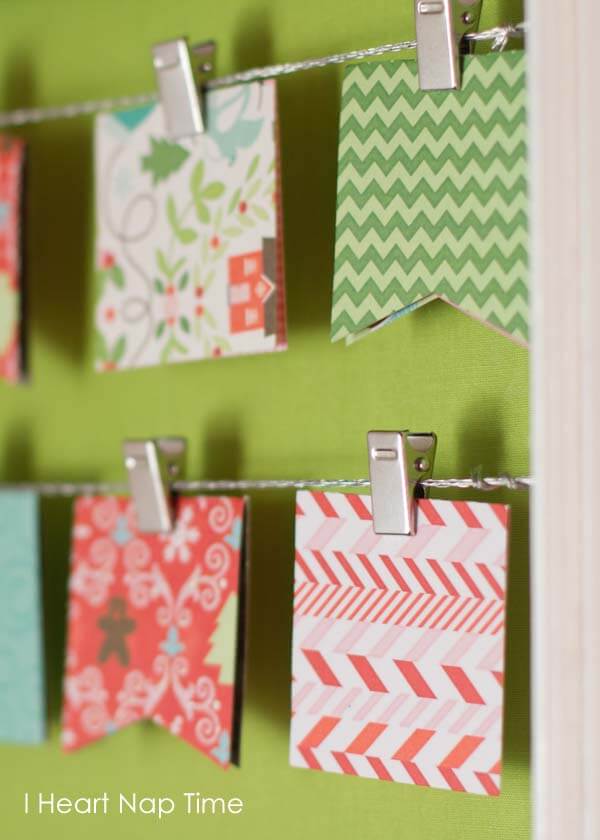 I didn't number my days, because I thought it would be fun to randomly pick different papers. I'm really excited to start this tradition with my family. Hopefully it will inspire you to start this tradition too. You could even do the "12 days of Christmas" or dedicate a weekend this December.
I hope this Christmas season, we may follow in His footsteps and remember the true meaning of Christmas.