FREE Back to School Printables (K-12)
Free printable back to school signs for grades K-12.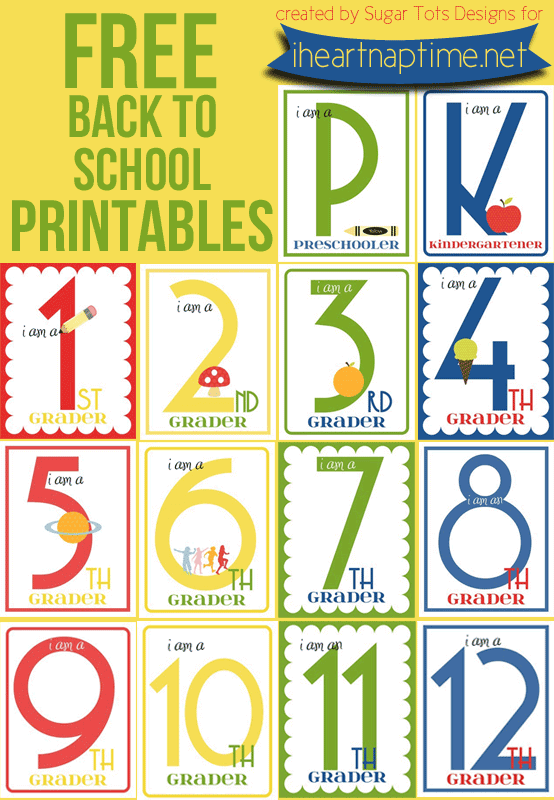 This month's printable was inspired by those ever popular "first day of school pictures." This is my little mans first time going to school and I wanted a way to look back at these pictures and instantly know what grade he was in. So, I created these back to school printables  for my kids (and yours) to hold as they advance through school.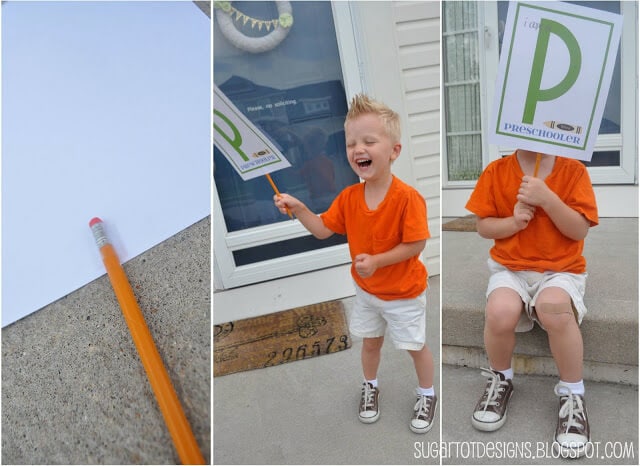 Back to school FREE printables
Download and print the images out on card stock and tape them to a pencil. These are SO cute! I can't wait until next year so we can use them at our house!