What to do with Christmas cards
Thanks for stopping by! To get the newest recipes subscribe or join us on facebook or pinterest.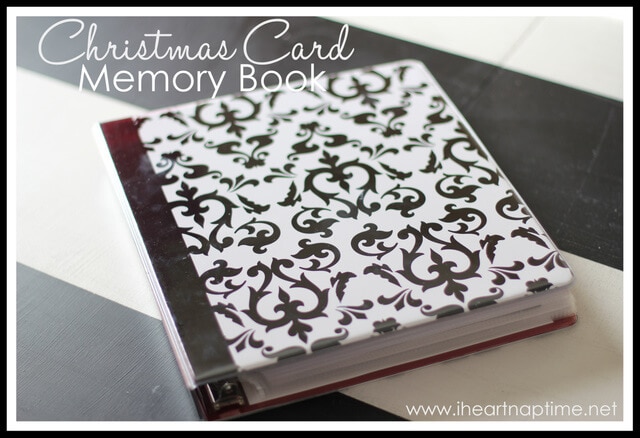 One of my favorite things about Christmas is getting Christmas cards in the mail. It's so fun to see pictures from friends and family and I love putting them up on display in my home through the holiday season. However after Christmas is over… I'm always wondering what to do with Christmas cards.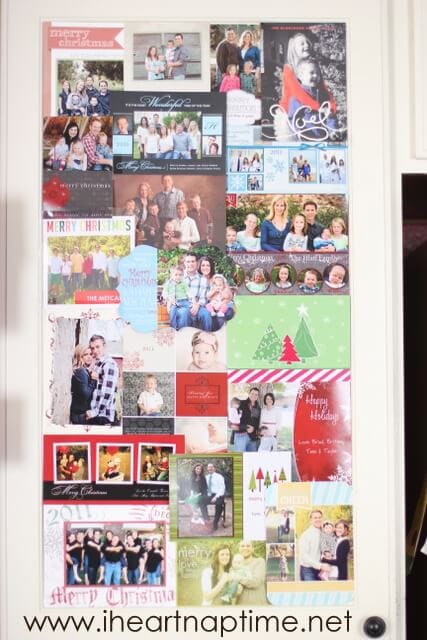 However, do you ever wonder what to do with Christmas cards after the season is over? I have always filed them away, but to be honest, they've stayed nice and snug in that filing cabinet.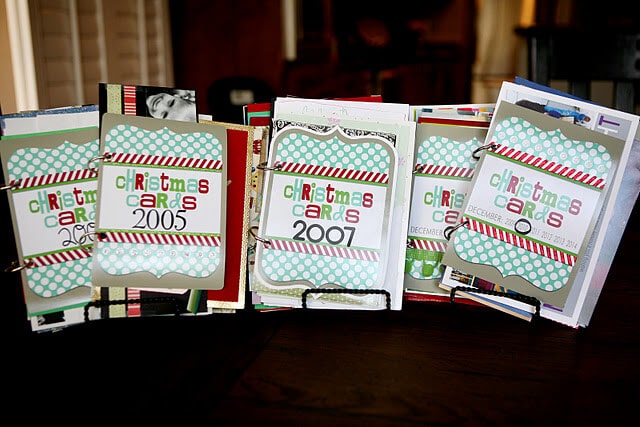 I came across this amazing idea from the girls at Eighteen 25 and knew I had to make one of these books. They have a FREE printable you can download here. I LOVE how theirs turned out, but I knew with my two little munchkins I needed to have  my book bound and protected.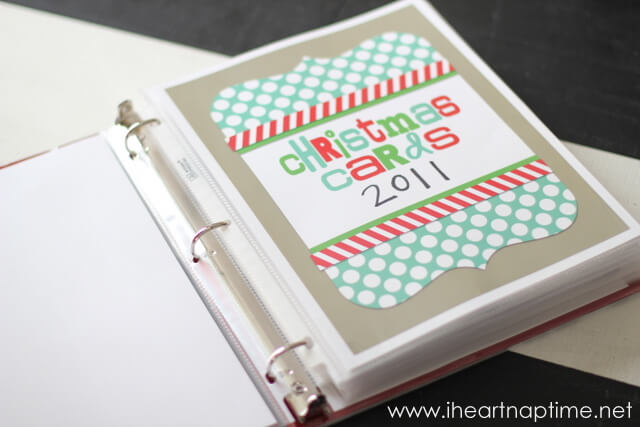 So I headed over to my local Office Max and found a cute binder. I'm like a little girl in a candy store walking into Office Max. Is that weird? I love buying new office supplies. I also had about 10 copies of the printable made. My grand total was around six bucks. Not too shabby!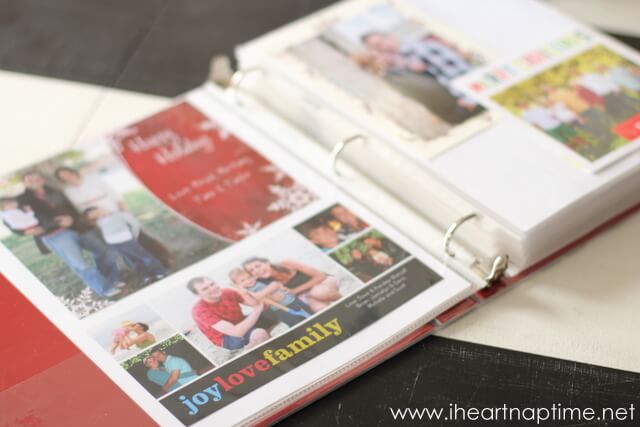 I needed to get this project done asap, so I SIMPLIFIED it big time. I just taped the cards on 8×11 sheets of  white card stock and stuck them in a page protector. A lot of the pictures still had tape on them, which made it even easier! There was absolutely no stamping or glitter involved and I'm okay with that. I'm learning to simplify my scrapbooks… there's just not enough time anymore. 🙂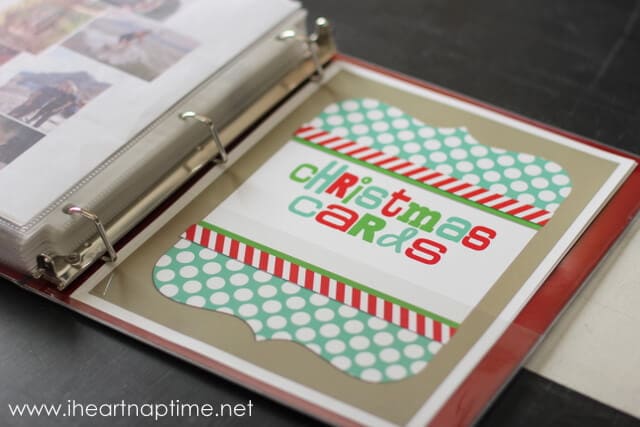 I finished 2011, 2010 and 2009 and stuck the rest of the printables in the back of the book. It was fun looking back through the years. My kids loved flipping through the book and pointing to their cousins. This will be a fun keep sake to have for years to come.
So I'm curious… what do you do with your old Christmas cards?