Valentine Paper Heart Garland
Hello I Heart Nap Time Readers, Jen here from Craft-O-Maniac. EEK- I am so SO excited to be a part of Jamielyn's contributor team. Jamielyn is super sweet, darling, talented, and I love her blog.. so this is really such an honor!
Today I am going to be sharing with you something UBBBBBBER EASY! I no its easy for most of you all to shy away from DUN DUN DUN… "The Sewing Machine" BUT.. this project a 5-6 yr old can do (under guidance of coarse). TRUST ME!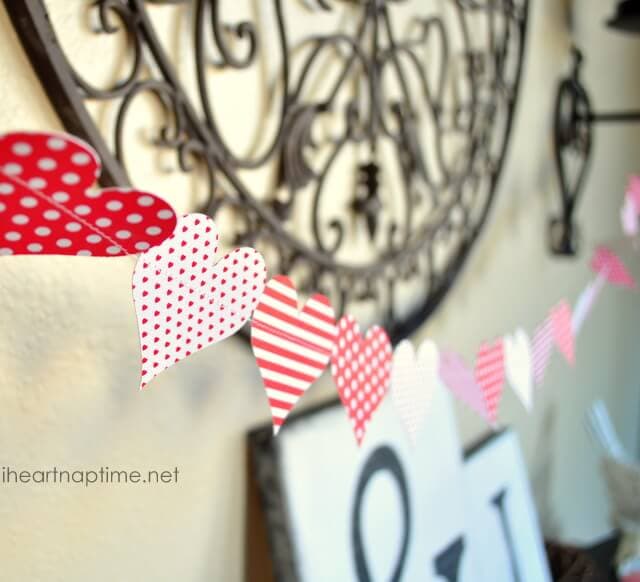 How To: First I cut out a bunch of 2 inch hearts from my Cricut machine. You can use either the Cricut or Silhouette machine. You could also easily do this with a heart punch, or free hand. I cut out a total of "20" hearts. Then I laid out my pattern in a row on my craft table. I used white thread in my sewing machine and one by one just did a straight stitch through each heart, pretty much down the center. Just make sure you have your hearts ready to go one right after the other, almost like the sides of the hearts are touching. The foot of your sewing machine kinda grabs the heart and sets it into place so to speak. Sew them all until everyone is done.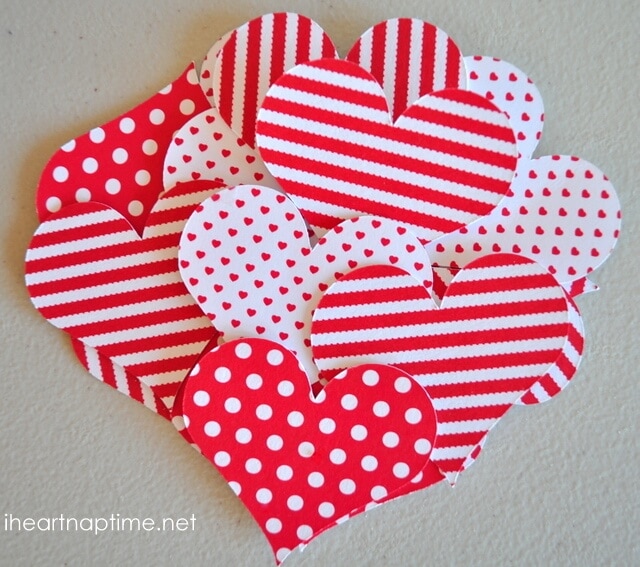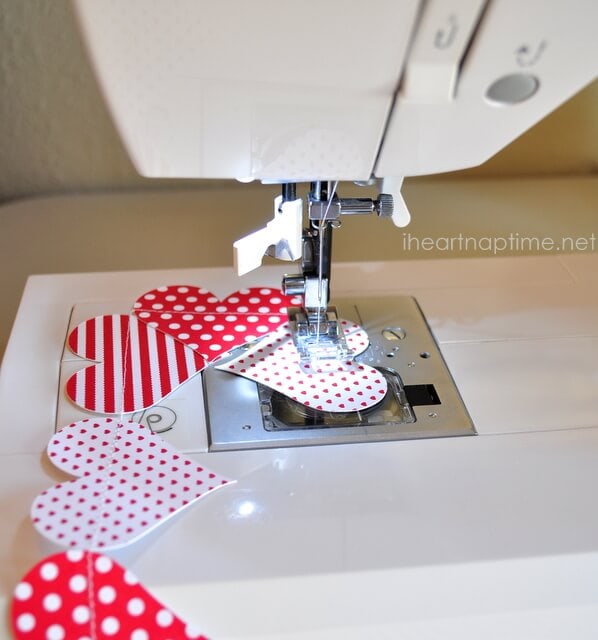 Keep on threading them through until you reach the last heart.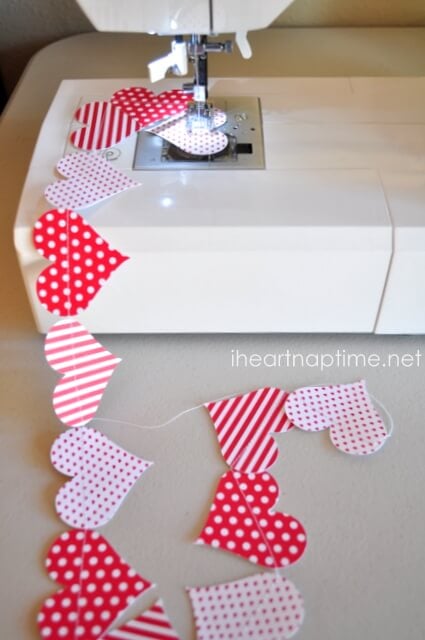 NOW you have a "Valentine Paper Heart Garland." This craft is SO VERSATILE. You can create it with so many fun patterned papers. I used all my paper from the CanvasCorp.com.
I hung my garland above my piano from one sconce to the other. I think it finished the look of my "FESTIVE LOVE SPACE."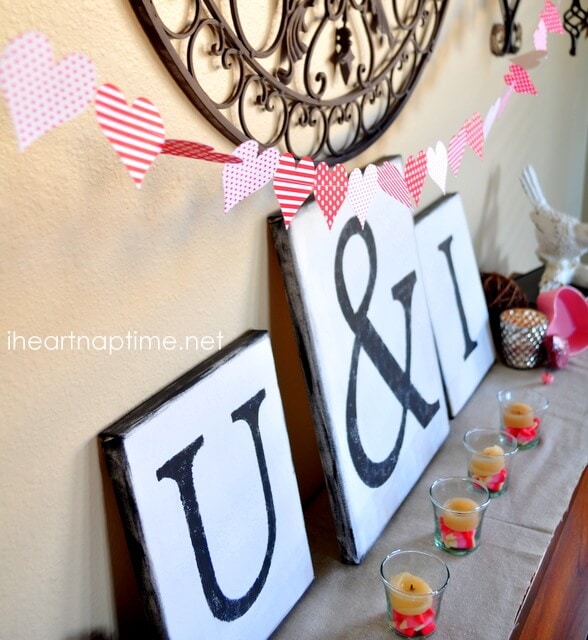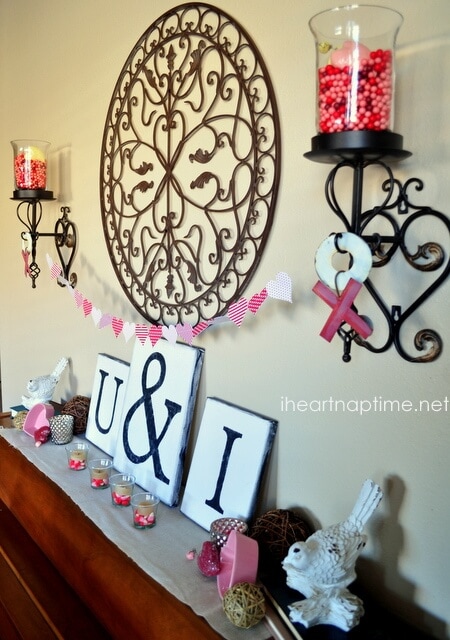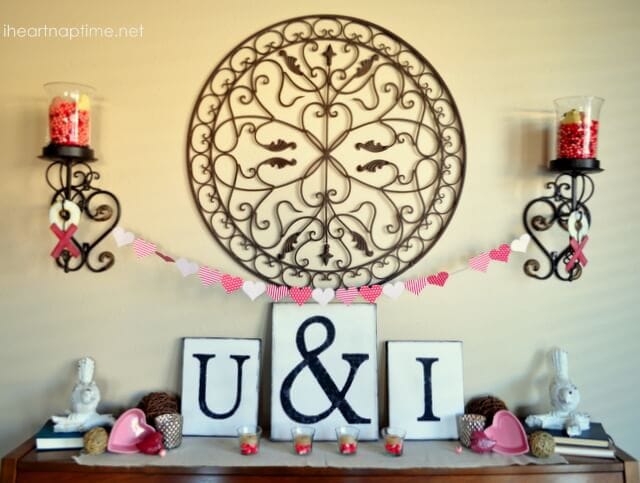 I sure love to craft, bake, sew (easy sewing), decorate and just be creative all around. I truly love the holidays and really get into extra decorating and crafting during any festive season. Here are a few other holiday creations I whipped up.
Peanut Butter Valentine Rice Krispie treats, read more here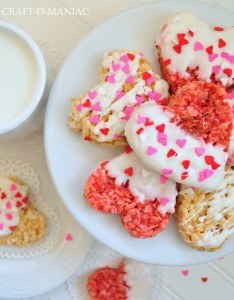 and my DIY Fabric Valentine Envelopes, which would make a great advent calender too. Read more here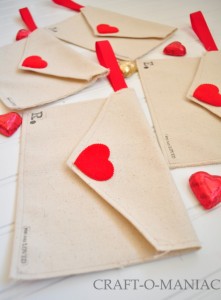 Well, that was sure fun. I  love meeting new people, and would love for you all to stop by COM or visit me on FB.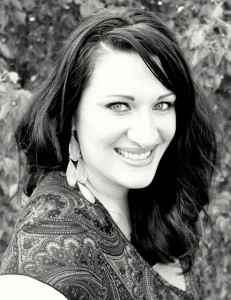 Thanks a bunch Jamielyn. xo jen