Valentine fruit cups- the perfect non-candy Valentine idea for your little ones!
Can you believe Valentine's Day is just around the corner? My kids are getting so excited. They brought home their class lists yesterday and have been anxiously waiting the holiday. Today, I have a fun little gift idea and have a free printable download for you that can easily be wrapped around your favorite fruit cups. These would make the perfect addition to your kids lunch box or a fun idea for classrooms that don't allow candy.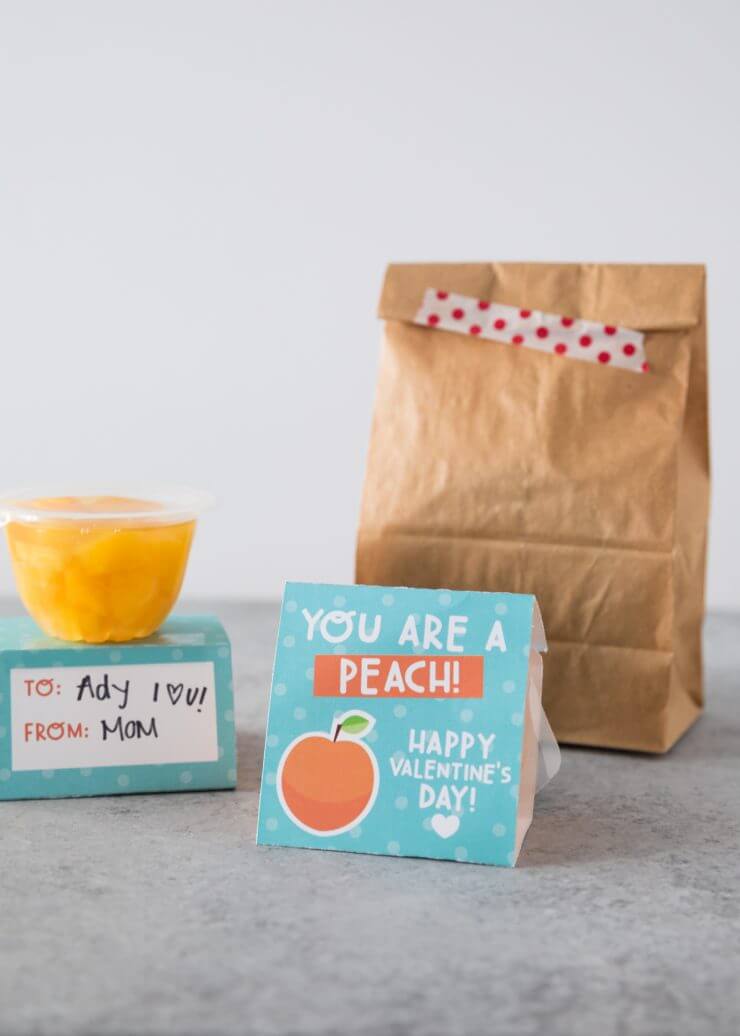 This post is brought to you 
DOLE
 My kids favorite snack to grab after school is Dole fruit cups. They are so easy and convenient for my kids to grab out of the cupboard. Our favorite flavors right now are the mandarin oranges and peaches in strawberry gel. I also love adding the peach & mango on top of my oatmeal in the morning. SO yummy!
Most days I barely get their lunch made, but on special holidays, I like to include a little note/printable. I thought it would be fun to make a fun printable to go with their fruit cup for their lunch on Valentine's Day. However these would also make a fun Valentine for school classrooms as well.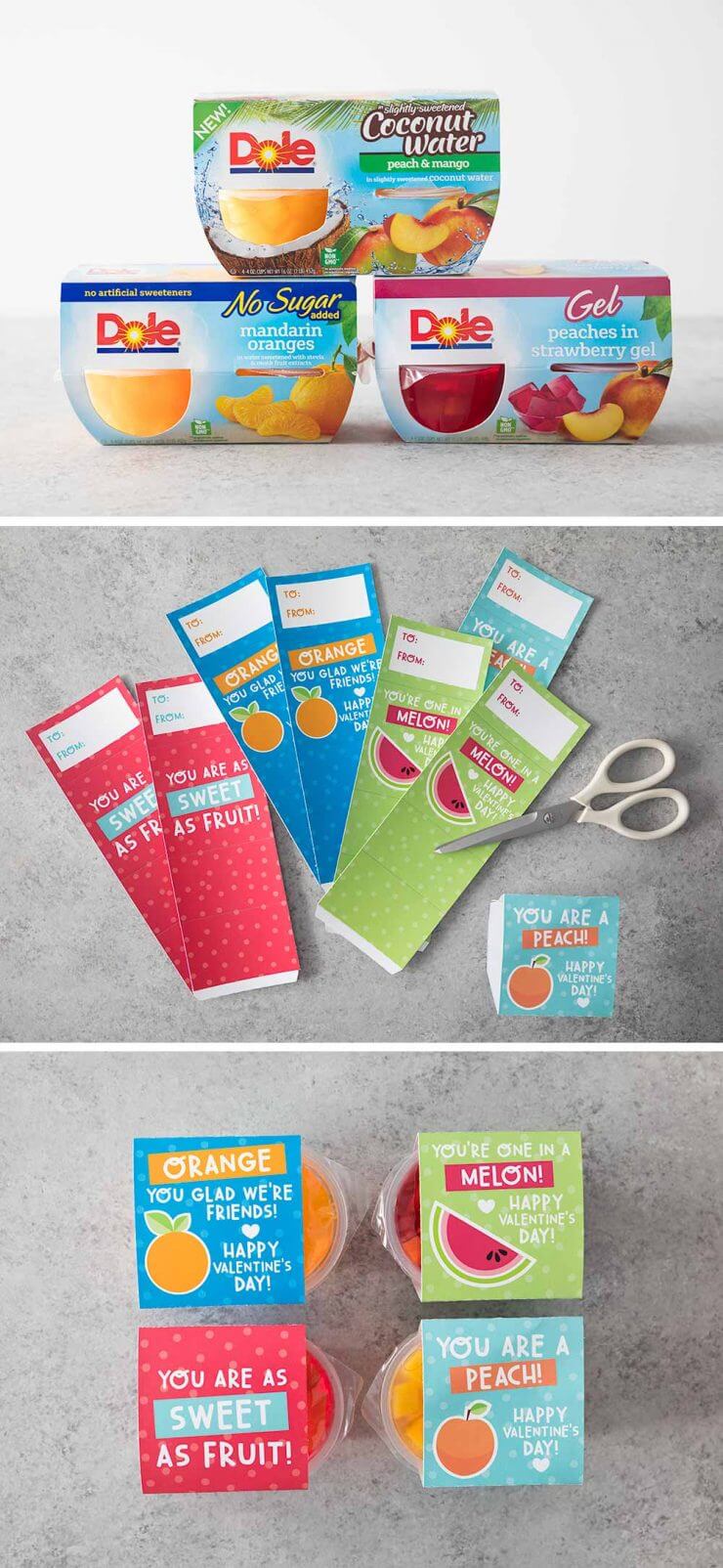 Valentine fruit cup free download
Once you have downloaded the printable to your computer, print it out on card stock paper or get printed at a local copy store for best quality. Then cut around the outside edges. Write who it's to/from and then fold on the grey lines and tape the white edge to the back. I also like to add a piece of tape or a glue dot to the center of the fruit cup, so it doesn't slide out easily.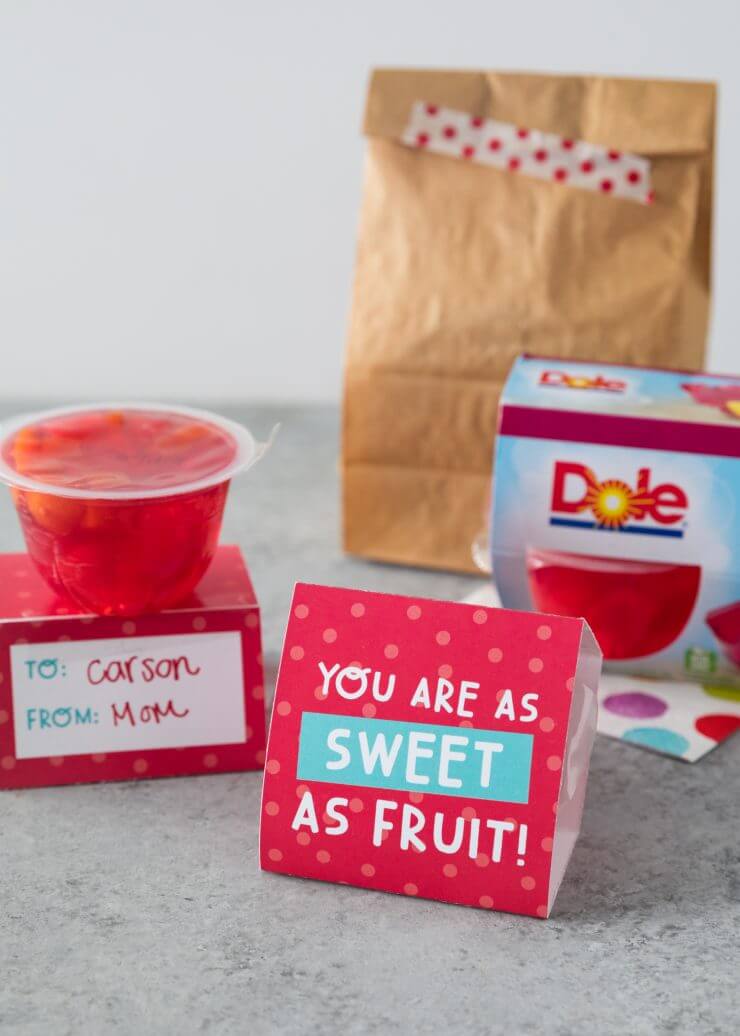 Aren't they so cute? I love all the bright colors! Perfect for the little ones you love!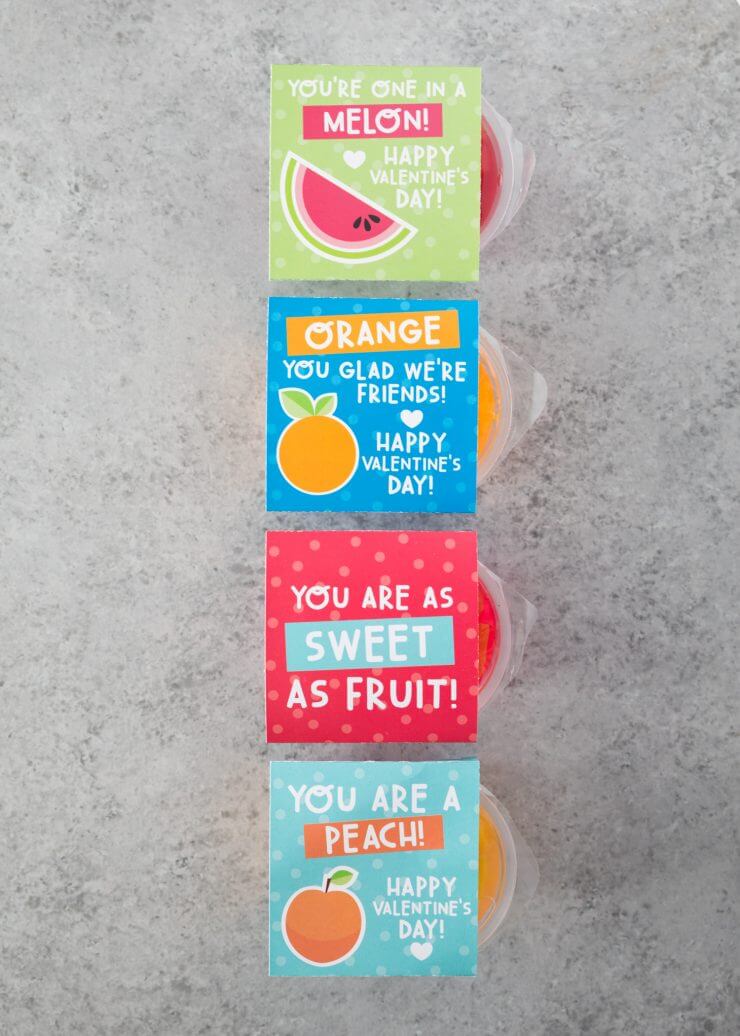 Now for my favorite morning snack once the kids are off to school… peaches and cream oatmeal! All you need to make this is an oatmeal packet (or mix together 1/2 cup oatmeal + 1/2 cup water and microwave for one minute and add a sprinkle of cinnamon). Then I top the oatmeal with a scoop of greek yogurt and Dole peaches! So easy and only 3 ingredients to make. If I have extra time, sometimes I'll drizzle some honey on top, add a few nuts and chia seeds. It is so satisfying and keeps me full all morning.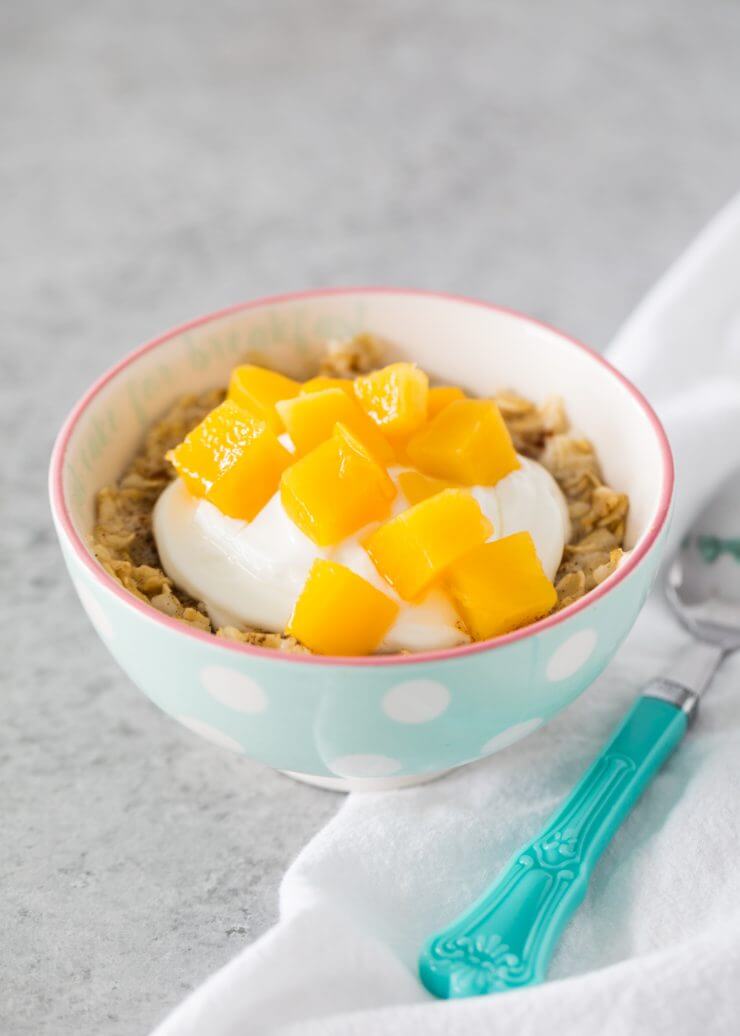 Hope you enjoy this snack and the free Valentine's printables!
This post is brought to you by DOLE. Check out their website DoleSunshine.com for more recipe inspiration.