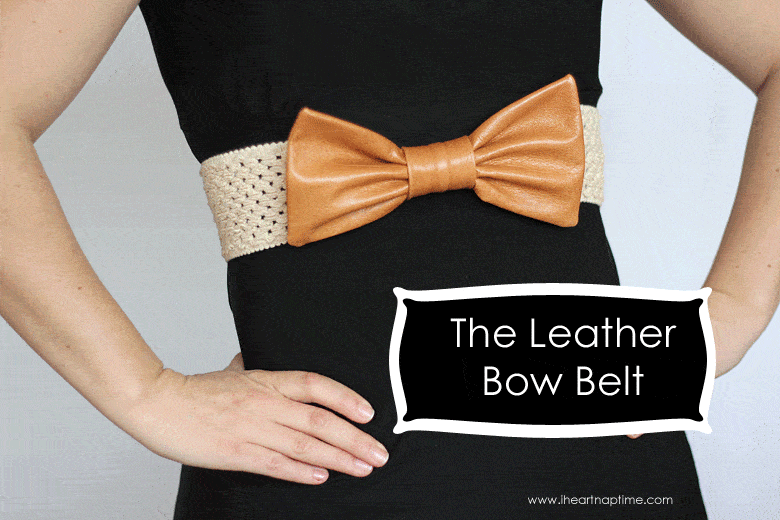 Hello again! It's  Stef, from Girl. Inspired.  Lately, I have had leather, bows, and polka dots on my mind, but it wasn't until I made a special trip to the San Francisco Bay area recently, that I was able to get my hands on some real leather pieces to experiment with! Since leather is expensive and comes in small or oddly-shaped pieces, accessories are the perfect project for this textile! I am so excited about my first leather creation … The Leather Bow Belt!!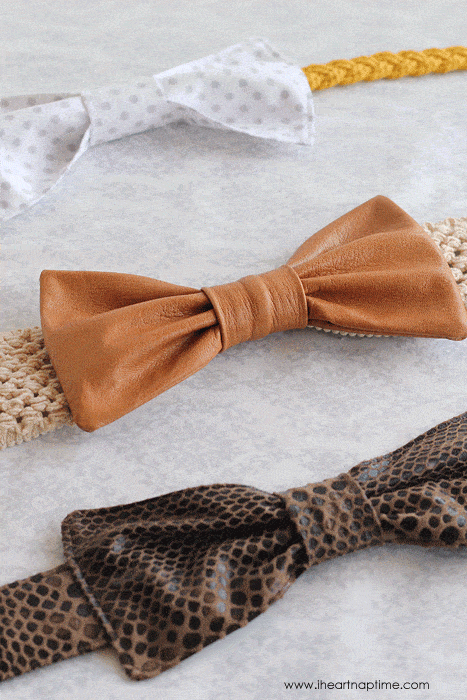 Today, I'm going to share instructions to sew a very simple bow that can be slipped on to a premade belt for a fun addition to your wardrobe!
You will need:
9" x 9" square of leather (or desired material) for main bow
4" x 4" square of leather for bow center
Heavy duty needle for sewing machine and thread
**Seam allowance is ¼". Backstitch at the beginning and end of each line to secure the thread. Choose a thin leather or pleather/vinyl for this project. You can even use a cotton, as I did in the step-by-step pictures below. The finished look of the bow will vary slightly depending on the material that you use – have fun experimenting! For very thin fabrics, such as cotton, you may want to stabilize the fabric with some interfacing.**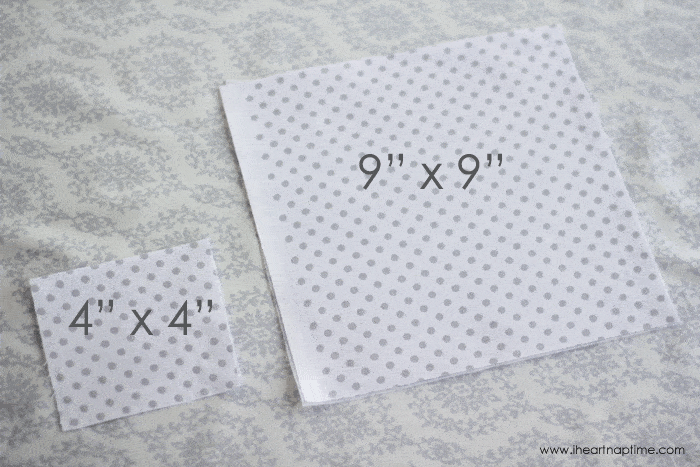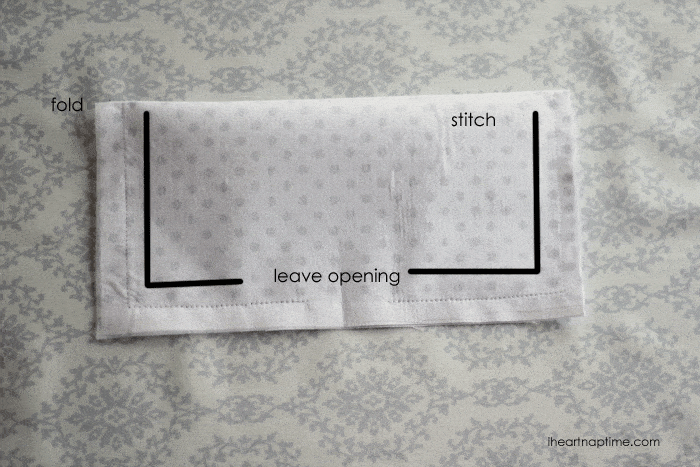 To make the bow:  Fold your main square in half with right sides together. Place the fold at the top of your workspace. Stitch from the top right corner down to the bottom right corner, and across the bottom to ¾" from the center bottom. Cut thread. Leave a 1 ½" gap, then resume sewing across the bottom to the bottom left corner, and up to the top left corner.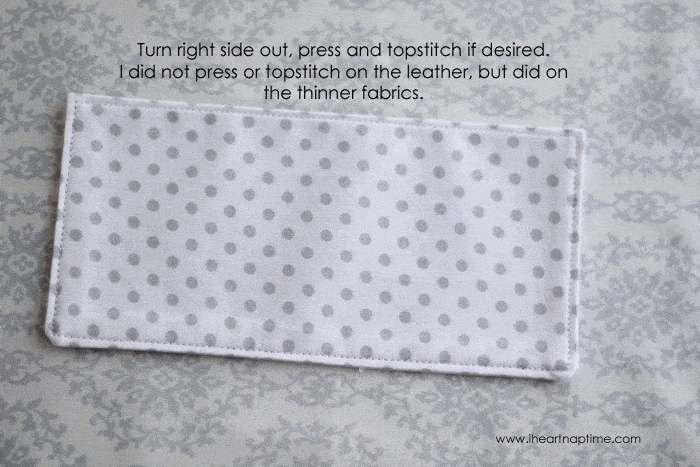 Trim corners to reduce bulk. Turn bow right side out through gap and smooth out leather. If you like, you can now topstitch around the entire perimeter to close up the gap and flatten your corners out – I left my leather bow (light brown) free of topstitching. You can alternately slipstitch the gap closed by hand.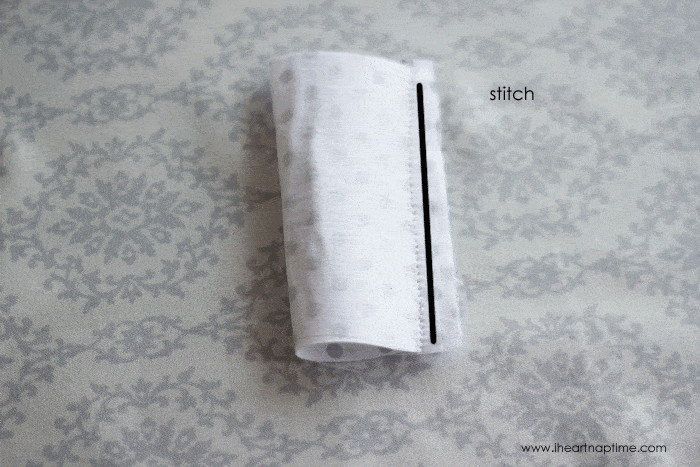 To make the bow center:  Fold the small square in half, right sides together. Stitch straight down the side.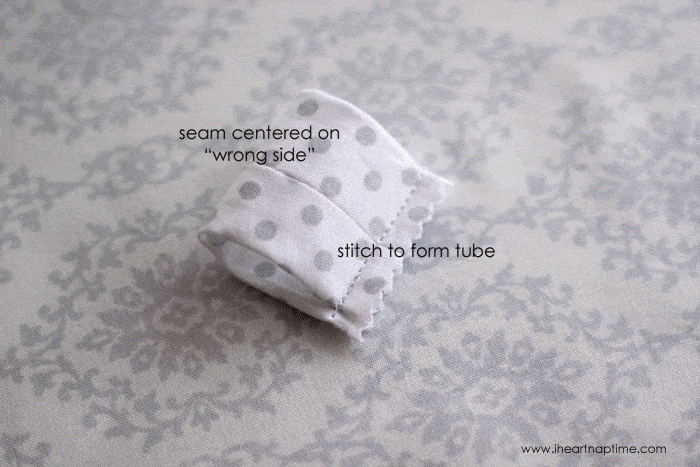 Turn right side out. With the seam in the center, fold the strip to match up the raw edges with that seam on the outside. Stitch to form tube. Turn right side out.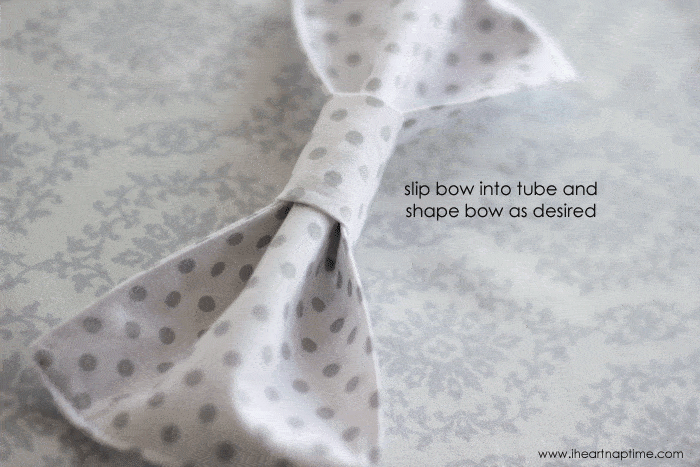 Fold your bow accordion-style, then slip the tube over one end and to the center of the bow.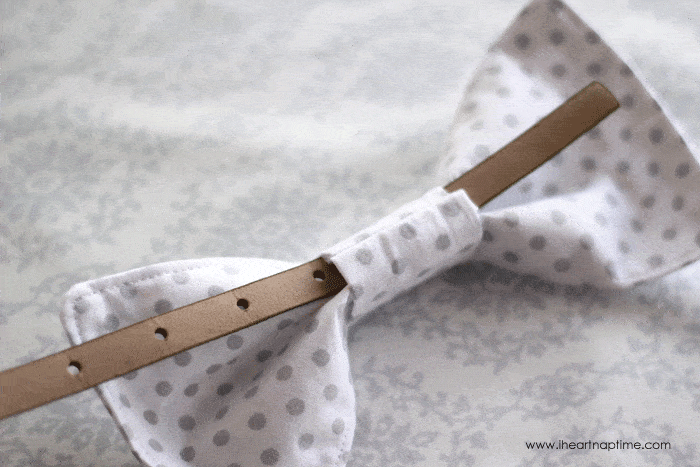 Now, your bow is ready to slip right on to a premade belt.
If you prefer, you can make a belt using leather (if you have a large enough piece!) or vinyl.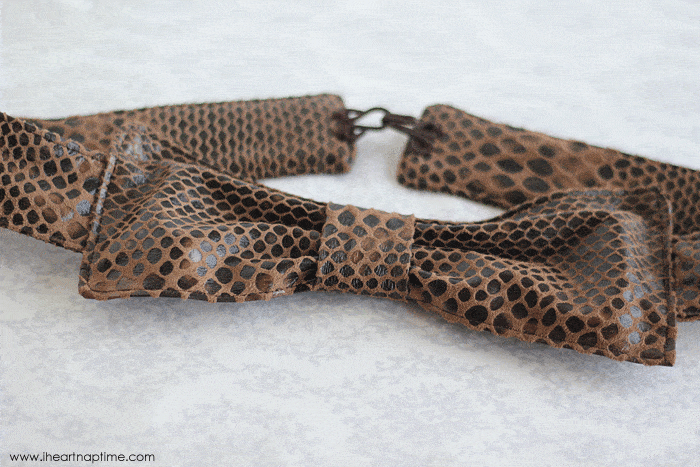 For my vinyl belt (dark brown), I used a really flimsy, but cool-looking snakeskin fabric from Joanns. I just measured around my waist, added a seam allowance, and cut two long rectangles in the width that I wanted (approx. 2 ½'). Then, I also cut a same-size piece of felt (to give the belt a little bulk and sturdiness). I stacked the two fabric rectangles, right sides together, and then the felt piece on top. I stitched all the way around the rectangle, leaving a gap for turning. Once I turned the whole belt right side out, I topstitched around the entire perimeter. Then, I sewed on a hook and eye clasp. I made the matching bow, then I centered the bow on the belt and stitched each side of the bow onto the belt, directly over the topstitching already in place.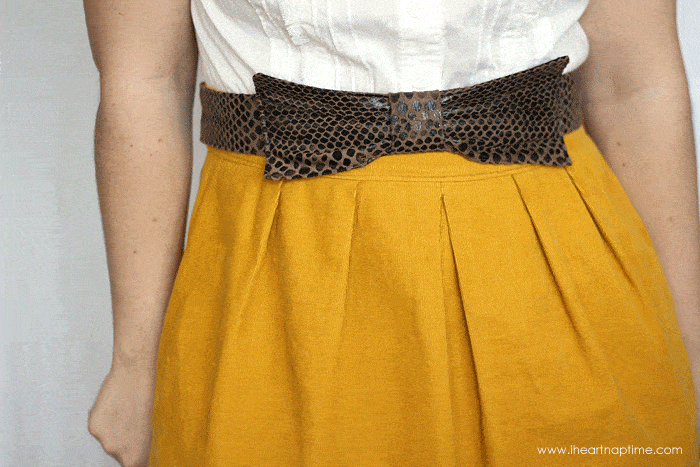 So what do you think? Have you been looking for a fun, leather project?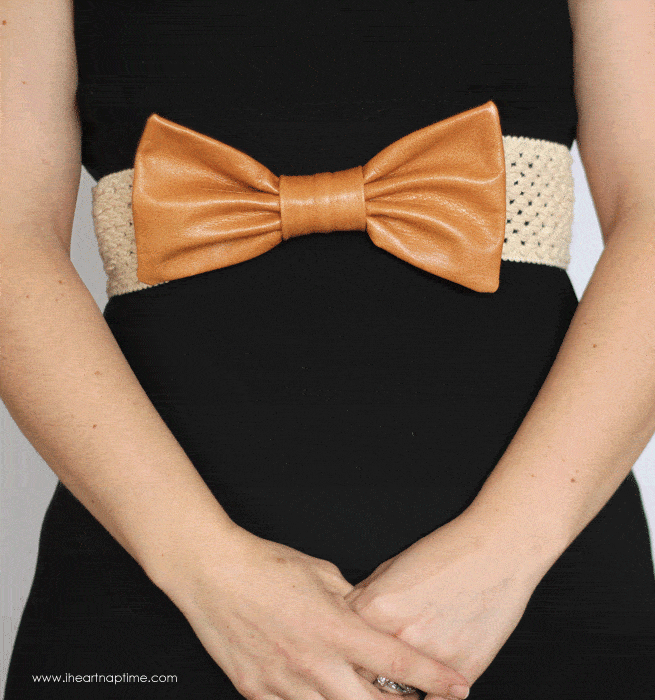 Pretty cute, right? I'd love to see your accessory projects!! Leave me a comment here or stop by Girl. Inspired. and say hi! Love bows? Love polka dots? Love something else entirely? Follow along with me and share your thoughts – you can find me on Pinterest, Facebook, and Instagram !! See you soon!