Summer Wreath Using Cupcake Liners
Summer Wreath Using Cupcake Liners by Courtney of Crafts by Courtney for I Heart Nap Time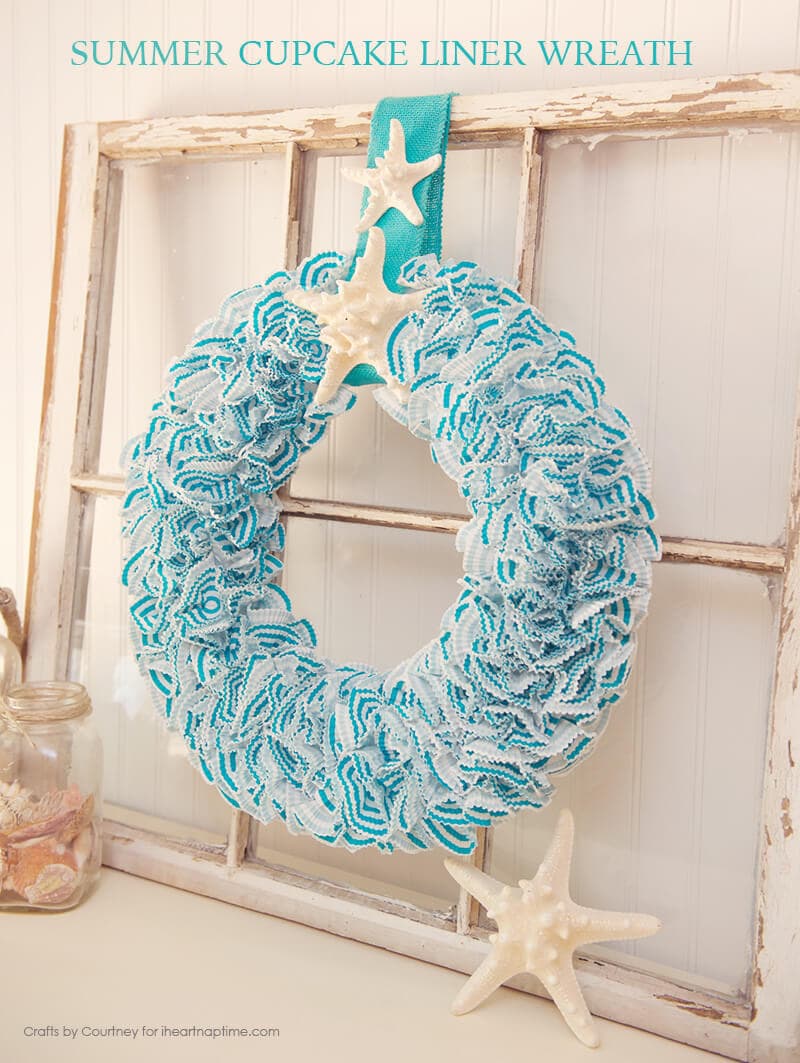 Hi everyone, it's Courtney with Crafts by Courtney. Today I'm sharing a super easy wreath for summer!
I have a great spot over my entertainment center for my holiday wreaths. I've been kinda obsessed with making cupcake liners wreaths, so I thought I would make a fun beach inspired summer wreath.
The best part about this wreath, they are so easy to make. I love that!!
Supplies
To make this gorgeous wreath, you're going to need the following items:
Foam Wreath
Small Cupcake Liners
Push Pins
Hot Glue Gun
Ribbon
Starfish
Getting Started
These wreaths are great…my biggest problem was picking out my "mini" cupcake liners. SO MANY OPTIONS!
I ended up finding these cute ones at Wal-Mart for .75 cents a pack. Total bargain! While I was there, I also picked out some turquoise burlap ribbon to match and then headed home to put it all together 🙂
Kids are napping, so time to get crafting!
Step 1 – Fold Cupcake Liners Over
Your going to need to fold your cupcake liners inside out first.
For this wreath, I used a total of 300 mini cupcake liners. Sounds like a lot, but they go fast. BUT, since I only paid .75 cents for a pack of 50, it was only $4.50 worth of liners. Not too bad right?!?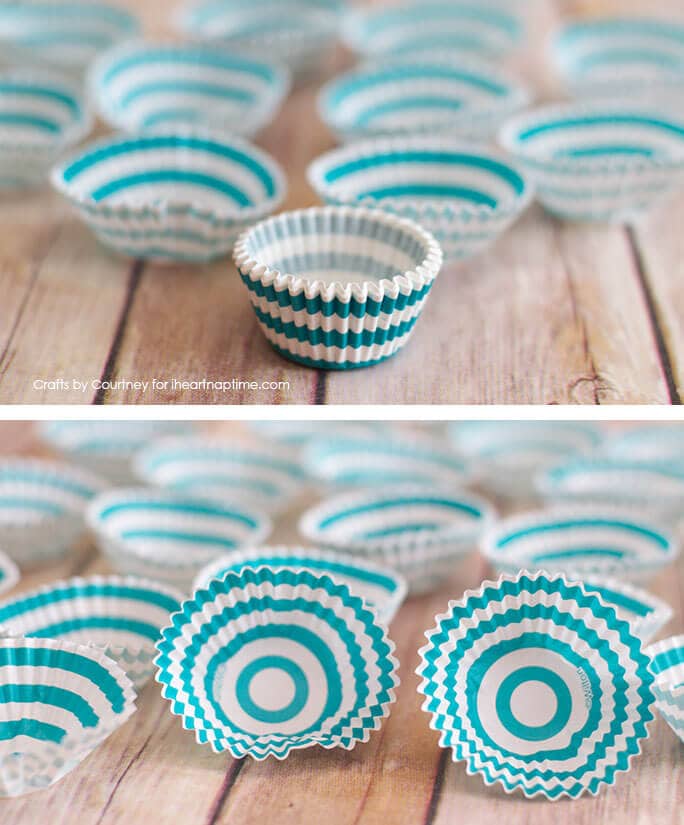 Step 2 – Add Cupcake Liners
Next, you're going to add a push pin into the center of your cupcake liner. Then, gently place it into your foam wreath. I scrunched up my cupcake liners a little and placed them closer together.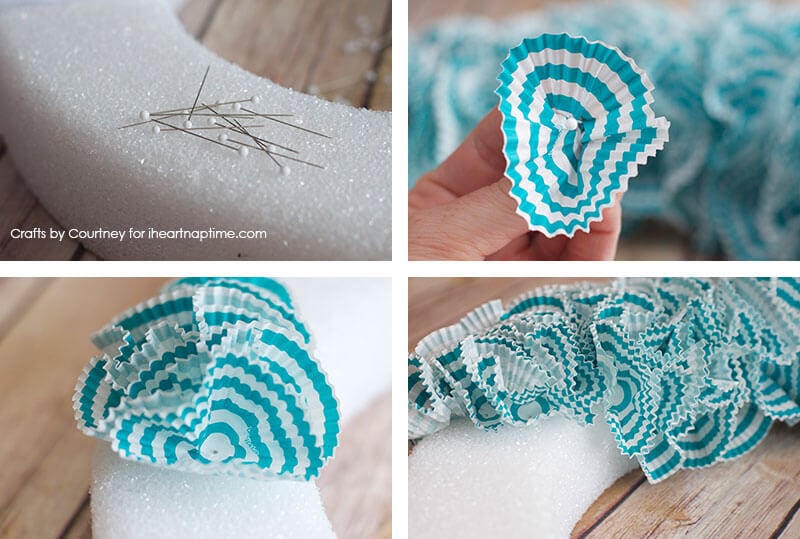 Step 3 – Add Your Ribbon
Now we need to add our ribbon, so we can hang our wreath up. I just love this turquoise burlap ribbon I found. I will be using it for a few more summer projects for sure!
I placed a couple push pins in to help keep it in place.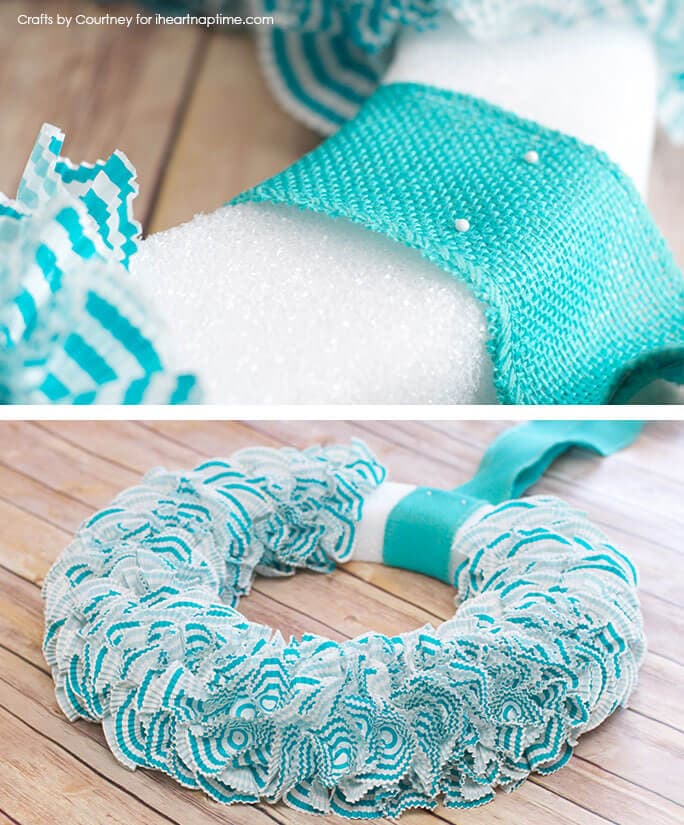 Step 4 – Add Your Starfish
Time to add our starfish!!
I pulled out my basket of starfish and found my perfect sizes. Now, add a little hot glue to the back and firmly place on your ribbon.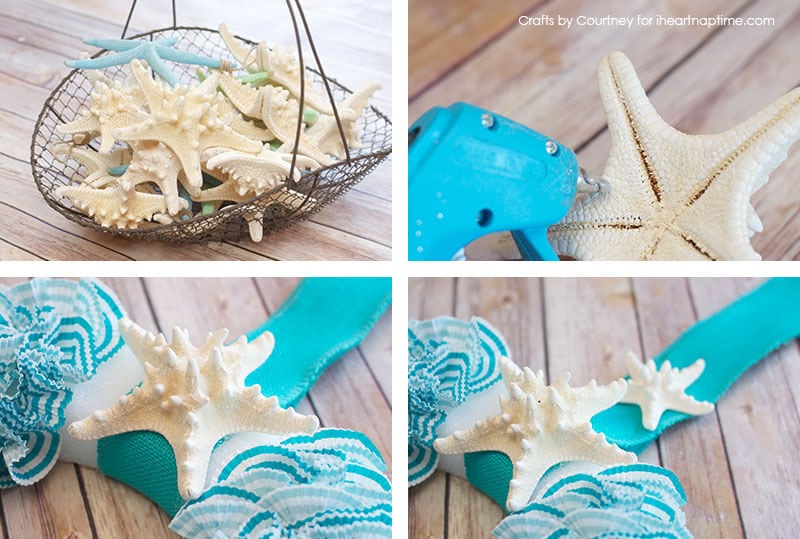 Finishing Touches
To complete our beachy summer wreath, fill in any bare spots around the ribbon with more cupcake liners and VOILA! Now you're ready to display!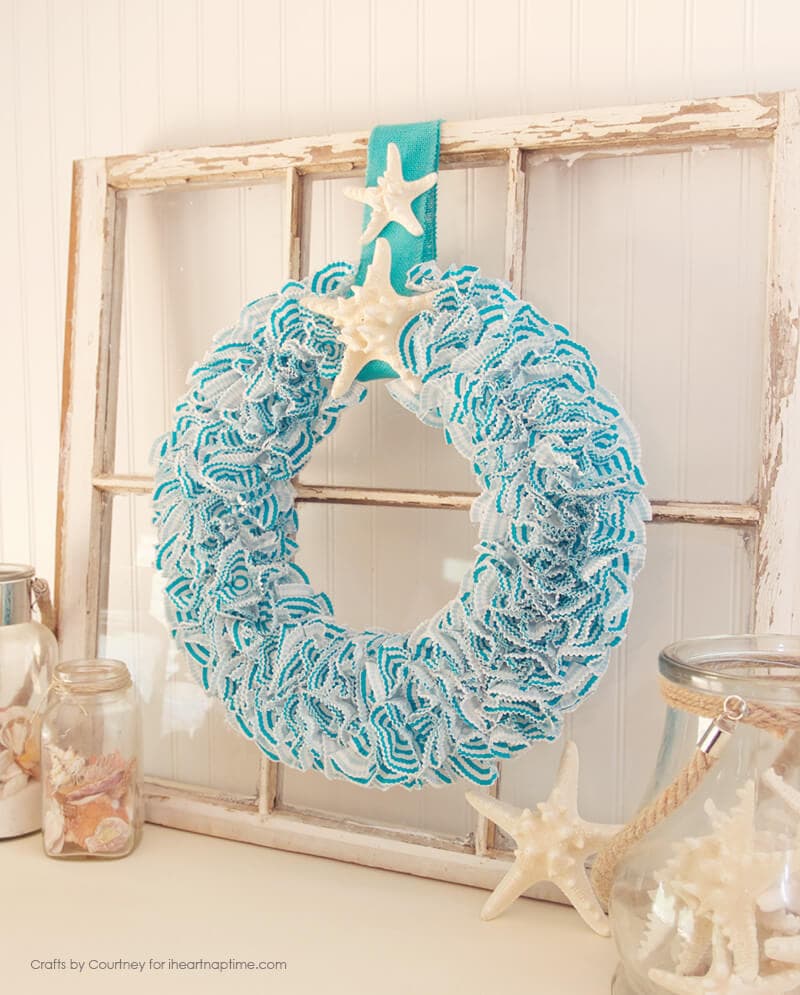 I ALWAYS love how these wreaths turn out. They look perfect on the old window I have displayed on my made-over entertainment system.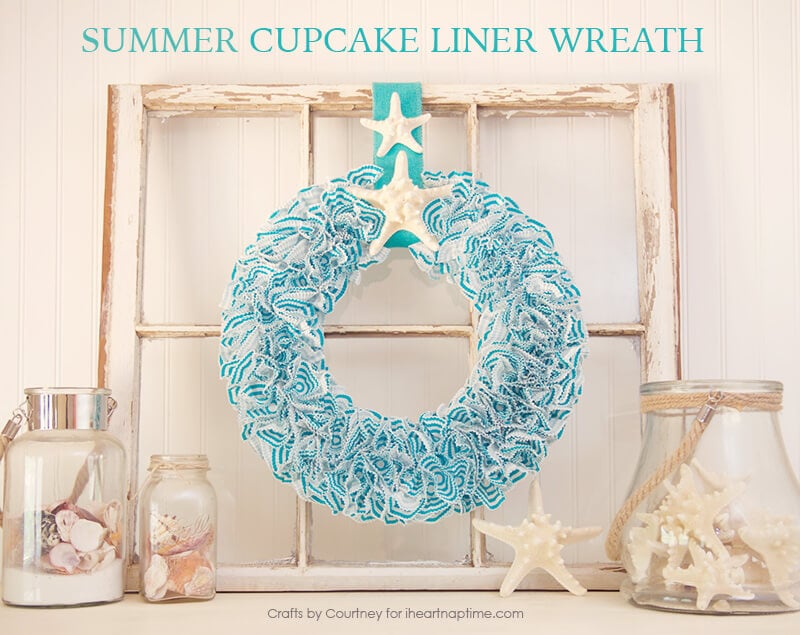 It's a perfect beach inspired wreath for your mantel or summer display! Next, I will be making a July 4th inspired cupcake liner wreath, stay turned…
Make sure to check out all my other great home decor projects for the house.
I hope you loved this craft.