Welcome to the Crazy Christmas event! If you're new here you may want to subscribe or join us on facebook. Welcome Paging Supermom!!
Hi it's Aimee and Bettijo from PagingSupermom.com here to share a fun handmade gift that is perfect for a Christmas gift exchange.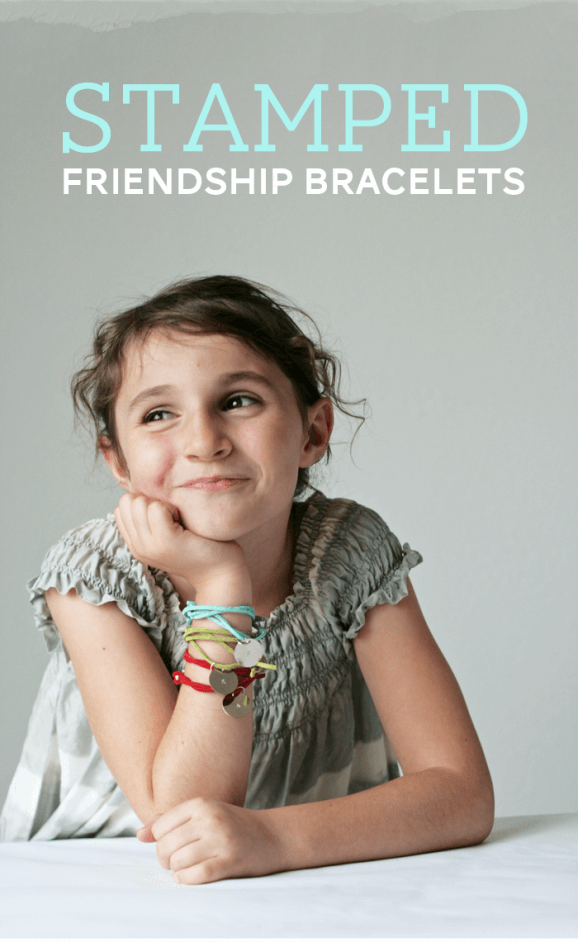 We've noticed all our favorite craft stores have started stocking metal alphabet stamp sets. Jewelry stamping is so easy and rewarding — if you haven't tried it yet, this is the perfect first project.
We purchased most of our supplies from Hobby Lobby. Get a pack of suede laces, lanyard clasps, jump rings, stamping blanks, alphabet stamps and a metal stamp block. You'll also need pliers and a hammer.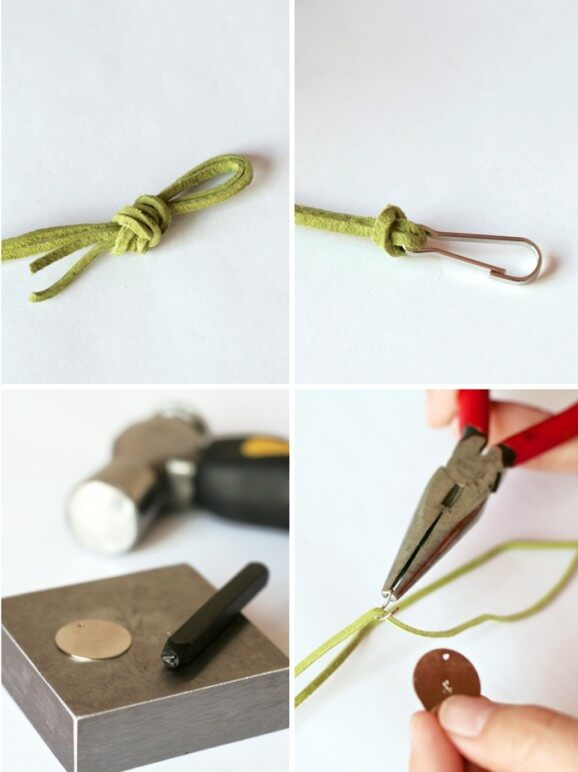 Begin by cutting a yard of suede lace. Fold in half and make a loop knot with the open end. Thread the folded end of the lace through the lanyard clasp then feed the knotted end through the loop and pull tight. Stamp a letter onto the blank disk. Open the jump ring and hook to the lace then attach the stamped disk. Close jump ring tightly to finish your charm.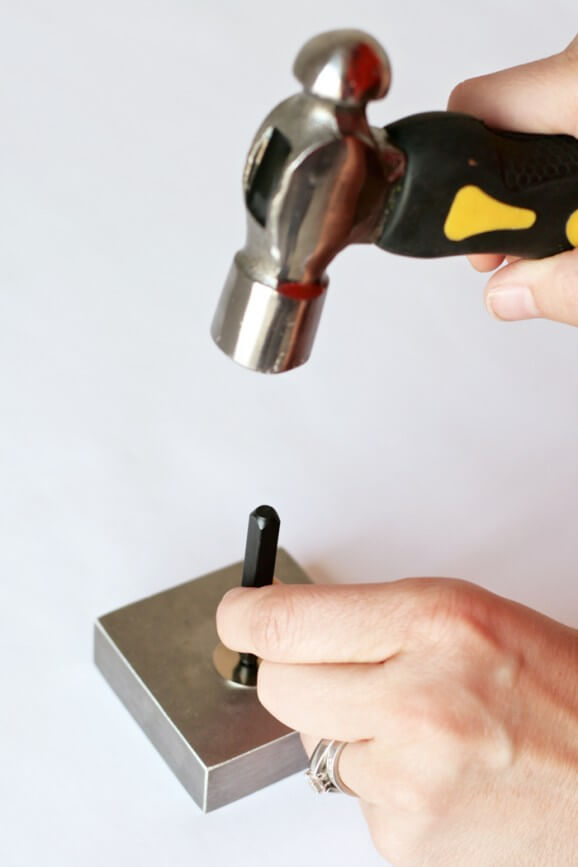 To keep the stamp from skipping and making a double impression, be sure to place it firmly against the disk before striking with the hammer. Don't be timid — give it a good whack!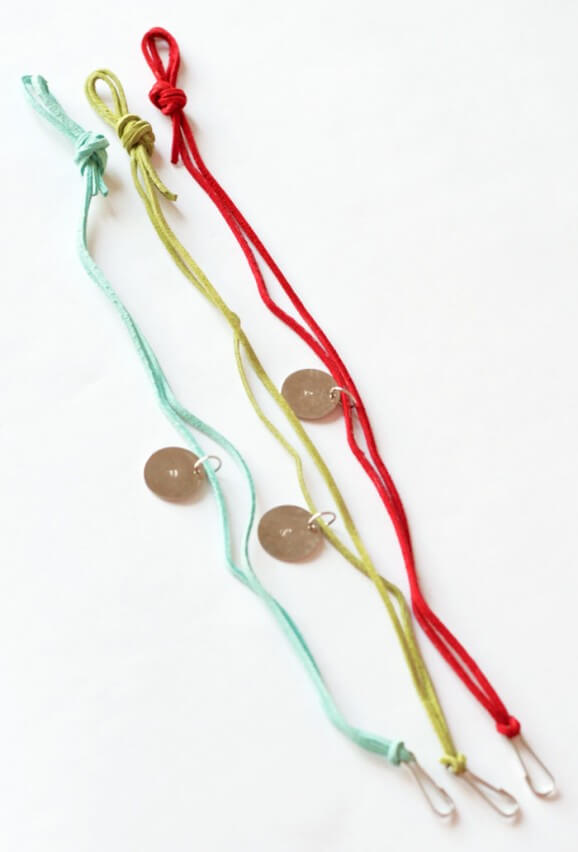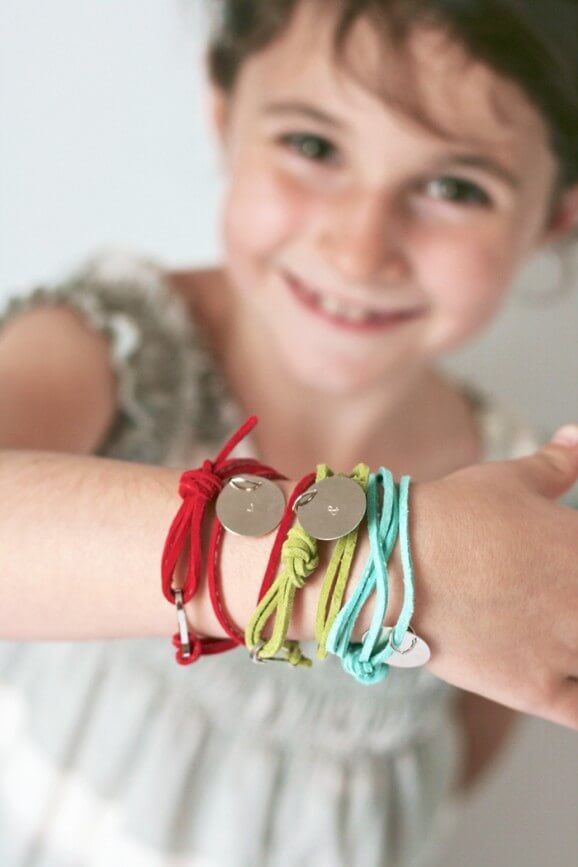 If you have older kids they might be able to help you make these for their friends. Package up the friendship bracelets in our free printable gift pouches (available in 3 colors). Print out the template on card stock. Cut down to size, then fold the petal flaps inward. We got a nice crisp fold by using the Martha Stewart Mini Scoring Board. Tie the finished pouch closed with ribbon and GIVE!