It's that time of year again… time for Spring cleaning! Today I'll be sharing a few quick Spring cleaning tips and a Spring cleaning free printable check list to help keep you organized! It's a great list to add to your printable family planner!
I think the most important thing to do when tackling Spring cleaning is to just have fun with it. Get the whole family involved, download a new playlist and make it fun! I also try to tackle room by room so I don't get overwhelmed. It usually takes me a few weekends to make it all the way through my house.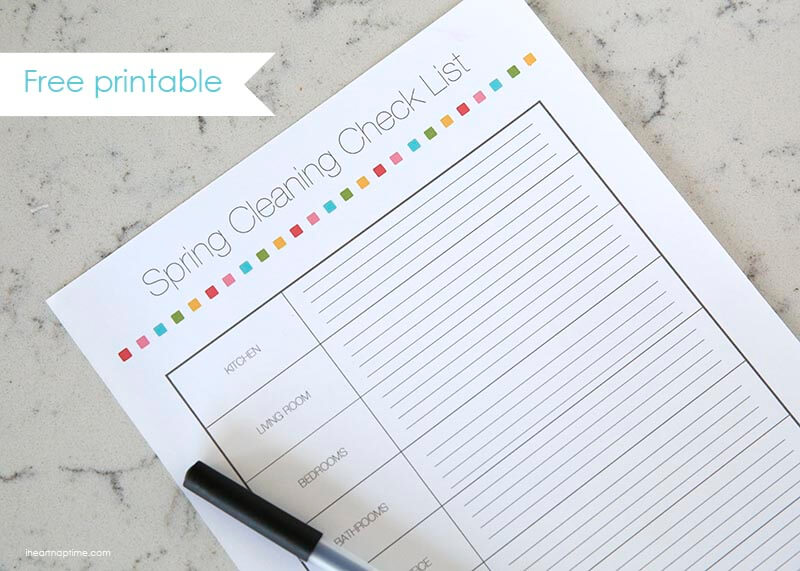 5 quick Spring cleaning tips 
1. Gather all your favorite cleaning supplies in a bucket. I found this cute yellow one at IKEA and it just makes me happy. I find if my supplies are in a cute bucket, I'm more likely to use them. Silly, I know…but it works! 😉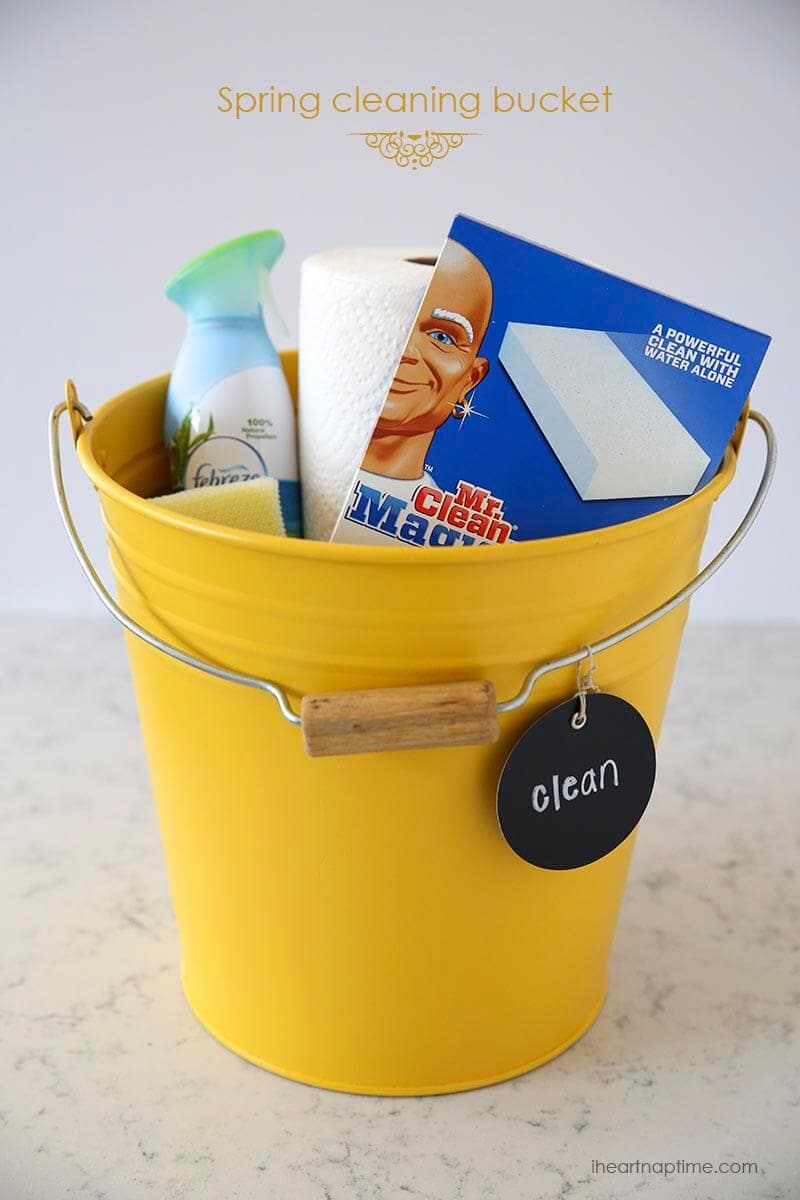 I also put my Cascade Pacs in this cute jar with a chalk board label.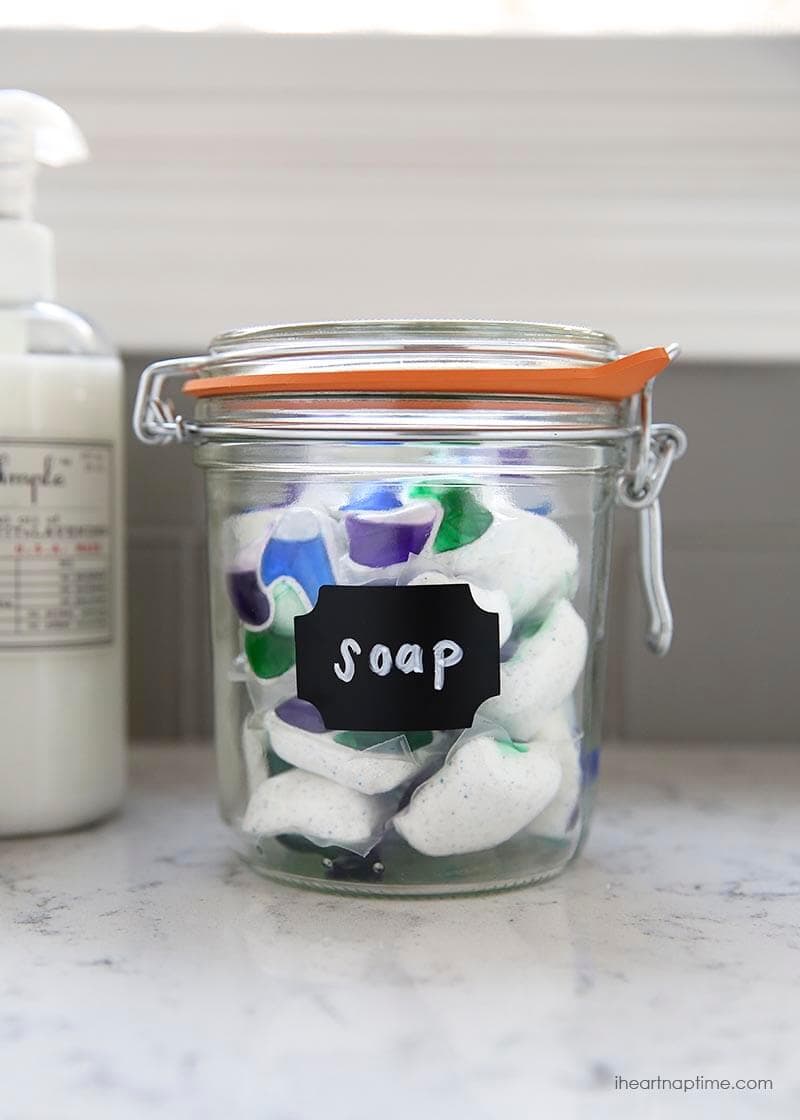 2. Purchase a new mop or give it a good wash. Your floors will thank you. If your kids are anything like mine, I am constantly cleaning my floors.
3. Gather some rags, scrubs, paper towels and tooth brushes. You can purchase tooth brushes at the dollar store and they work great for cleaning tiny spaces. Super easy to use and gets my floors squeaky clean!
4. Start room by room. I usually start upstairs and work my way to the basement. In each room, I start in the closet and then start dusting from the ceilings/light fixtures and around the door ways all the way to the ground. If I find something that hasn't been used in the past 6 months it goes to the donation pile. It feels great to pull stuff out and get a fresh start.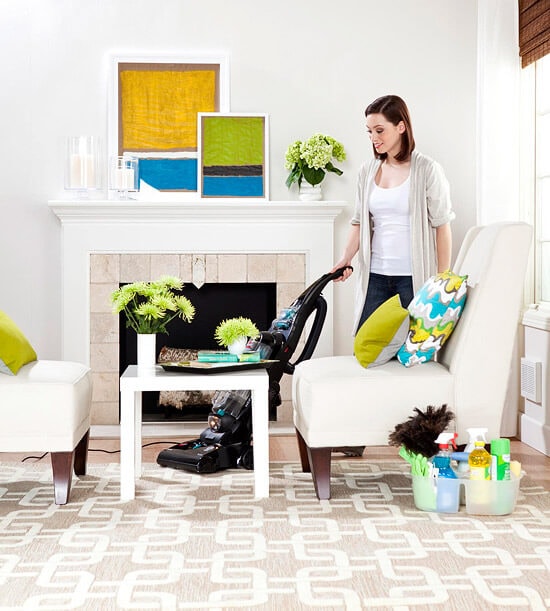 image via BHG
5. Download a printable checklist (click here to download) to help keep you organized and on task. Write down the areas you want to focus on.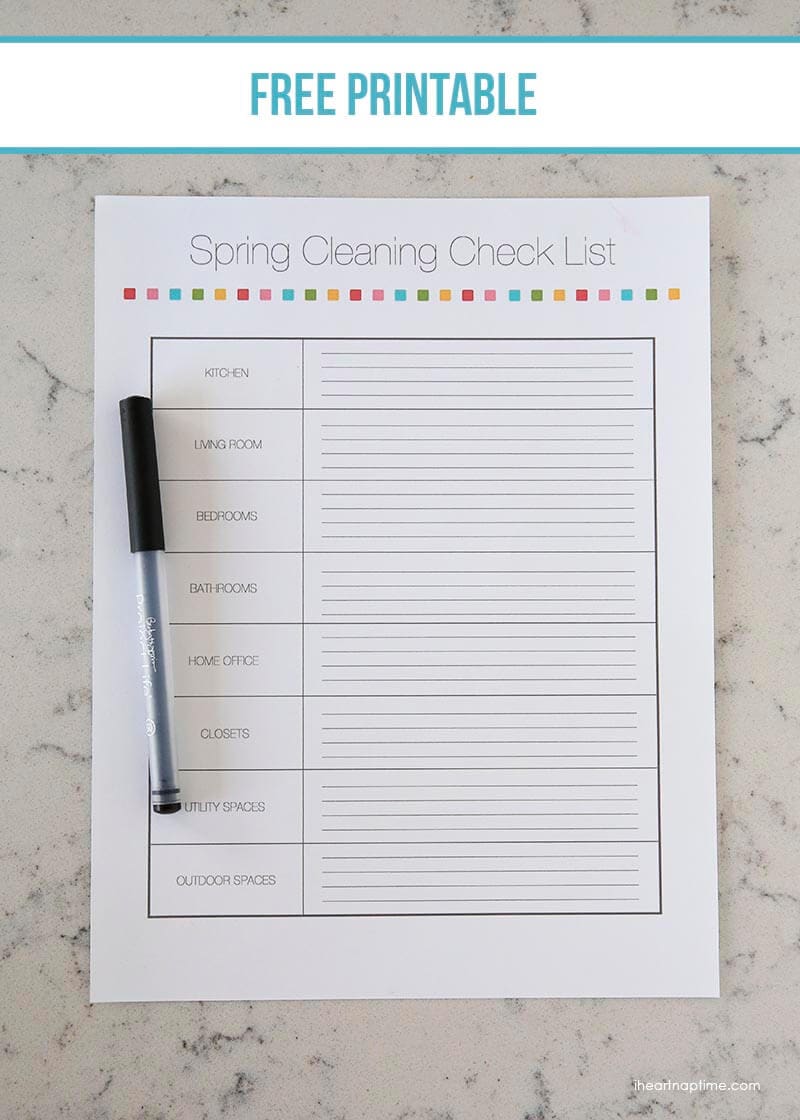 FYI these magic erasers are my favorite! They can get off ANYTHING!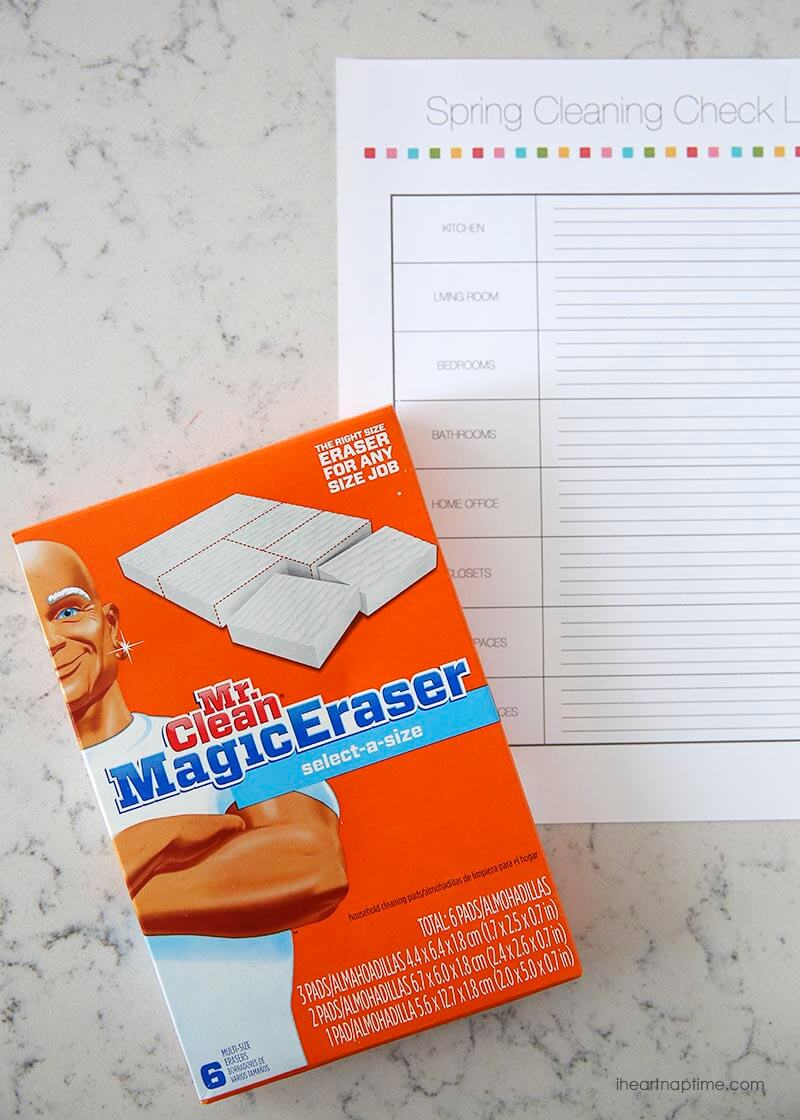 Beyond that, just have fun with it! Turn on some fun music, grab some chocolate and get your kids involved! 😉
Check out my Spring cleaning Pinterest board for more tips!
Here's a more details Spring Cleaning check list if you want one with the tasks listed on it.