FREE Fruit Cup School Lunch Printables
FREE Fruit Cup School Lunch Printables -the perfect way to make your kids lunch a little more special.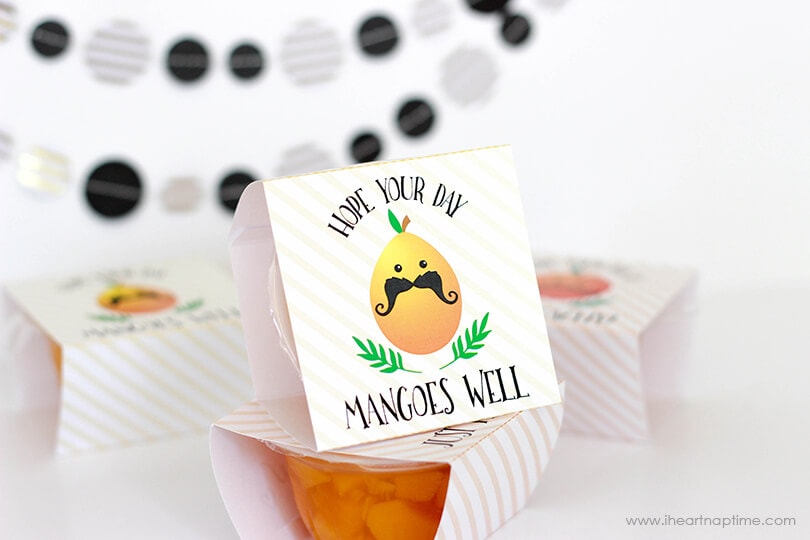 My kids used to be great eaters. I have a picture of my 18 month old son eating asparagus like it was candy. I don't know what changed, but at 2 years BOTH of my kids started hating vegetables. Now I have to trick them into eating healthy food. I put vegetables in smoothies, cheese on broccoli…you get the idea. My daughter finally eats carrot sticks, but I'm still working on my son.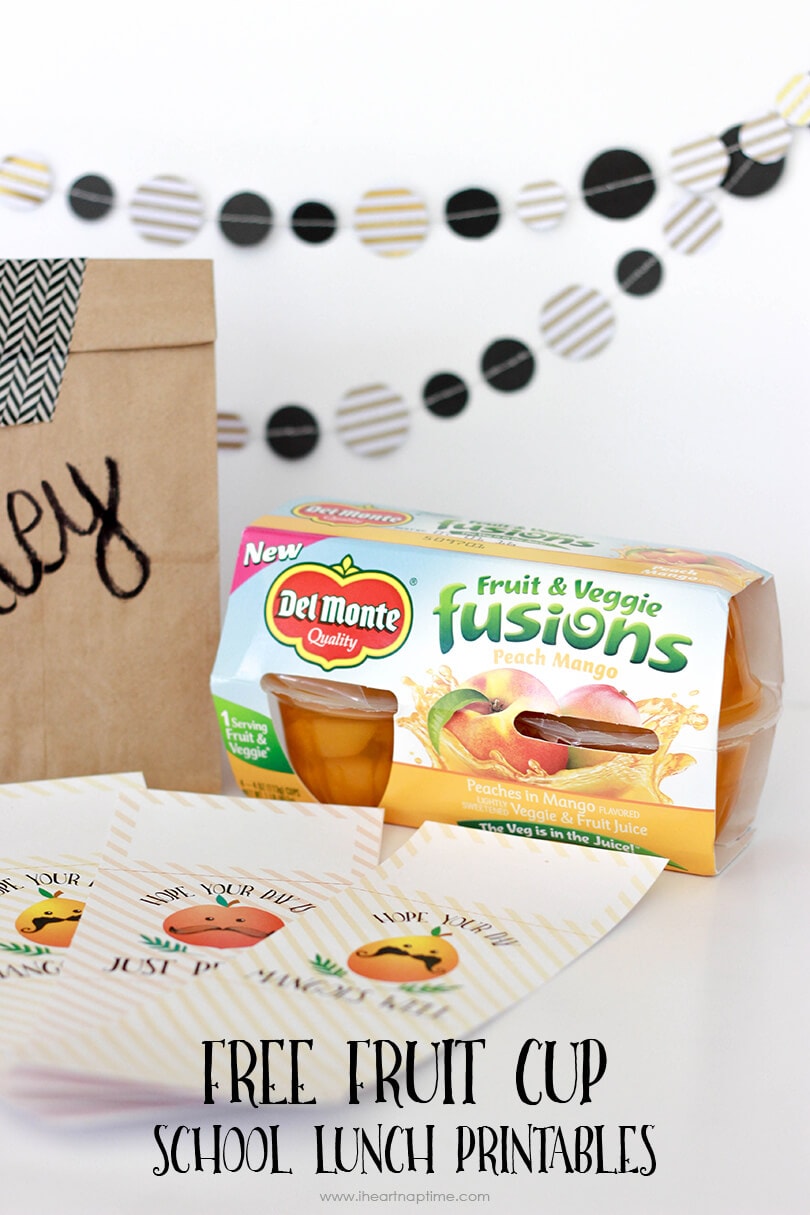 I'm always looking for new food ideas for my daughter's school lunch…and of course I have to keep tricking her into eating veggies. I came up with these Fruit Cup printables to make lunch time more fun and then I wrapped them around new Del Monte Fruit & Veggie Fusions. It's yummy fruit with lightly sweetened veggie and fruit juice. These don't have any high fructose corn syrup or artificial colors or flavors, either! My kids love these and I love that they get a serving of vegetables in their lunch (and they don't even know it!)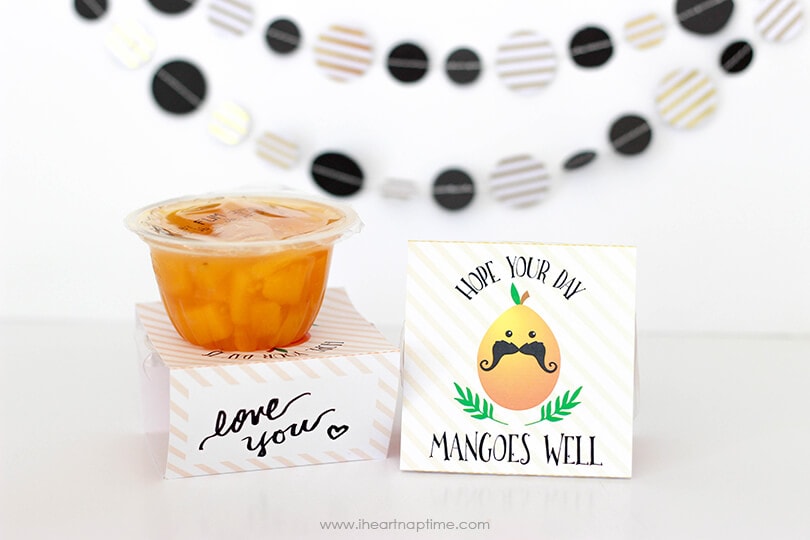 To make these, you'll need:


Instructions:
Cut out all the printables with scissors.
Write your note on the blank space.
Fold along the dotted lines.
Tape the white flap to the inside of the opposite flap (like shown above).
Slide the fruit fusion cup into the printable and pack it in your child's lunch box!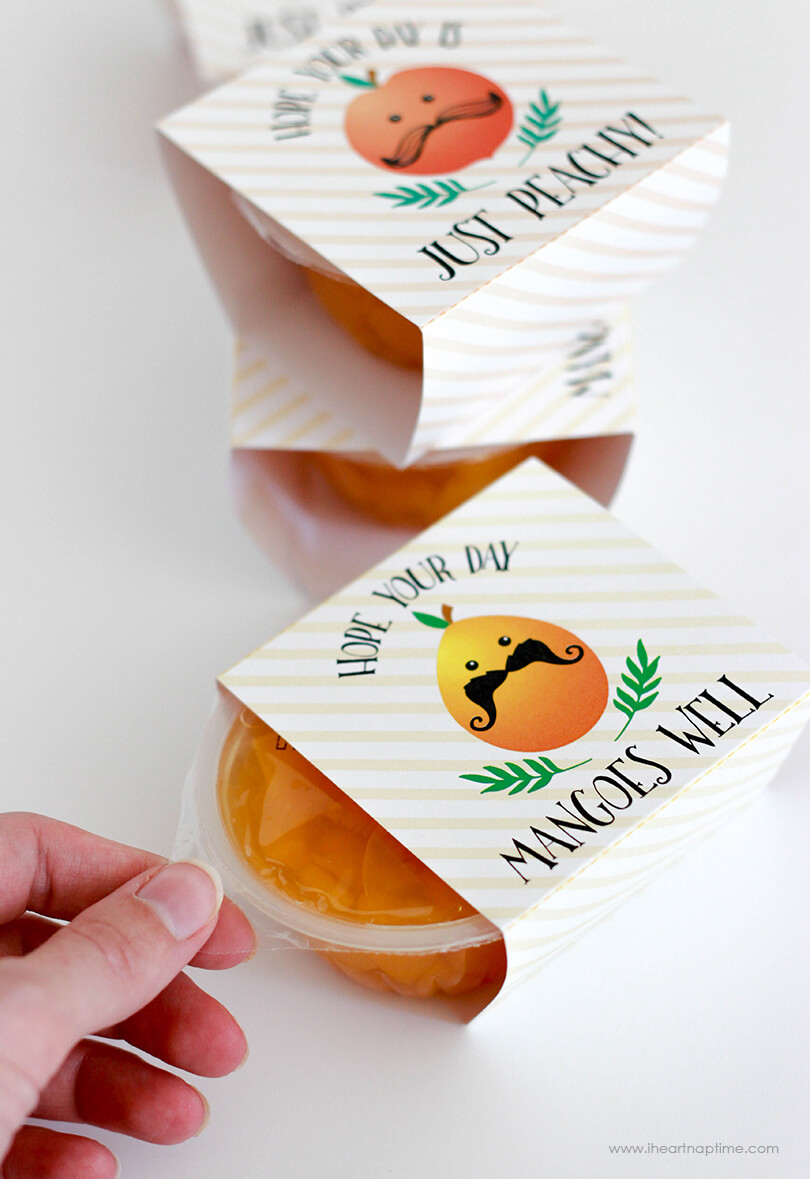 I hope that my kids will eventually like to eat green foods, but for now this works great! I don't ever remember hating any food except onions…and I still hate them so I will probably never outgrow that. My mom has horror stories of me picking out the tiniest minced onions so maybe I'm getting what I deserve.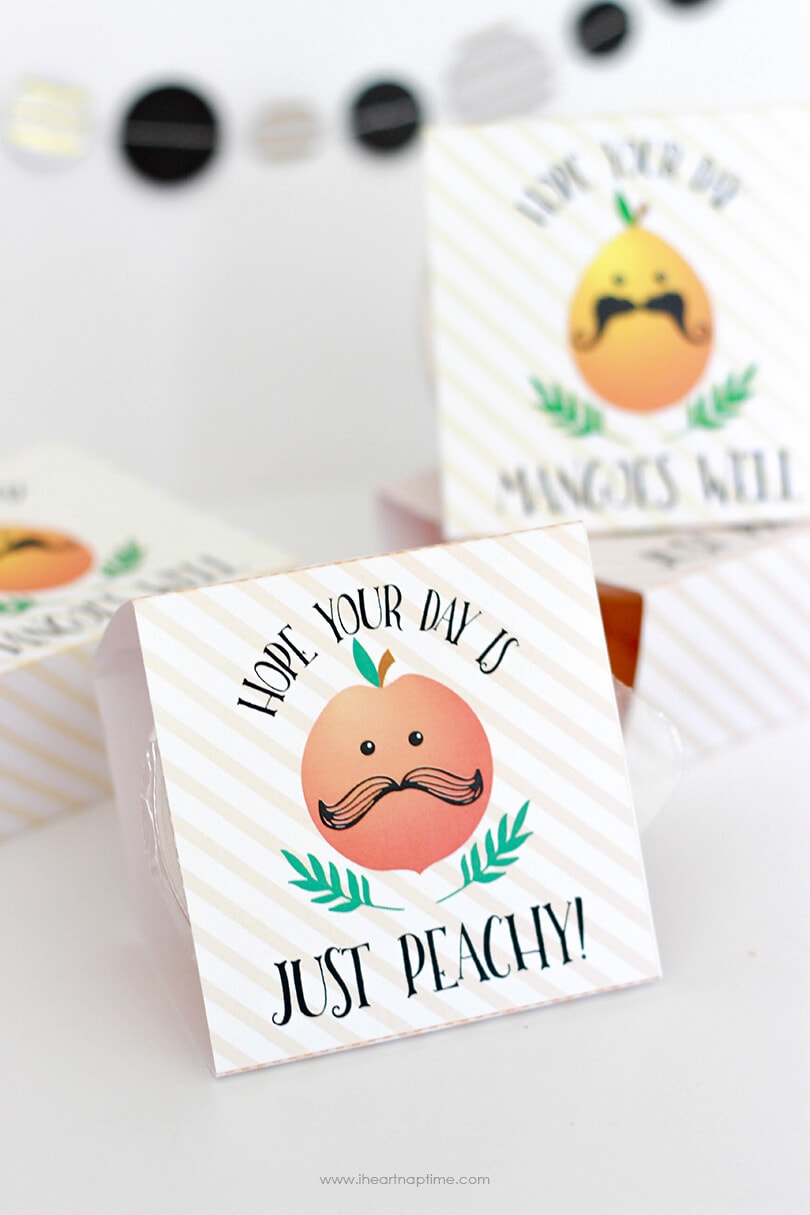 Hope you enjoy these free printables! My kids sure loved them!
This post was brought to you by Del Monte. All opinions are 100% my own. Find out more about their products on their website or connect with them on Pinterest, Twitter , Instagram or Facebook . Thank you for supporting the brands that make I Heart Naptime possible.