Ring in the New Year Printables by Heather Dalton of Chickabug for I Heart Naptime.
The countdown to midnight at New Year's Eve is the highlight of every New Year's Eve party. It's time to break out the champagne, the confetti, and the noisemakers, and really celebrate! Party horns are a traditional favorite noisemaker, but here's an idea that you might just like: how about bells instead, so you can literally ring in the New Year!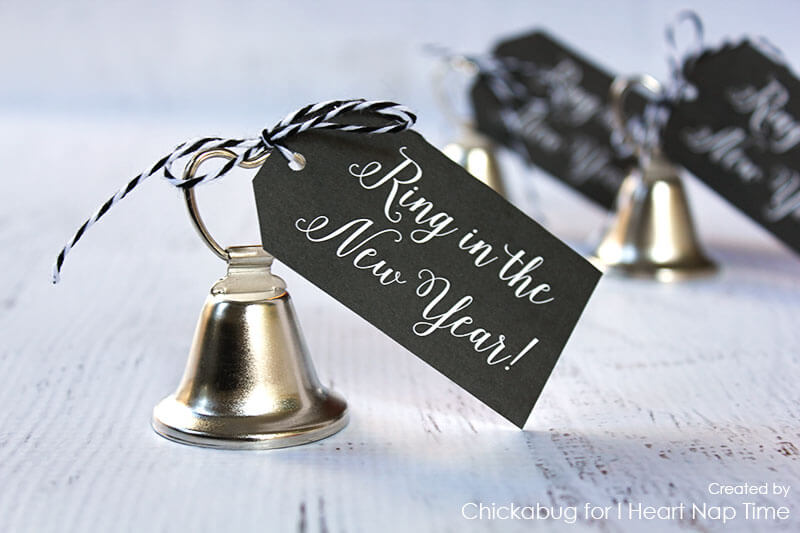 I designed some free printable tags so you can jazz up some inexpensive store-bought bells for your New Year's Eve party. Do these bells look familiar? They might, if you've been to a wedding lately. They're those little bells that you ring at a wedding to have the couple kiss. (I got mine at Party City but you can also find them at JoAnn's, Michaels, etc.) They look just adorable with the printable tag attached!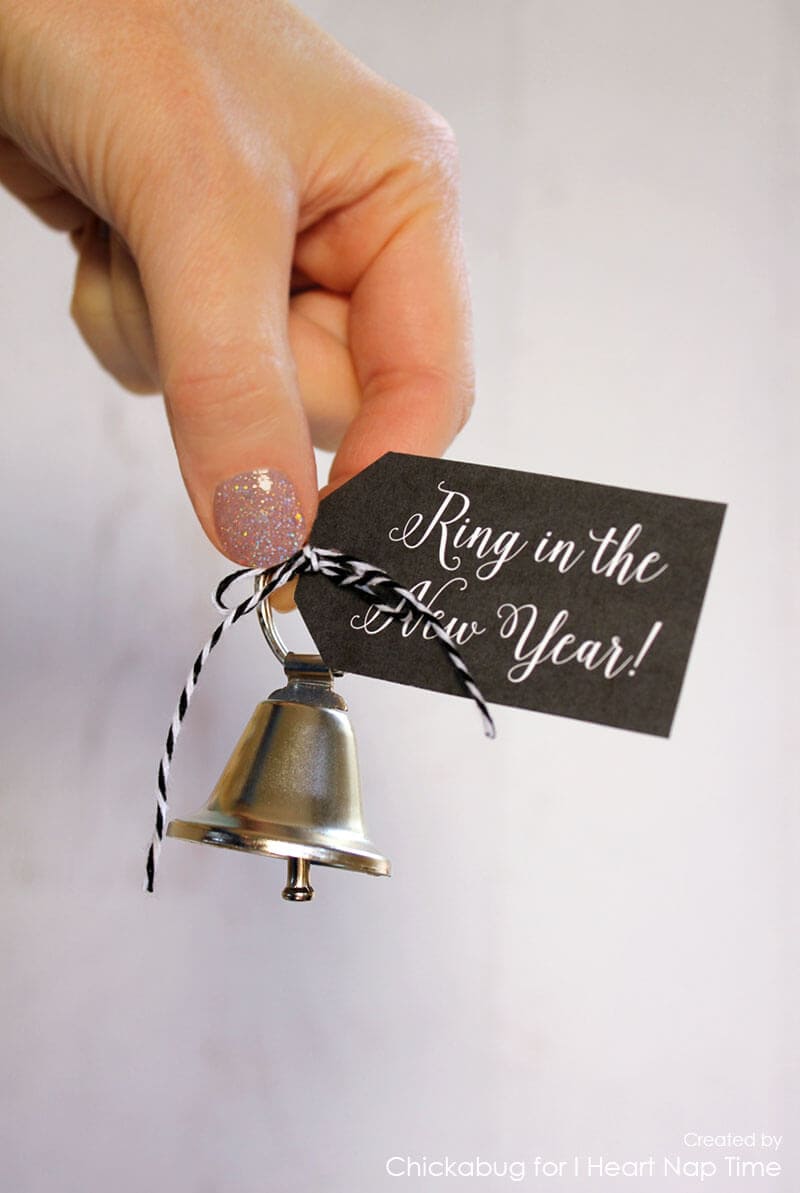 In addition to giving these to your guests at your New Year's Eve party, you could also hand them out as little gifts on New Year's Eve. Leave one in your mailbox for the mailman, give one to your barista at Starbucks, give them to your kids' friends… why not! Everyone loves a little gift, especially one as cheerful as this.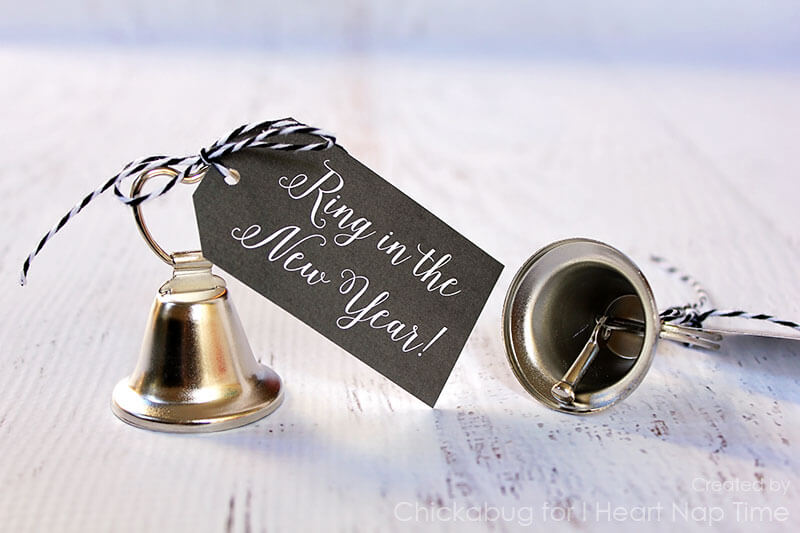 I hope you enjoy these fun little New Year's Eve printables! Happy New Year!
Free Printable
Download the free "Ring in the New Year" printables here.
For lots more free printables and party ideas from Chickabug, visit my blog.