by Stefanie Knaus of Girl. Inspired. for I Heart Naptime.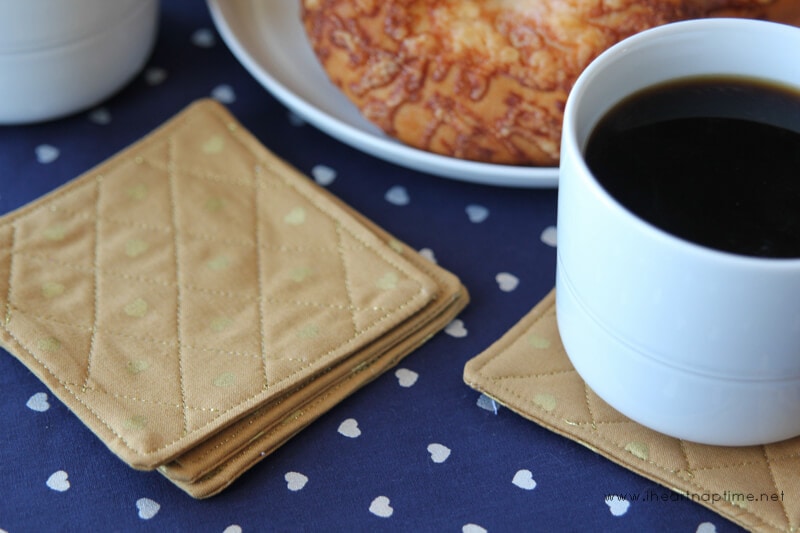 The kiddos are back in school and the mornings are cooling off! I don't know about you, but my craft projects have turned to Fall! I whipped up a stack of the cutest metallic quilted coasters today and I'm excited to show you just how easily you can make a set! With just a few supplies and less than an hour, you can make these, too.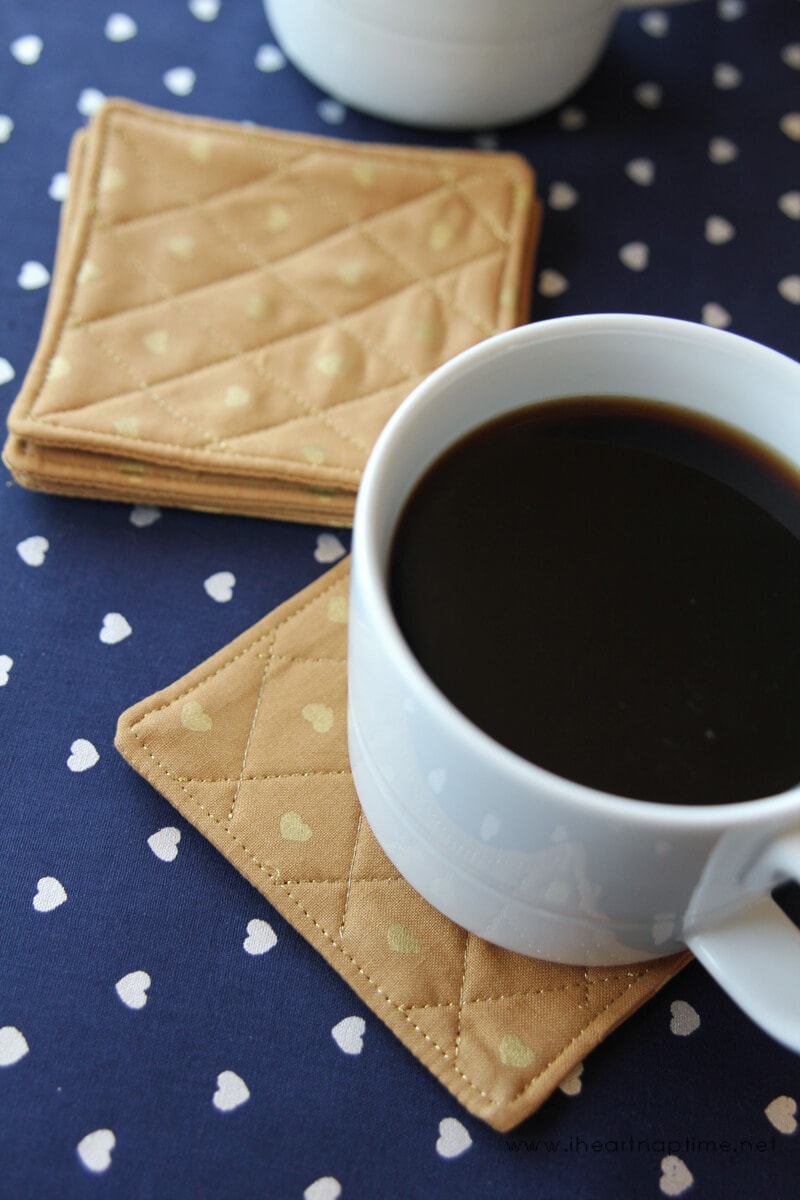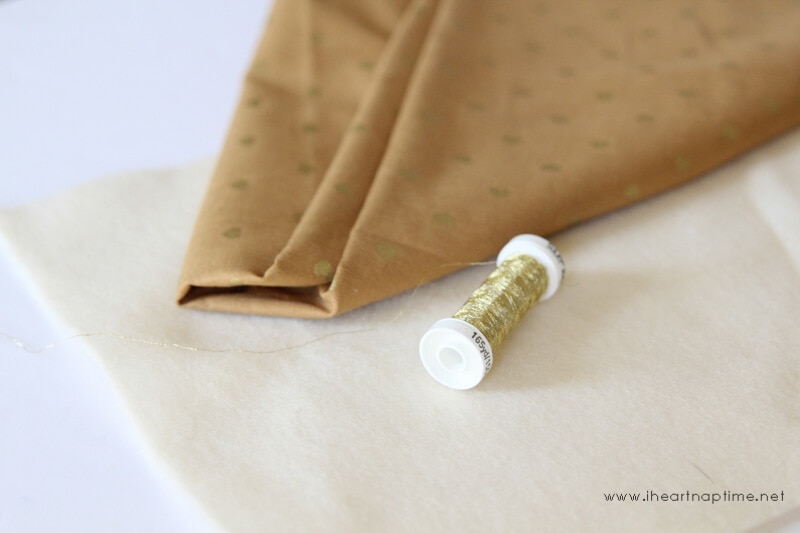 Supplies:
1/4 yard quilting cotton or you can use scraps
2 sheets of craft felt
fabric scissors
metallic/regular thread
metallic thread sewing machine needles (optional)
Step 1:  Begin by cutting 8 – 5″ x 5″ squares from your fabric and 4- 5″ x 5″ squares from your craft felt (you could alternately use quilt batting).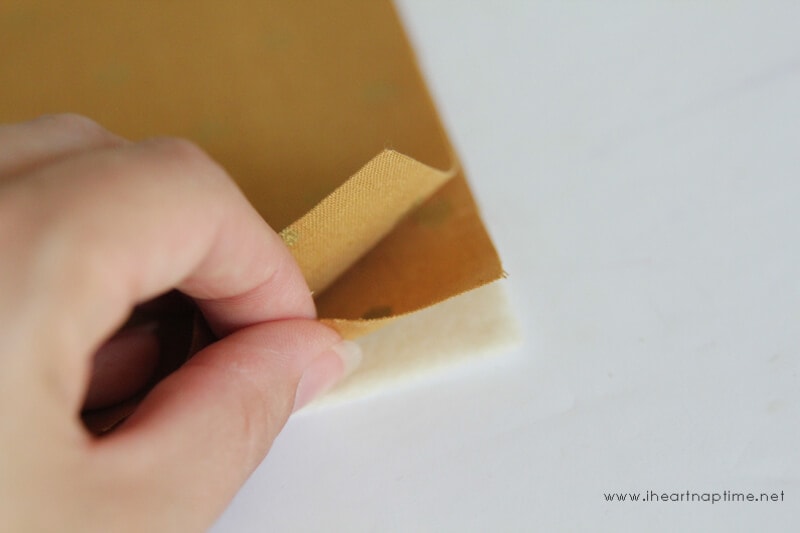 Step 2:  For each coaster, stack one felt square on the bottom, then one fabric square right side up (wrong side touching the felt), then another fabric square right side down (so right sides of the two fabric squares are touching).
Step 3:  Flip the square over so that the felt is up as you sew. Using a 1/4″ seam, stitch around the perimeter of the square stack, leaving a 2″ opening on one side for turning. Clip the four corners with fabric scissors.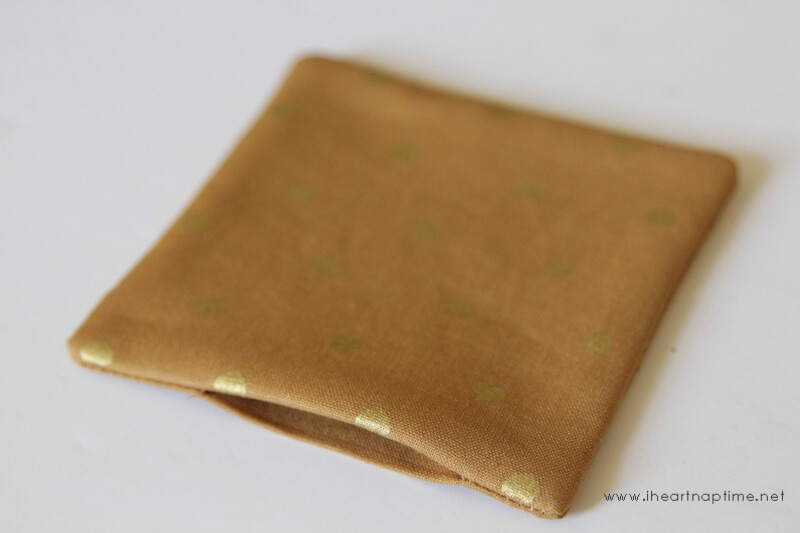 Step 4:  Turn the coaster right side out through the opening. Use a pointed object (I like to use a chopstick) to press the the corners out completely. Press the entire coaster well. Fold in the raw edges of your opening so that they are in line with your seam. We will close up the opening in the next step.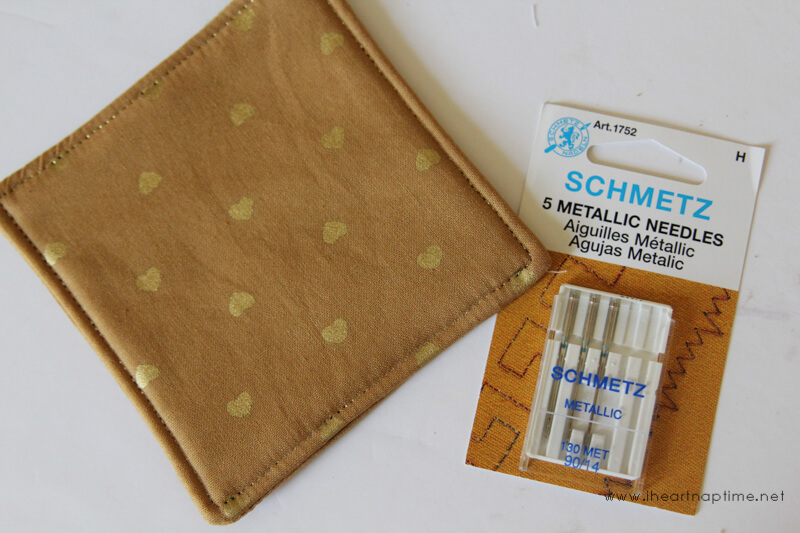 Step 5:  Place a metallic needle and metallic thread in your sewing machine if desired. Stitch around the perimeter of the coaster, closing up the opening in the process.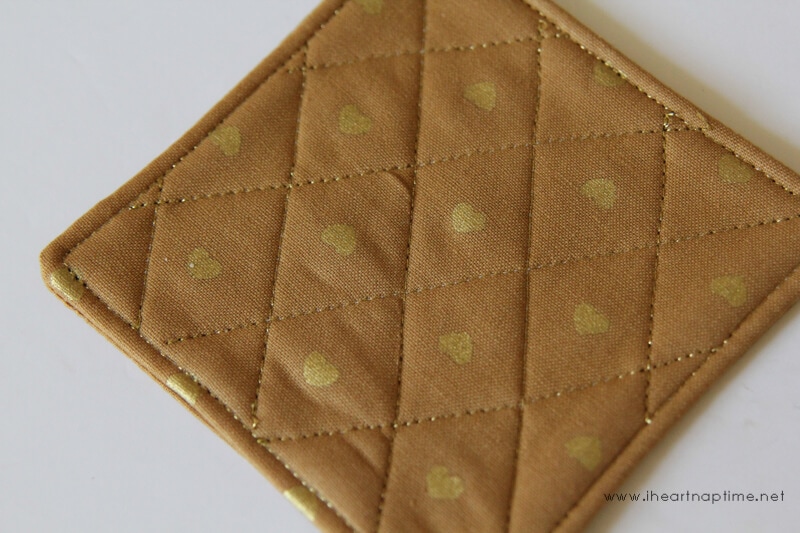 Step 6:  If desired, use a fabric marker or use the print of your fabric to guide your presser foot as you stitch through the layers to create a diamond pattern or other design of your choosing. Press again and repeat to make a total of four quilted coasters!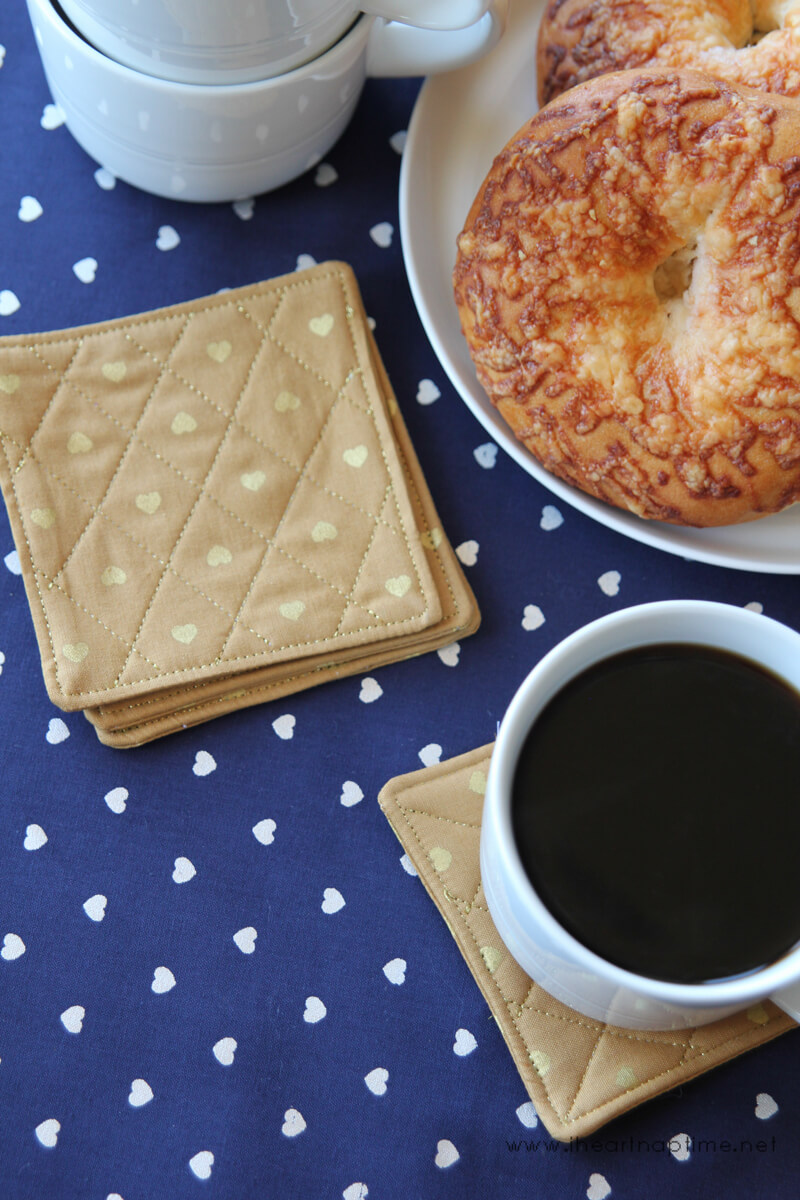 I hope you enjoyed this quilted coaster tutorial! Now, wrap them up to give to your favorite hostess or put those cute coasters to good use in your home! Serve a hot beverage with some pastries or these amazing Pumpkin Cinnamon Rolls and be sure to stop by Girl. Inspired. to see what else we've been up to!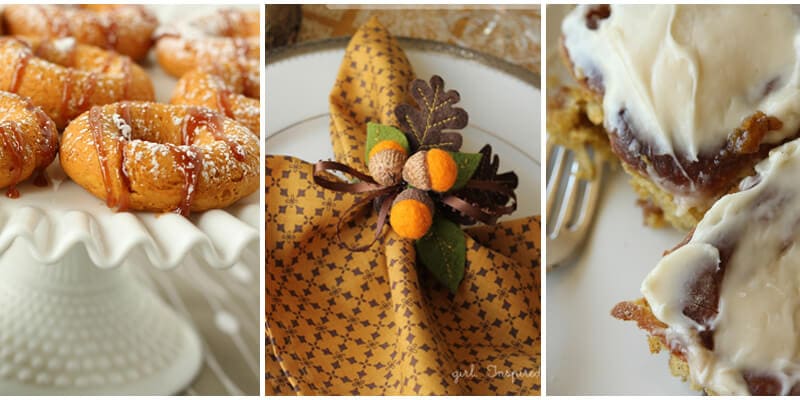 2-Ingredient Pumpkin Donuts  ~  Easy to Sew Dinner Napkins  ~  Pumpkin Cinnamon Rolls