Shapes and Colors Printable Board Game
Keep your kids entertained with this shapes and colors printable board game! It's easy to put together and fun for young children.
Since it's so hot where I live, we need to have a lot of indoor activities like this printable board game. Either that or we have to go on a road trip (and of course, I have a printable road trip game for that, too!)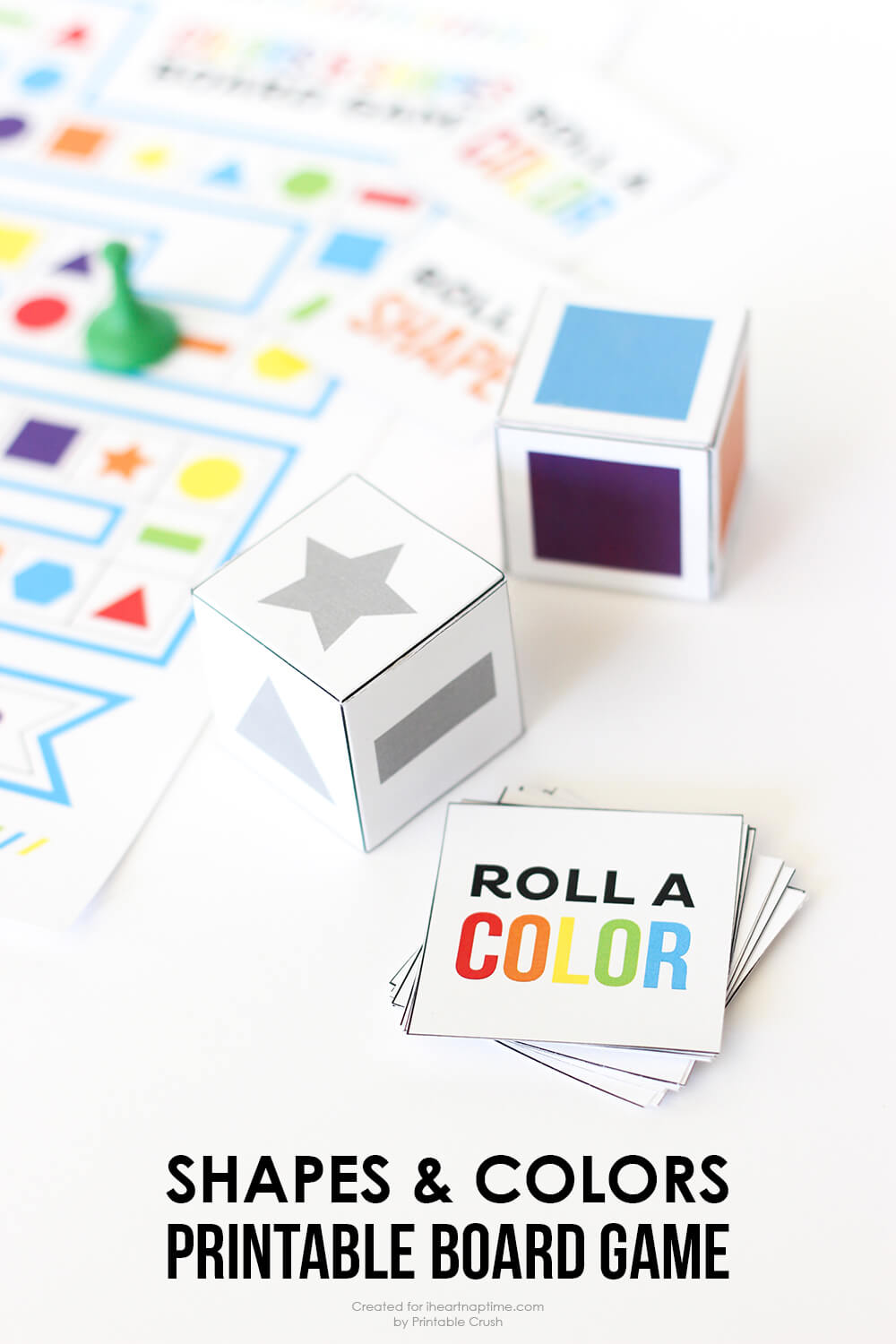 Last year, I created a fun board game to help my kids learn about emotions. It was a HUGE hit. I wasn't expecting them to be as into it as they were and they asked to play it over and over again. I can't believe it took me a year to create another one because this is an awesome way to beat boredom in the summer!
My kids are old enough that they already know all their colors and shapes, but they still like to play this game. I would recommend this for preschool age to about 2nd grade, but older kids might like it, too! These rainbow coloring pages are also great for teaching your little ones about colors.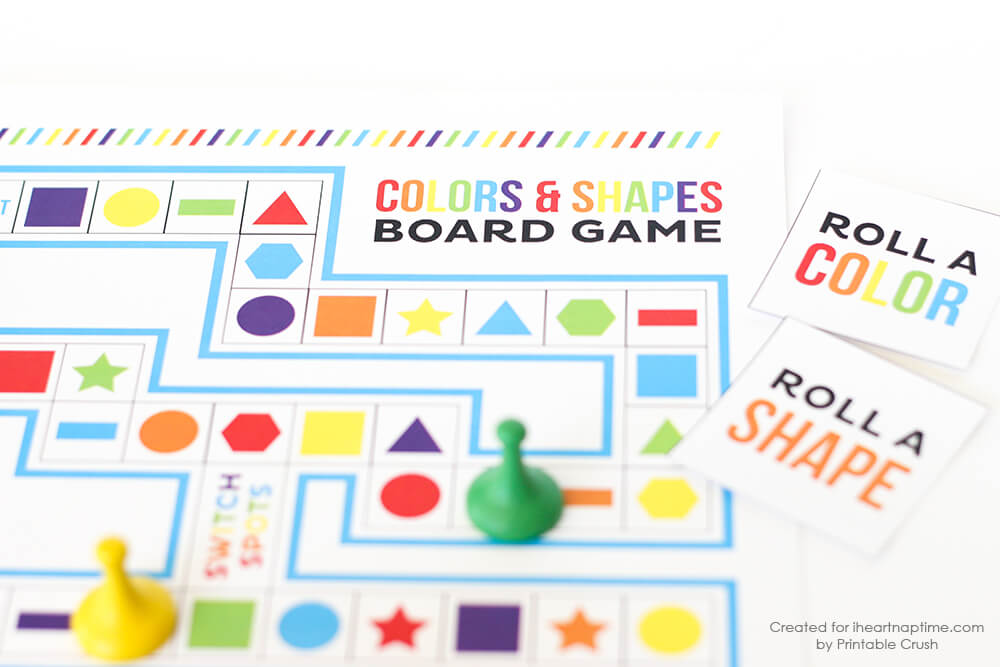 Supplies
Free printable (download below)
White card stock
Scissors
Glue Gun
Game Pieces (I used our Sorry game pieces)
To download free printable board game
Print printable board game on white card stock. Next, cut out paper dice, fold at each line, then glue the flaps to the inside of the box. Then you'll cut out play cards.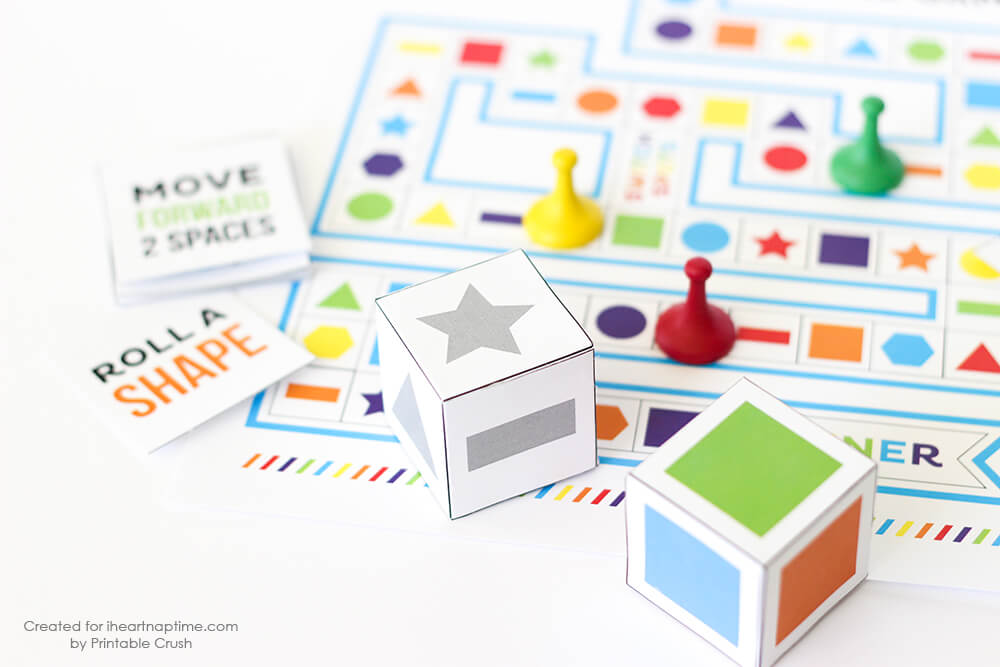 How to play
Lay the cards face down; then a player will choose a card.
The cards say roll a color, roll a shape, or will tell you to move forward or backward.
You will either move your game piece or roll the die according to the card.
If you roll one of the dice, move your game piece to whatever shape or color it lands on.
Have fun!
More fun activities to entertain your kids:
Post originally contributed by Erin of Printable Crush.