By Jenny Raulli of Bloom Designsfor I Heart Nap Time.
Hi Everyone. So after just one week of summer my four kids and their friends are already bored with the activities at our house. Sound familliar? To beat the boredom,  I made this fun popsicle treasure hunt. Kids of all ages seem to love treasure hunts. I typically create one for every birthday party that I host. You can easily adjust the degree of difficulty simply by where you chose to hide the game pieces.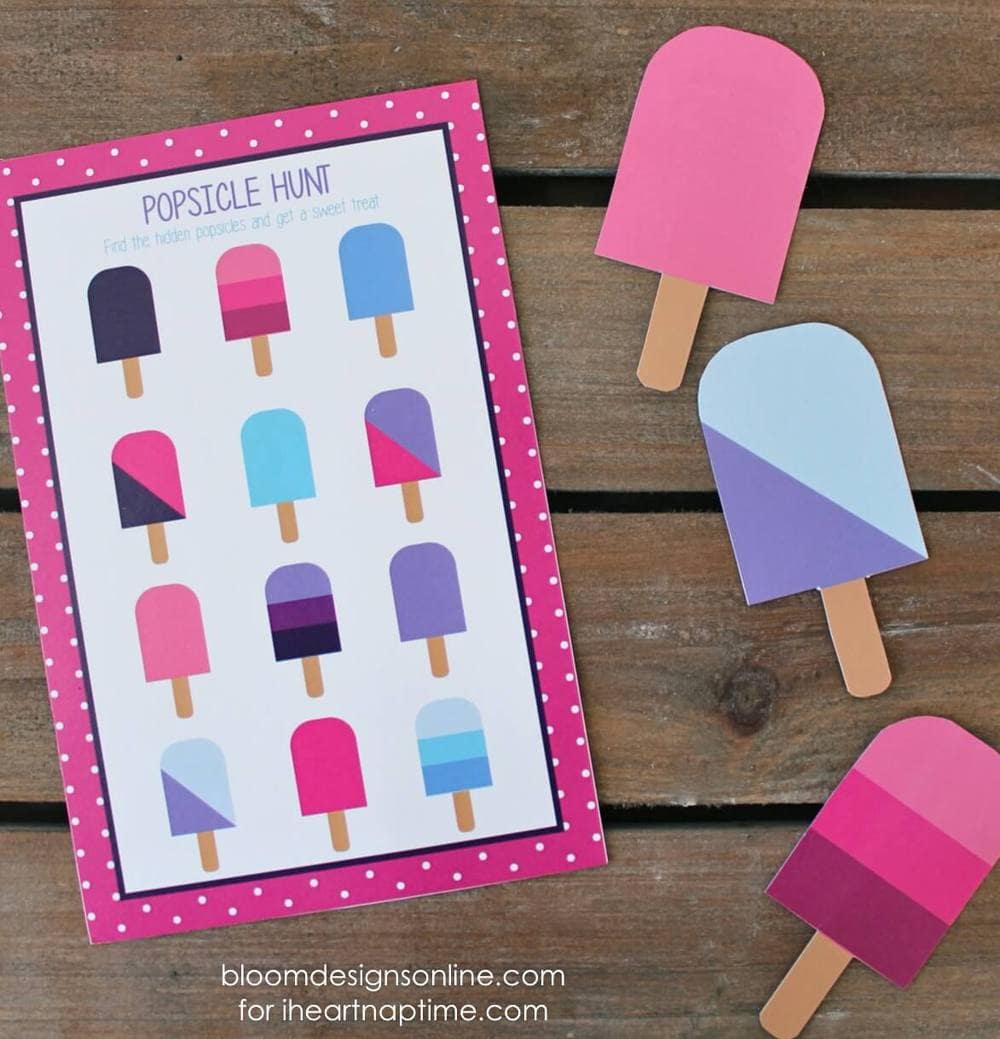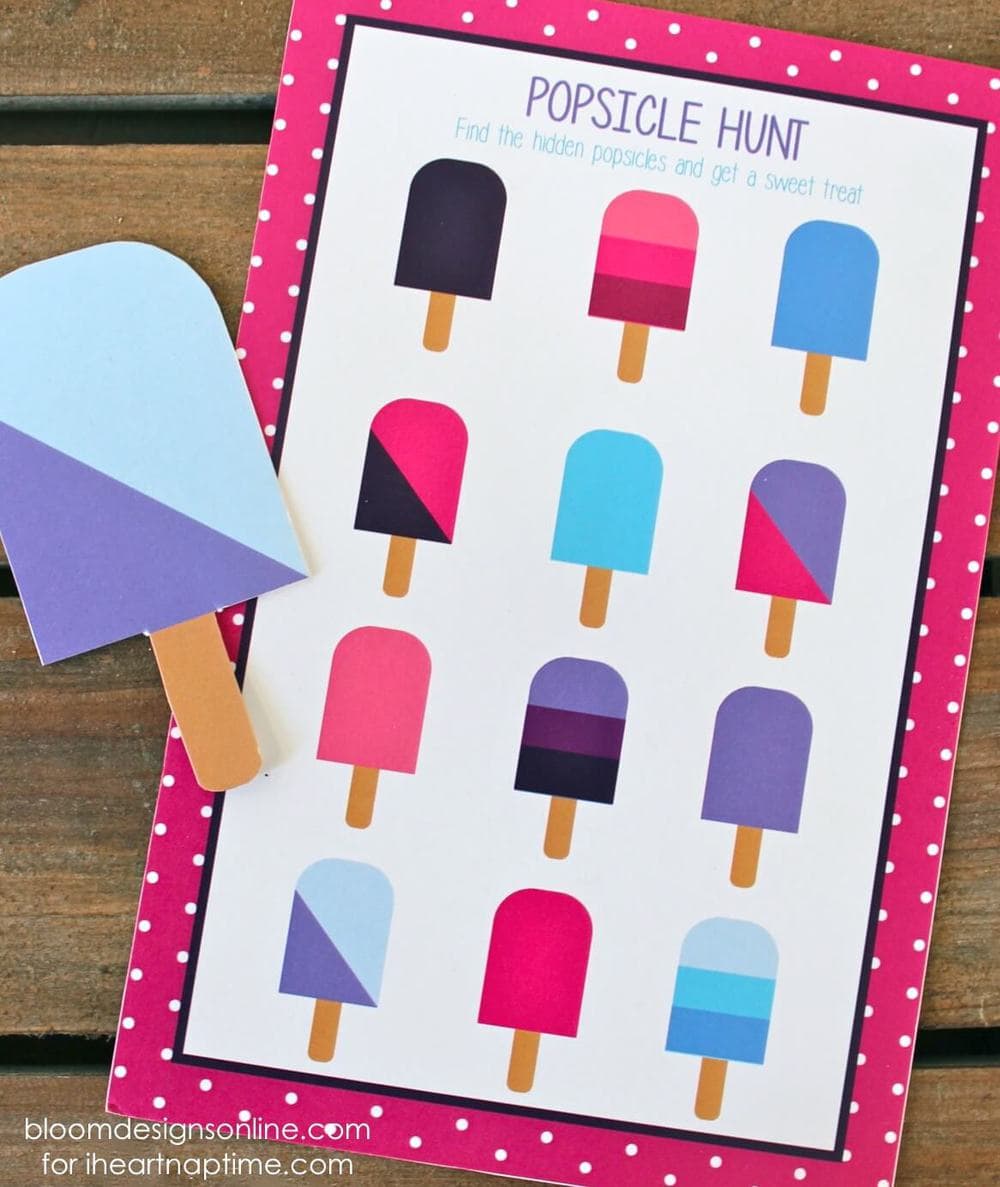 Free Download
To download the game card click here and popsicle pieces click here.
Print on any printer using heavy card stock. Cut out the game card and then the popsicle pieces. The piece can be cut into a popsicle shape or simply into squares.
Hide the popsicles around your yard and let the kids start their hunt. They should also have a pencil to cross off the popsicles on their game card as they find them. For a harder challenge, have the kids find the popsicle in order from left to right on their game card.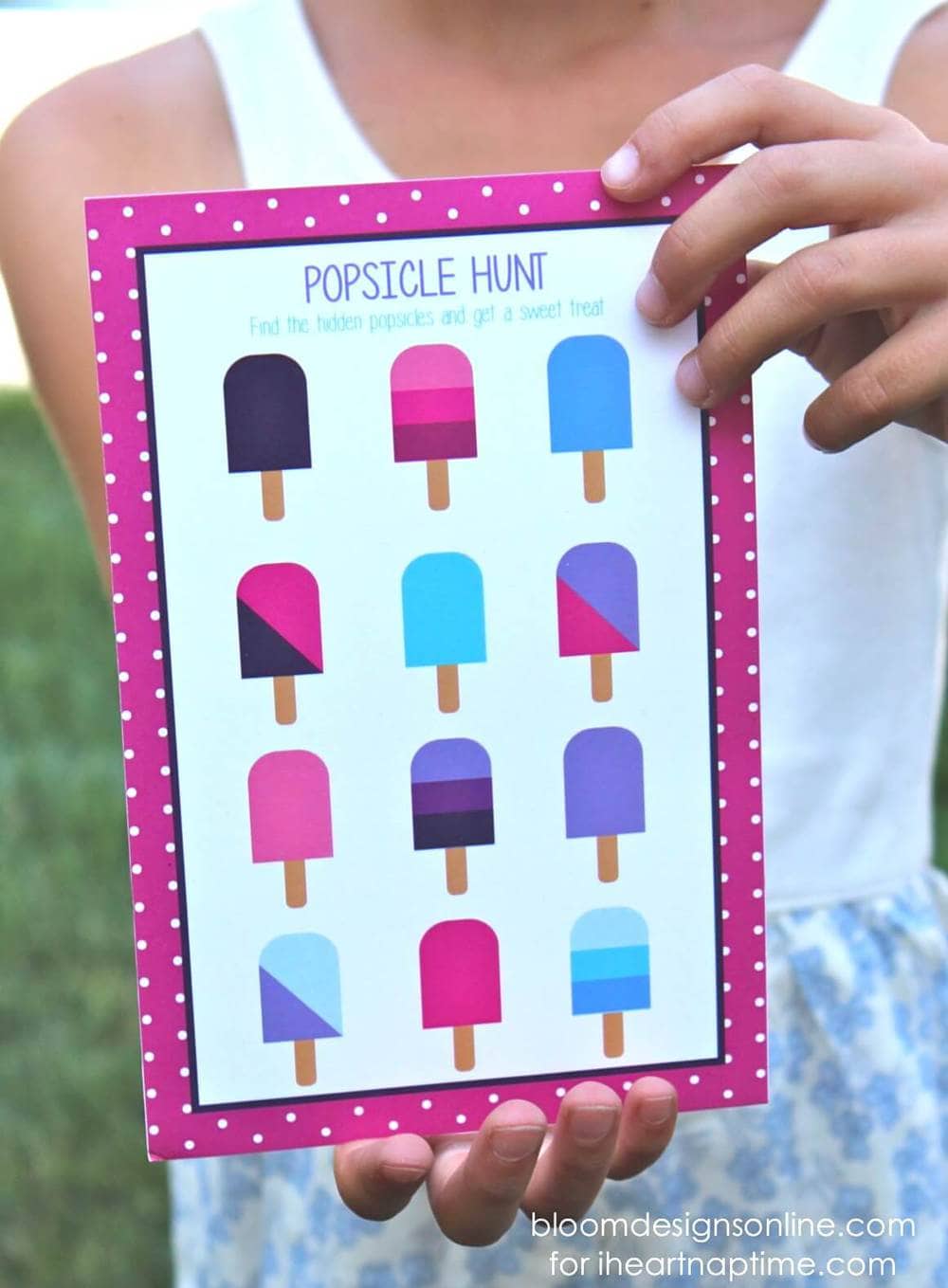 Please note these printables are for personal use only. If you are sharing these (thank you!) please link directly to this post and not the actual image.
Have lots of popsicle on hand for the kids to eat when they are finished. Happy hunting. For a great Fourth of July Treasure Hunt, click here and for more fun summer ideas and printables, visit Bloom Designs Online.
Thanks Jamielyn for having me!