Paper Feather Garland by: Krisha of Jacks & Kate for I Heart Nap Time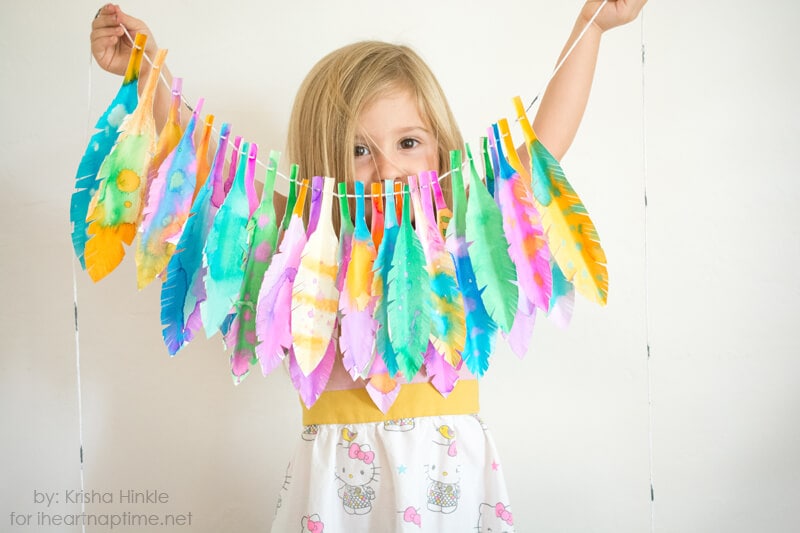 My favorite kind of art project to do with my kids, are ones that require minimal instruction. I love nothing more than to just bring the supplies and say, "go for it!" That's essentially what I did with this paper feather project. I always enjoy seeing where their imagination will lead them.
Supplies:
Watercolor paper
Watercolors
Brushes
A feather template
Pencil
Scissors
Needle
Twine
First, I started out by making two feather templates in a big and small size. No rhyme or reason here, just draw something that looks like a feather. Next, with my pencil, I traced several of them onto large pieces of watercolor paper. I liked the large paper, because it gave them a big area in which to work, but any size will do just fine.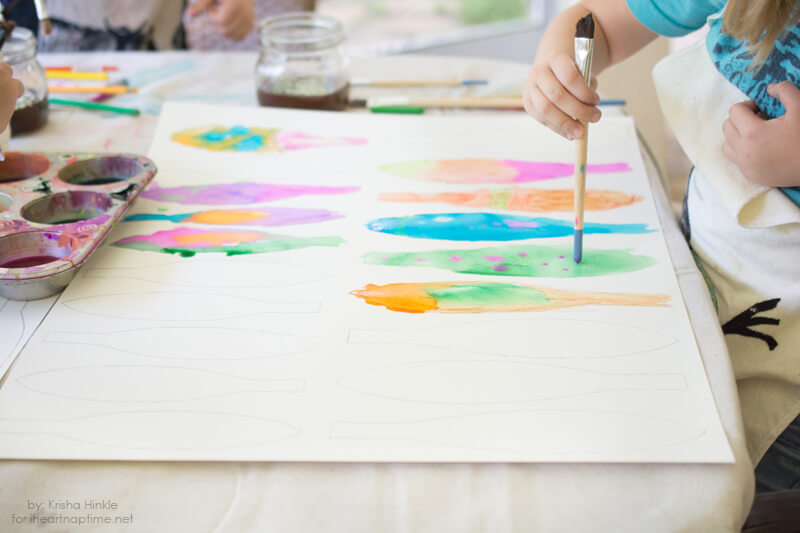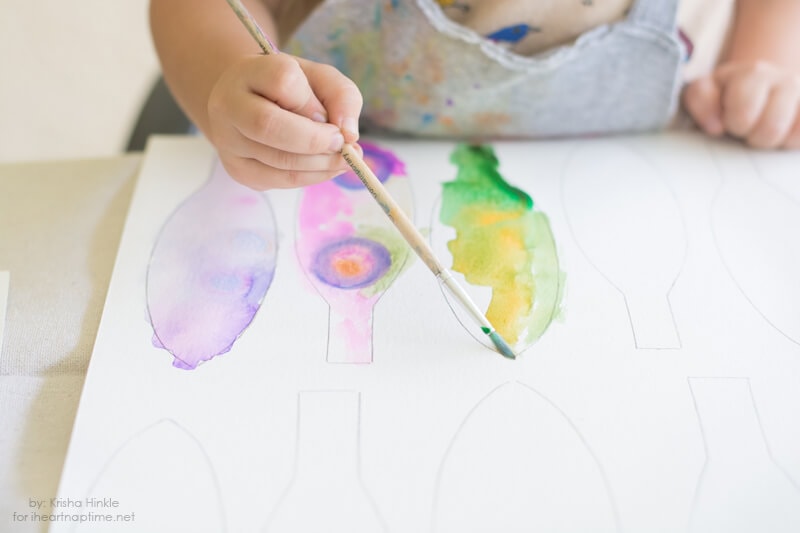 Then, I loaded up the table with our supplies and told them not to worry about painting within the lines of the feather, since I would be cutting those out. My only real instruction I gave them was to have fun and use different colors. Watercolors are one of my favorite mediums in which to work, especially with kids. They have a lot of fun experimenting with mixing the colors and seeing what new color they'll create.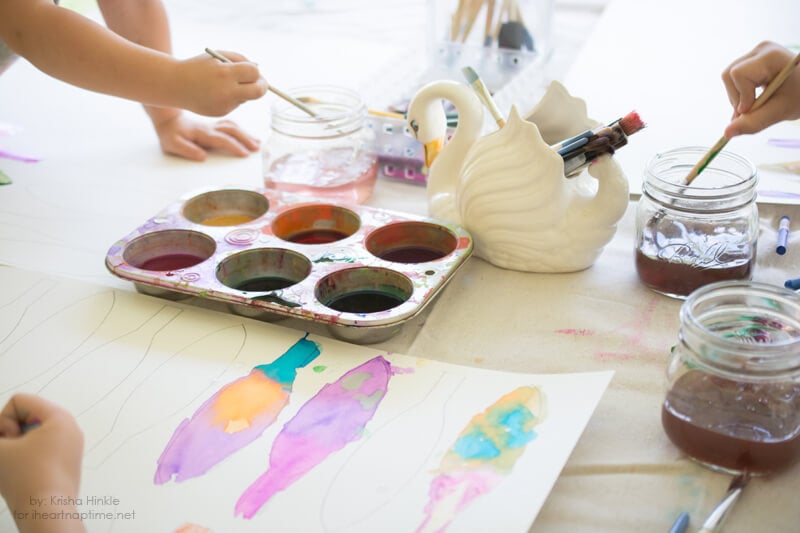 This kept them quite busy for an afternoon. When they finished, I let them dry completely, then cut them out. Once I had all the feathers cut, I folded them in half lengthwise and cut slits in the paper. Next, I unfolded them and threaded them on a long piece of twine at the base of the feathers. If you are using heavier stock paper, it's easier if you pre punch holes, then thread them onto the twine.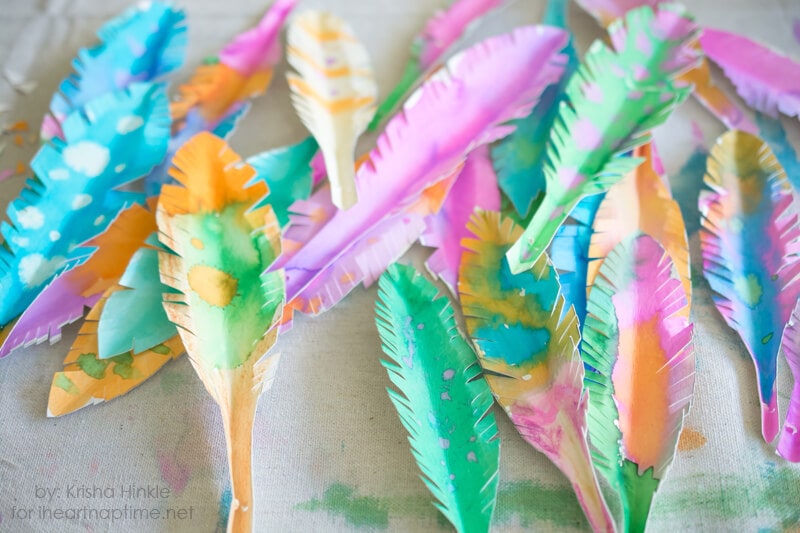 With Thanksgiving around the corner, I think this will make a fun addition to our wall. Though, I love it so much, it will probably stay up well after Thanksgiving!
If you like this kid art project, please check out my Kid Art Pumpkins.