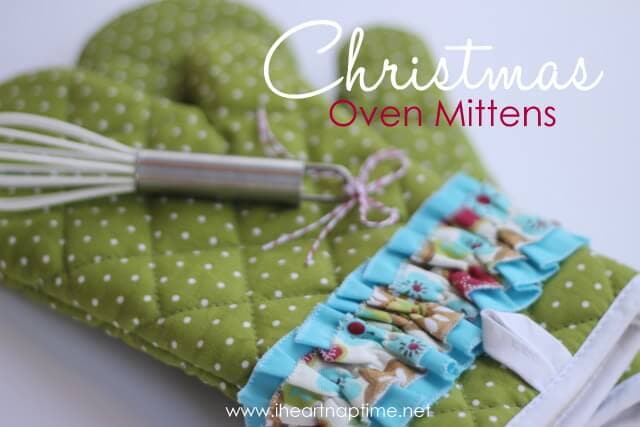 So as I was browsing my local Target (a.k.a. favorite store ever), I found these polka dot oven mittens on clearance. Score! They were a little boring for my taste, so I thought I would dress them up a little with some fabric scraps I had laying around. Secretly I'm just on a mission to add ruffles to everything I own. haha! In all seriousness, I really do LOVE ruffles. They just make everything cuter, don't you think? 😉
Christmas Oven Mittens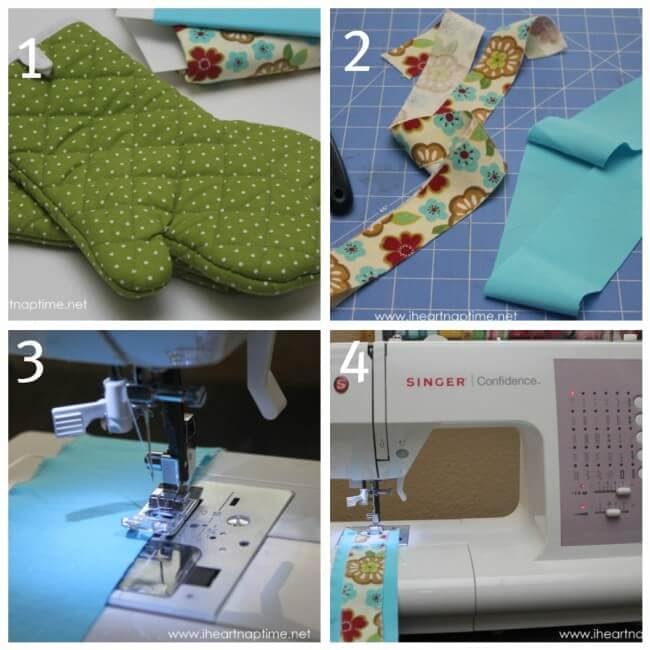 To get started you'll need a pair of oven mittens-. Maybe you've had yours for awhile, and they just need a little "pick-me-up."
Next I measured around the top of the mitten and cut my fabric TWICE as long, so that it would give room as I ruffled. I also cut the blue fabrics width 1/2 in bigger so you would be able to see it underneath.
Then I zig-zagged around both of my fabric strips so they wouldn't fray.
Lastly, I put the smaller piece on top and sewed them together. Once they were sewn together, I put my ruffle foot on and ruffled the piece together.

5. Don't forget to tuck your ends under and sew them so they don't fray.
6. Once your ruffle strips are complete, press and iron them flat.
7. Since I don't have a super fancy sewing machine, I didn't want to attempt sewing the ruffle onto my oven mit. SO instead I used Fabric glue and glued the ruffle around the top. 🙂 LOVE that stuff!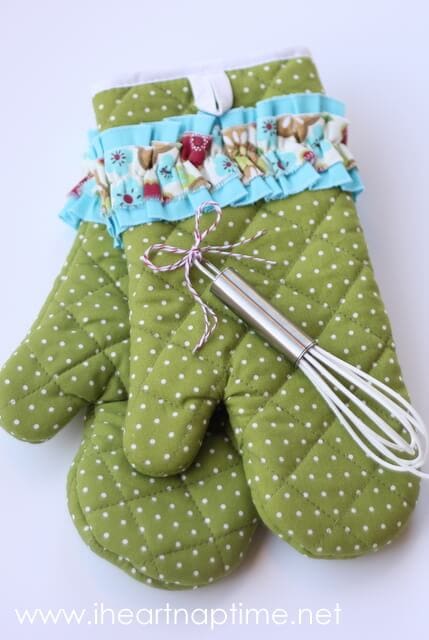 Now all I need is a matching apron! Wouldn't these make a super cute gift?!