Newspaper Flowers (repurpose newspaper craft)
Hi friends! Does anyone get the newspaper anymore? (crickets…) Despite all the technology in our house we still get the daily newspaper. It is one of those things that just starts the day…more of a ritual than for actual information 😉 Any who,  I was playing around with some papers and came up with this easy craft. I love this project because it is fabulous for any age group…and it is super cheap! Newspaper flowers would be a low cost craft for a classroom project (maybe Mother's Day??) They are very easy to put together and I bet you already have all the supplies you will need.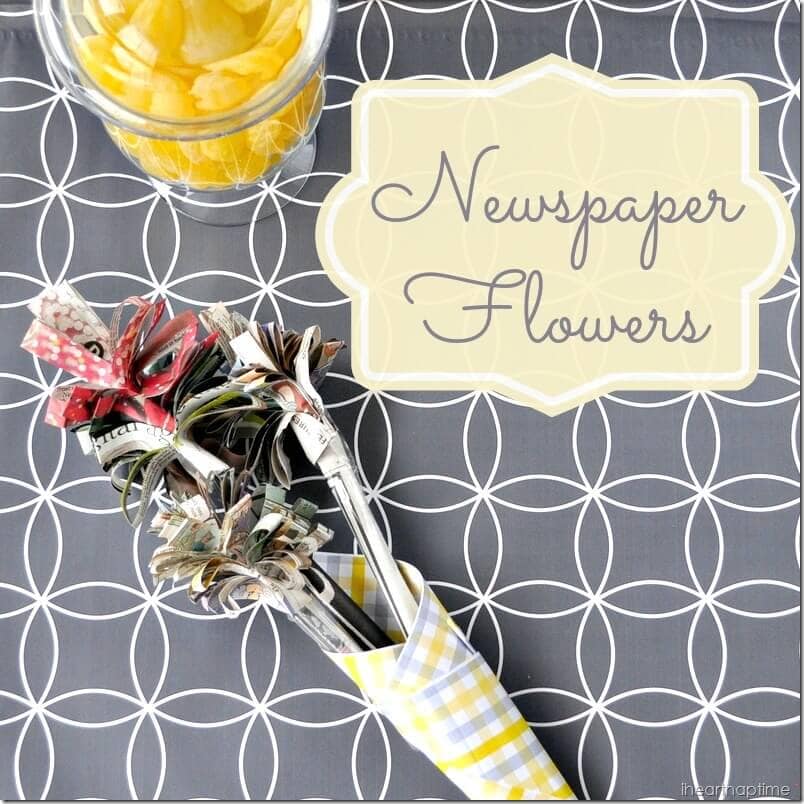 Supplies:
1 sheet of newspaper (will make about 4 flowers and 4 stems)
Packaging tape
Scissors
Stapler
One piece of scrapbook paper for the "vase"
ruler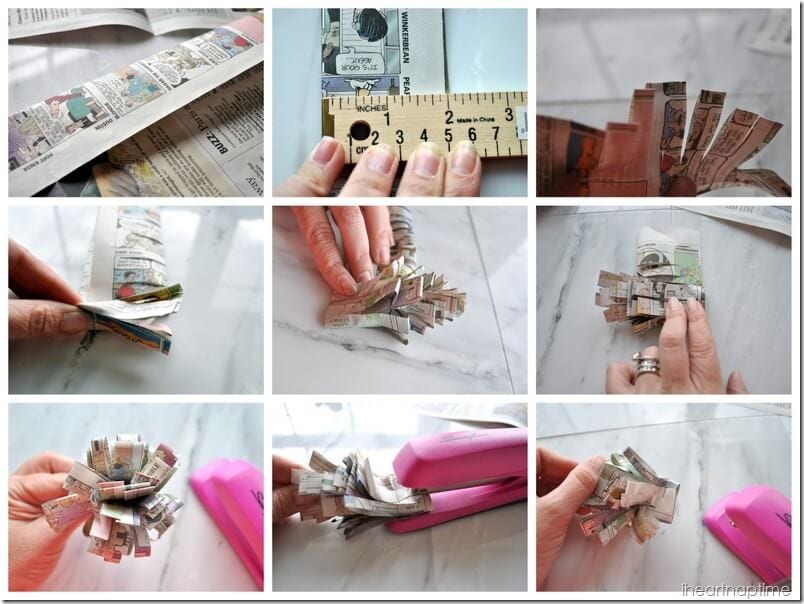 Here is how you go about creating your newspaper flowers
Lay one piece of newspaper flat and fold on one side to overlap 2 inches. Cut your strip of paper.
With the paper folded, slice the paper on the seam side about 3/4 of the way. This will create a fringe effect.
Roll the strip of fringed paper up and staple (you may need a couple staples to hold the "bud" together.
Make a stem by rolling up a 6 by 6 piece of newspaper and tape.
Tape the bud to the stem. I cut mine 3 different lengths to vary the height.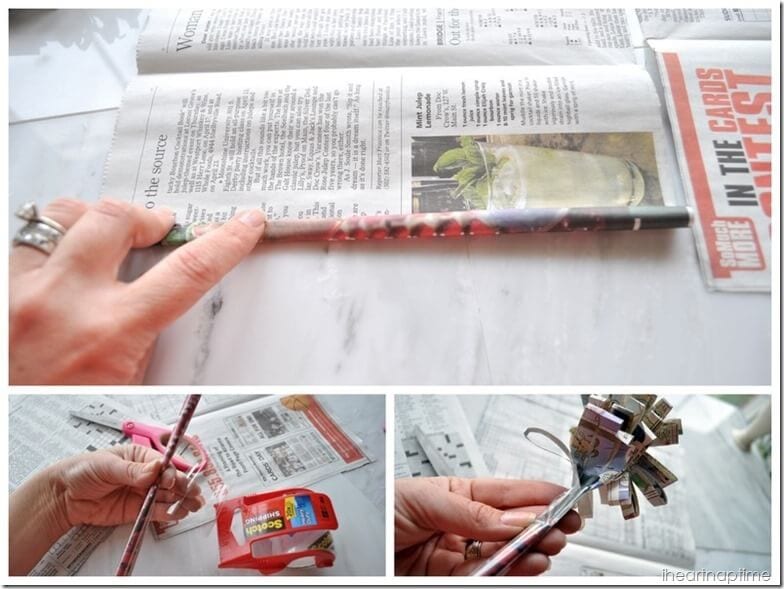 To make the paper vase:
Fold one piece of 12 by 12 paper in half crosswise to create a triangle.
Place the flowers inside and fold left corner over to the right.
Wrap the right corner around and tape.
How cute are these?? And so low cost! Perfect for a birthday party craft, daisy troop, classroom party….etc….I love it when trash can become a treasure…and this certainly fits that bill:)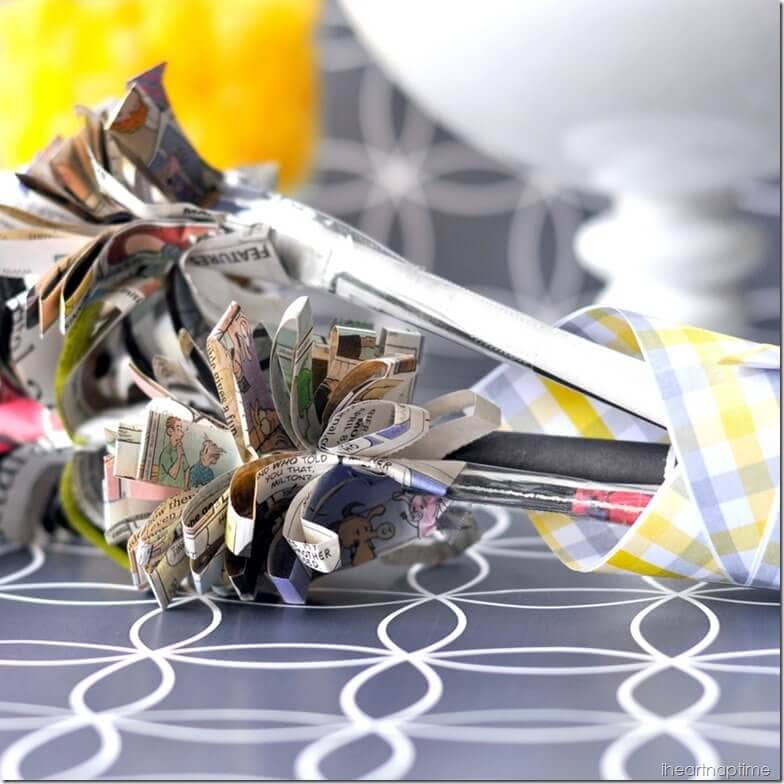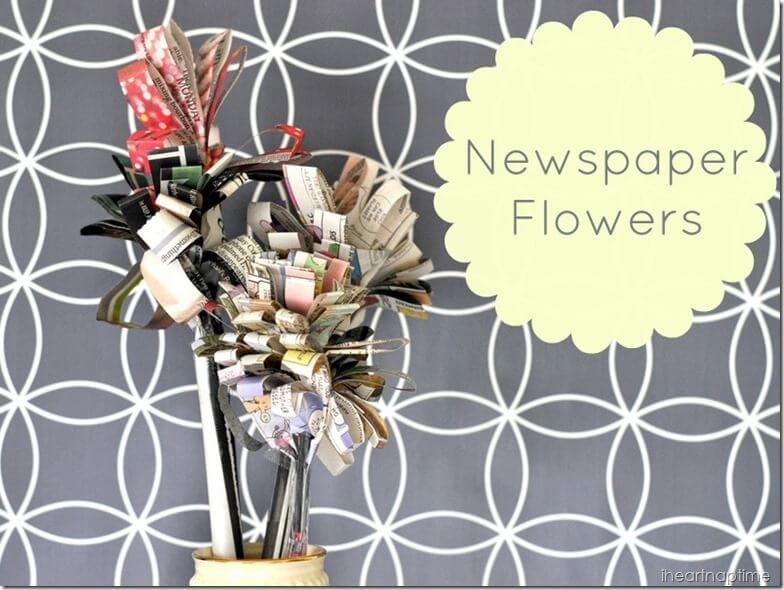 Here are some things that I have been working on over at CleverlyInspired…I hope you can stop by!!