Black and Gold New Year Cupcake Toppers
Black and Gold New Year Cupcake Toppers – free printable perfect for sparkling up your New Year's festivities! Perfect for topping cake or cupcakes, in timeless colors!
Erin here from Strawberry Mommycakes and I'm so excited to share these FREE Black and Gold New Year Cupcake Toppers with you!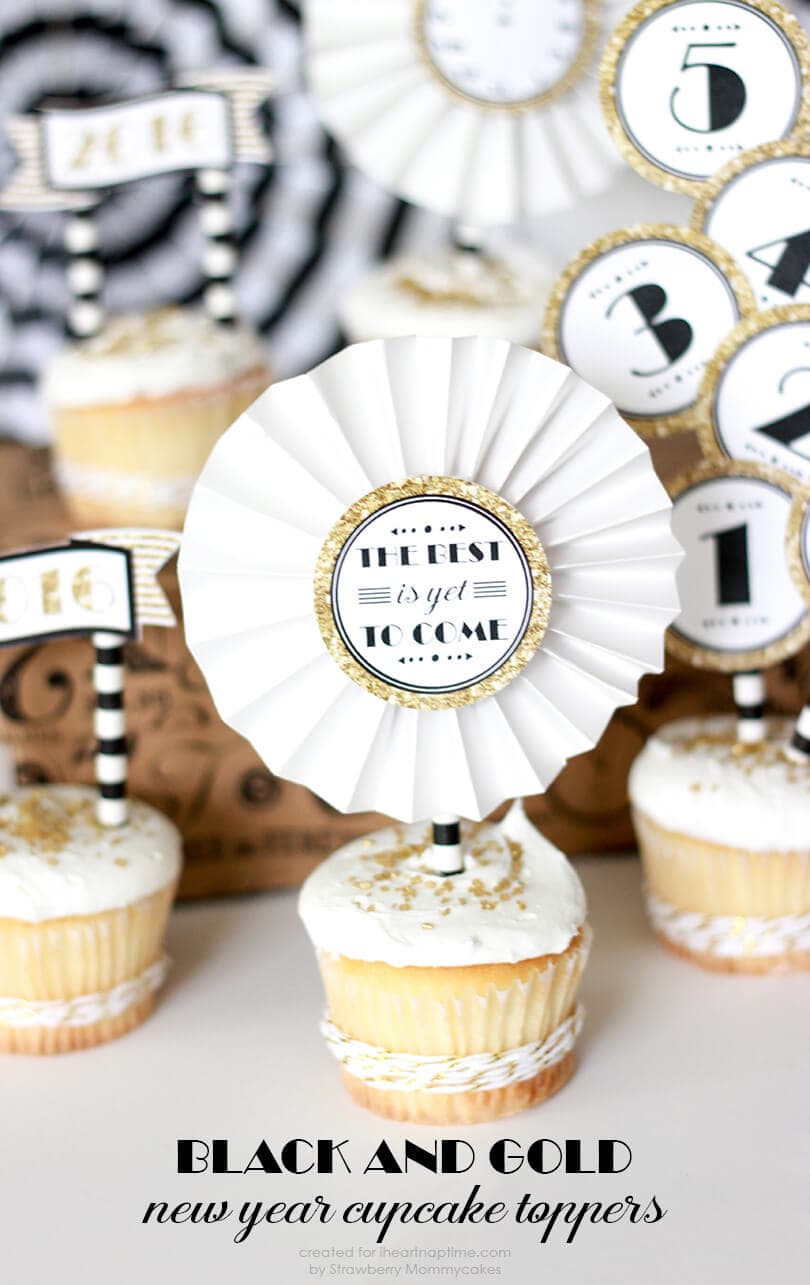 New Years is a little more special to me now than it ever was before. My son was born last year on New Years Eve. It was very convenient of him to give me that tax break! He's made life more fun and exciting, so we'll actually be celebrating this holiday this year!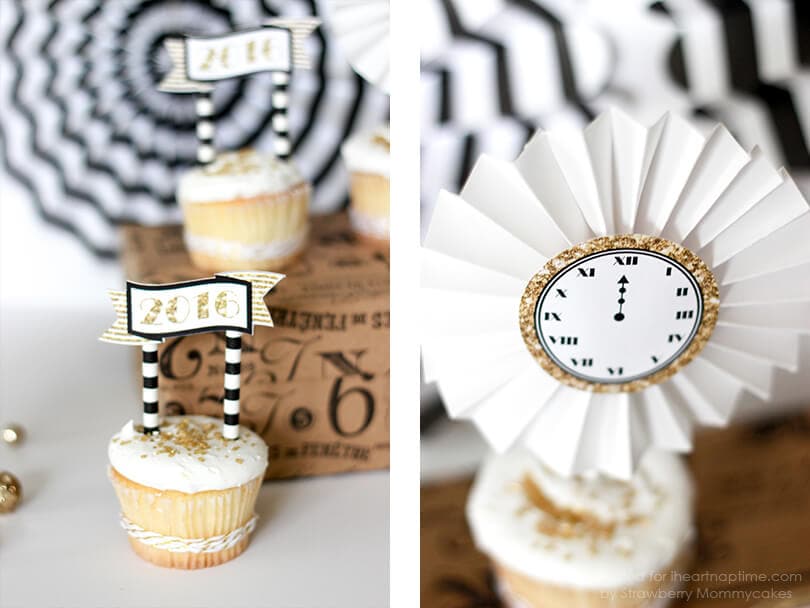 The party will end around 7 PM when it's his bedtime, but it's still going to be a party. Maybe when the kids go to bed, we'll enjoy some cupcakes with these "Great Gatsby" style cupcake toppers. I realize that I already designed New Years Printables that are black and gold…but I just think they're so pretty and classic.
You CANNOT go wrong with this party theme for New Years…or any party for that matter! I did a Star Wars party with some friends and we used black and gold. It's a trend I hope stays around for FOREVER!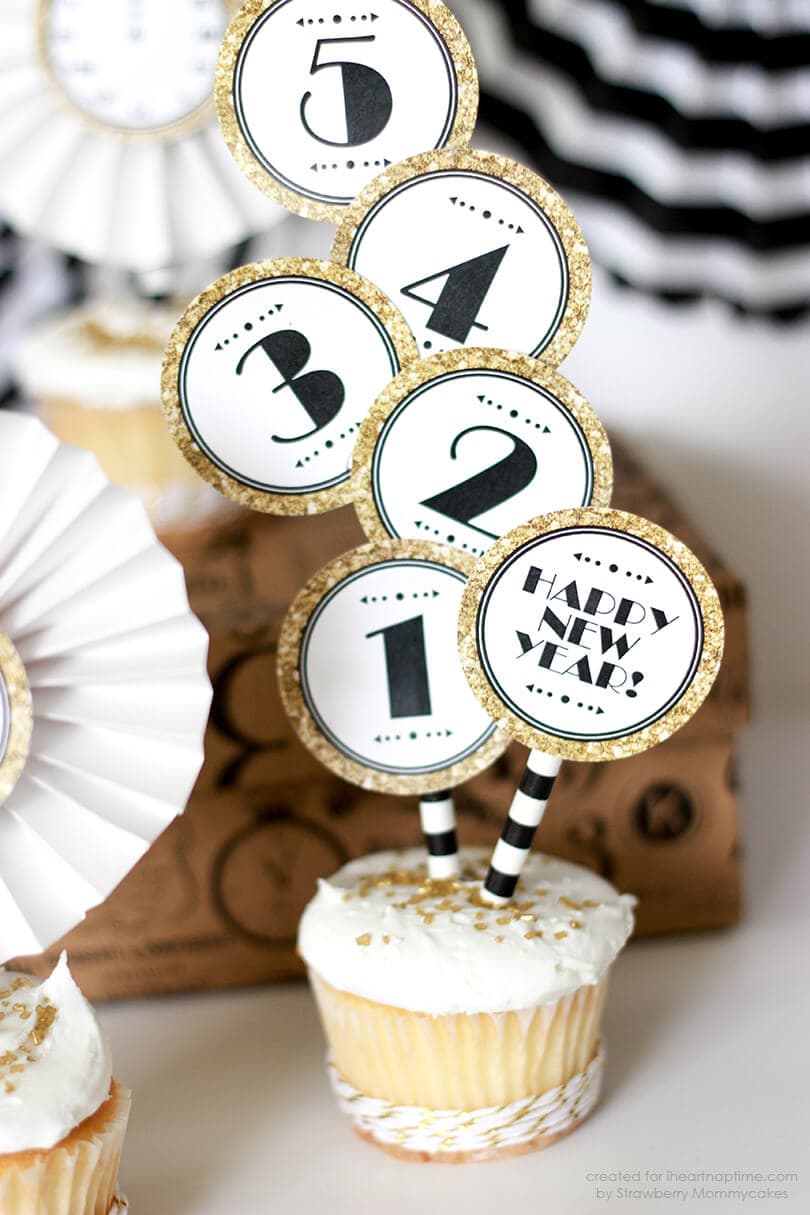 I would say that these cupcake toppers are something only adults can appreciate, but my kids got a kick out of the countdown cupcake topper! Creating these is pretty easy, too. Just print cut and glue.
Download the Cupcake Toppers HERE!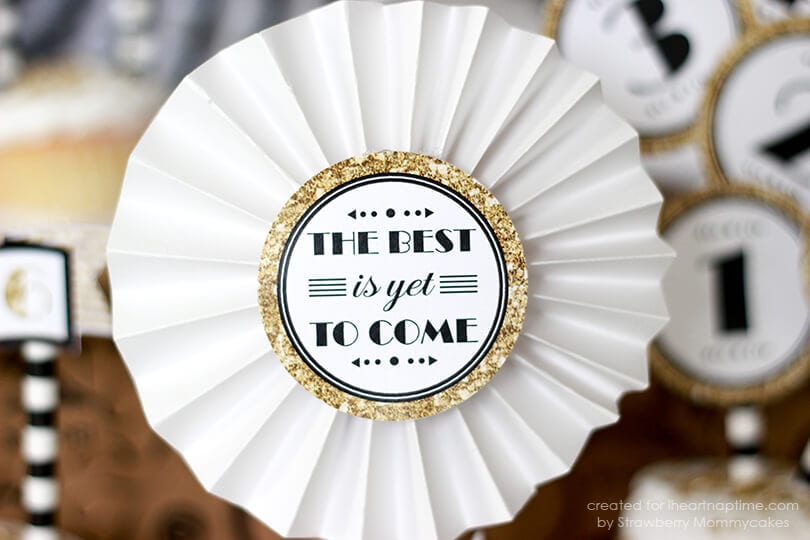 If you want to make them EXTRA fancy, you can add a cute paper fan to the back of the toppers. You can see how I make paper fans here (just scale them down to 2 inches and crease at every 1/2 inch). It requires a little extra work, but I think it's worth it.
Also, I save any fans I make because you can ALWAYS use white paper fans, right? Just make sure you don't get any frosting on them. I have made that mistake before!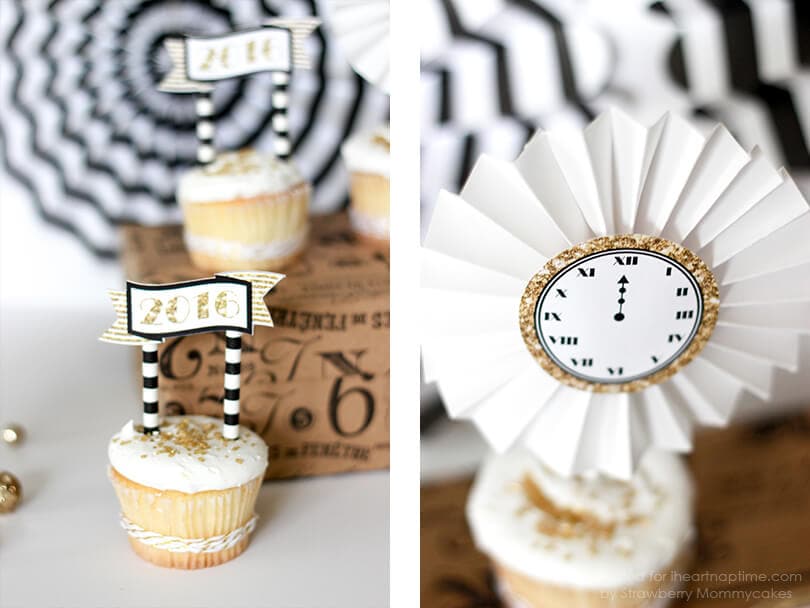 How will you be celebrating this year? Is there anything that makes this holiday special for you?
Thanks, Erin!
Love this easy, gorgeous free printable? You'll enjoy these, too!