Soda-lighted neighbor gift idea w/ free printable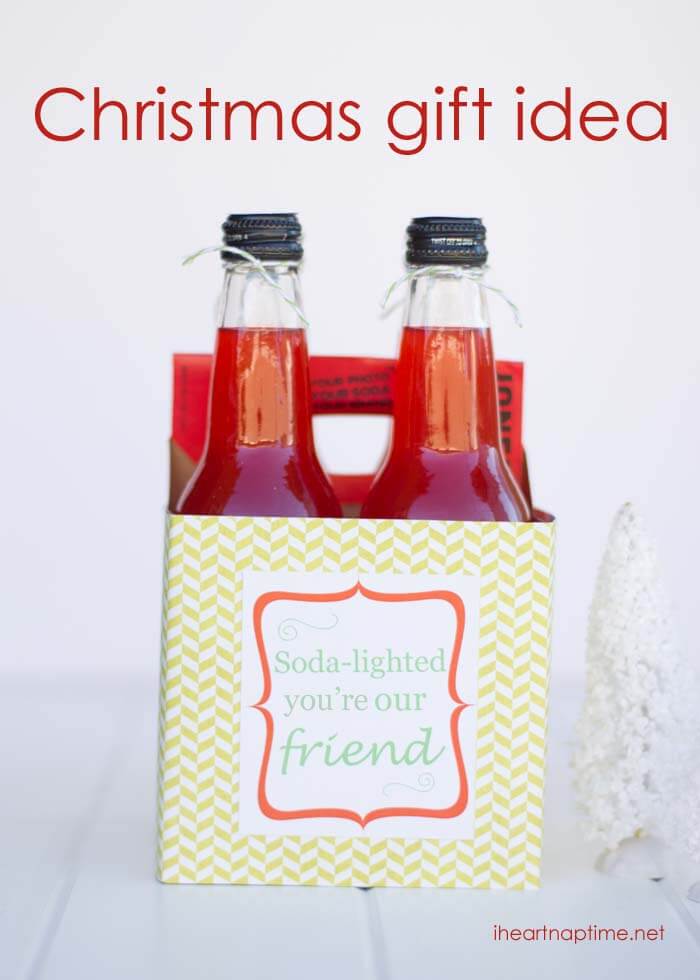 Today I'm going to show you how to make this fun Christmas gift idea. Who wouldn't love to receive a pack of Jones soda?! Me! I Would! 😉 I'm always looking for cheap and easy gift ideas around the holidays, so I thought this "soda-lighted" gift would be perfect for friends, neighbors and teachers. Here's what you'll need to get started:
Supplies:
Pack of soda pop
Scrapbook paper
Tombow or Glue stick
Paper cutter
Twine or ribbon
One inch circle punch or scissors
Printables (download below)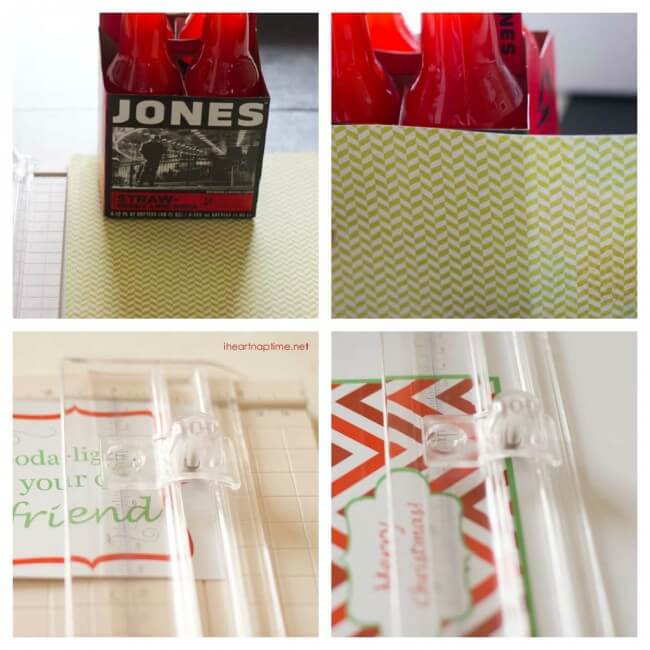 To download free printable: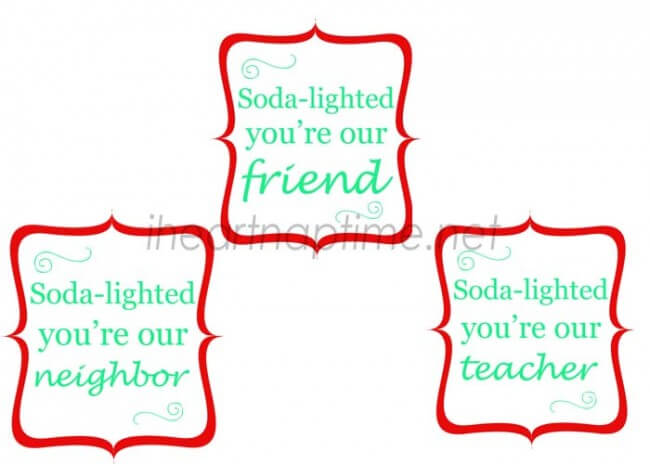 Instructions:
Measure around your box and cut your paper. I used 2 (12 x 5 inch) pieces.

Glue your paper around the edge of the box.

Print out your free printables.

Cut your printables with a paper cutter so you'll have straight lines.
I used a one inch circle punch to cut my circles, but you could also use scissors.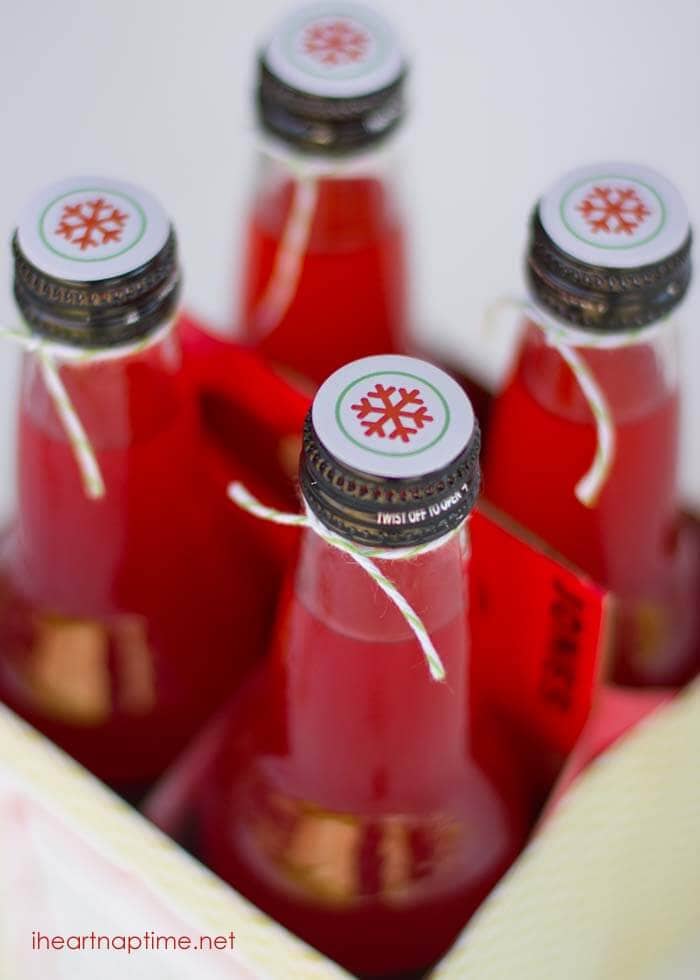 Then glue the cute little snow flakes to the tops of your bottles.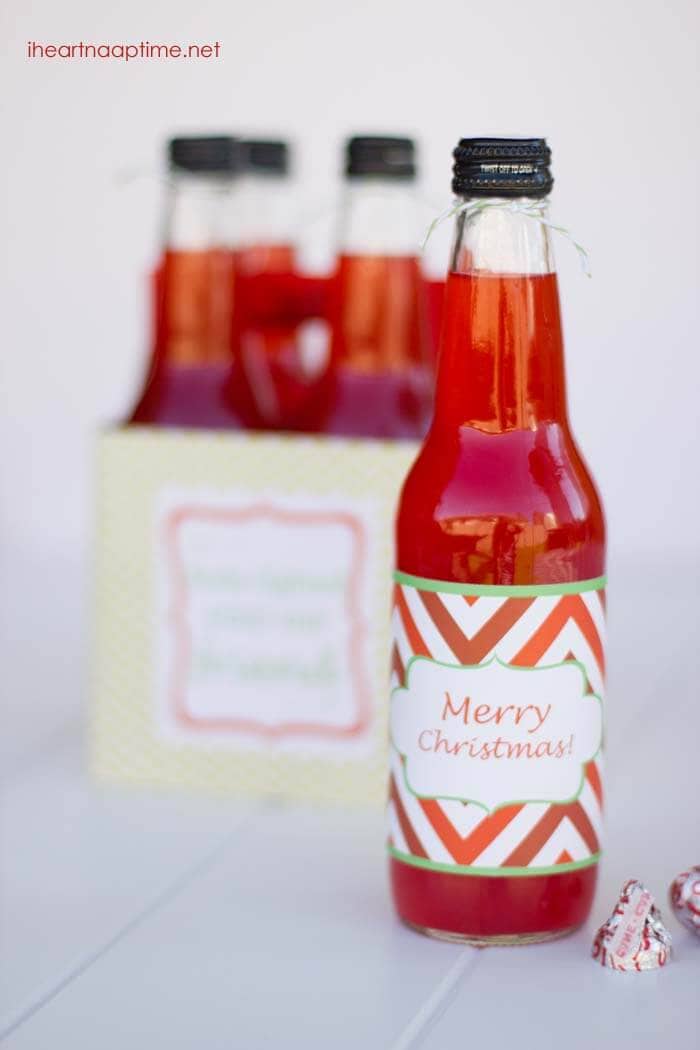 The last step is to glue your wrappers around each bottle and then tie a piece of twine on top. That's it. Pretty simple and these make such a cute gift! Jones soda is my absolute favorite! For more Christmas ideas make sure to check out this post HERE. I hope you all have a Happy Holidays!