Today I'll be sharing the cutest month by month onesies. We're doing something fun and a little different. I'm co-hosting a Virtual Baby Shower for my friend Bettijo of Paging Supermom. She has three girls and will be having her first BOY next month. This is a progressive party that started over at Paging Supermom — head there to see the invites, party decor and a round-up of the best baby gear.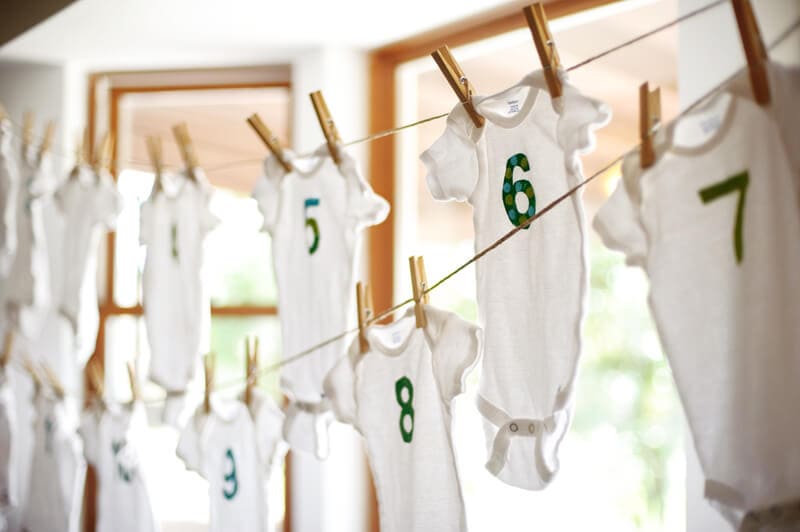 I'm sharing a fun baby shower activity idea — painting "Watch Me Grow" month by month onesies for baby to have his picture taken in each month of the first year. I am loving the new trend of doing a group craft project at baby showers instead of games. Plus the onesies prepped with freezer-paper stencils hanging on a clothes line doubles as adorable party decor for this "Farm Boy" themed baby shower.

Supplies needed:
12 onesies
freezer paper
free printable number template here
craft knife (X-acto knife)
iron
acrylic paint
foam brushes
card stock paper
The freezer paper stencils are easy to make and will need to be prepped before the shower.
Instructions:
1. Download the free printable number template here.
2. Trace the numbers onto the freezer paper and cutout with a craft knife.
3. Iron the stencil onto the onesie with the shiny side down.
4. Place a sheet of cardstock to to line the onesie and keep the paint from bleeding through to the back.
5. Paint inside the numbers.
6. After the paint has dried, peel off the stencil.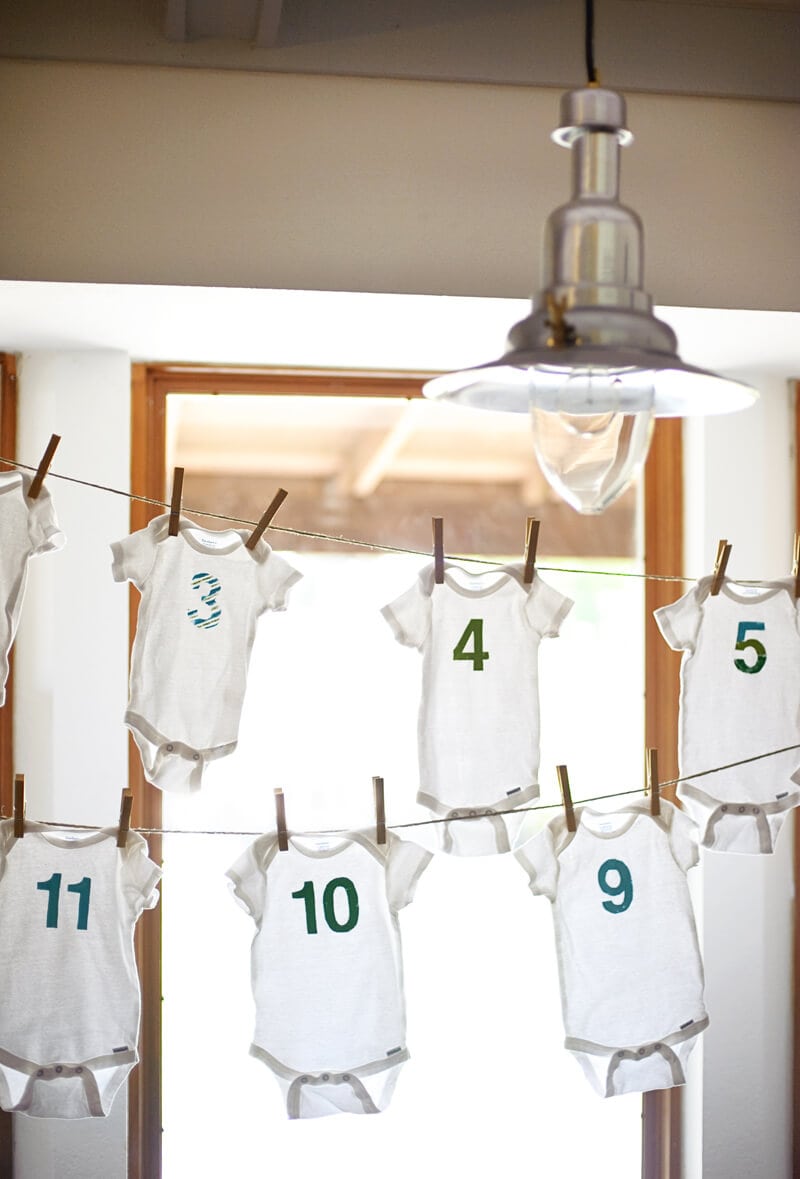 Of course our baby shower wouldn't be complete with out party favors! Seed packets for everyone to take home and grow are certainly fitting.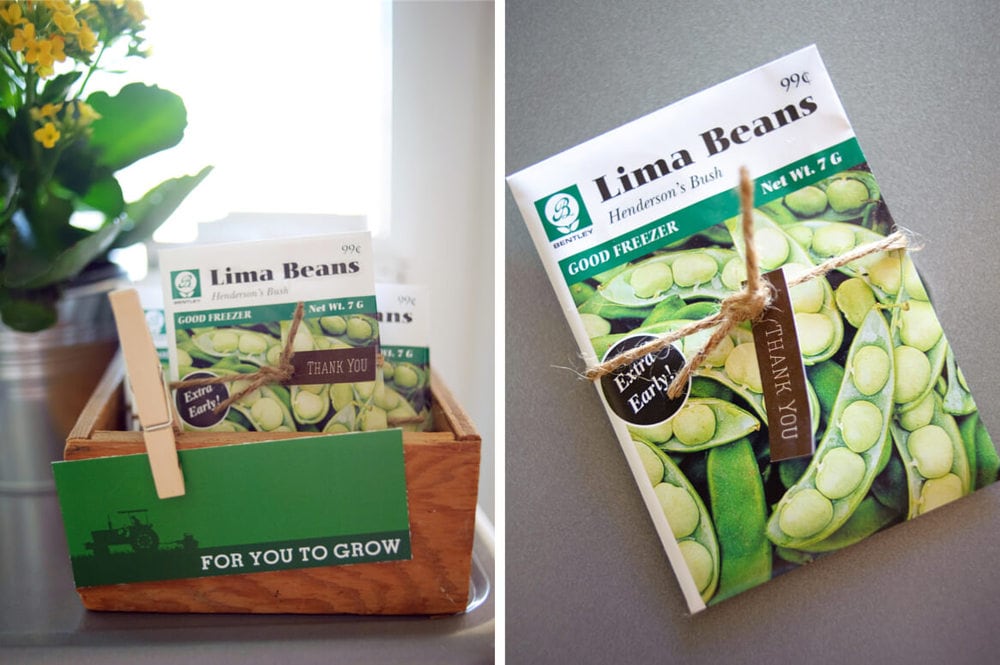 Check out a recap of the Farm Boy Baby Shower, including the delicious and gorgeous Pie Table on Erika's blog.
Looking for more baby? You'll love these: