Men's Apron [Gift for Guys]
Every SINGLE year I have the hardest time coming up with gifts for guys. My husband and Dad are so hard to shop for. They never tell me what they want and I always have the hardest time coming up with something.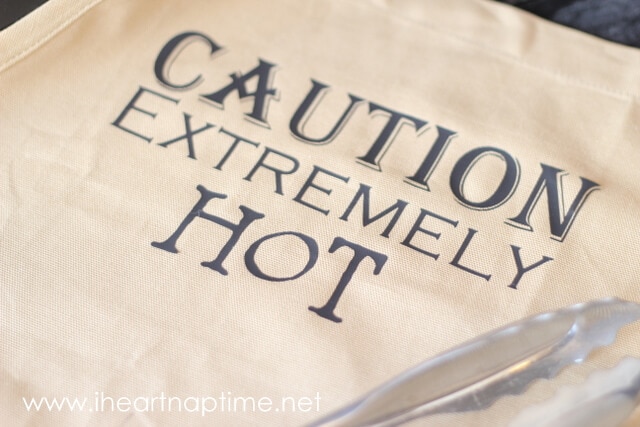 Why are men so hard to shop for…let alone make something for?! I never would of thought in a million years I would make my husband an apron, but when I saw a mens apron in the pampered chef catalog I thought it might be a fun gift! If your husband/father loves to grill, I think they'll get a kick out of these!
Men's Apron 
To get started you'll need an apron… I found this one at Jo-Ann's on sale for $2.99. Sa-weet!!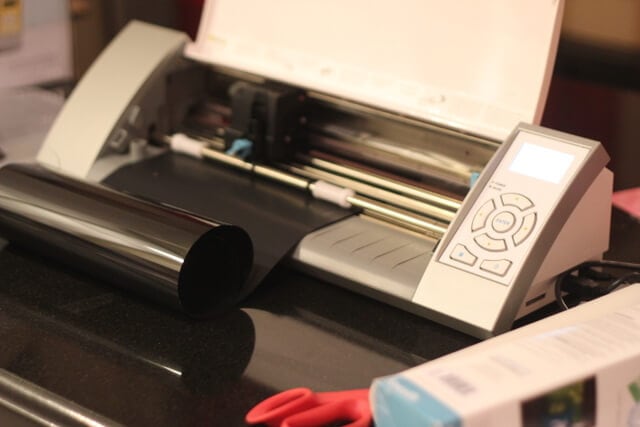 Then I pulled out my Silhouette and cut out "CAUTION: EXTREMELY HOT" with heat transfer. If you will be doing this with your Silhouette make sure to mirror your image horizontally before cutting.
If you don't have a Silhouette you can easily use  freezer paper or stencils for this as well. They sell packs of stencil letters at most craft stores. Just lay the letters down and brush over them with fabric paint.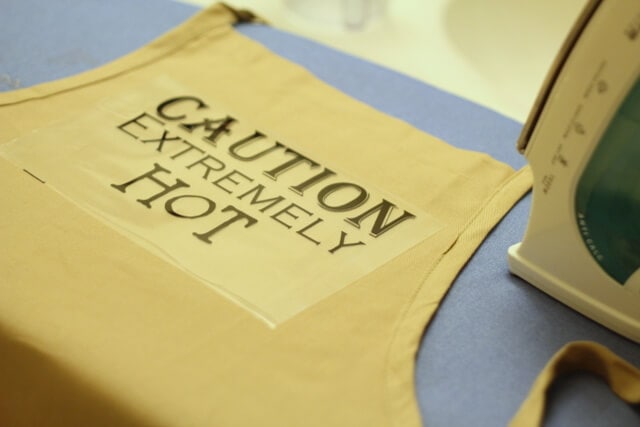 Once I printed out my heat transfer I stuck it on the apron and ironed it on. Make sure to put a piece of fabric over the applique before ironing so it doesn't melt. With the Silhouette heat transfer you'll have to hold it for about 45 seconds. Just peel up a little edge to make sure it has stuck. Once the heat transfer has fully adhered you can peel away the top layer.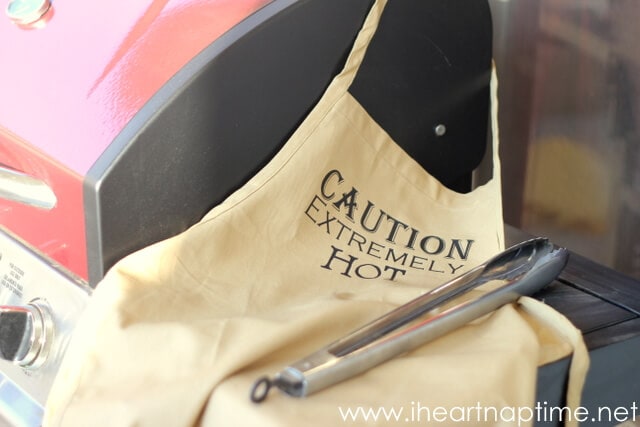 That's all! Simple as that! Such an easy gift, and perfect if your husband loves to grill! 😉
So what are you getting your husband/fathers this year?!