Makeup Brush Roll by Katie of Made to be a Momma for I Heart Naptime.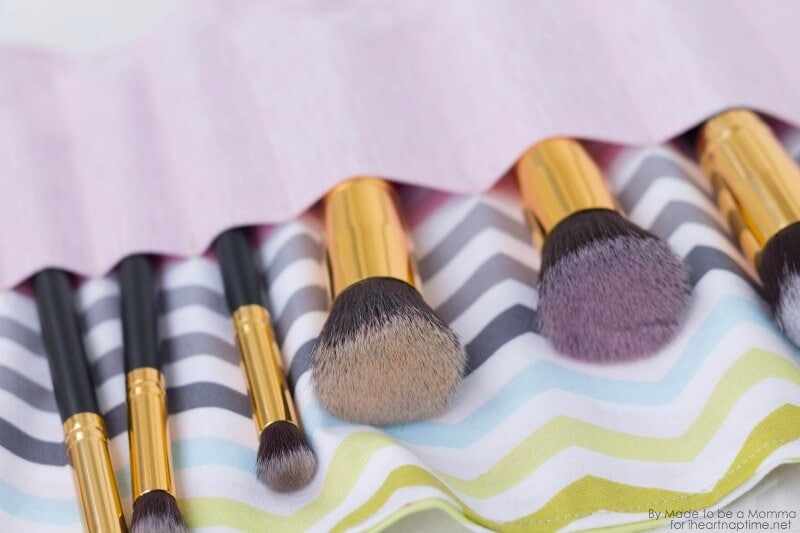 Hi friends! I am Katie from Made to be a Momma. I am so excited to be a part of the I Heart Naptime's creative team! I have been following Jamielyn since she started blogging and she is one of the reasons I decided to start my own blog! I am going to be sharing some super simple and fun sewing tutorials with you this year! I have two crazy little boys almost 4 and under so my sewing/crafting time is limited. You can be sure that you can complete these sewing projects under one hour. 🙂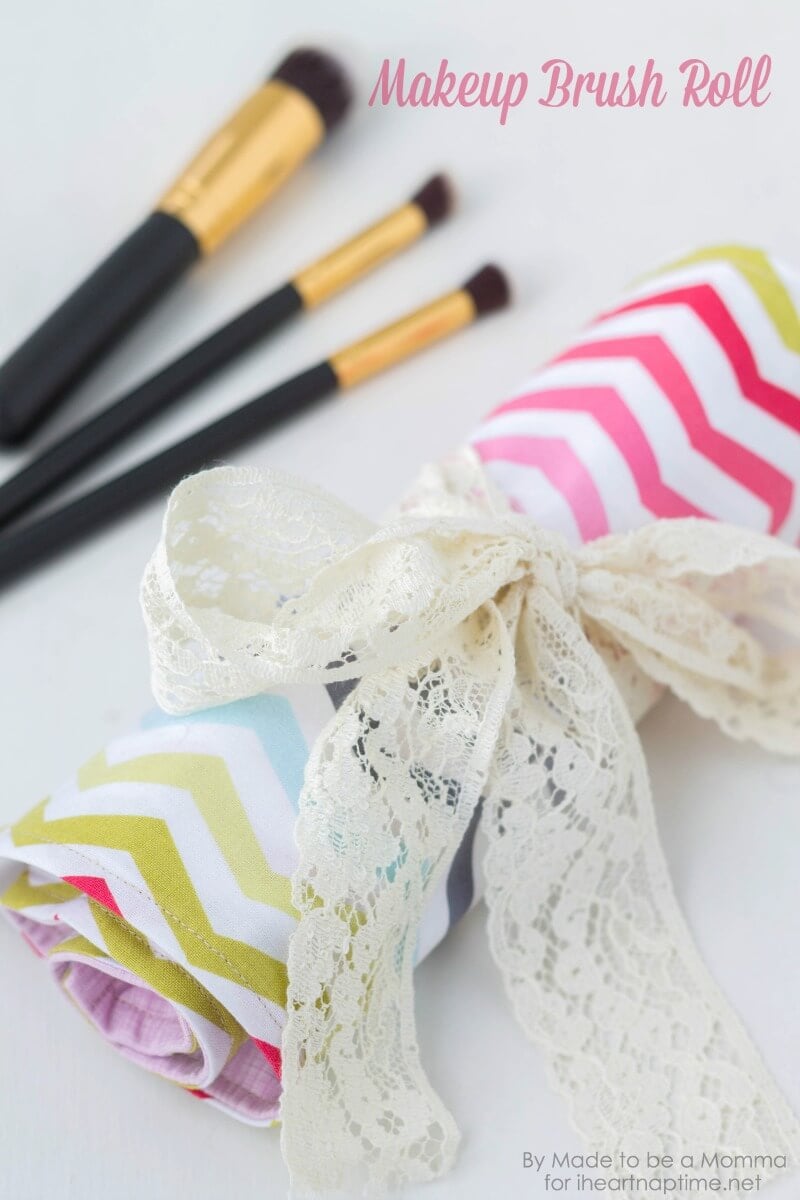 My youngest sister has been big into cosmetology and is interested in making it her life career. For Christmas my mom bought her some fancy makeup brushes and I decided to make a fun little makeup brush roll to help her store them away when she is done with them. This roll even has a fun velcro pocket to store hair ties and bobby pins! It's tied together with lace to give it that perfect girly touch!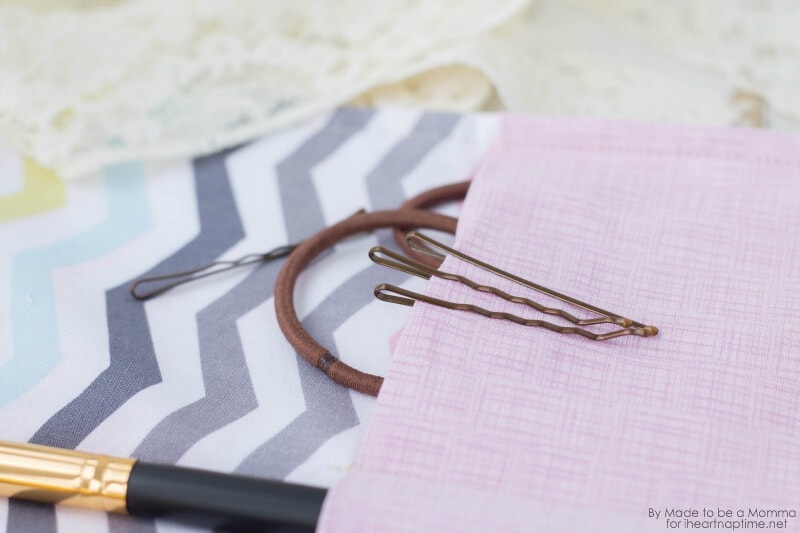 Supplies:
1/2 yard of fabric cut into the measurements shown below.
Velcro
Lace, Ribbons or Fabric
Start off by cutting your makeup brush roll fabric pieces into the measurements below.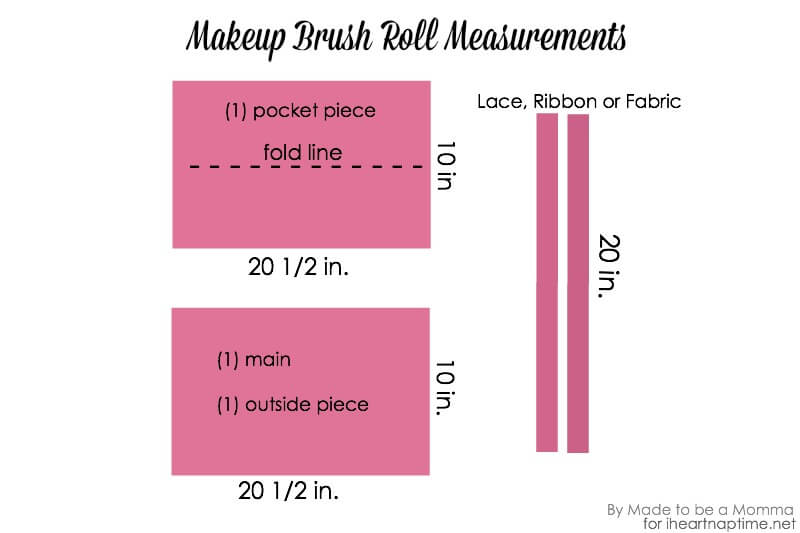 Take your pocket piece and fold in half. Lay the pocket on top of your main piece of fabric. Make sure the pretty sides are facing up. Use your makeup brushes, if possible, to measure how wide to make the little pockets. If you don't have makeup brushes with you, 1 inch wide pockets will work fine. Pin a few pins in place and sew from the top of the pocket down. Make sure you backstitch at the top of your pocket piece to secure the thread nicely.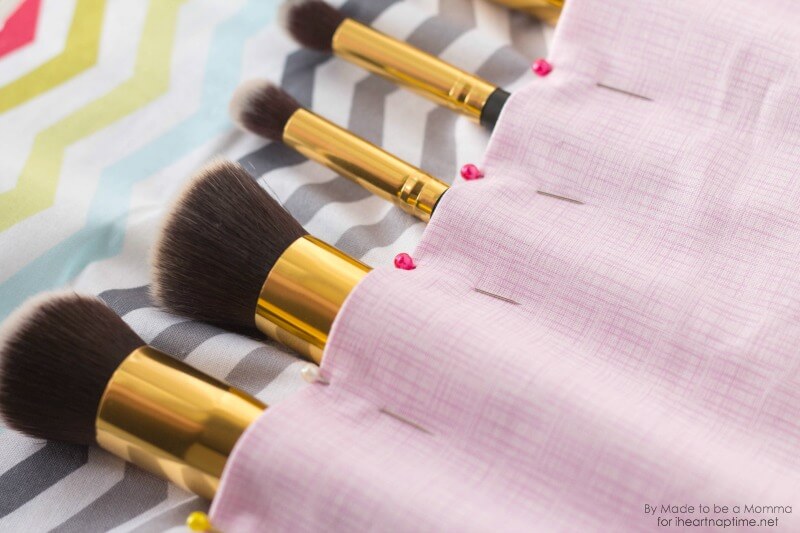 The measurements I used for this brush roll fits 10 makeup brushes with a nice size pocket at the end. Feel free to adjust your measurements if necessary. Attach your velcro pieces to the pocket spot by sewing it in place or using fabric glue.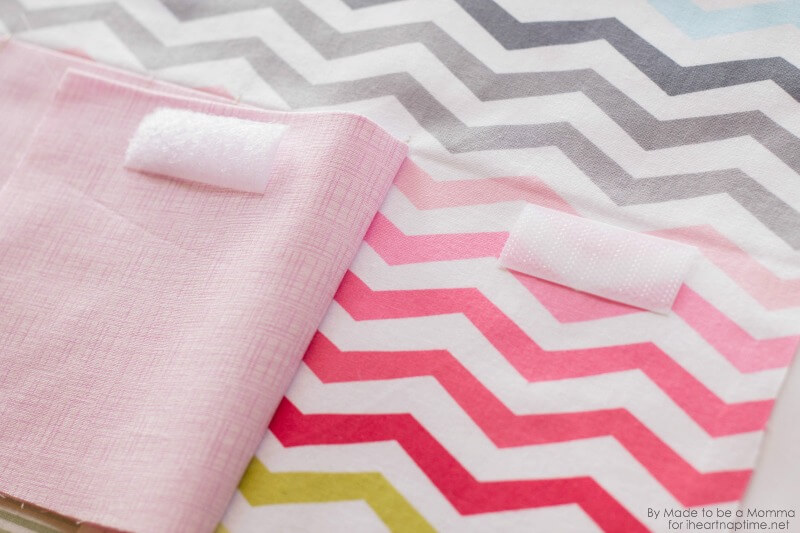 Fold your pocket piece back over and cut your two ribbons or lace pieces used to tie your brush roll. Lay your two pieces of lace/ribbon slightly above your pocket piece. Lay your outside piece of fabric on top making sure the pretty sides touch.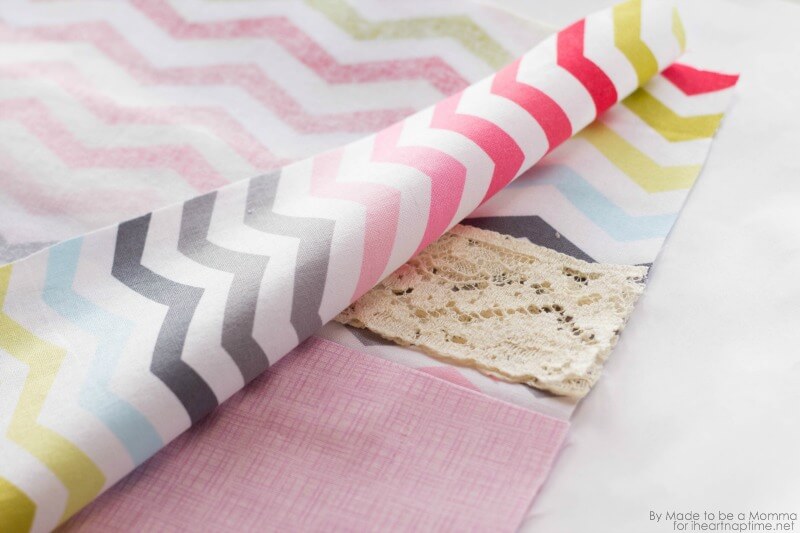 Sew around all four sides of your makeup brush roll making sure to leave a three inch gap for turning. Turn your roll right side out and press with a hot iron. Top stitch around your roll closing the three inch gap. Add your brushes and enjoy!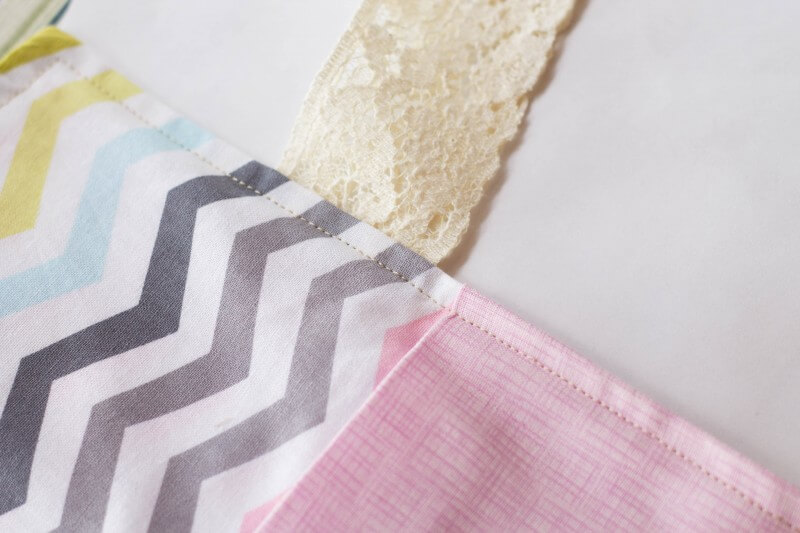 My sister loves this makeup brush roll! You can easily make this roll for thinks like knitting needles and coloring pencils. I love the little velcro pocket! It's perfect for little hair pieces or small swatches of blush or eye shadow!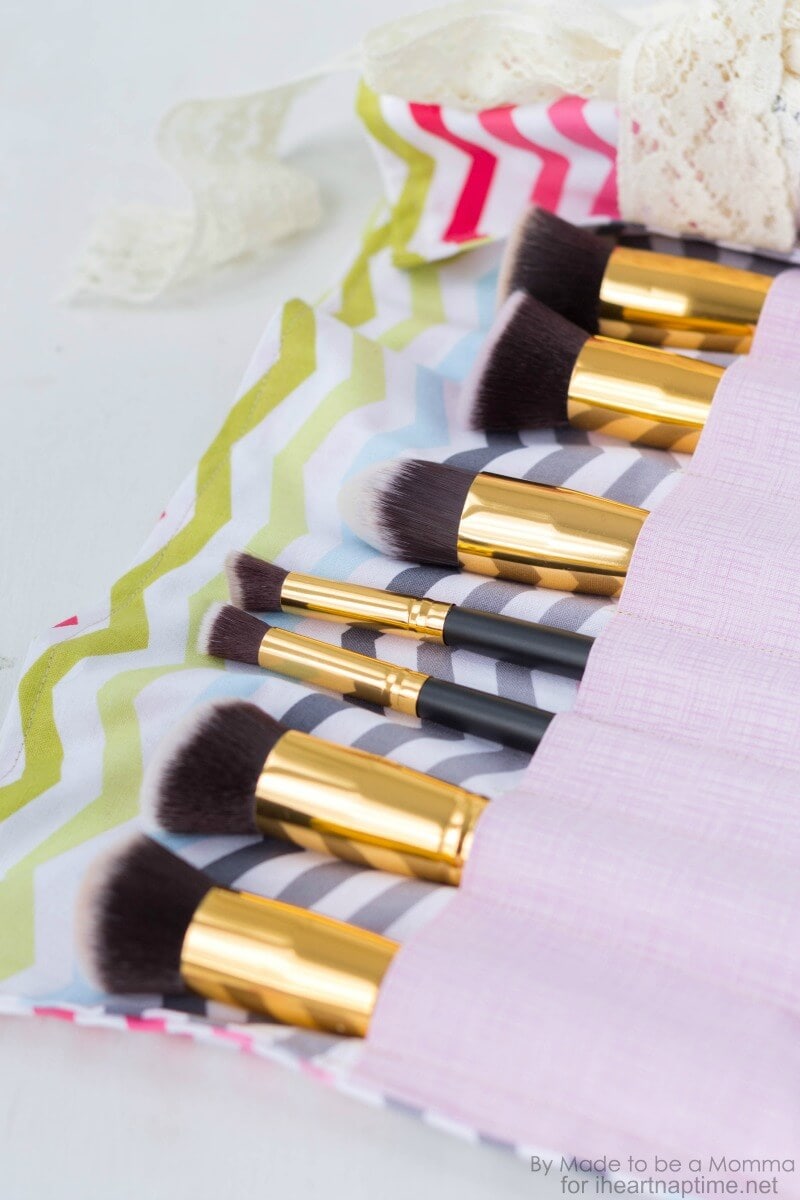 I hope you enjoyed this fun makeup brush roll tutorial!