Lucky Rainbow Banner DIY – celebrate St. Patrick's Day in style with this great kids' activity with grown-up style!
Rainbows are the ultimate way to celebrate the anticipation of spring! You can find a dozen or so rainbow ideas on my blog Cloudy Day Gray, but this one might just be my favorite!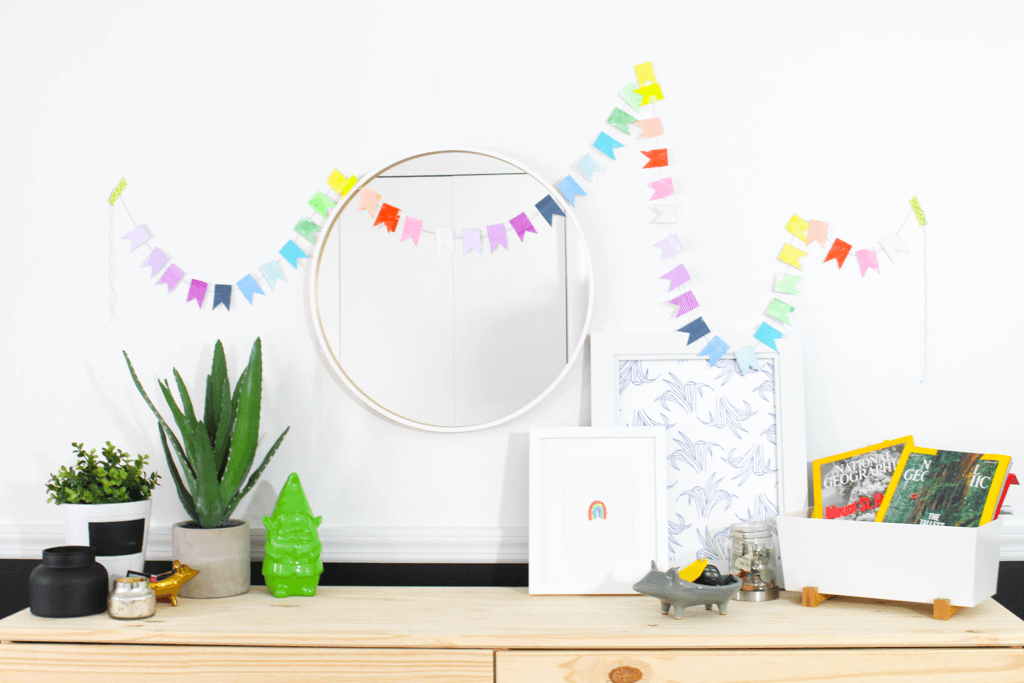 Here is how you can make your own:
Supplies: Free banner printable, printer, paints, paintbrush, scissors, stickers or tape, and twine.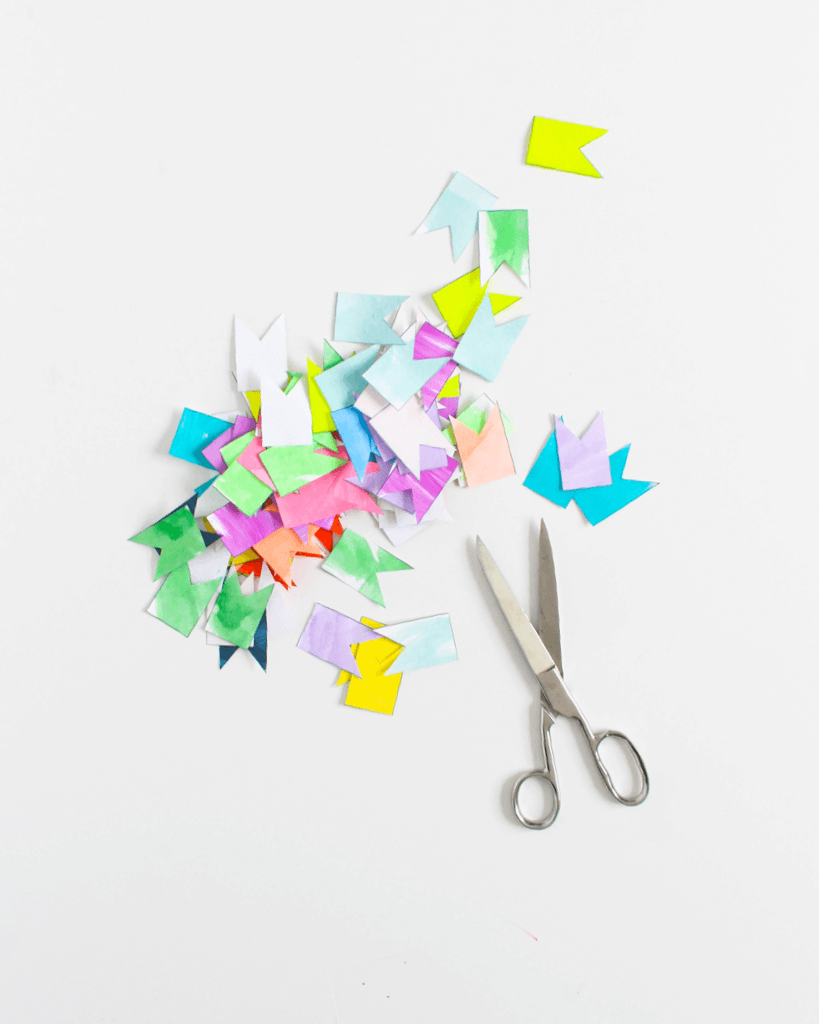 Process: After printing out several sheets of the free banner printable, I watered down several acrylic paints and let my daughter fill each page with a different color. You could use water colors for this. I would also suggest cutting the sheets into fourths because I had lots of leftovers. Once the sheets were dry, I cut out the flags. Then, I taped the back of each flag to some twine and hung it up on display!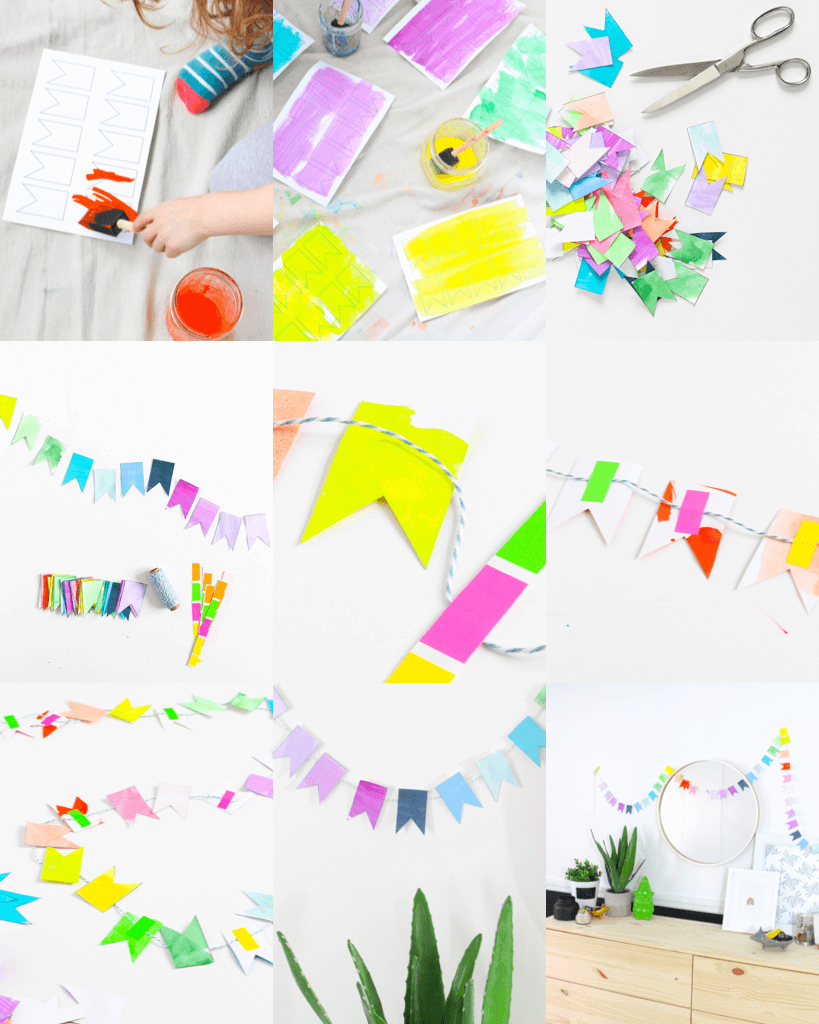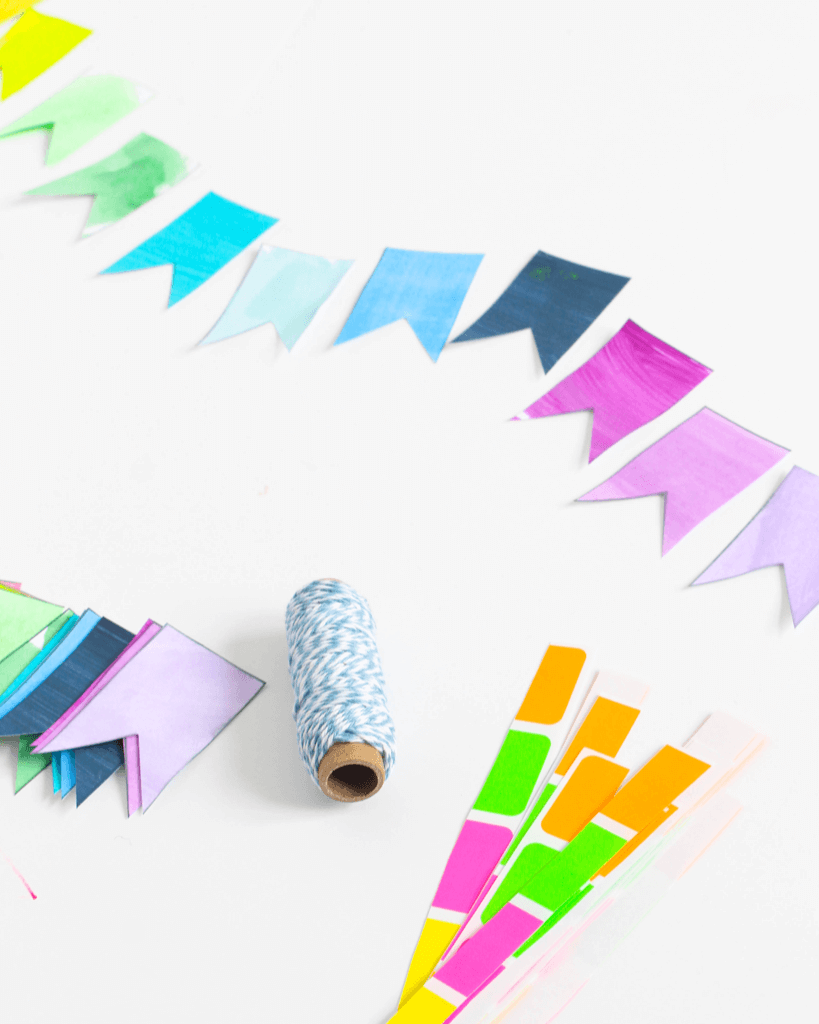 This took me about 2 hours, including dry time. We had so much fun!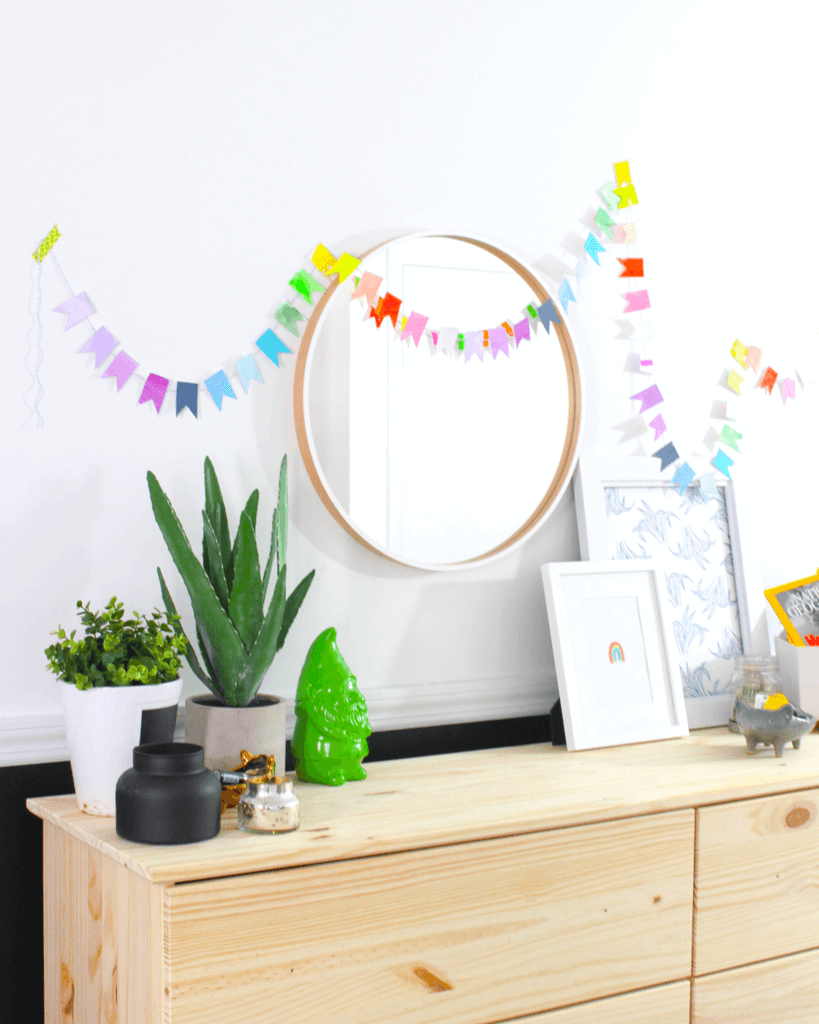 Thanks, Kelly! This banner is adorable!
If you enjoy this fun and colorful DIY, you'll enjoy these, too!