Valentine Love Bug Fruit Cups
These Valentine's Day Love Bug Fruit Cups are the perfect non-candy Valentine for kids. They would make a great class party snack or lunch box treat.
I have to admit…Valentine's is one of my favorite holidays and I can't believe it's only a month away.
I don't know if it's because it involves my favorite color pink or all the delicious treats, but I think it's fun to celebrate. I love all the cheesy notes and valentine cards my kids bring home from school and I also love how excited they get about making their Valentines for their friends. Oh and can't forget about the heart shaped sugar cookies with buttercream frosting and heart sprinkles (total weakness).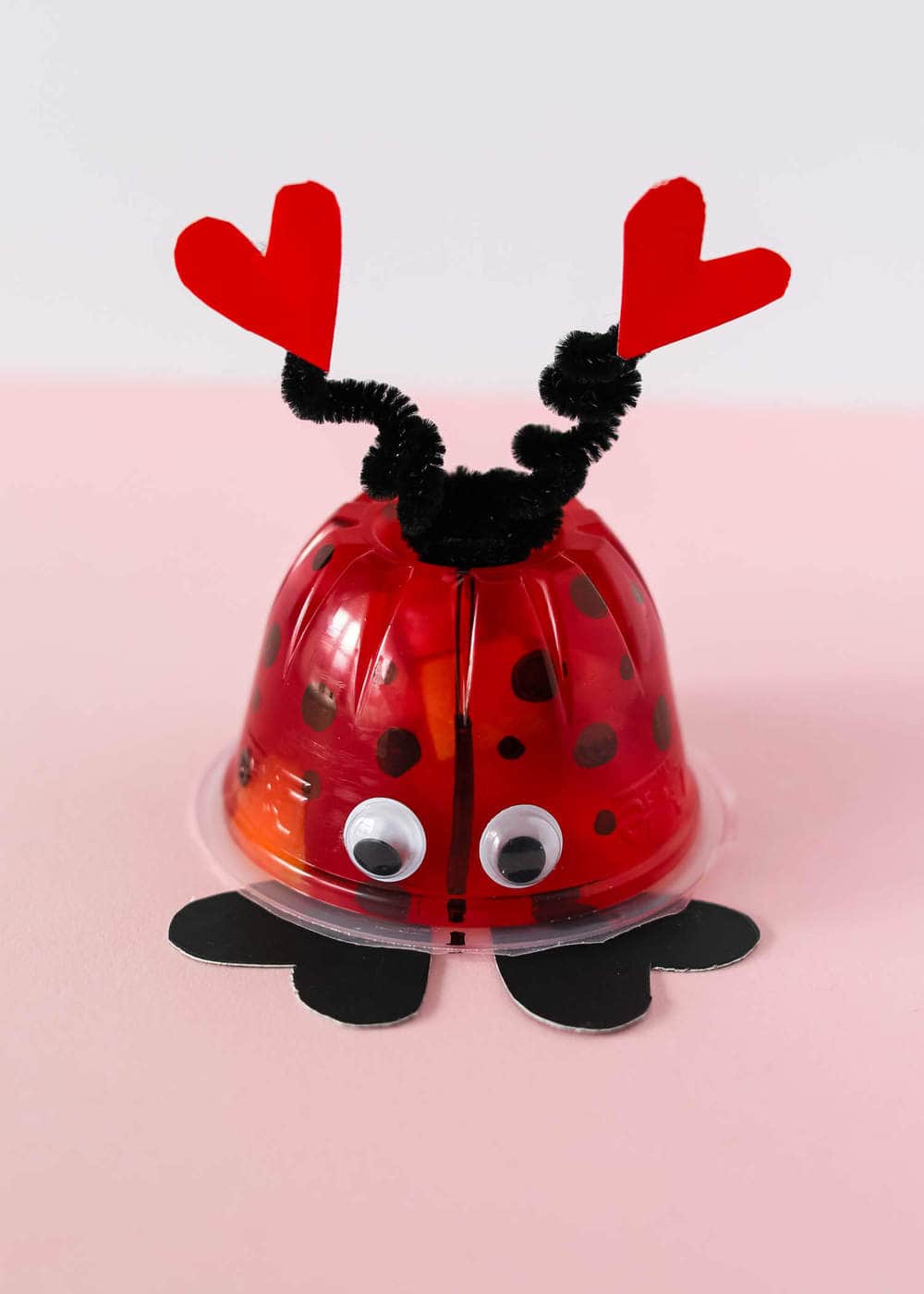 These little love bug fruit cups will definitely be making an appearance in my kids lunch boxes on Valentine's Day. I usually don't go all out on lunches, because let's be honest, who has the time? But on special holidays, I like to do a something a little special to let them know I'm thinking about them.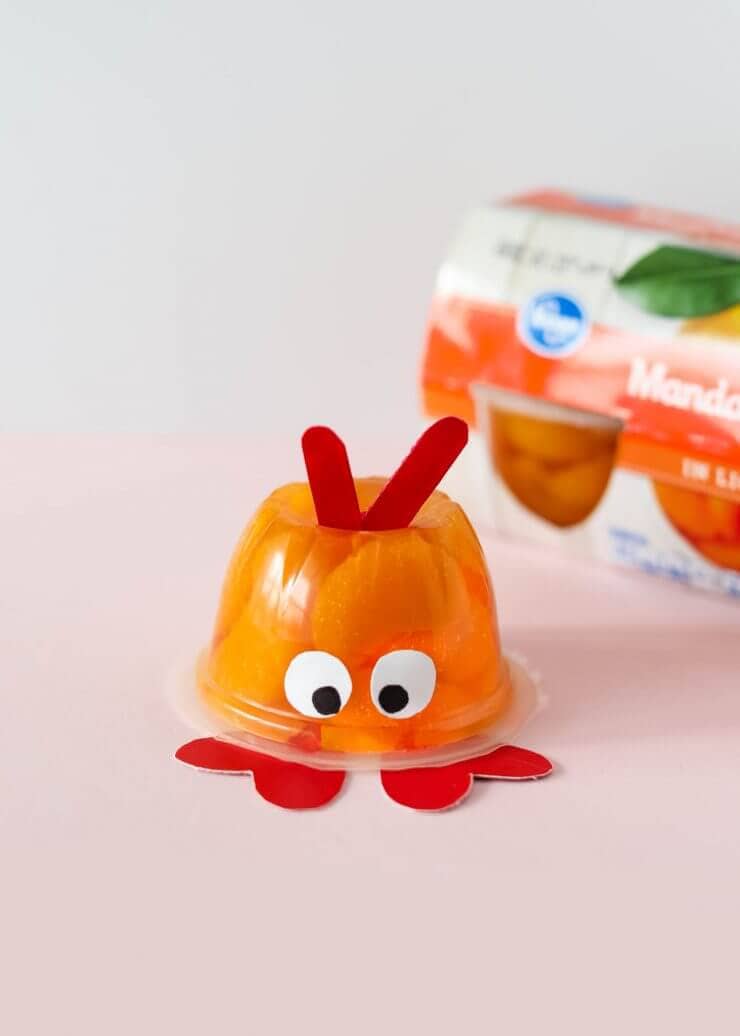 I made these darling orange love bugs with some of my favorite finds at my local Kroger: Kroger mandarin oranges fruit cups, a poster board, sharpie and duck tape.
Love Bug Fruit Cup Supplies:
Fruit cups
Red and white poster board (or cardstock paper)
Red or Black mini duck tape
Glue (Elmers or hot glue)
Black marker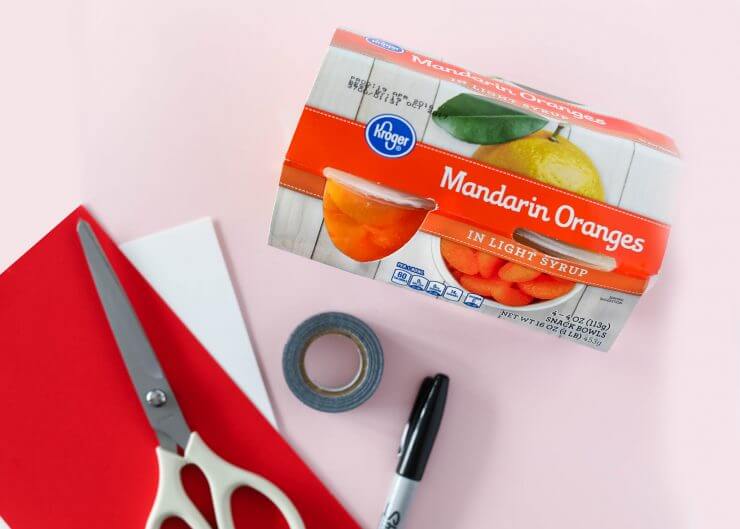 Love Bug Fruit Cup Instructions:
1 – Cut out 2 1-inch hearts. Then tape or glue onto the bottom of the fruit cup.
2- Cut out 1/4″ white circles for the eyes and draw a black circle inside. Alternatively, you could use googly eyes. Glue onto the front of the fruit cup.
3- If creating a lady bug, draw a line down the middle and then polka dots around the fruit cup.
4 -Cut out a piece of tape about 2 inches long. Fold in half and then round off the top. Repeat with a second piece of tape. Tape  or glue the two together on the bottom of the fruit cup to create the antennas. For an extra special touch, add two hearts to the top.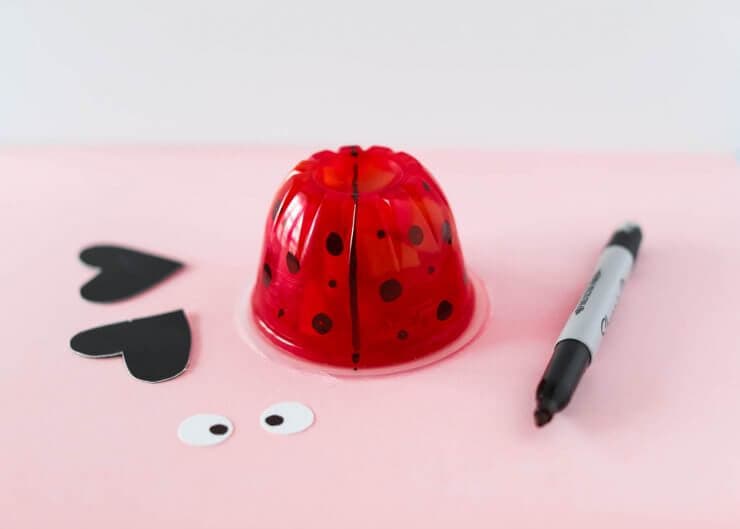 You could even write a little love not on the hearts for a fun little touch 😉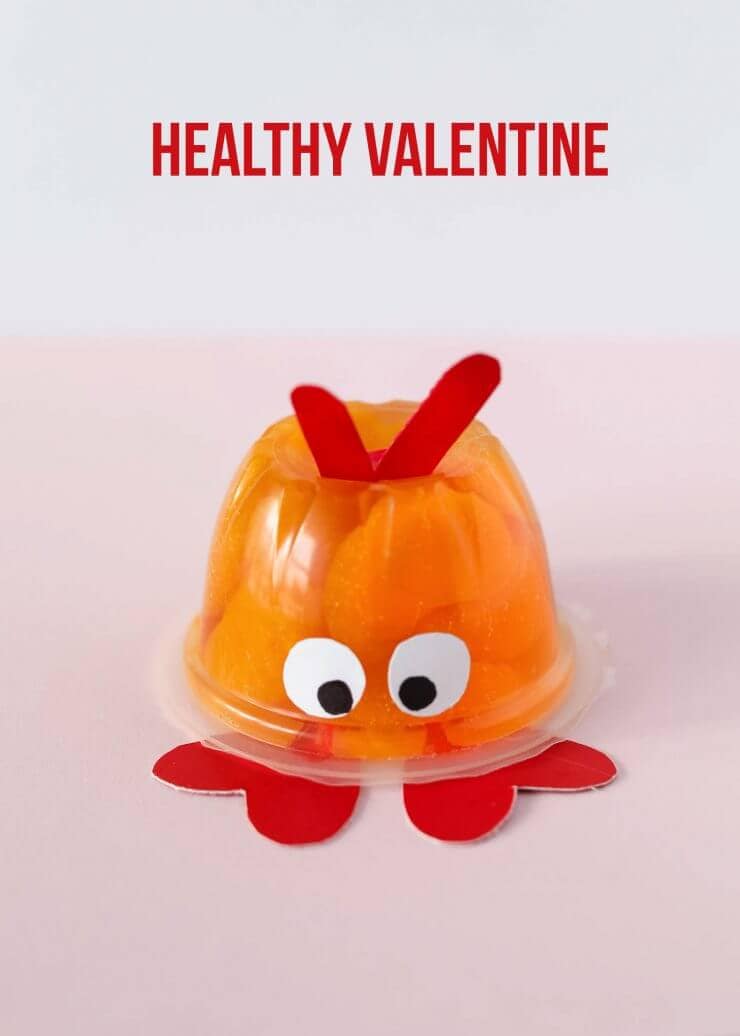 I also found some pipe cleaners in my craft closet to make another fun version with curly antennas. Lots of fun different options.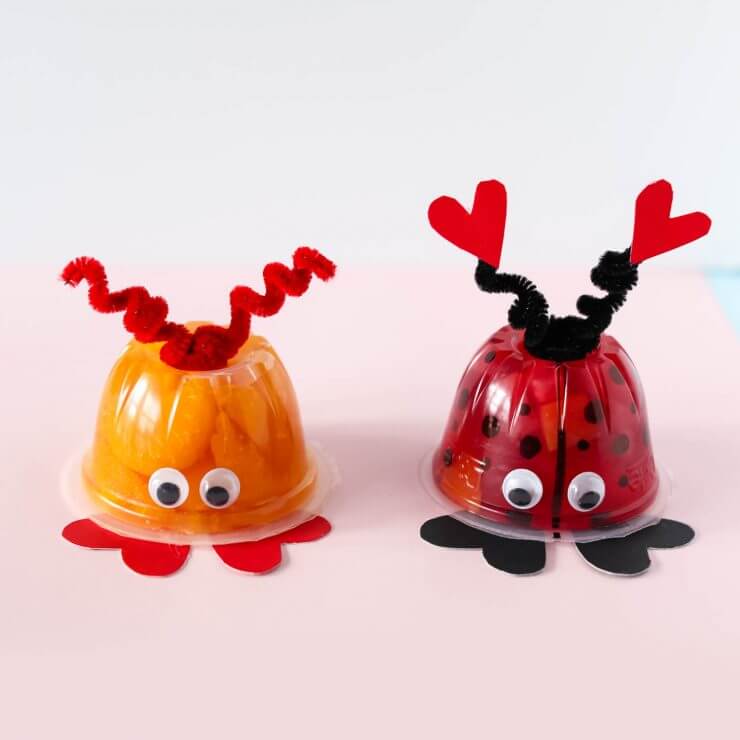 The little lady bugs are my favorite!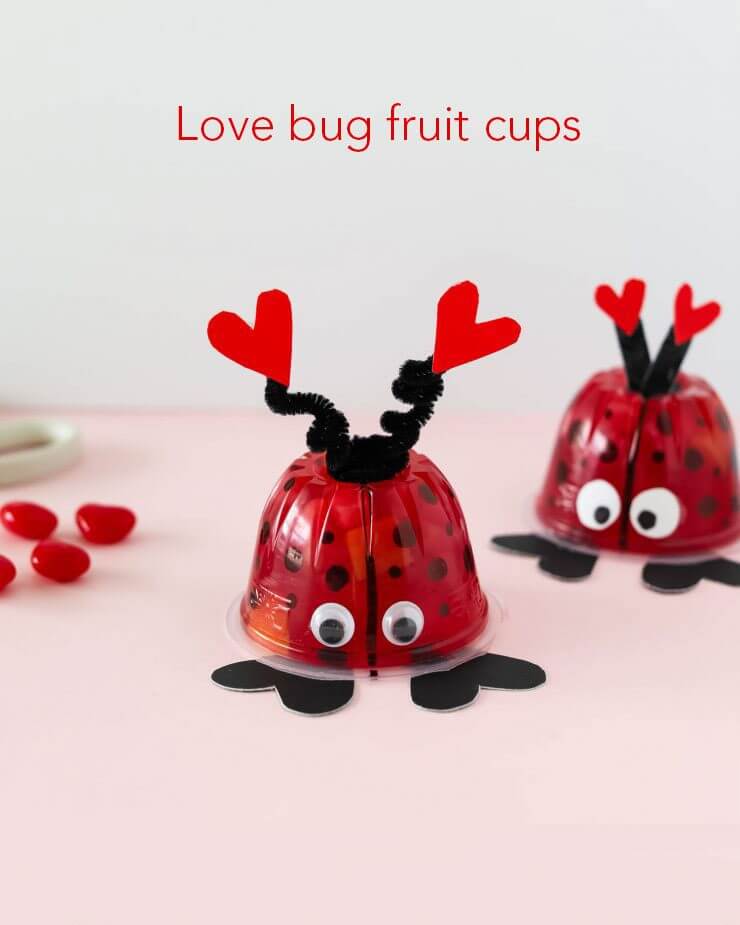 Happy crafting!
This post is brought to you by Kroger.
Follow them on Instagram or Pinterest for more recipe inspiration.