DIY infinity scarf tutorial
Today I have a cute and easy DIY infinity scarf tutorial to share with you. I whipped this cute scarf up in about 20 minutes flat. I am now tempted to make about 20 more in every color!
I found this super cute ruffled fabric from Hobby Lobby and knew it would make the perfect scarf. I used my coupon, so this scarf ended up being less than five bucks! Can't beat that!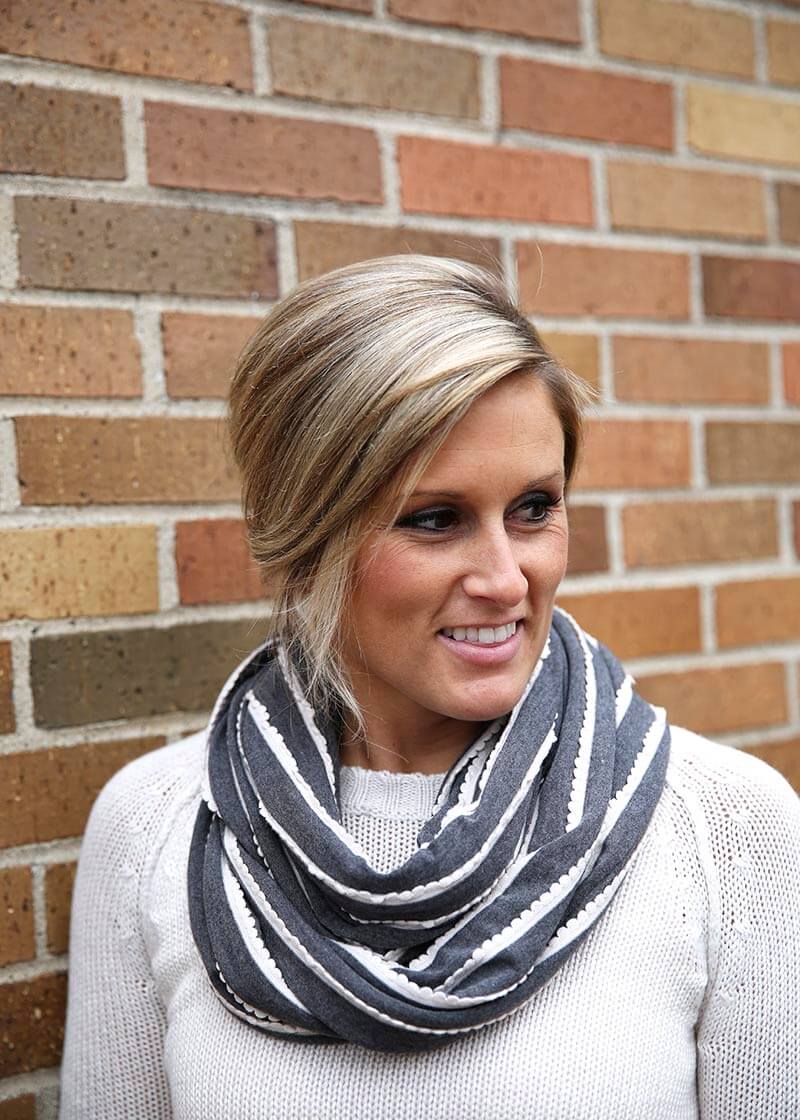 Here's what you'll need to get started.
Supplies:
1 yard of fabric (I like using knit because it's stretchy)
Sewing machine + thread
Scissors
Sewing pins
Needle and thread
Instructions:
1. Cut your fabric to 60in x 30 in.
2. Fold right sides together and pin along the longer edge. The raw side of the fabric should be facing out.
3. Sew the pinned edge together and then flip the fabric right side out.
4. Pin the two openings of the tube right sides together. Make sure to match up the seams. Once you've pinned as far as you can, sew that part with your sewing machine.
5. Hand stitch the last opening and tie a knot on each end to secure the stitch.

That's it! Now get creative! There are so many fun colors and patterns out there so you can make something completely unique! Thanks to my cute friend Rachel for being my model. 😀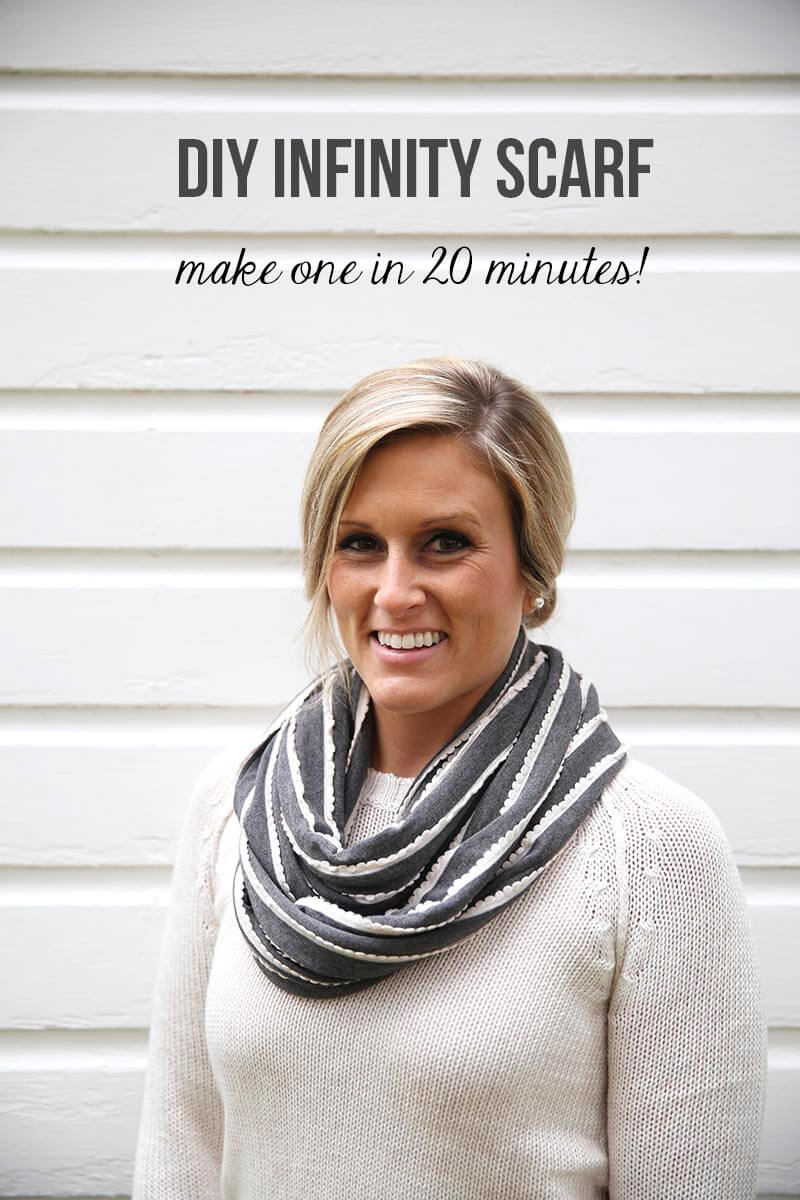 Do you sew? What's your favorite thing to make?
Looking for more sewing tutorials? You'll love these HERE.