Hello there! It's Courtney from Paperelli. It's summer!! With summer here and the kids home allll day, it's hard to find ways to keep the kids busy, entertained and active. Today I am here to share something that will hopefully help you and your kids have fun and keep moving daily! It's the Get the Kids Moving Game!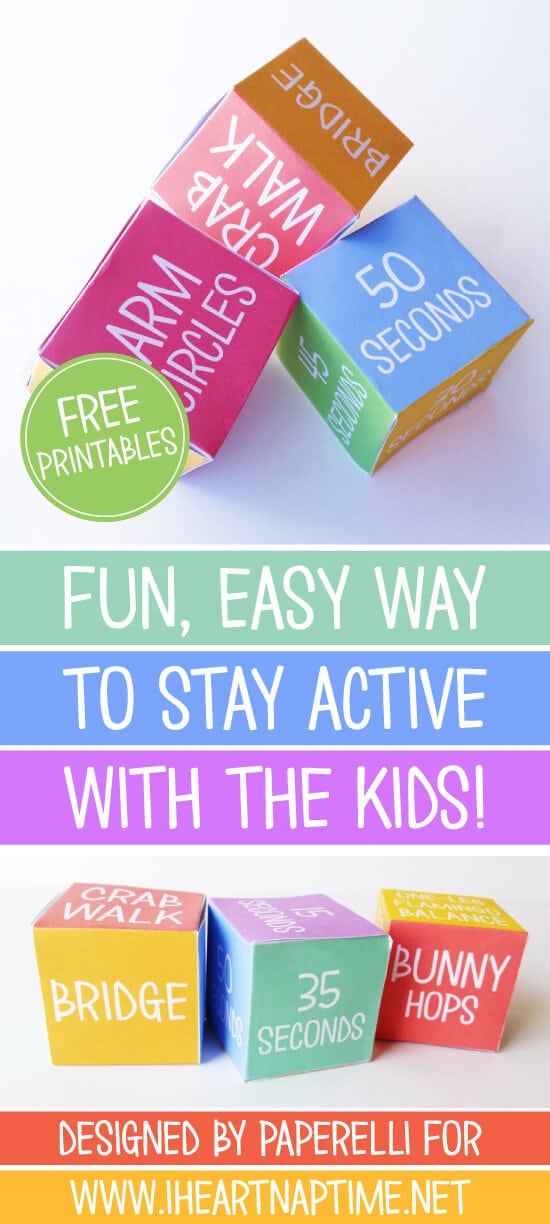 I knew I wanted this to be something fun and active, but also super easy for you. All you need to do is download, print, and assemble the cubes. Cube assembly is simple. Cut out the entire cube shape, fold along the lines where each color meets, glue the light grey tabs and assemble.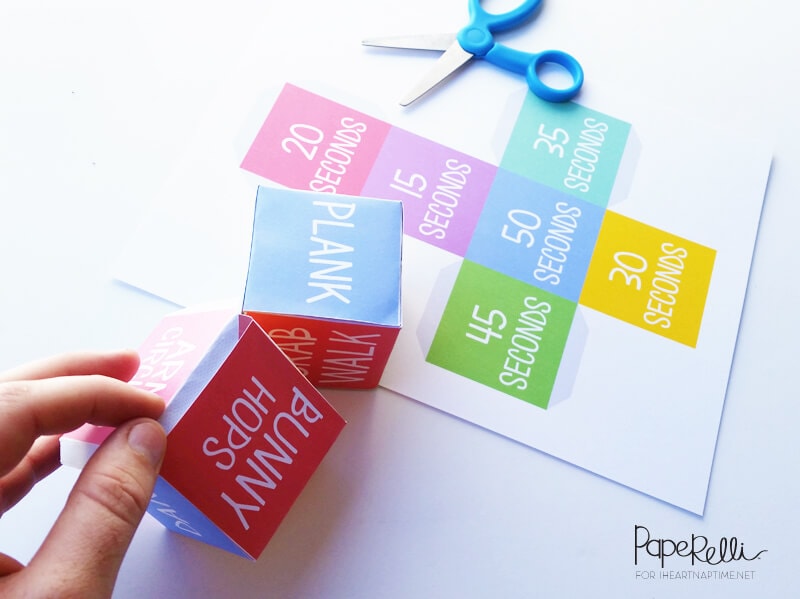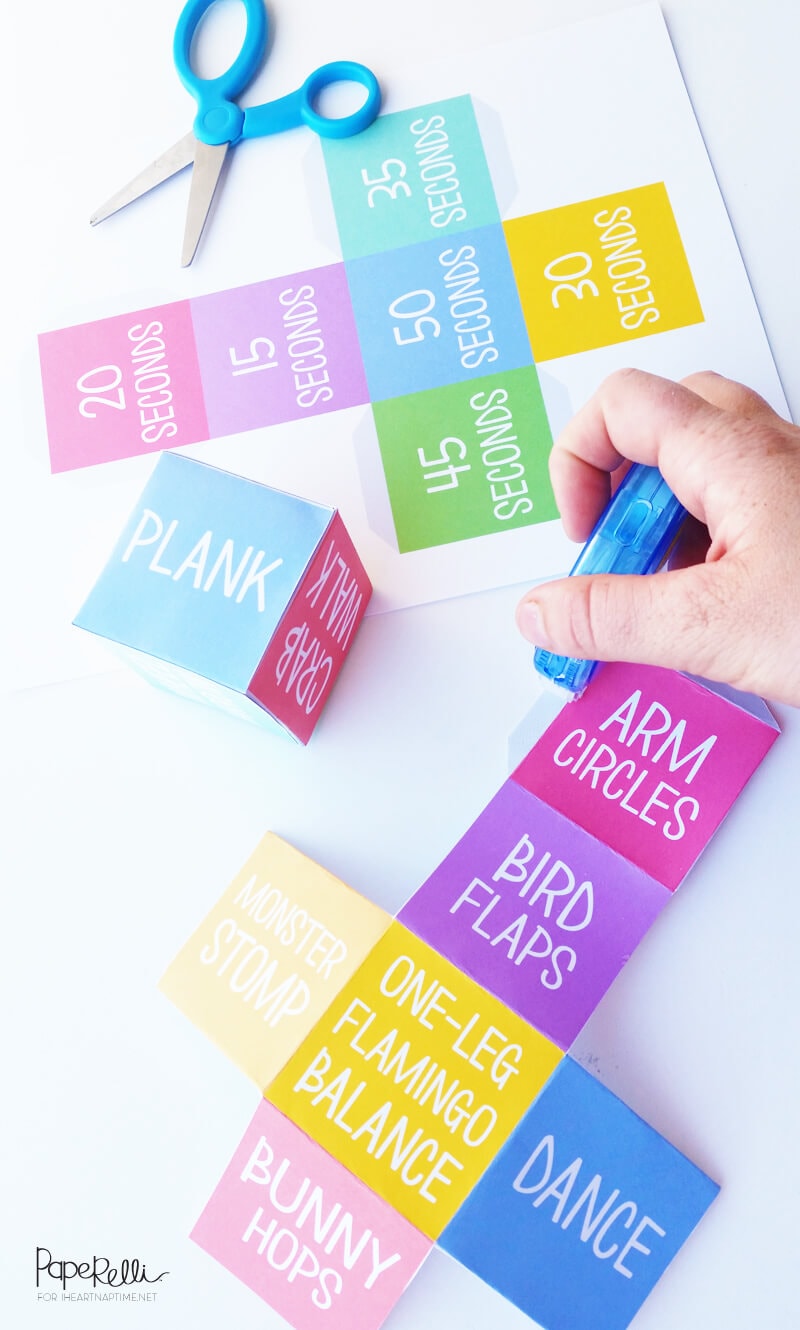 After you have assembled your printables, there are no materials or equipment required. Just you and a few silly kids who are ready to play!
I love this printable because gross motor skills are such an important part of children's development. This activity is so fun, the kids will never know they are actually getting their exercise and staying healthy!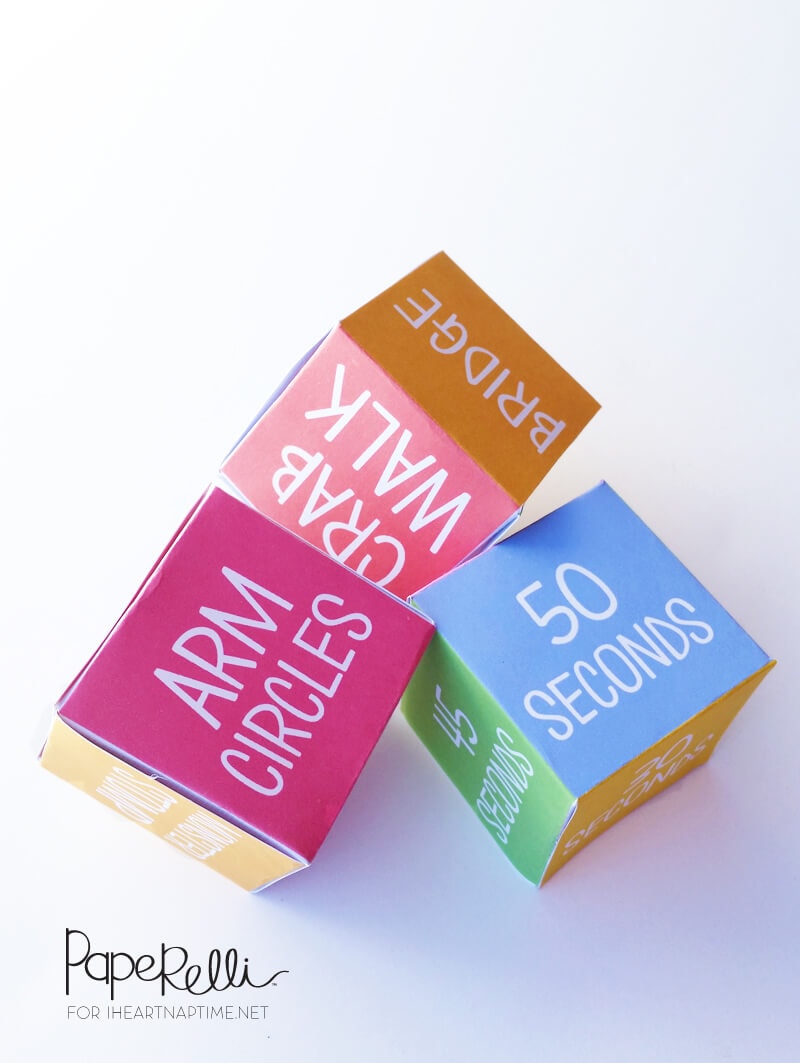 To play the game: It's simple! All you need to do is roll two dice – number dice and an activity dice. (To add variety to the game, there are two options for activity dice, but you can just choose one per roll.) Then, perform the activity for the amount of time on your number dice! That's it! Just keep playing until the kid's are ready to drop!
I can't wait to see what you do with your Get the Kid's Moving Game! Be sure to snap some pictures and tag @paperellidesigns and @iheartnaptime on Instagram or use #paperelliprintable.
Enjoy and have FUN moving and playing with your kids!
DOWNLOAD Get the Kid's Moving Game HERE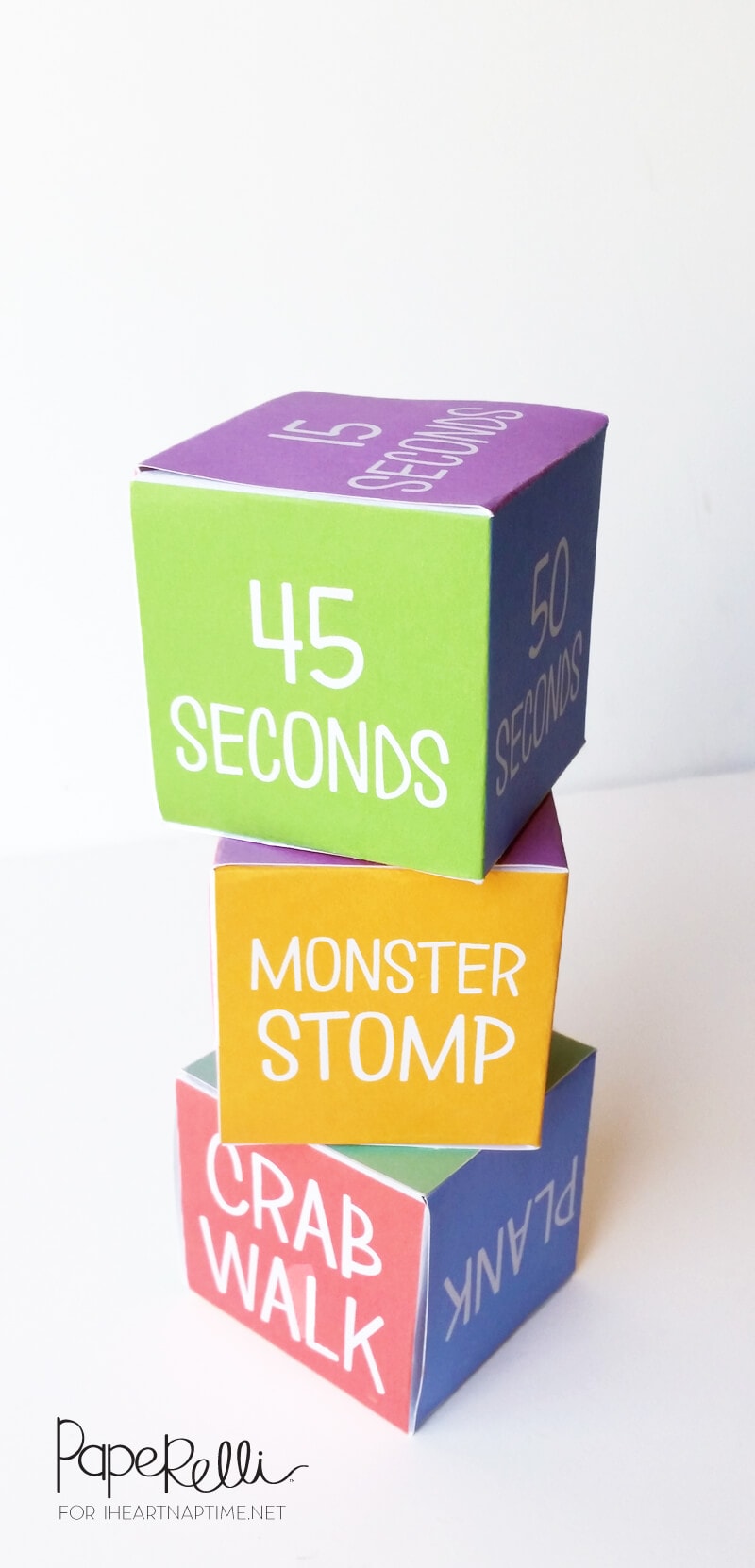 About Me | I am Courtney and the designer behind Paperelli. I LOVE designing invitations, cards, and printables! When I am not designing, you can most likely find me being tackled by my wild 3 year old boy or having Pandora dance parties in the living room with my daughter. I love my busy life of juggling being a mother, designer, small business owner, and wife to my ridiculously supportive spouse! My creativity is fueled by red Skittles, Crystal Light, and salsa! Follow my adventures on my Instagram, Pinterest, Facebook.
Huge THANKS to Courtney for sharing this fun kids activity during our Hello Summer Event! Click HERE to see more ideas from the event.